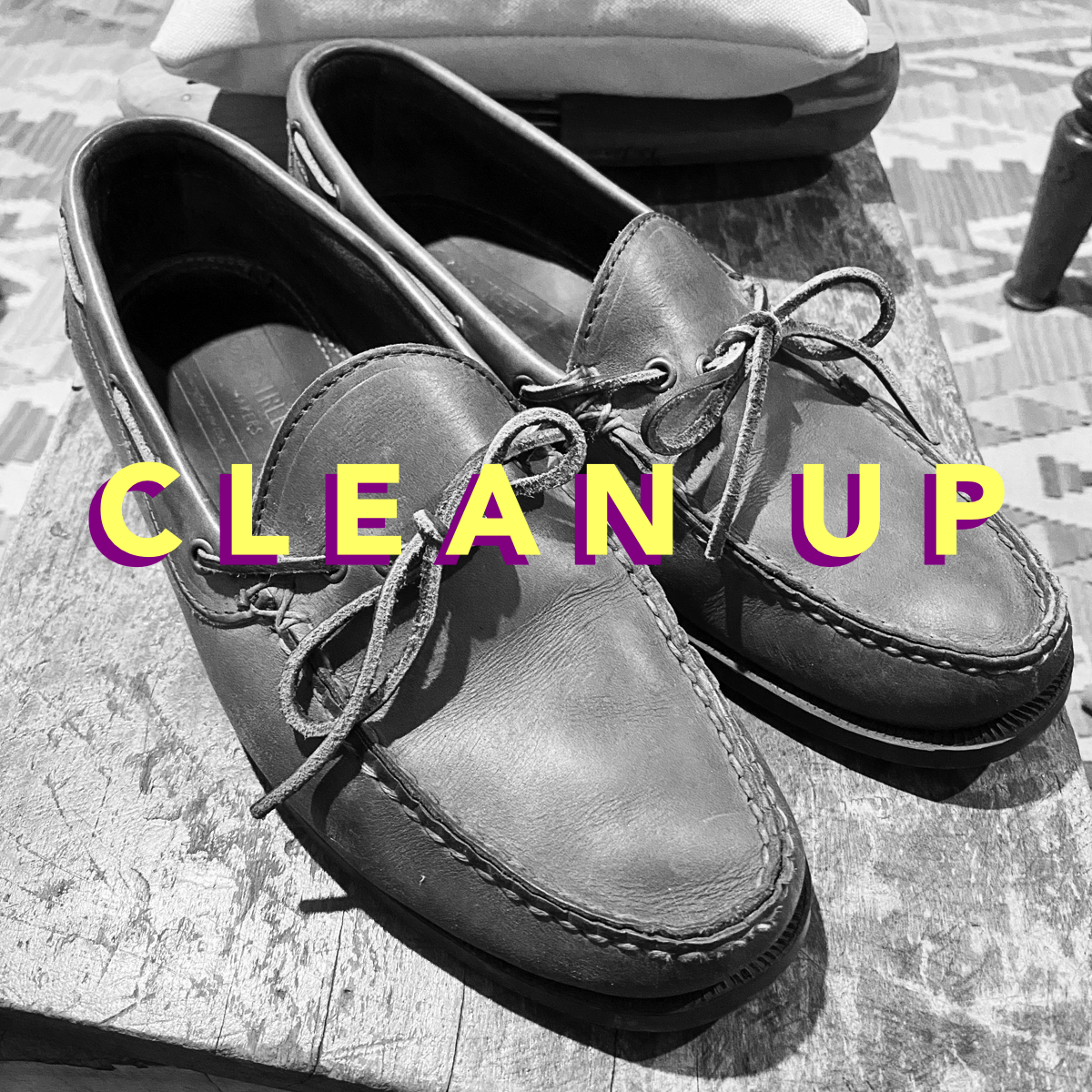 A couple things: My boys are morning guys.  They like to get up at ~6:30, and I actually like getting up with them.  They are pretty close to being able to hang out alone for an hour or so alone, but we're not there yet.  I also like giving Mrs. RCS an extra hour of shut-eye.  However, since both of the boys aren't pulling on my slacks, I have some time to take care of a few small things while they are doing their thing.
Last Saturday, I decided it was time to give my Oak Street Bootmakers Camp Mocs a serious clean up.  To be honest, it had been a while…probably a solid year since they had any attention.  With a recent purchase, I got a Chromexcel clean-up kit, so I decided to break it out…you can see my youngest #JSS checking out what's going on…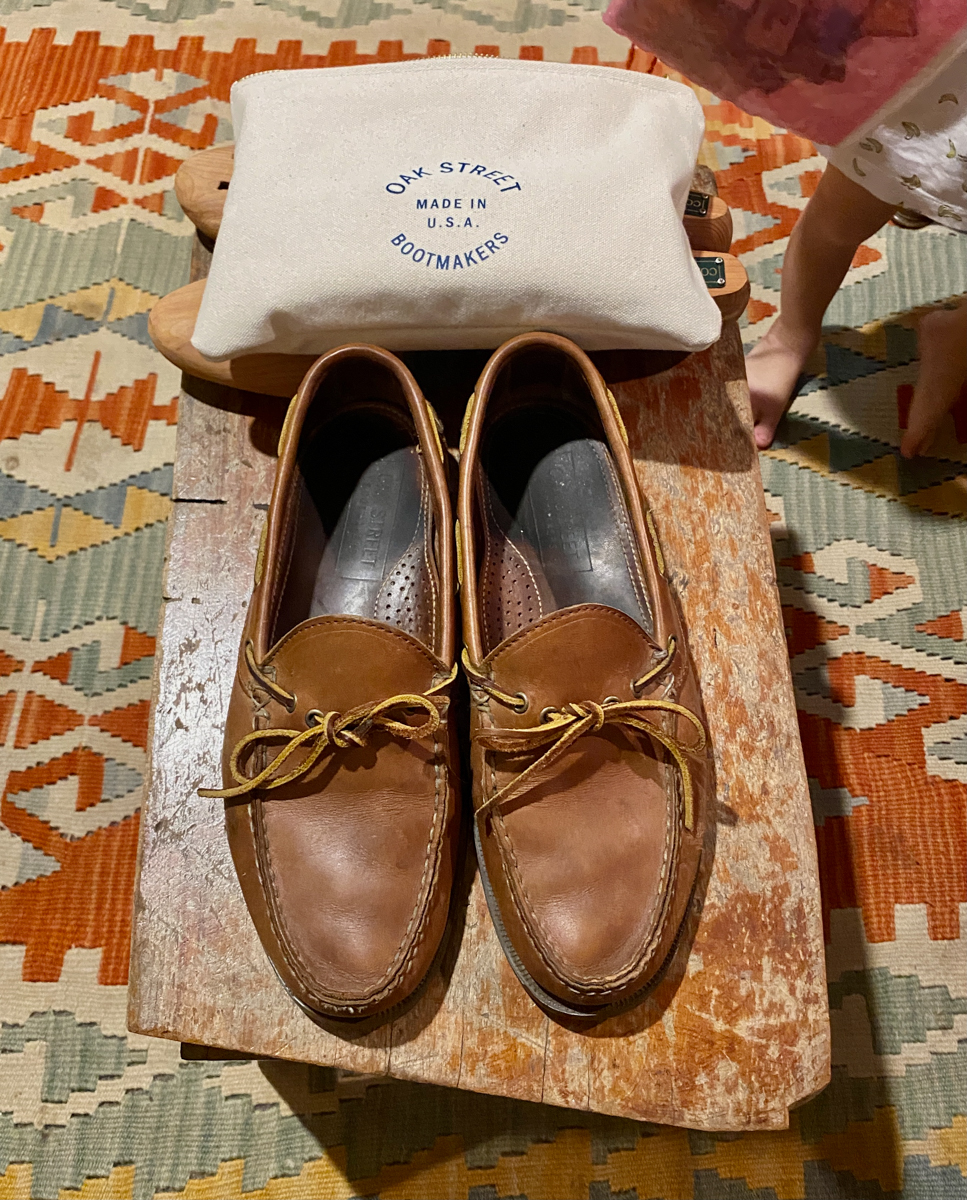 Generally speaking, the Mocs are in really good shape.  These are the original Natural color, and they've aged well.  They are a little darker than when I got them.  I've been pretty hard on them since I got them back in 2014, but not so much that they'll get destroyed.  It's a testament to Chromexcel leather.  The stuff is fantastic, and quite frankly, really easy to care for.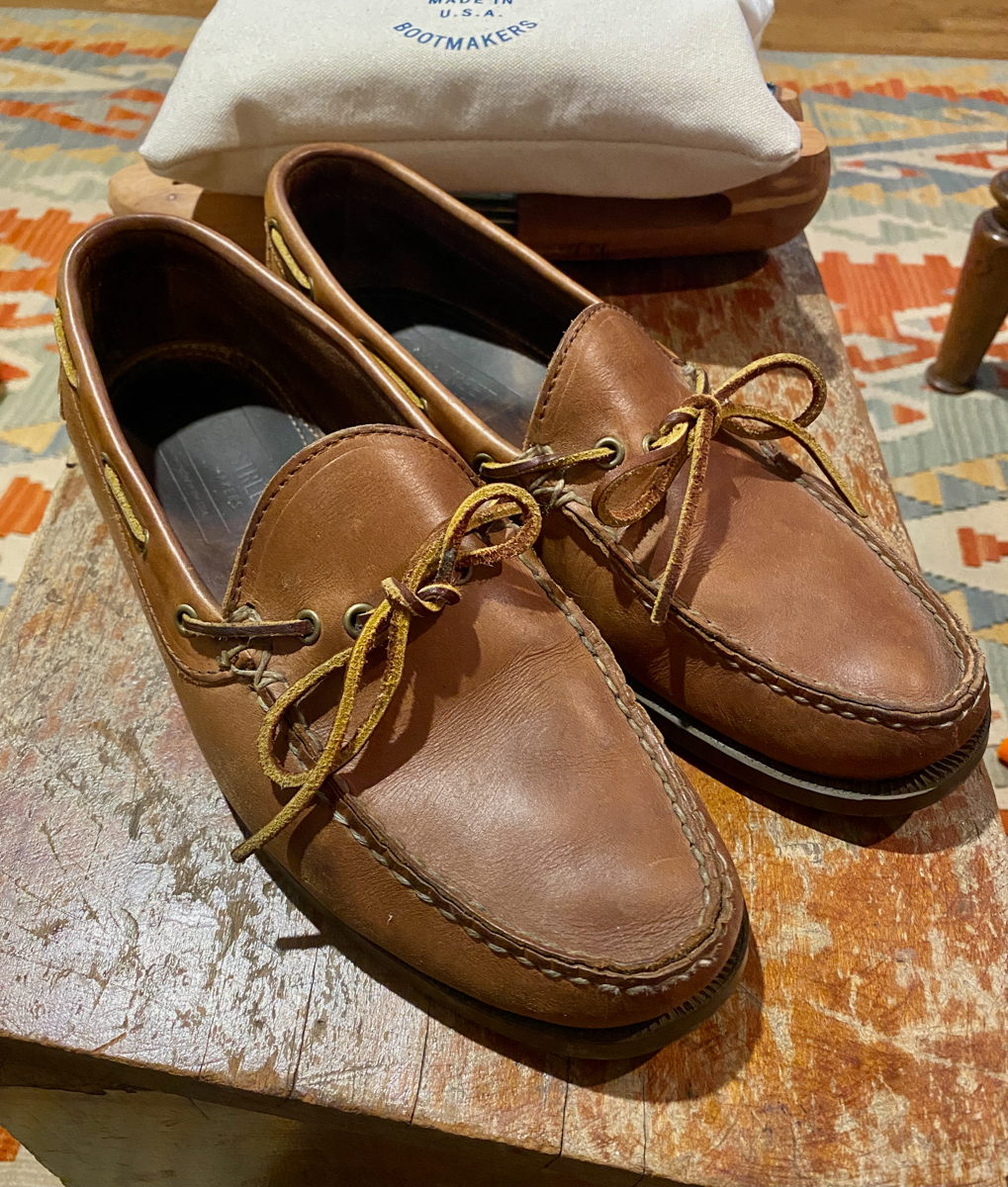 To clean up my Mocs, this is all you need:  A horsehair brush, Venetian shoe cream, and a soft towel: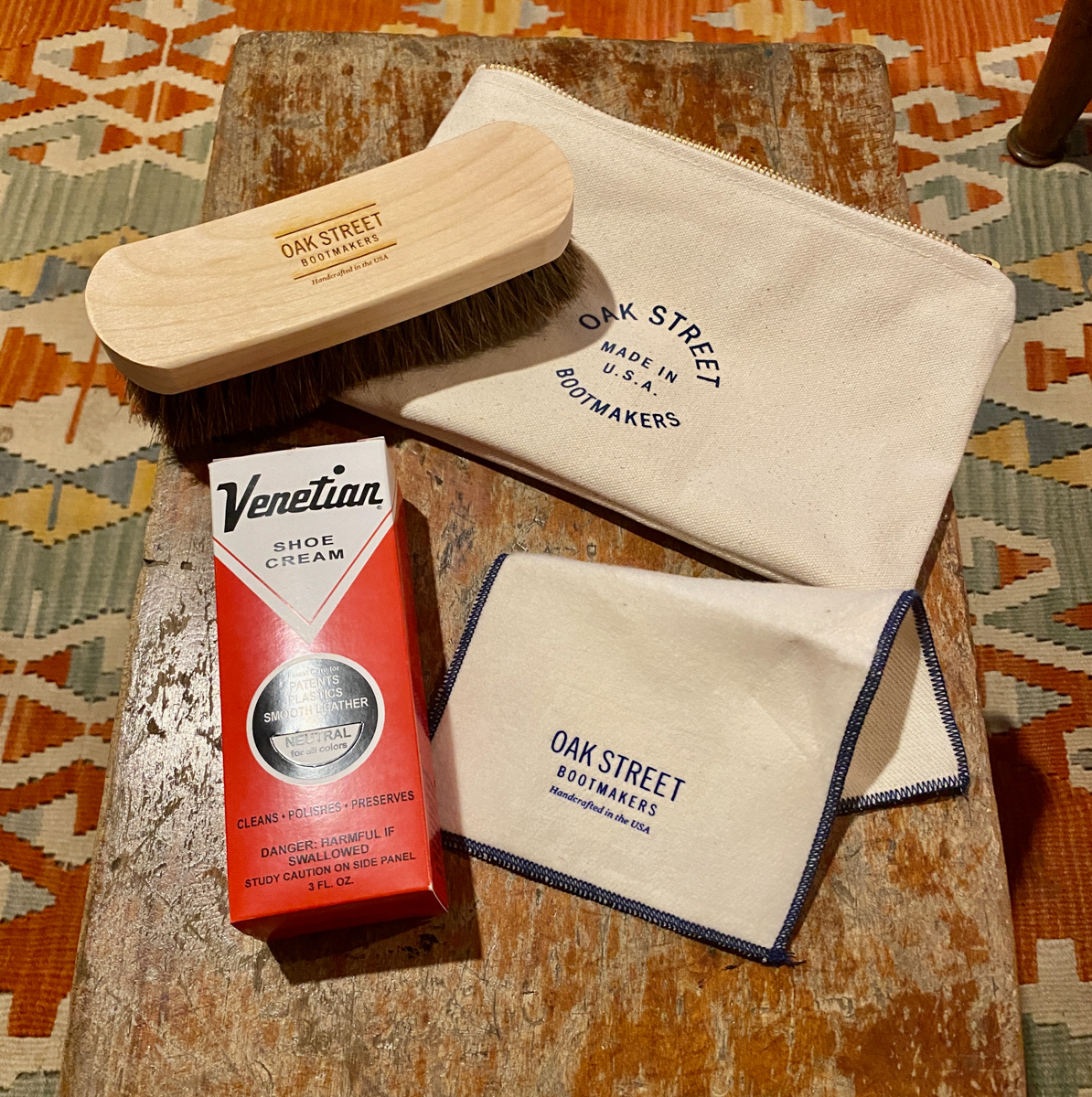 The first step is to brush the shoes.  This gets any and all dust and debris off the shoes, out of the cracks, and preps the leather for what comes next.
Second is to apply the cream.  Here's what I like to do:  I pour a little cream in the cap, and use my finger to apply.  Generally speaking, one cap-full will cover one Moc.  I ensure that I really cover the leather well – even the creases and laces.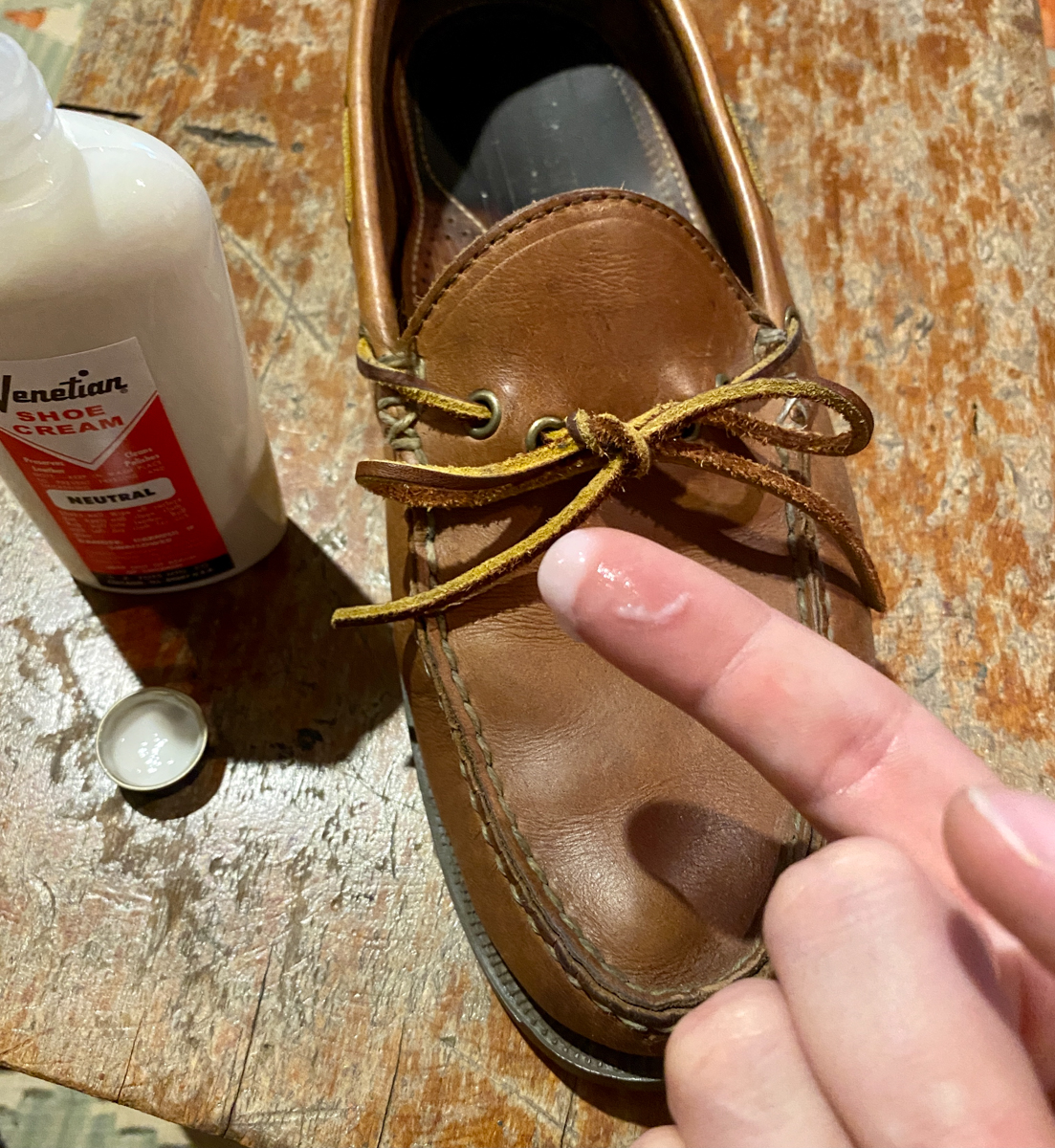 The picture below shows a the difference: I applied the cream to the side of the shoe, vs the top.  You can see that it slightly darkens the leather.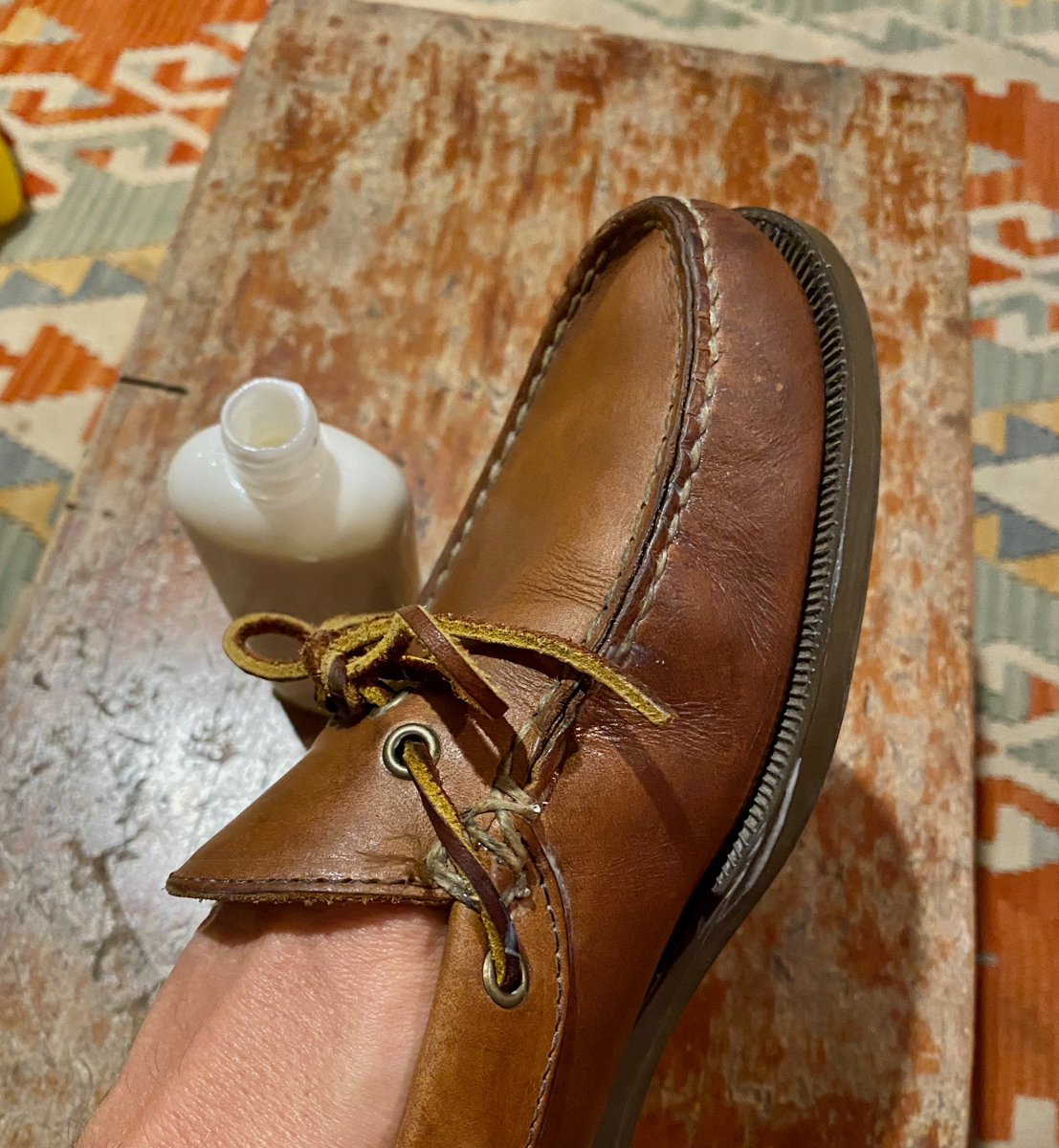 My Mocs were really dry and soaked in the first coat of cream pretty quickly, so I applied a second coat.  It's hard to tell, but the leather on the shoe on the right has a much 'healthier' look: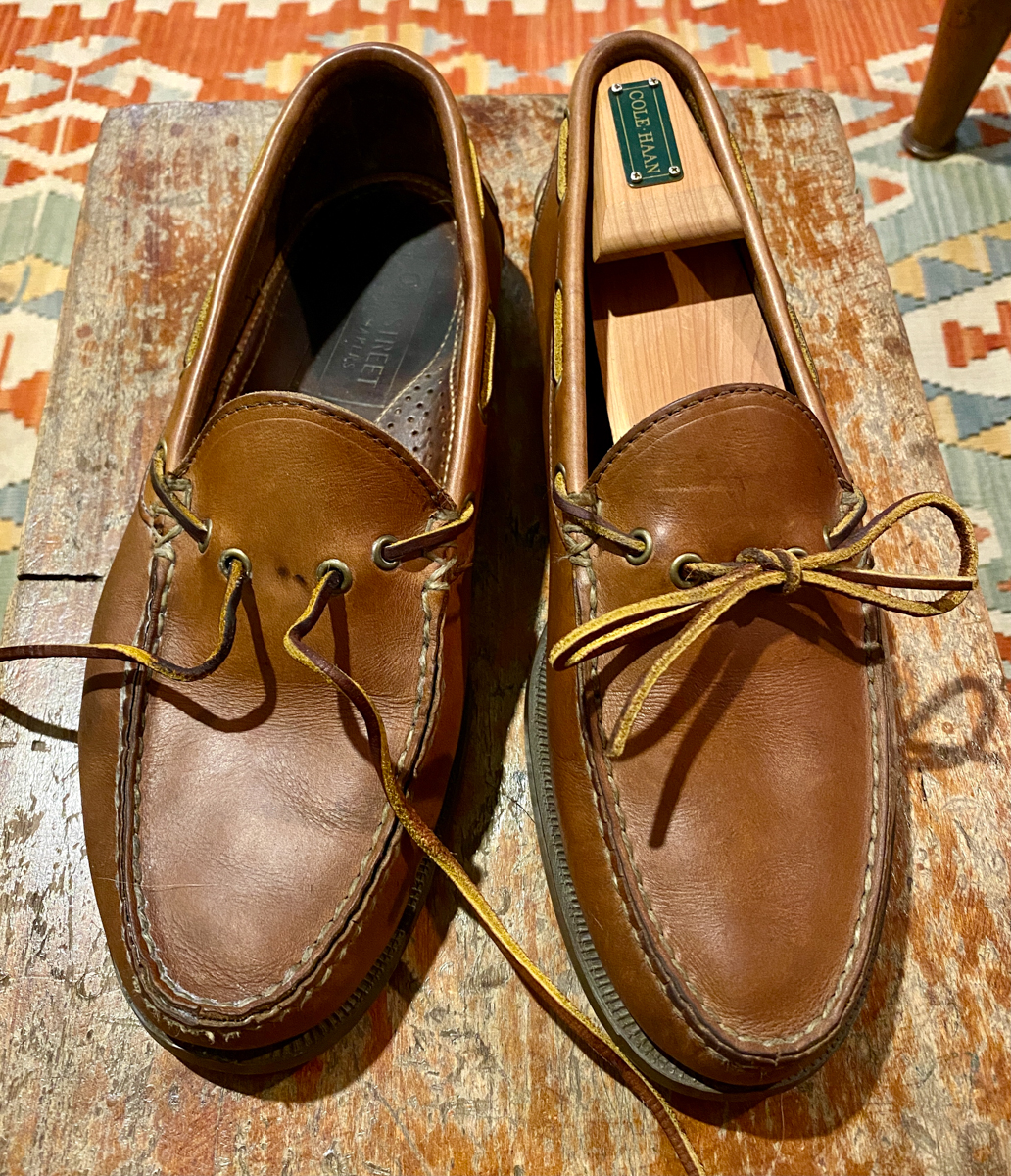 Final Step: Brush.  Brush like crazy.  I brushed each Moc for about 15 minutes each, and was really happy with the outcome: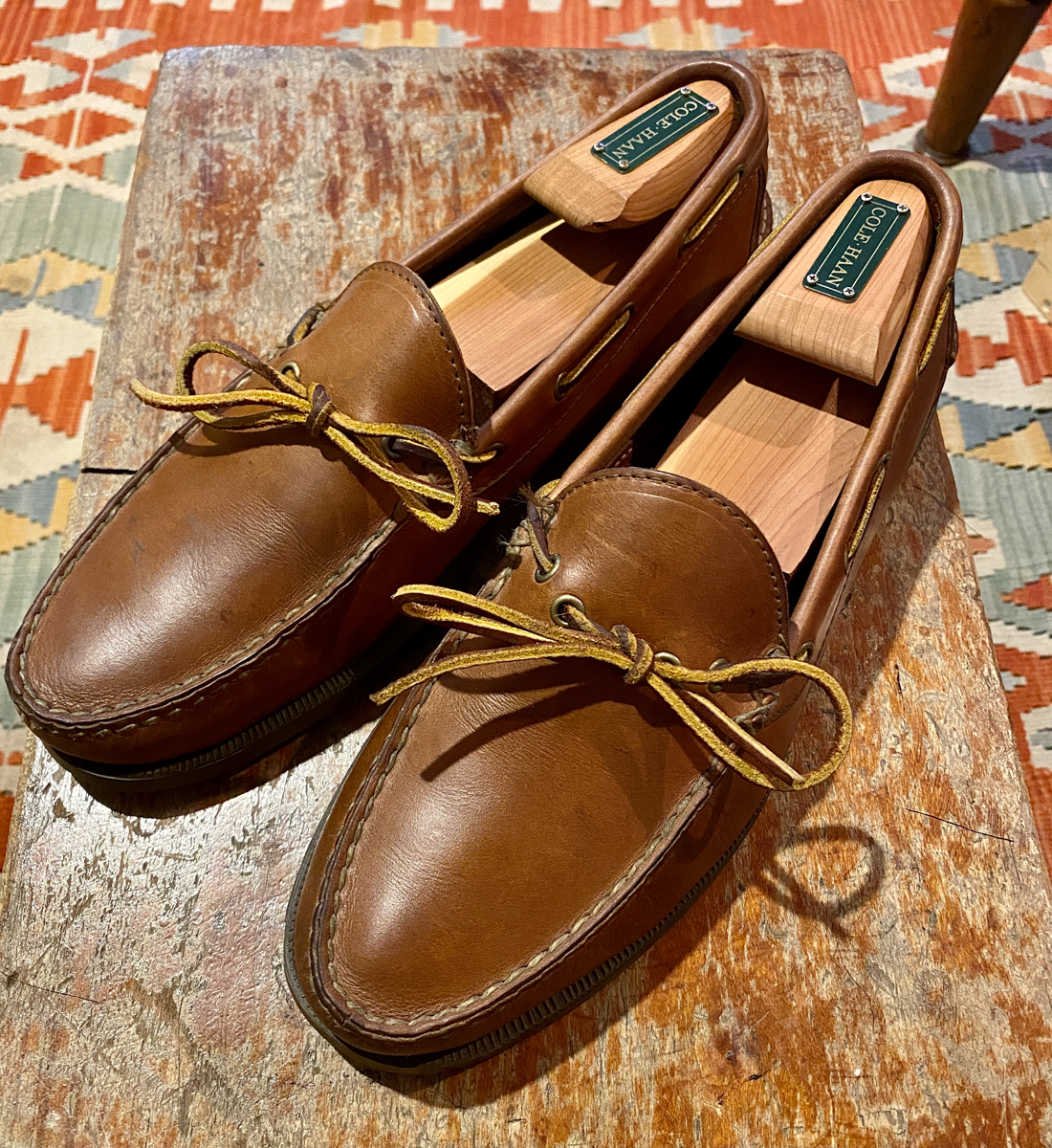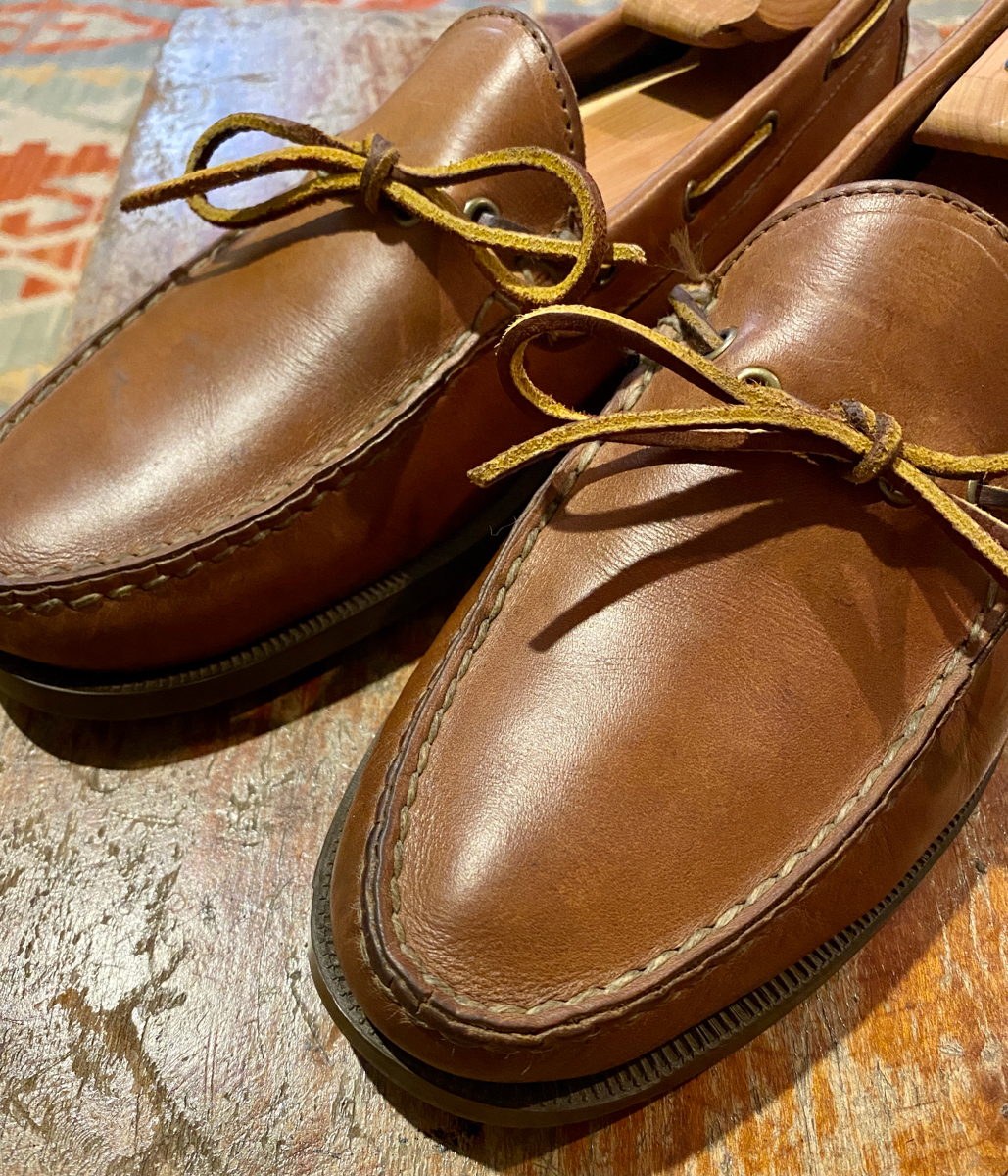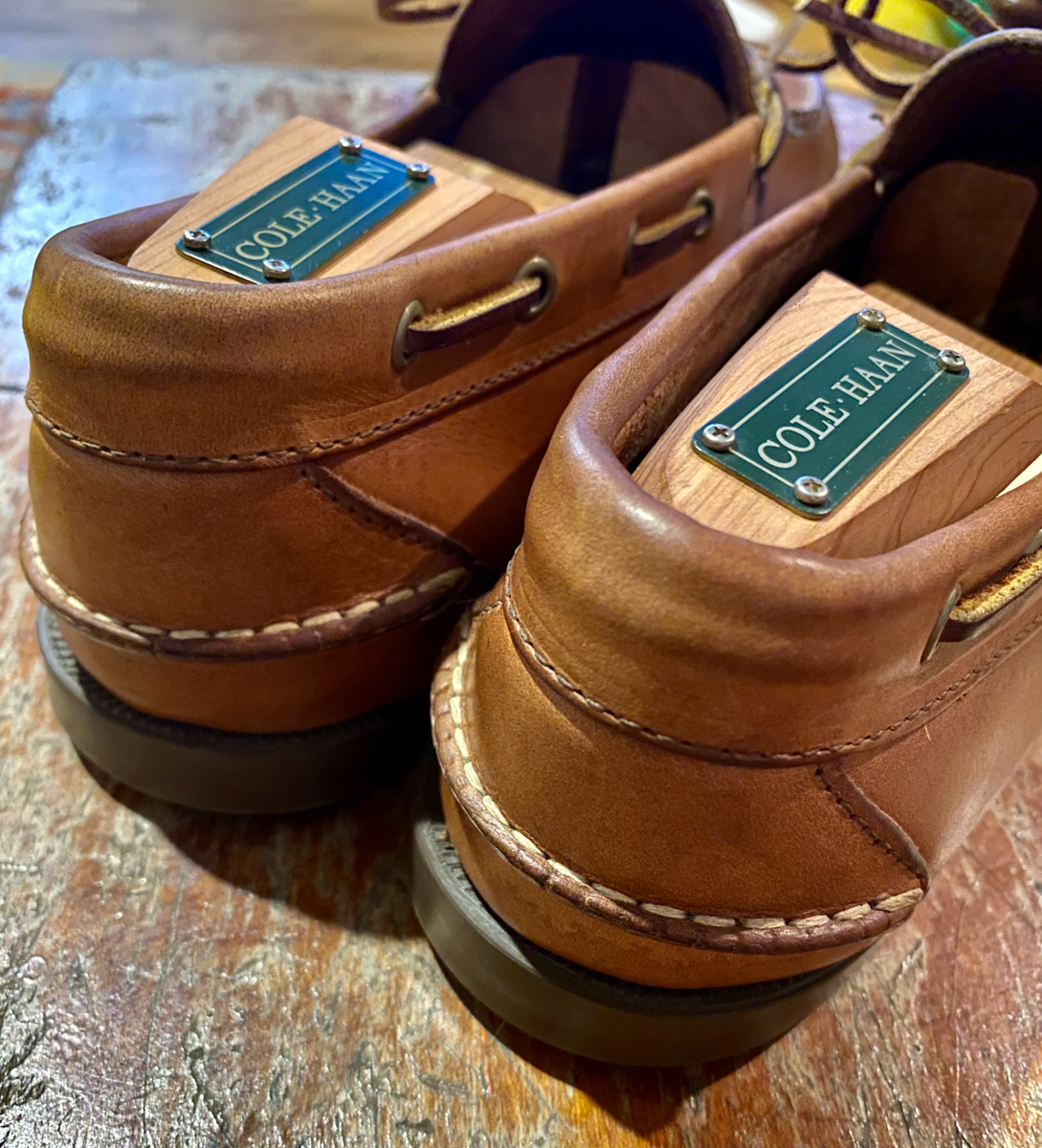 Cleaning up shoes has a therapeutic sense to it.  I used to watch my dad polish his shoes and enjoyed seeing his appreciation of a job well done.  Spending 45 minutes on an early Saturday morning did two things for me: first, it got these Mocs back into ship shape, and second, it gave me a sense of accomplishment…a good one.