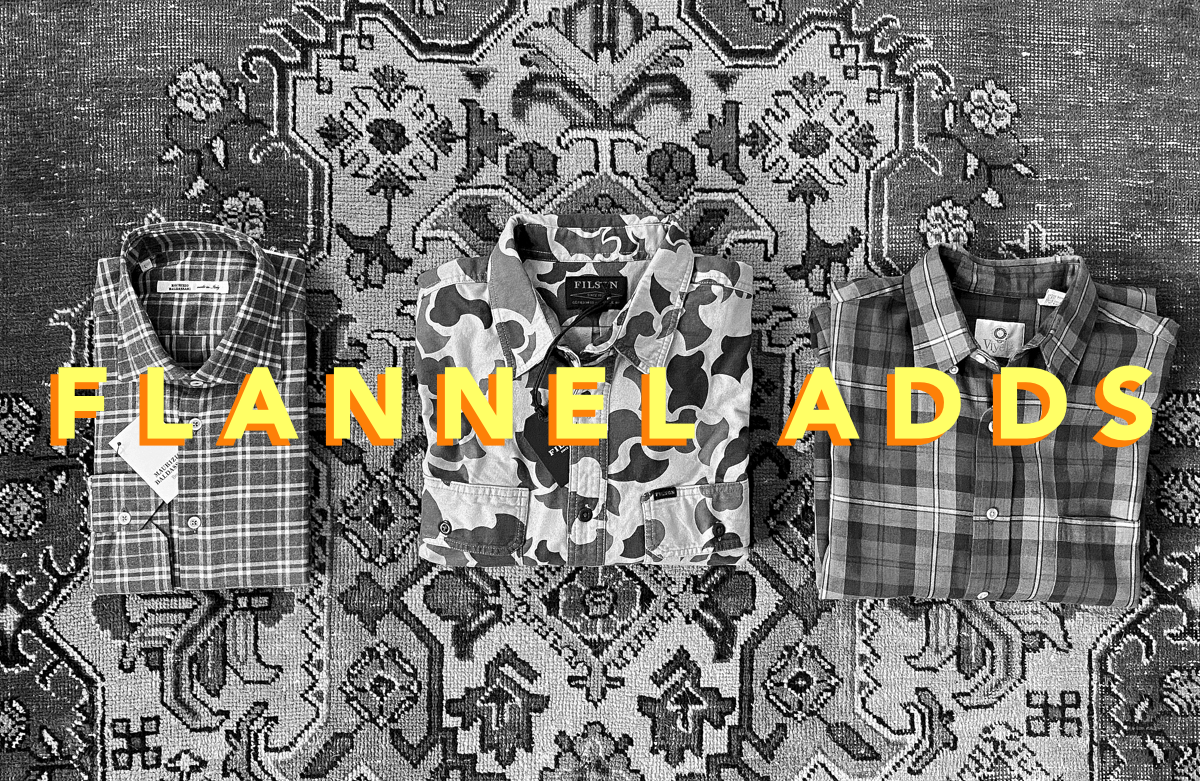 Over the years, I have accumulated a great collection of flannel shirts.  However, as I become more focused on fit, I find myself purging shirts that don't qualify for an A+ rating.  As for me, I love flannel shirts, but I'm a bit weird about them.  I look at flannel as a very tough material that can take a lot of abuse.  With this as a guidepost, I prefer to wash my flannels vs. dry cleaning.  Even if they are a super nice Italian-made shirt with a cutaway collar.  I think this gives the flannel a more authentic look and helps them to feel extremely soft.  So much so that Mrs. RCS likes to borrow them to wear as an overshirt.
Here's my process: I unbutton every button on the shirt.  Collars, cuffs, etc.  I wash them on cold, then throw them into the dryer for about five minutes on low heat.  I immediately remove while still warm, then stretch the placket, seams, and sleeves so they don't bunch, shape the collar, and hang them to dry.  Some may need a quick ironing, but it's rare.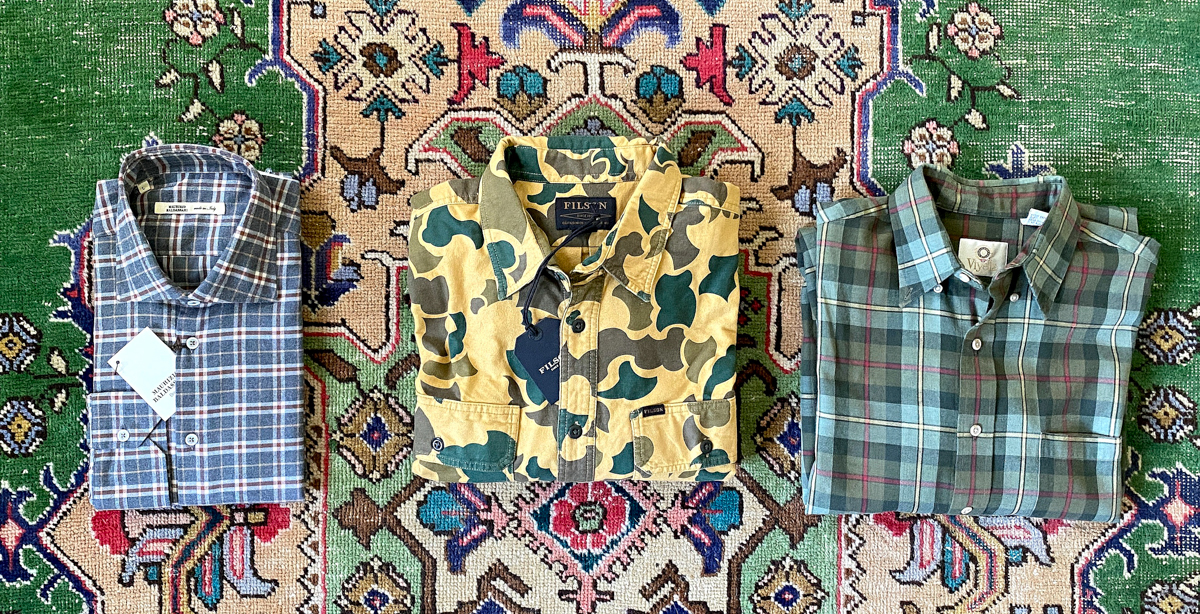 This Fall, I'm happy to add three new flannels to the rotation.  The first (L-R) is a super nice Maurizio Galdassari, a made in Italy job that I got from Miller Brothers.  I love the color combination – it reminds me of some old shirts I saw in my Granddad's closet  Burgundy and grey are an underused combination: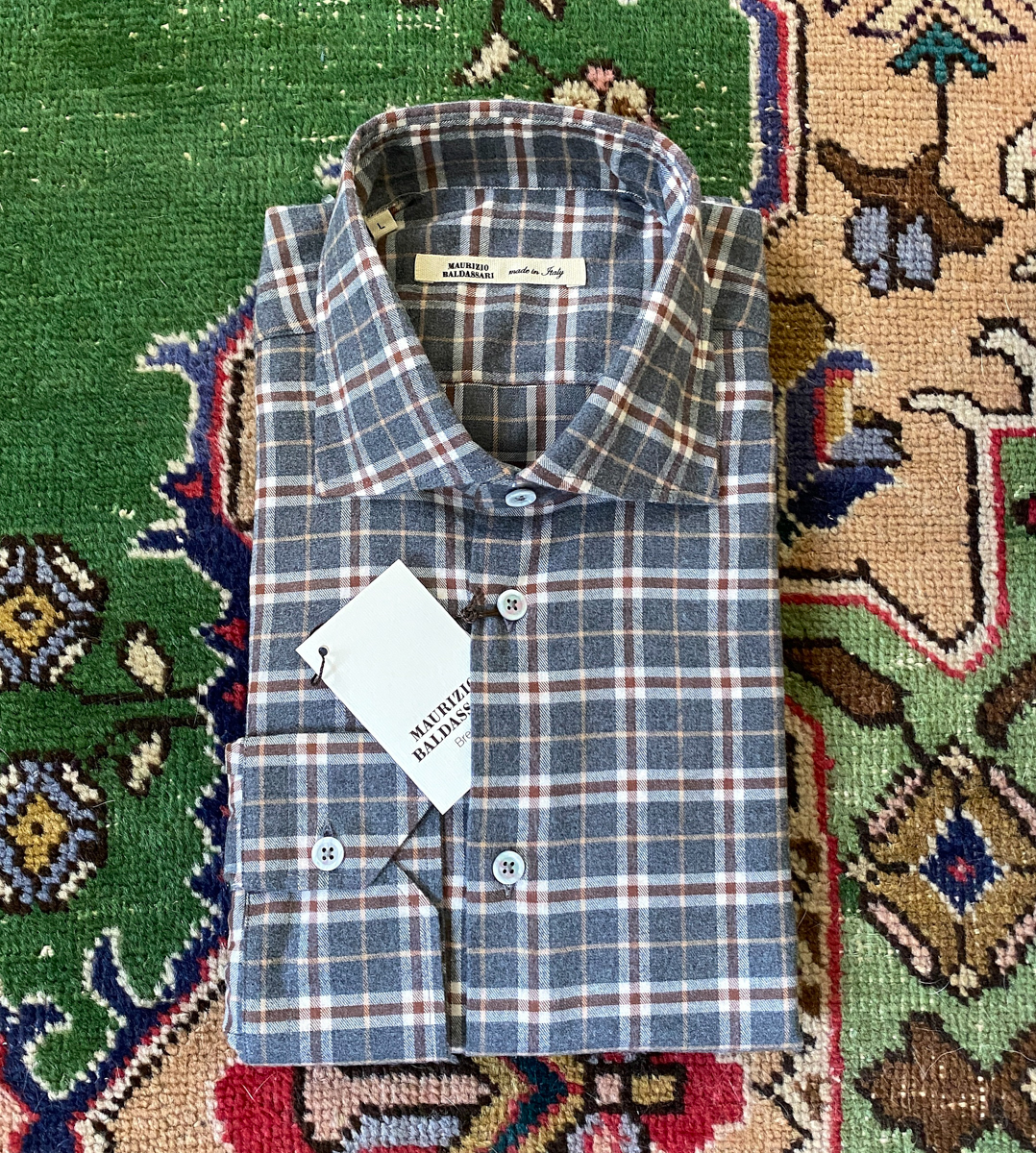 The middle is the Filson Field Flannel shirt in Camo.  I missed out on this one last year, and as soon as they announced them this year, I sourced one from Craig Reagin in Lexington, SC.  I'll wear this one more like an overshirt, as it's a bit thicker than the rest.  It'll probably get some use in the duck blind as well: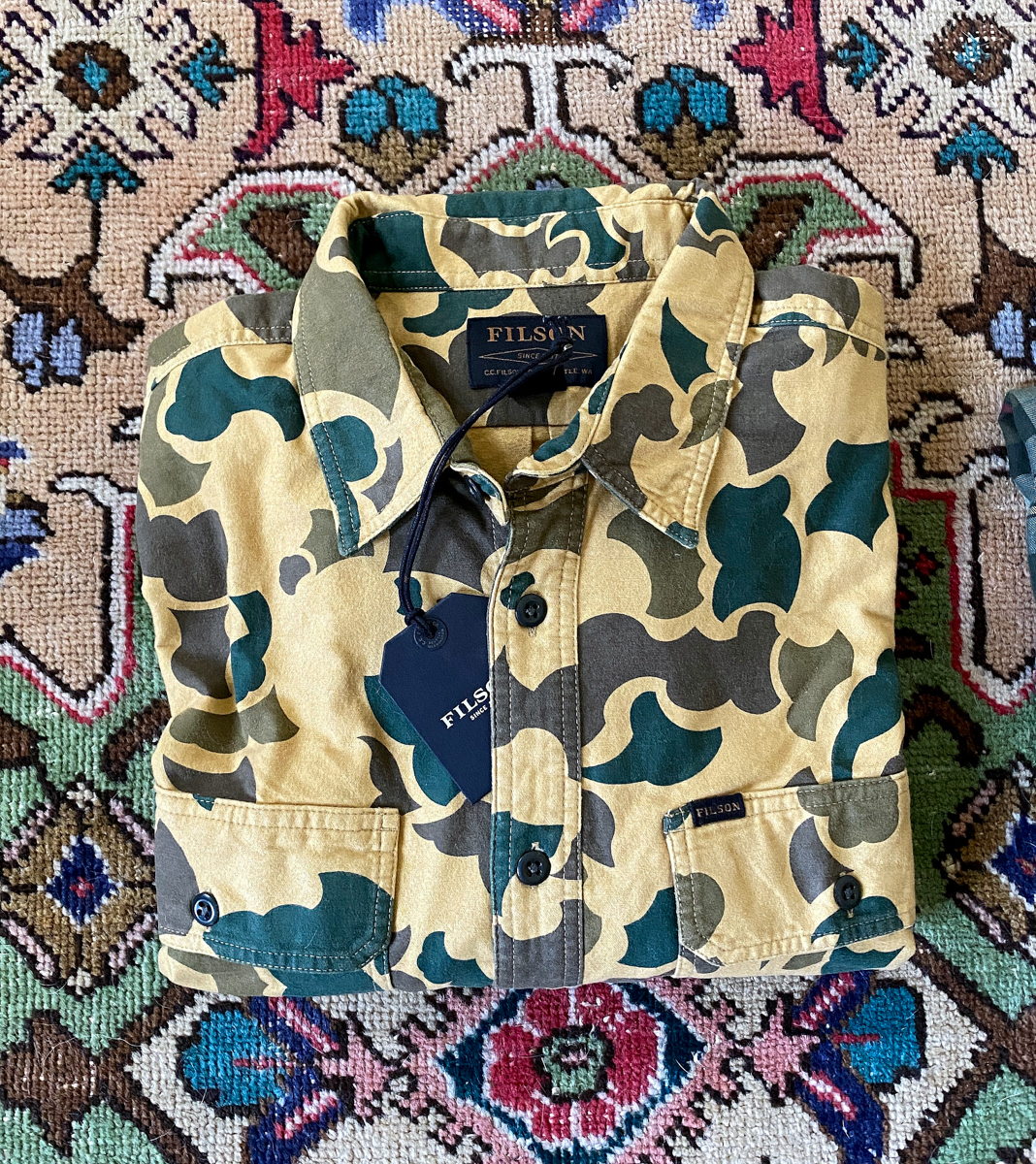 The one on the right is a vintage Viyella that Mrs. RCS found at an estate sale (for $5!).  It's in perfect condition, and the colorway is fantastic.  I love having a few like this one in the rotation: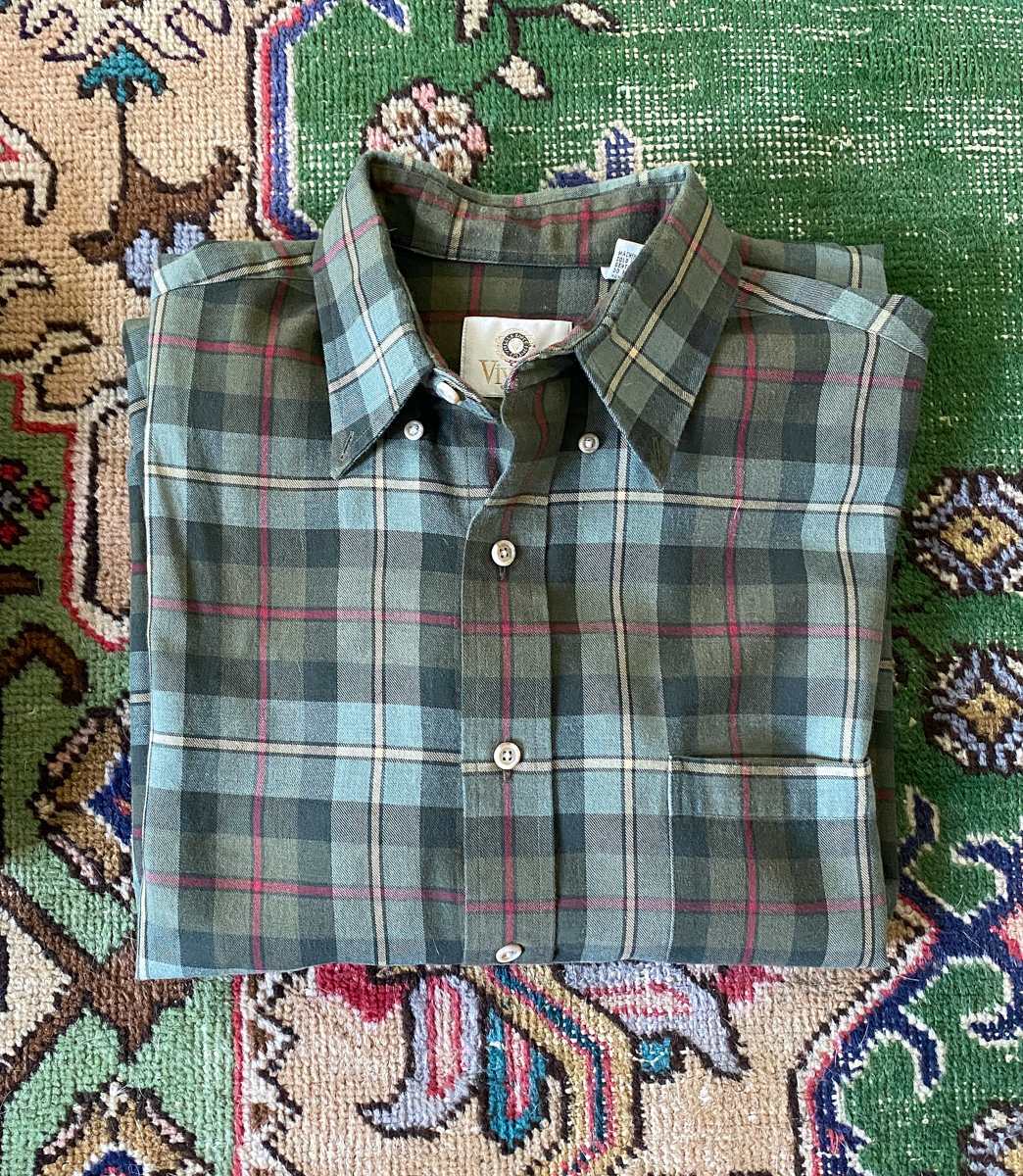 I typically wear these all the time in the winter – especially when I'm spending time outside.  I like to pair them with jeans, canvas 5-pockets, or chinos.  It's a classic look that only gets better with age.  And remember – with fit being the primary focus, it'll look polished, not like the old-school baggy flannels.  Bring on the Fall temps, right?
What flannels are you eyeing?