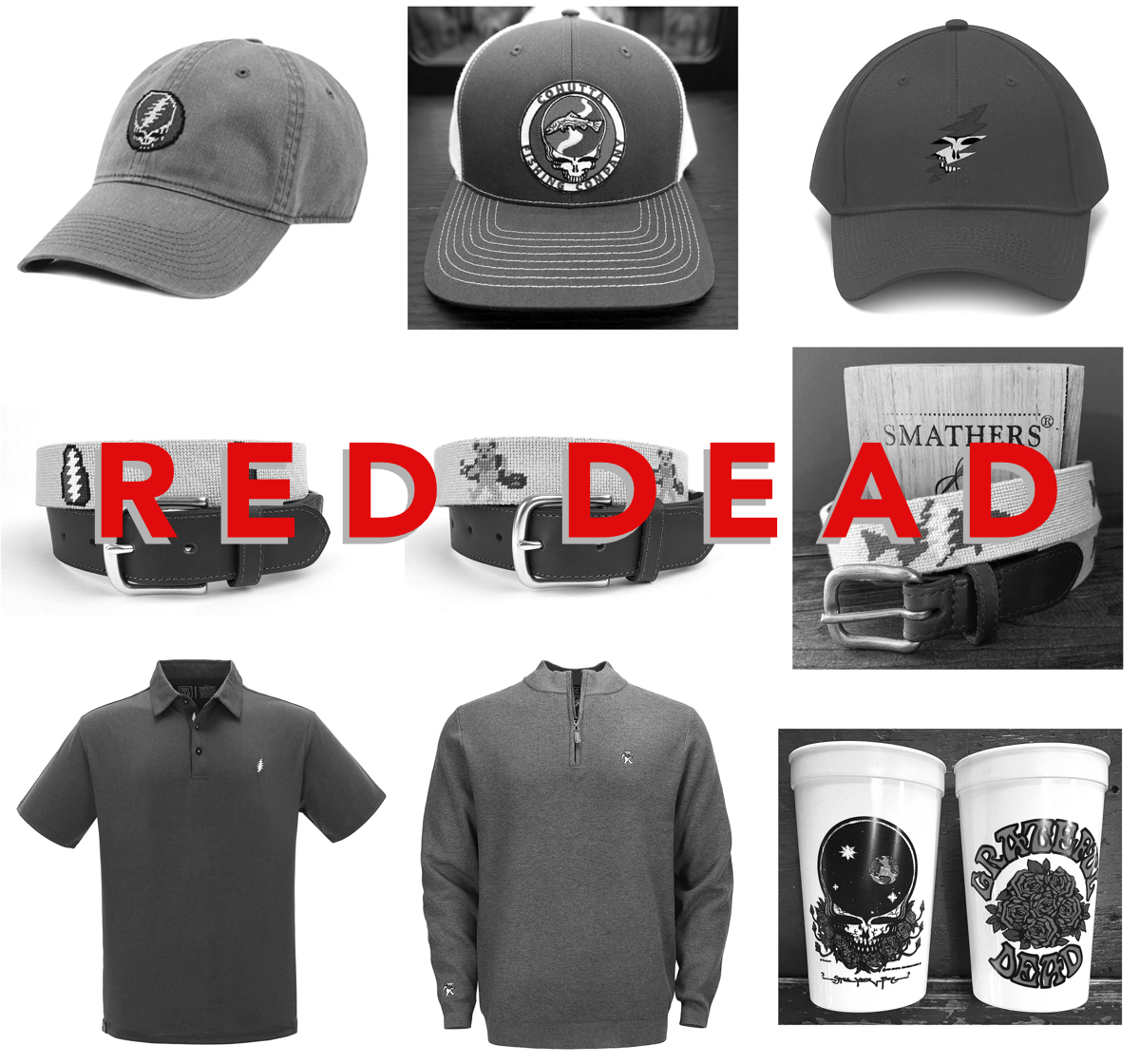 In honor of Dead & Company gracing Atlanta with their presence earlier this week (and an absolutely killer setlist), I think it's important to talk about incorporating Dead style into your Gameday look.  The key is doing it right without looking like a Wookie.  The funny thing about the Dead is that their fanbase is extremely inclusive – spanning C-level suites, law offices, and trading floors all the way over to fly fishing shops, golf pro shops, and beach clubs.  Everyone is welcome.
Wearing Dead merchandise is very similar to wearing Masters gear.  Almost everyone recognizes it, and when done right, it is appropriate in almost every situation.  The key is subtle logos, nothing oversized, and practical pieces that fit into your everyday wardrobe.  Also – just like the Logo Rule – NO MORE THAN TWO.  Don't dress like a billboard.
There are quite a few options to incorporate some Dead into your Saturday getup: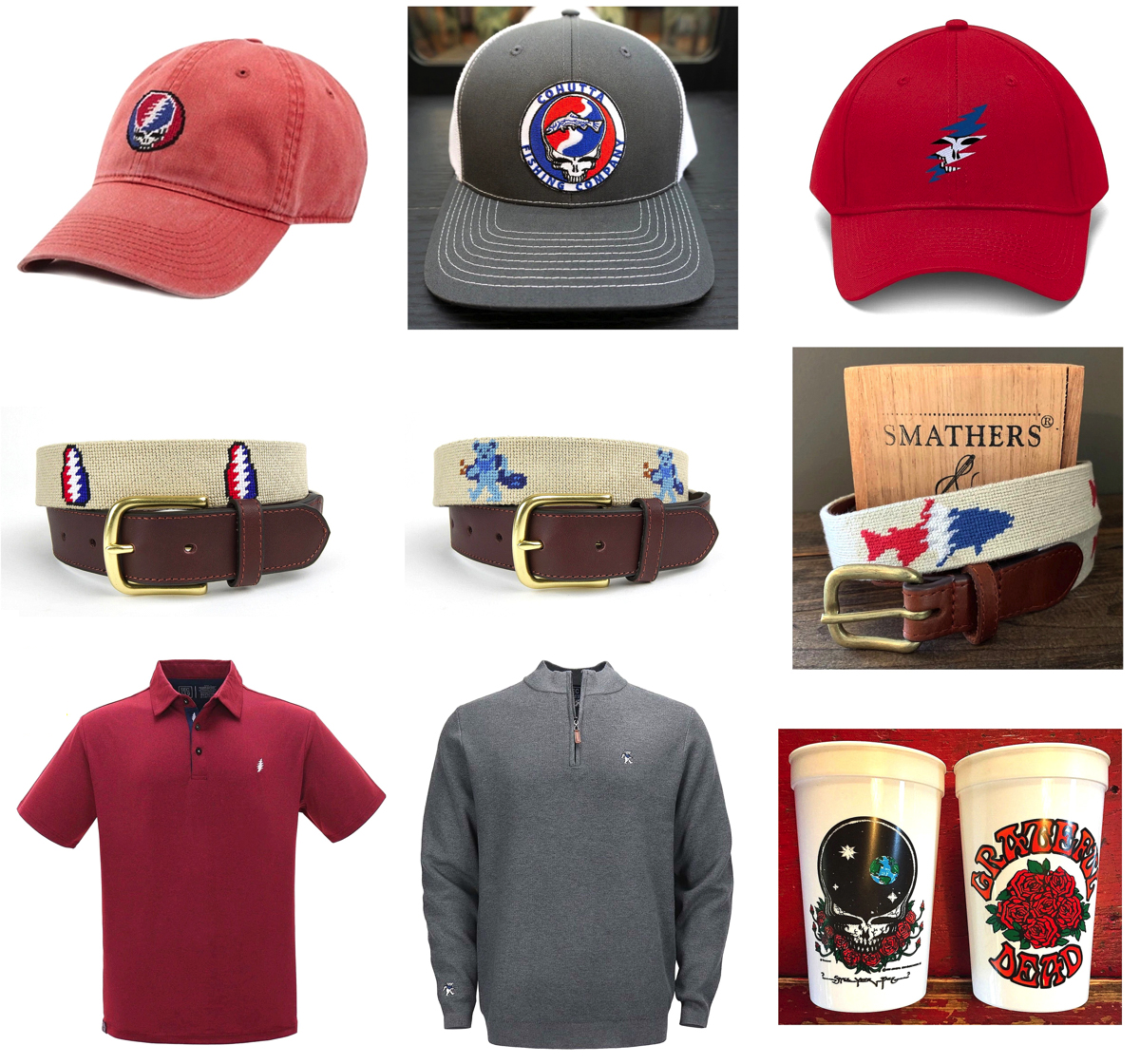 Hats are an obvious choice, but believe it or not, the selection of good Dead hats is pretty limited.  Smathers is an obvious choice, and quite a few Fly Fishing shops have some great options, and then you have Etsy options (which are risky).  Pesca does good work, but this is an area where I think there is an opportunity for someone to own the market.
Belts are another obvious way to show some Dead flair.  Again, Smathers has some great options, but don't sleep on some of the smaller brands.  Needle Golf kills it with 'Lightning in a Bottle' and 'Grizzly Golf Bear'.  Pesca's Dead Trout is probably the coolest belt on the market.  These needlepoints are an elevated way to represent.
Sec.119 offers a couple of good polos and quarter zips that feature subtle Dead-themed logos in the appropriate Athens colors.  And don't sleep on Dead accessories.  It's impossible to own too many stadium cups, as they are 10 times cooler than their red Solo cousins.
Be bold.  Get Dead.