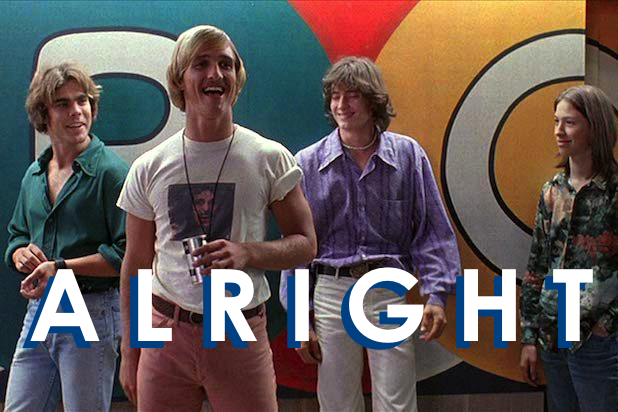 You know what?  I'm feeling alright. I hope you are, too. Our new normal and what we are all going through is tough, but we're finally finding our groove. We are doing everything we can to stay safe and stay sane. Of course we have our moments of anxiety and doubt (who hasn't?!), but we've been intentional about communicating and listening to each other. I have gotten so many messages, DMs and @s – and I appreciate all the kind words. I'm trying to provide as much fun content that I can, in an effort to keep it light, provide a bit of an escape and put a smile on your faces.
Now, we're almost a month in, and a couple things have evolved:
First, my hair.  I didn't think about it, but I don't have anywhere to get a haircut. Not sure if I am ready to let Mrs. RCS trim me up either. Instead, I think I'll let it go. I've let it grow out a bit, and by mid-March, I had a nice, Dansby Swanson mid-season flow. Now I look more like an underage sophomore fraternity guy who gets into bar fights. I love it. So…WHO'S COMING WITH ME??? Let's embrace it. I figure that the lot of us will look like the cast of 'Dazed and Confused' by the time we all emerge: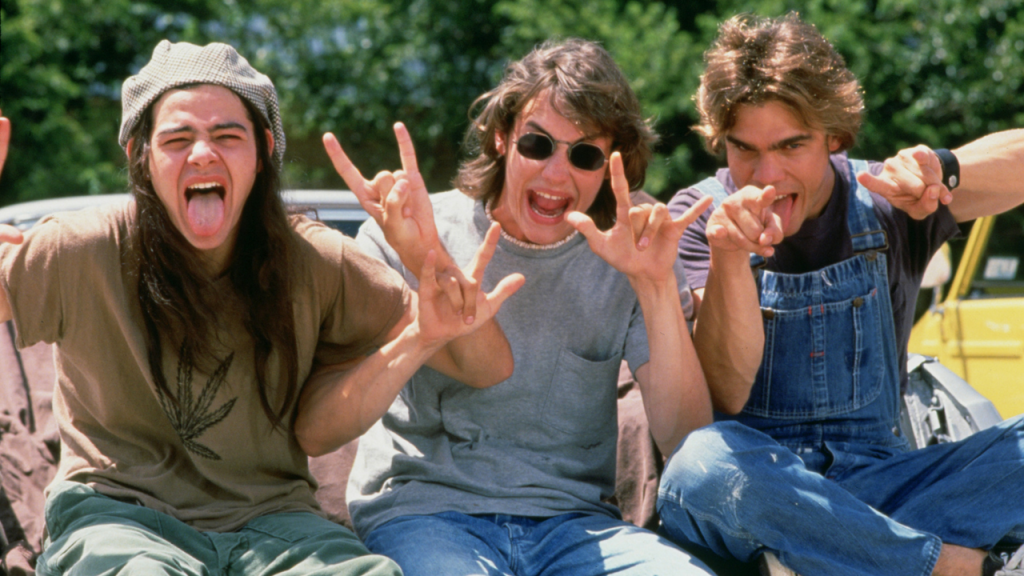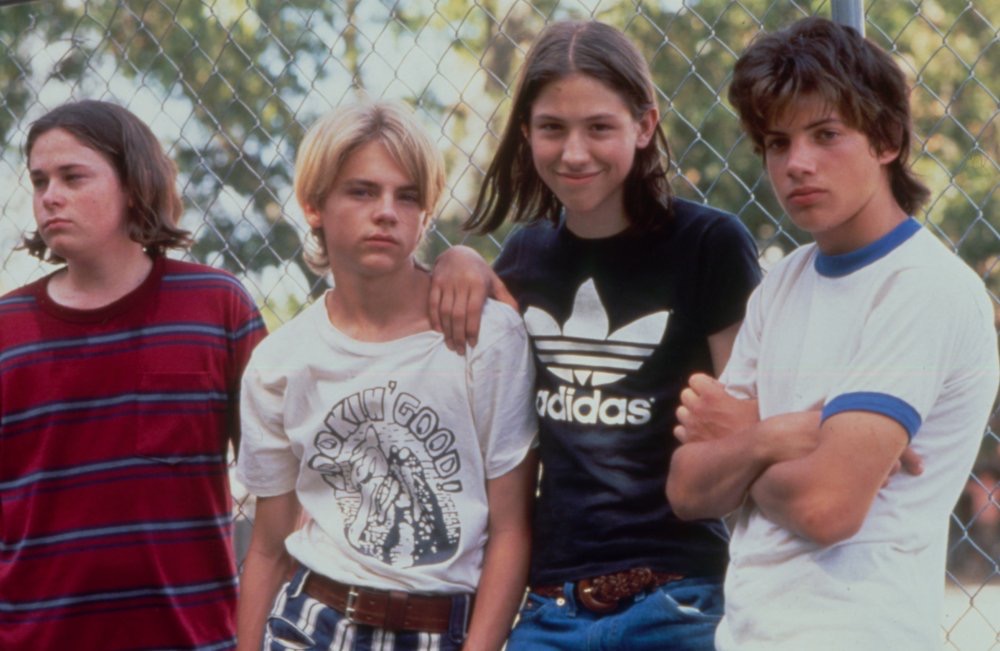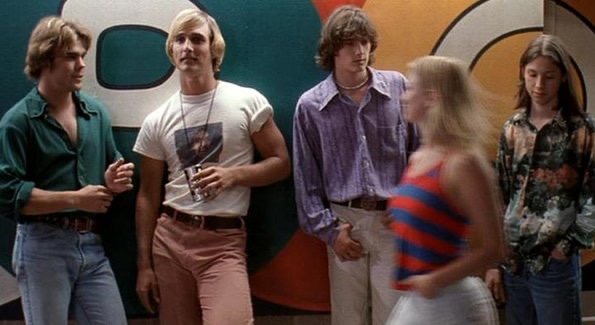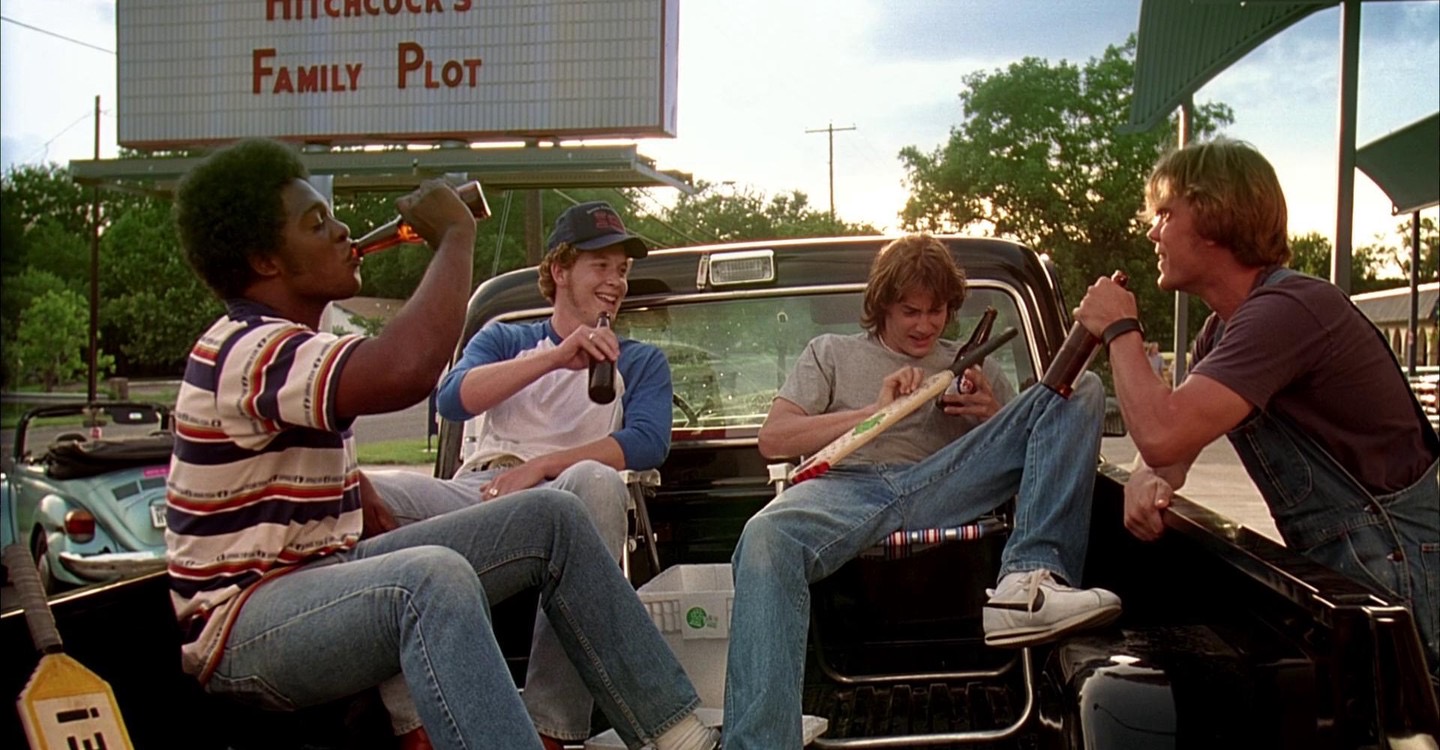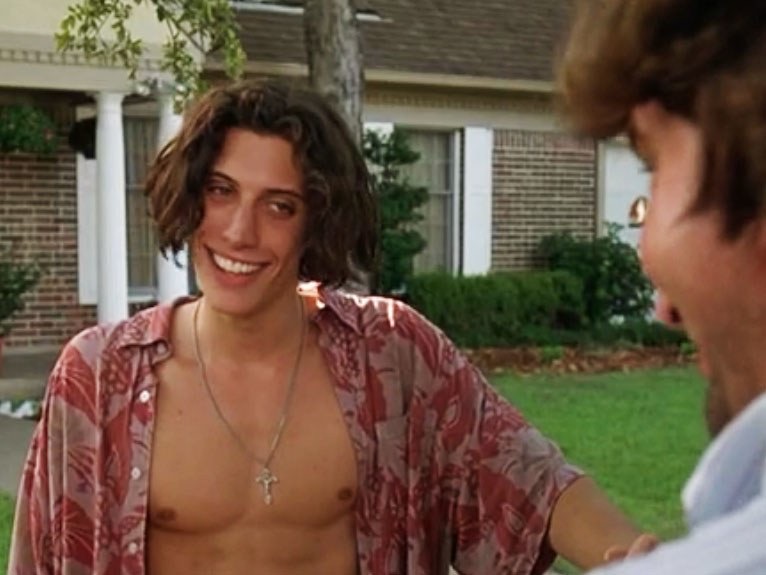 Second, my dress code. I still get up every morning and take a shower, shave (about) every other day, and make our bed. However, I have noticed that the dress code is getting a little more casual. Not only with me, but with all my folks at work. Safe to say the corporate 'flex' is over. I haven't put on a button up in a week and find myself wearing polos a lot – lots of Criquet, Rhoback, Holderness & Bourne, and the like.
I've also enjoyed the new Duck Camp bamboo shirts (full review on Instagram this week).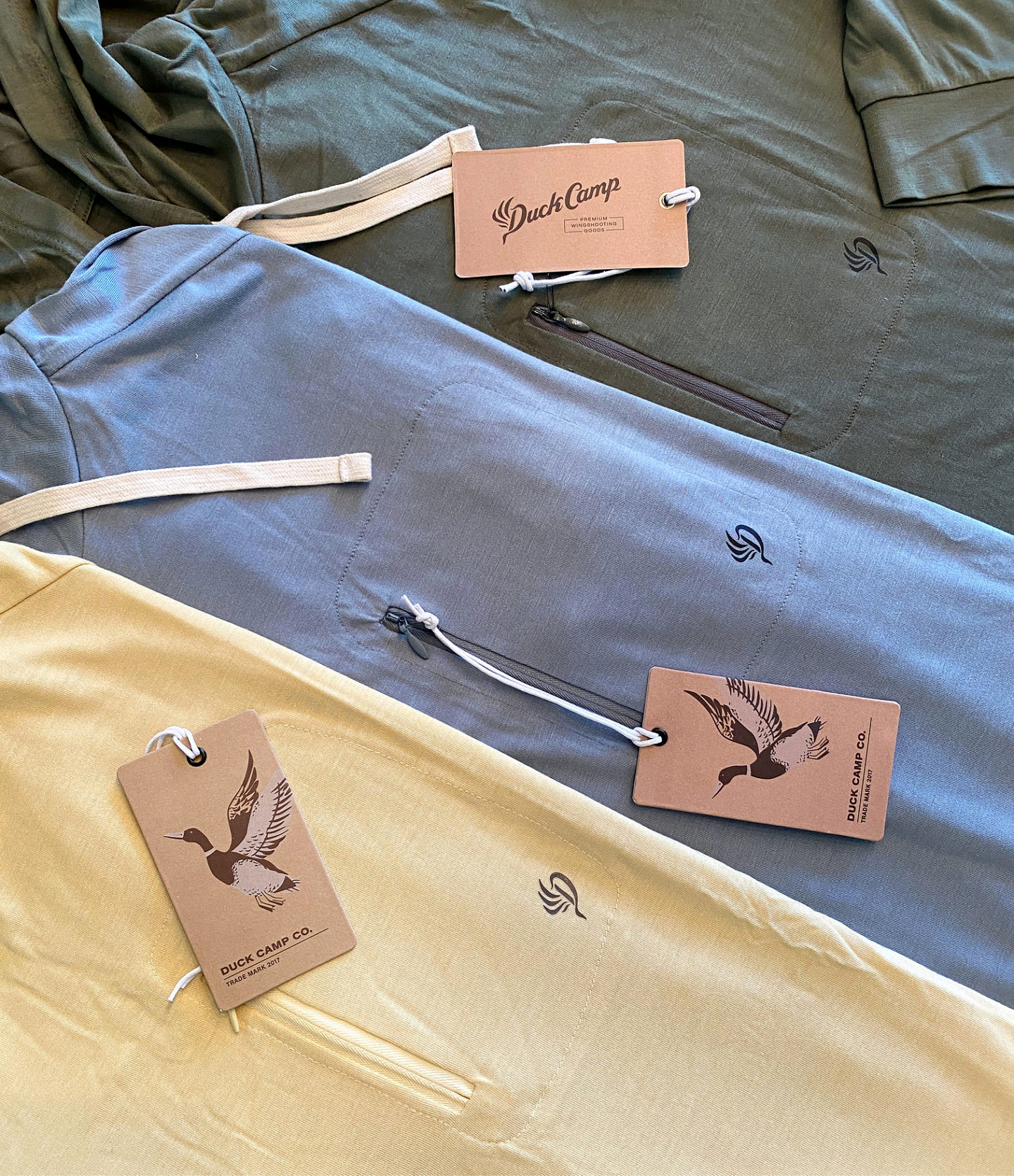 For pants, I'm wearing mostly 5-pockets: the new Onward Reserve performance jobs and the Duck Head Field Pants. They are basically easy jeans, and still look somewhat professional.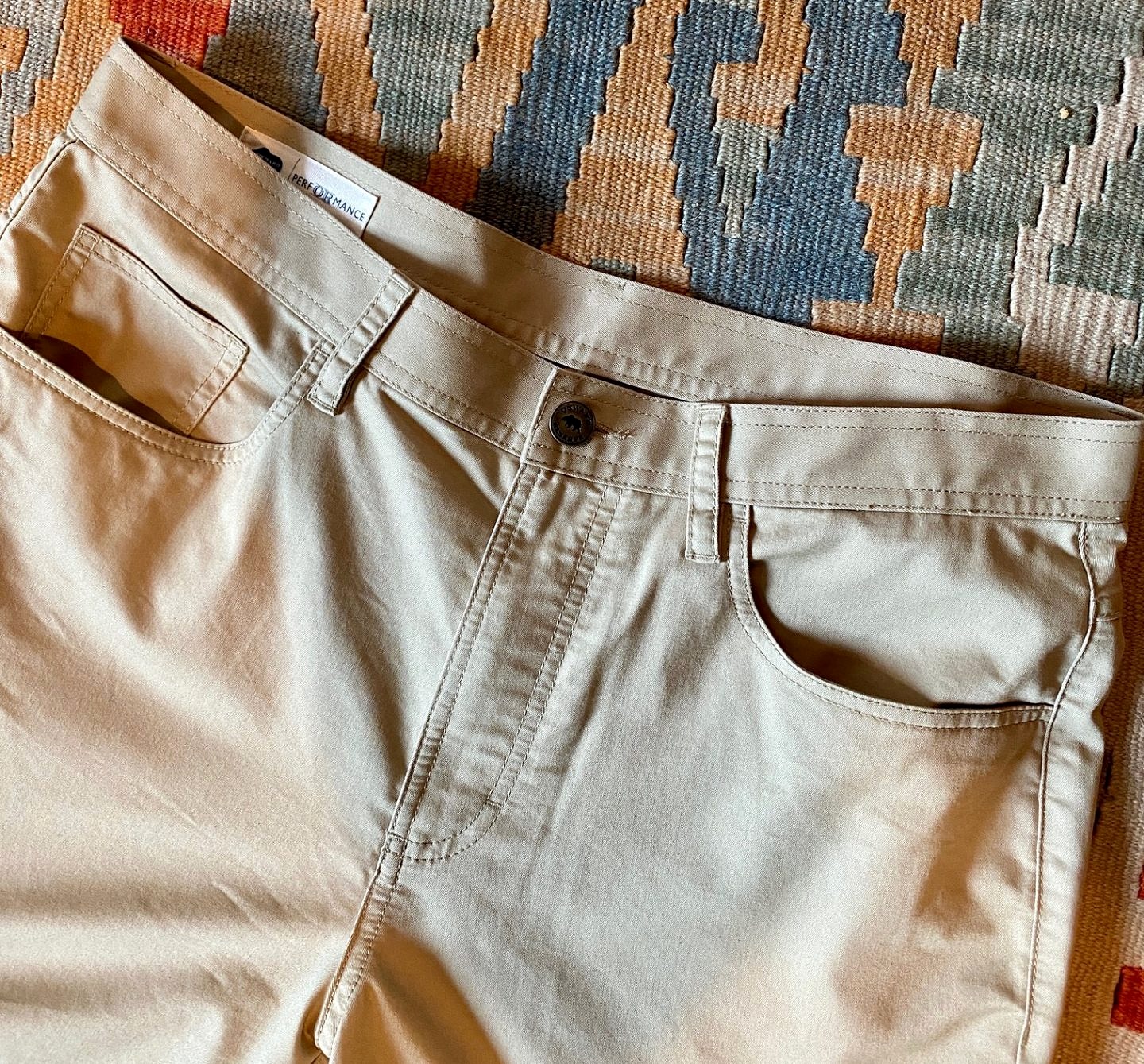 For shoes, I've stuck with the Oak Street Camp Mocs, as they have essentially taken over as my WFH slippers.  They are great around the house, as well as on walks, getting the mail, and throwing the ball for the dogs. Obviously worn sans socks.
Lastly, and most importantly, we've been reflecting on many of the things we used to take for granted. Those cookouts with neighbors, Sunday afternoons with our families, date nights, vacations, mental time away from work…all of it.  What we wouldn't give for a back porch party right now. I'm curious to see how our current situation impacts our 'American' way of over-working (I don't mean to sound like some hippie; bear with me).  I've always put in more than most in terms of hours at work, and have usually given back some PTO days at the end of the year.  When we get through this, I'm not doing that again, and I don't think many will either.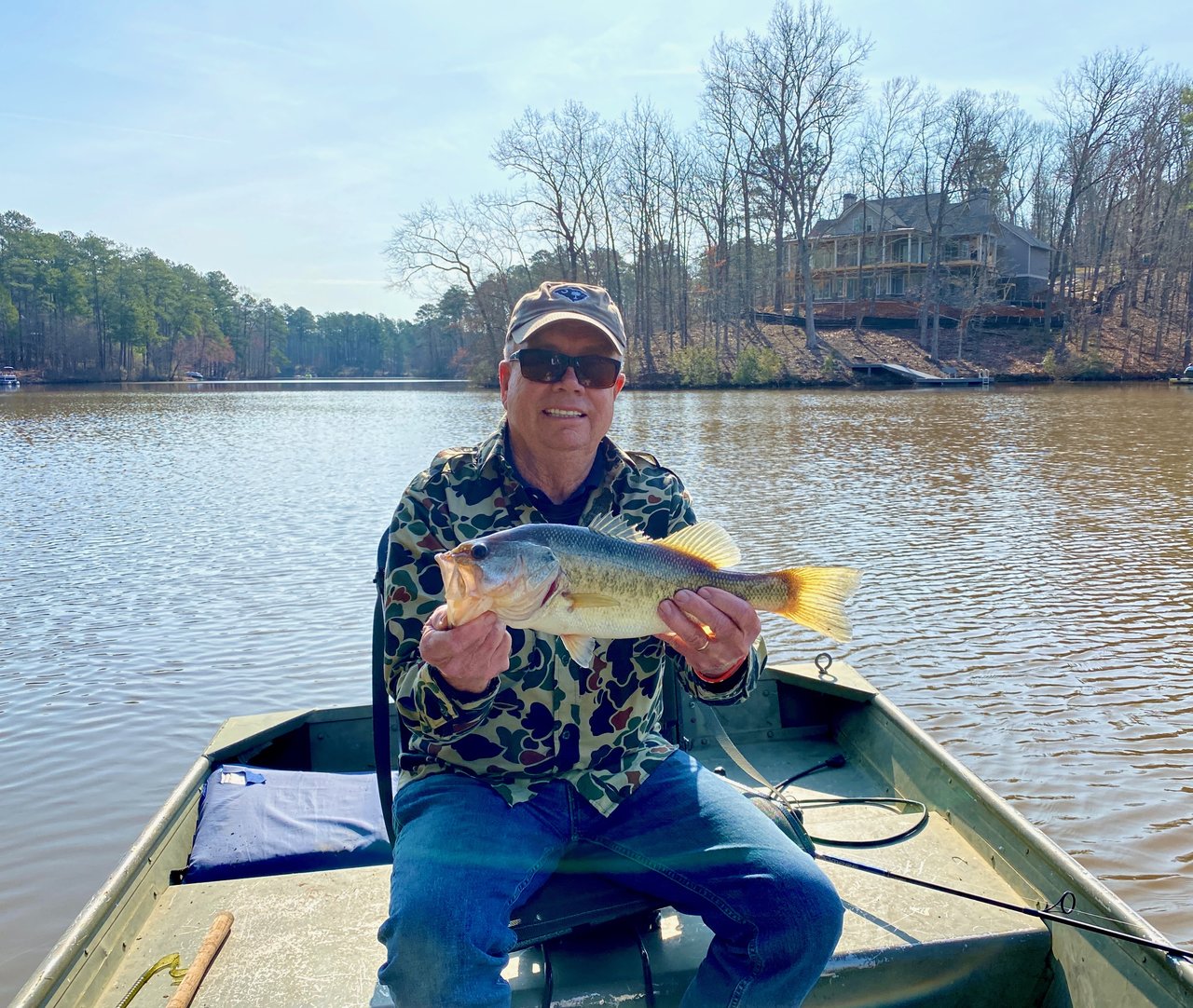 Whether it's taking off a random Tuesday to go fishing with Dad, or an afternoon to get in 9 holes with Mrs. RCS, or a long weekend away in the mountains with the kids… I can't wait. We can't wait.
What about you?  How is everyone doing? What are you and yours most looking forward to?