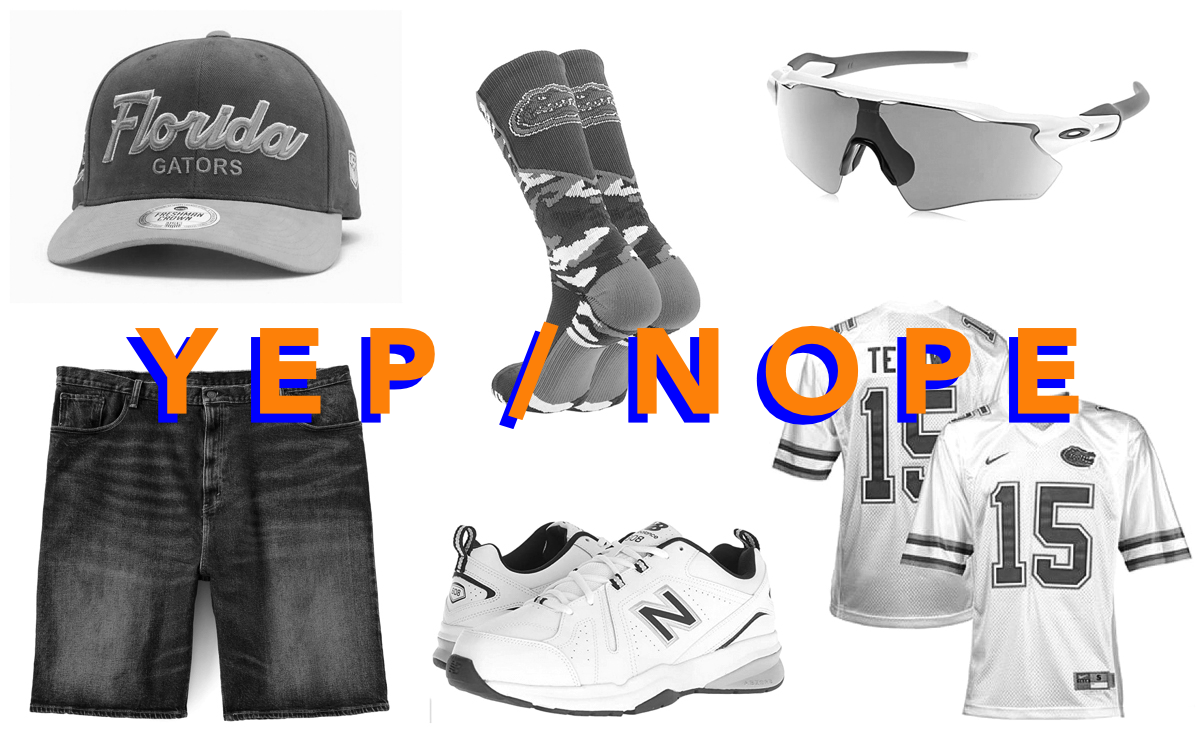 It's a big weekend, Gator fans.  Normally we talk about how good the Dawgs fans are going to look, but since we're playing on a neutral site, we'll share the love for our Gator fan friends.  We all have a few, and we are happy to tolerate them.
The Dawgs are heading down as the number one team in the nation, and Florida is the only real threat to UGA's undefeated season.  Of course the Gators will be ready to play, and the fans will be ready to hoot and holler.  So – look at this as a business trip.  Spiff it up a little.  Go with the upgraded 'Ultimate' wash on your Raptor.  Because even when you don't win, you'll want to look good as a loser: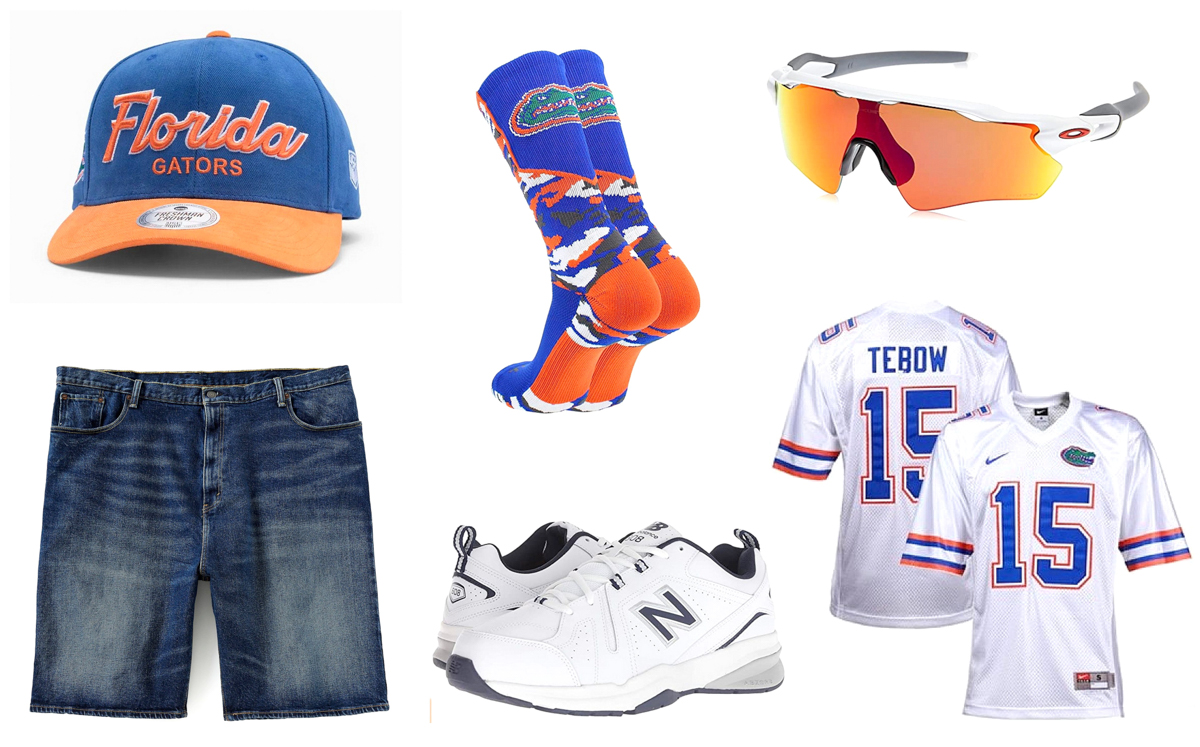 New Gators Hat: Tired of that flat bill?  Yeah, so is everyone else.  Go with a classic style that is transitional from the shores of Jacksonville all the way to the pit stop of Gainesville.
New Jean Shorts: Of course Florida fans get crap for wearing Jean Shorts.  However, EMBRACE IT.  Go a little darker this week, as that's how they do it in #fashun.
Fun Socks: Team Spirit, right?  They'll love these at the tailgate.
New Walkers: Fresh.  Clean.  Lots of walking around The Landing, so look the part.
Sport Shades: That Florida sun will be beaming at the 3:30 kickoff, so go with shades that will not only look great on your face but also when resting on top of your hat brim like an infielder.
Away Jersey: Like there is another choice.
What did I miss?