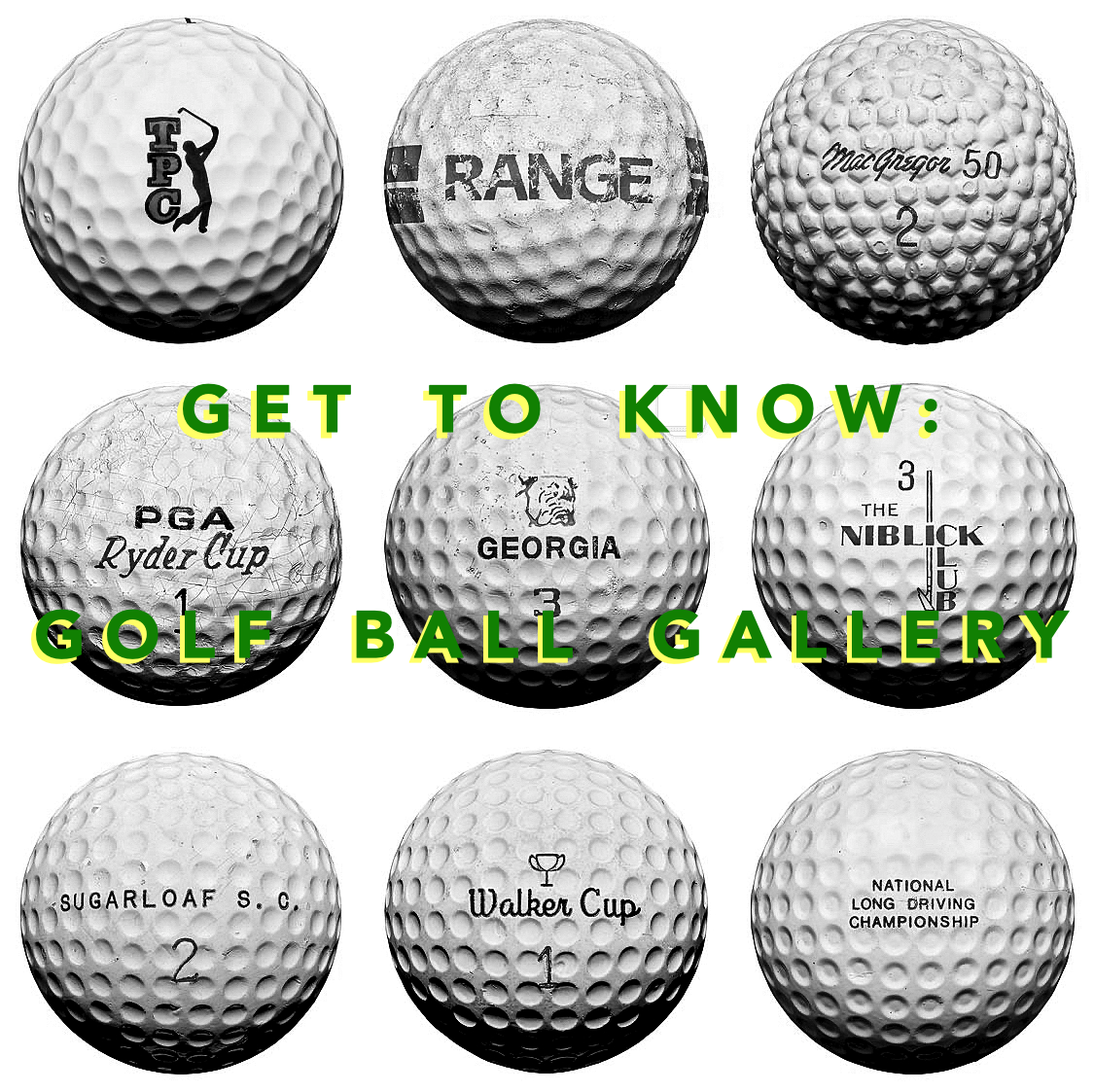 I talk quite a bit about the merch tent at golf tournaments and golf courses, and I always really enjoy seeing everyone's hauls.  Personally, I always look for unique mementos from the tournaments (i.e. Christmas ornaments from The Masters or Sharpee pens from Burning Tree).
However, I think I've found the creme de la creme of golf momentoes.  Meet my friend @golfballgallery.  We came to know each other the old-fashioned way: Instagram.  Turns out we are two Atlanta guys, and both have young kids… and love unique golf stuff.  Golf Ball Gallery is a collection of professionally photographed golf balls, mostly of the vintage, unique sort.
Scrolling their site and their Instagram gives you a sense of the collection available.  All of these can be printed on a variety of papers and sizes, which make the PERFECT piece of golf schwag.  And they are very affordable.  These are not only are a great option for an office or home office, but also a great idea for a host gift, or a Country Club sponsor.
Want to learn more?  Here you go:
What is the story behind Golf Ball Gallery?  A few years ago, I was rummaging through my parent's attic and found my grandfather's golf bag. It was old and dusty, but golf was something we shared when I was a kid so it felt like a connection to him. Inside, I discovered some interesting golf balls and decided to photograph them. There was so much beauty in the grit – the vintage dimples, the dirt, the scratches, the patina – all held so much history.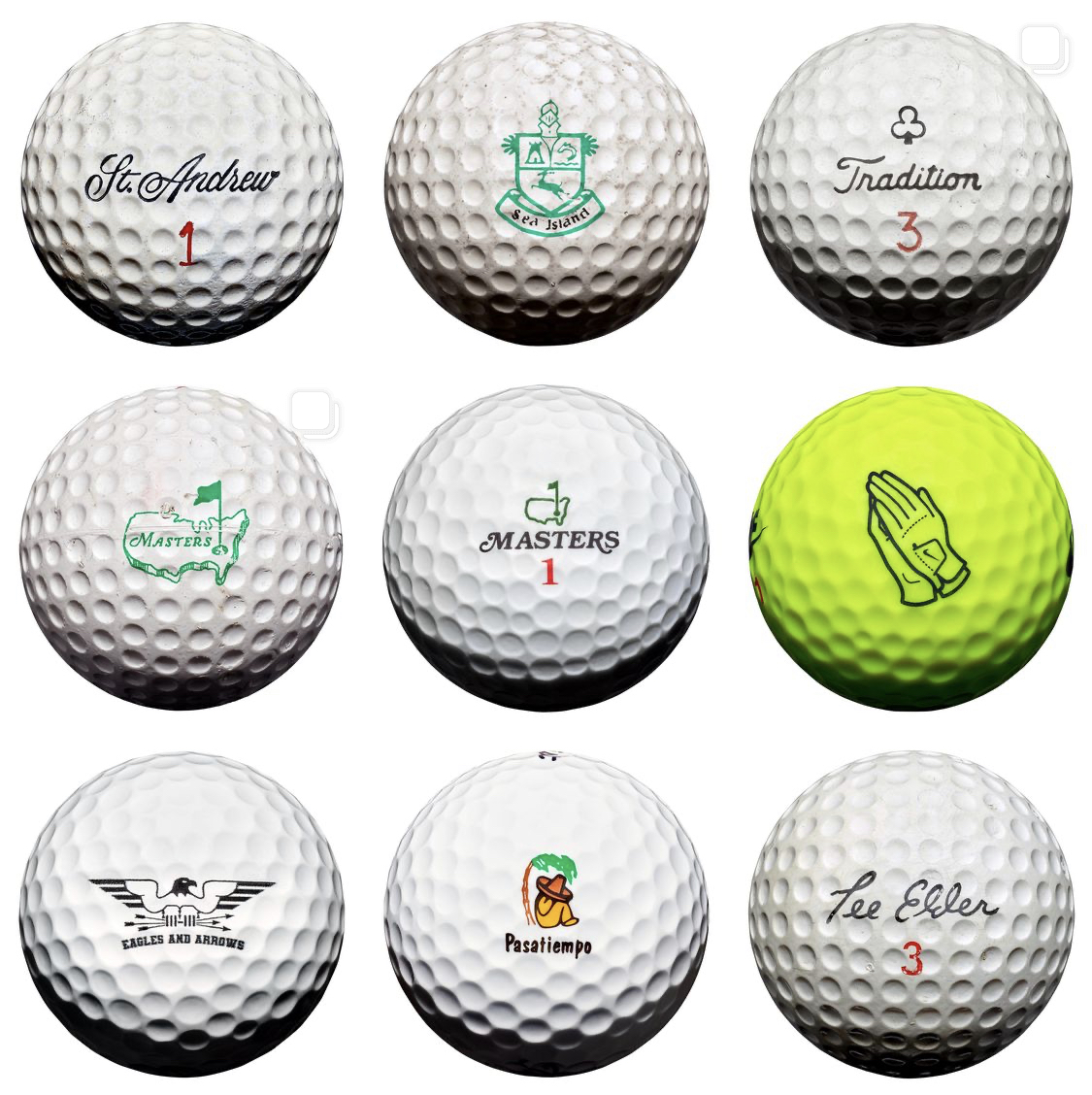 What inspired you to start the business?  As a full-time photographer, I don't always get to shoot things that I'm passionate about. I have always loved the game of golf – so this became a pet project. I honestly didn't realize that so many others would also find these photos interesting as well.
What type of person is a Golf Ball Gallery customer?  Anyone who has a love for the game, who wants to have a memory of a course they played, a round they want to cherish, a relic of golf history, or just a beautiful golf ball photo on their wall.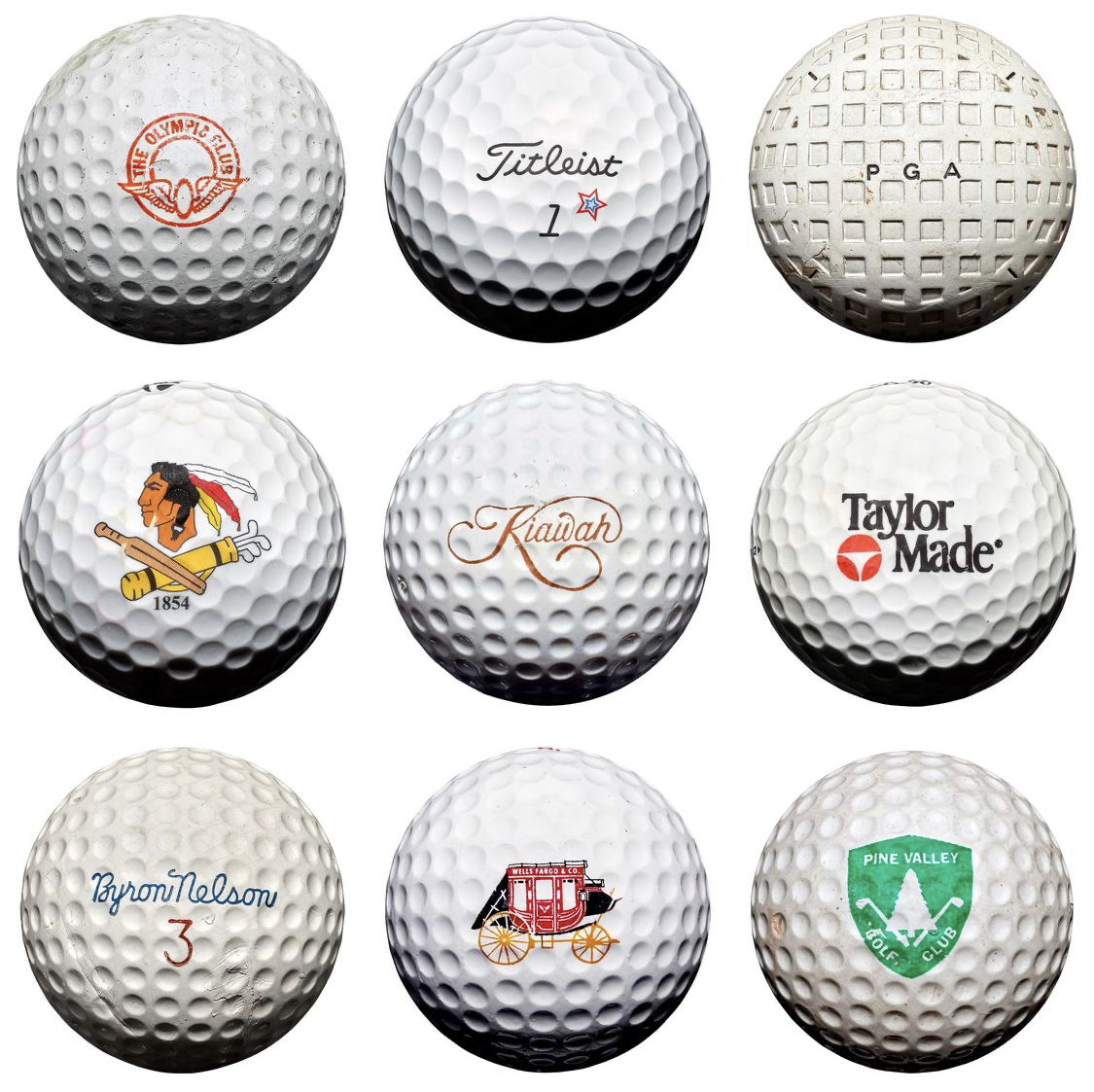 How do you source all the vintage golf balls?  eBay has an endless amount of options and I go there when I'm looking for something specific. But the golf community is full of great people that have started sending them to me. Last year I found a collector in the Lake Oconee area with a few thousand vintage golf balls. I made a deal with him and bought a few of his nicer ones in exchange for letting me borrow a few hundred to photograph. It was an opportunity to get some I've never even heard of.
What are some of your favorite old designs?  I love the old square mesh designs. They were from a short-lived period where the dimples we know today hadn't been perfected yet. Also the print on some of the balls from the 50's and 60's. They look as if they are painted on. Where today's logos are perfect in almost every box, the older logos have more character. That became even more noticeable when I started shooting the macro photos.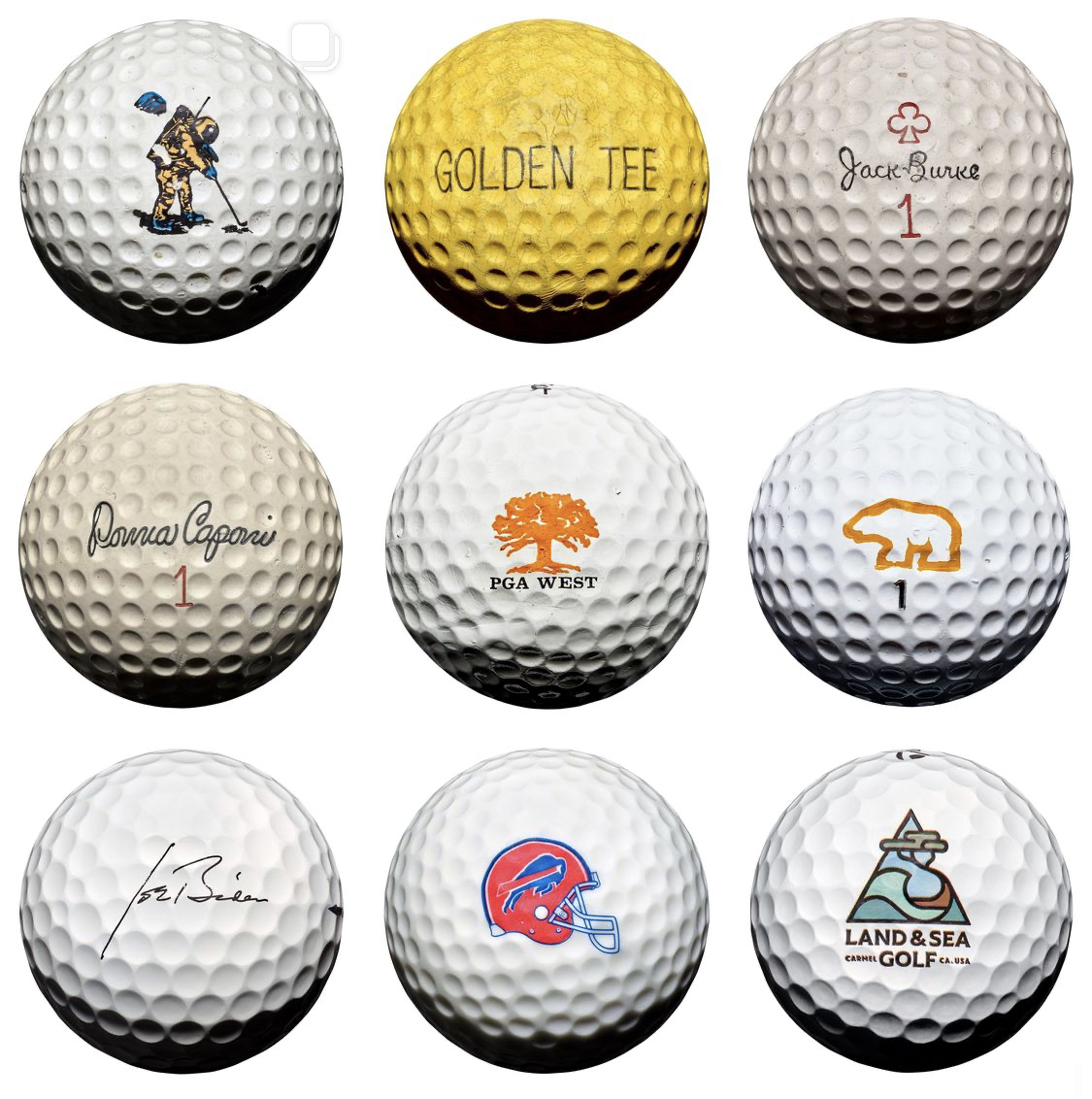 What do you like to do outside of running the company?  I'm a full-time photographer for WarnerMedia in Atlanta – which is a rare gig to have as a photographer and I love it. I'm lucky to have passions that I've been able to turn into careers. Of course, I try to play golf as often as I can, but with two kids and a full-time job, it's not my priority.
What's on your Spotify playlist?  With two kids under six, Frozen comes up way more than it should. When it's up to me I go two very different ways depending on my mood. The Avett Brothers or vintage Hip Hop, like A Tribe Called Quest. But my 5-year old has been known to request Biggie.
Check out the Golf Ball Gallery on their website and via Instagram