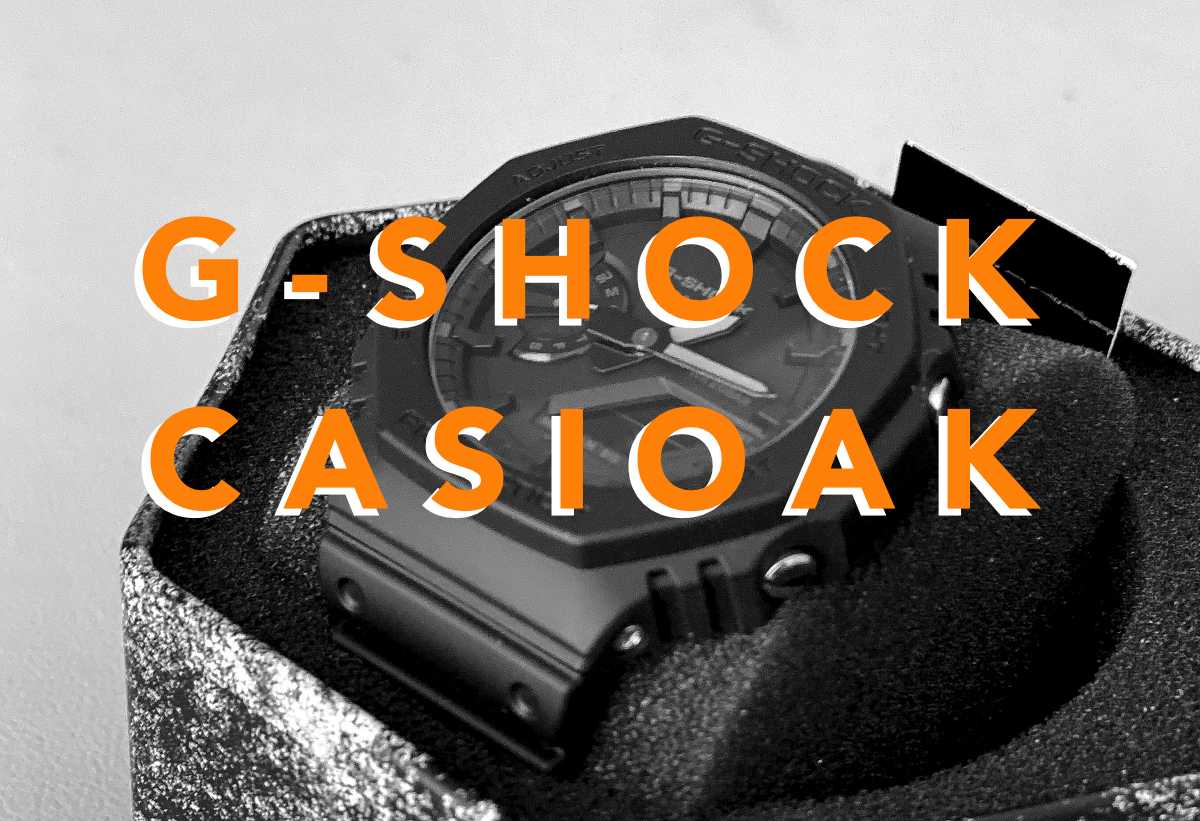 When I was a kid, the first watch that I ever bought for myself was a $29 Timex Ironman. I loved that watch so much…I actually think I still have it in a shoebox somewhere, and I'd bet that if I replaced the battery it would still work.  The reason I loved that watch was that it was so light and it just worked.  I eventually put it on a velcro strap from 'The Band', then one from Fat Eddy's (whatever happened to them??).
Since then my taste in watches has gotten a lot more expensive.  I've accumulated quite a collection of fine timepieces, but like to keep a couple of workhorses in the barn.
The first time I saw the G-Shock Casioak (specifically the GA-2100 1A1 blackout model), I really liked what I saw, but was skeptical,  My experience with G-Shocks is that they are big and cumbersome.  However, these were touted as a much lighter and easier-wearing watch.  For $99 I thought it was worth the plunge.
Well, they've been sold out for a year, and I'm not paying a 2-3x markup on Ebay.  I got notice a couple of weeks ago that these were back in stock, so pulled the trigger.
And I'm really glad I did.
Out of the box, I love the look.  Not too much to cover there that hasn't been said already, but I'm a sucker for a digital/analog combo.  Reminds me of an Ironman upgrade I treated myself to…  The all-black is a cool look and one that is pretty easy to dress up.  The watch wears very easily.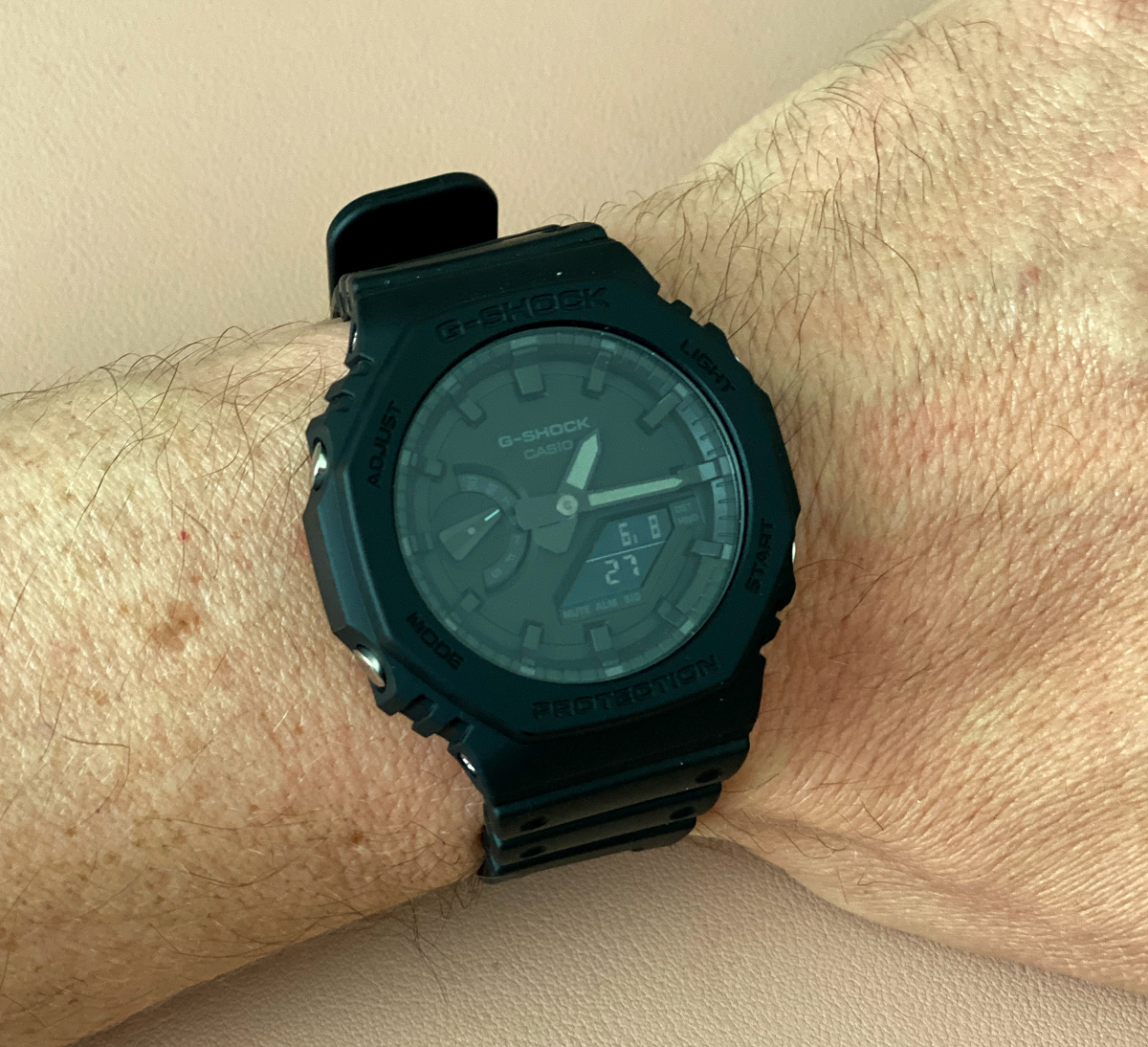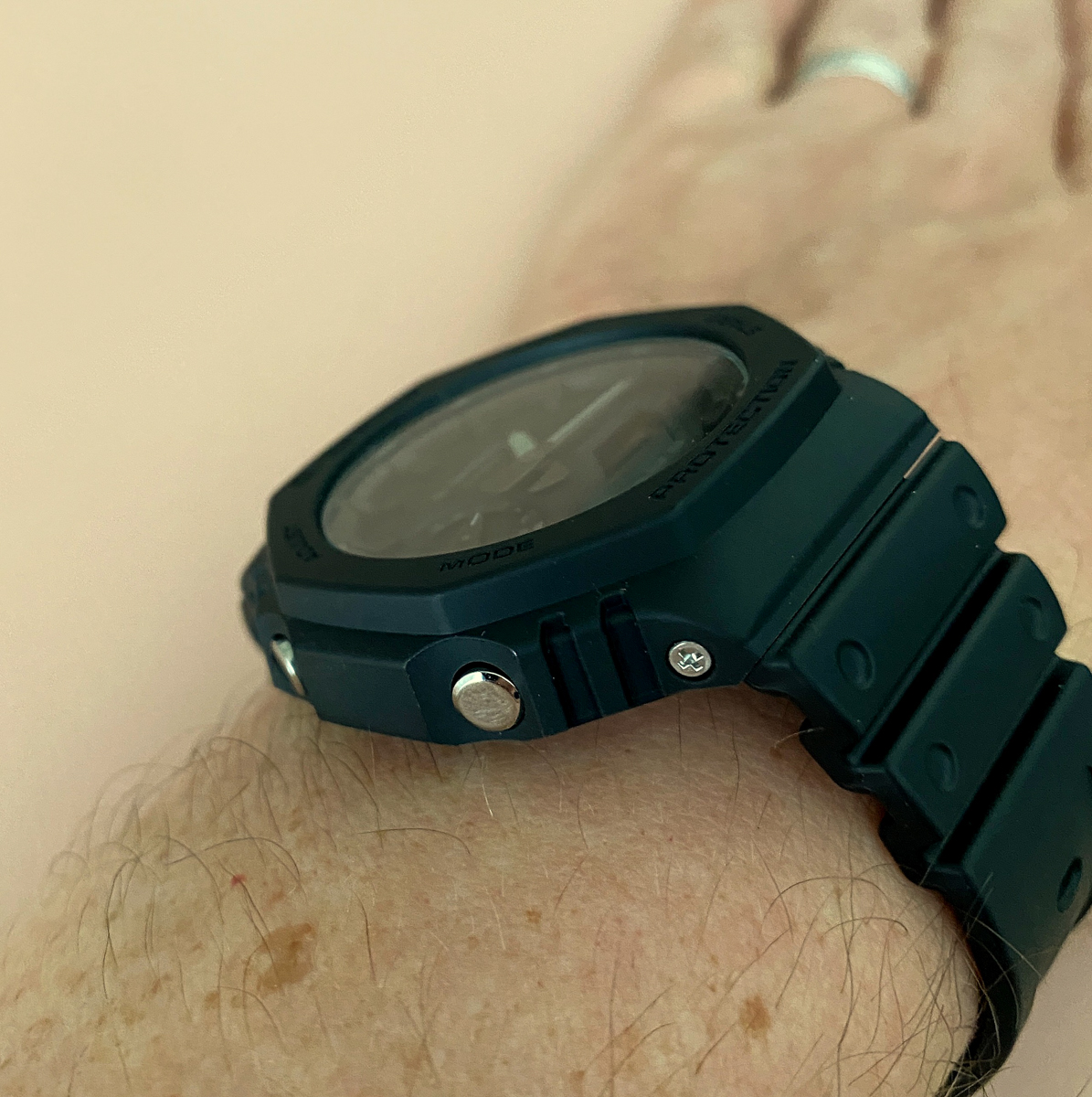 The watch is under 12mm thick, which is the thinnest offered in the G-Shock line.  It's nice in that it will fit under a dress shirt cuff.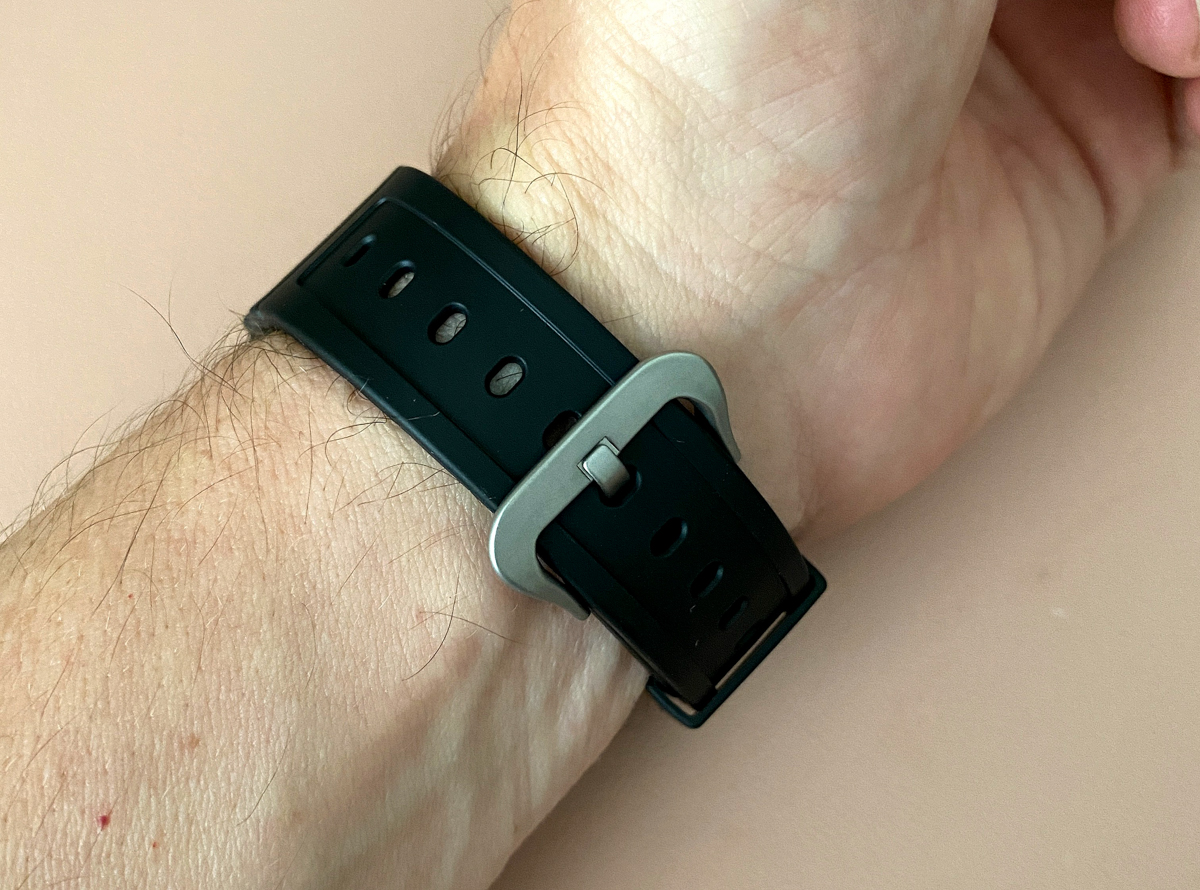 All in all, I am extremely happy with the watch.  I plan on putting it to work immediately – as a daily driver, a weekend warrior, while fishing, while shooting, and while hanging out.  The price is right for this utility player.