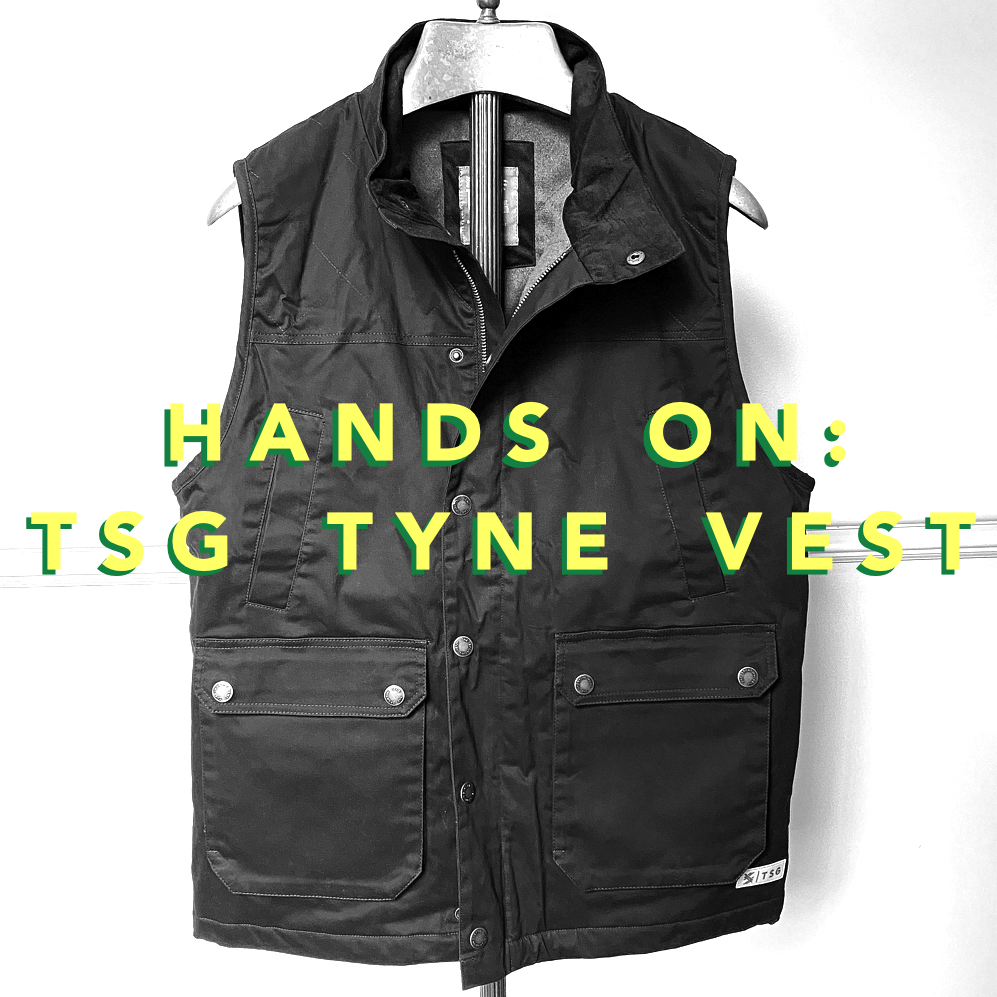 Marc and the rest of the TSG team have done a fantastic job of putting their innovative spin on normally mundane products.  Sure, it's one thing to stock a bunch of brands and sells, but it's a completely different ballgame when creating, building, and maintaining a brand of its own.
Largely they've done a great job.  Their pieces are meant to be worn, and the design is thoughtful.  The Oxbow camo is some of my favorite and is used tastefully throughout the line.
A recent addition is the Tyne Vest, a dry waxed option to add to your collection.  Available in Navy and Taupe (brown), it is probably the lightest waxed piece I've ever worn.  I opted for Navy, as I feel like this can be dressed up a little.
Some of the features I really like are the weight, the fleece-lined handwarmer pockets, and the double zippers (I don't buy anything that zips that doesn't have two zippers).  There are a lot of thoughtful designs that make this fun to wear: the quilted shoulder reinforcements and the large front patch pockets.  The interior is soft, with plenty of extra storage pockets for your phone and the like.
The fit is a touch larger than the normal TSG size run, so beware.  It's not that much of a difference (I wear a Medium in both the Tyne and their ReelDown vest), but you will notice a little more room in the Tyne.
Oh – and these are on sale right now…click here.
Here are some detailed shots: