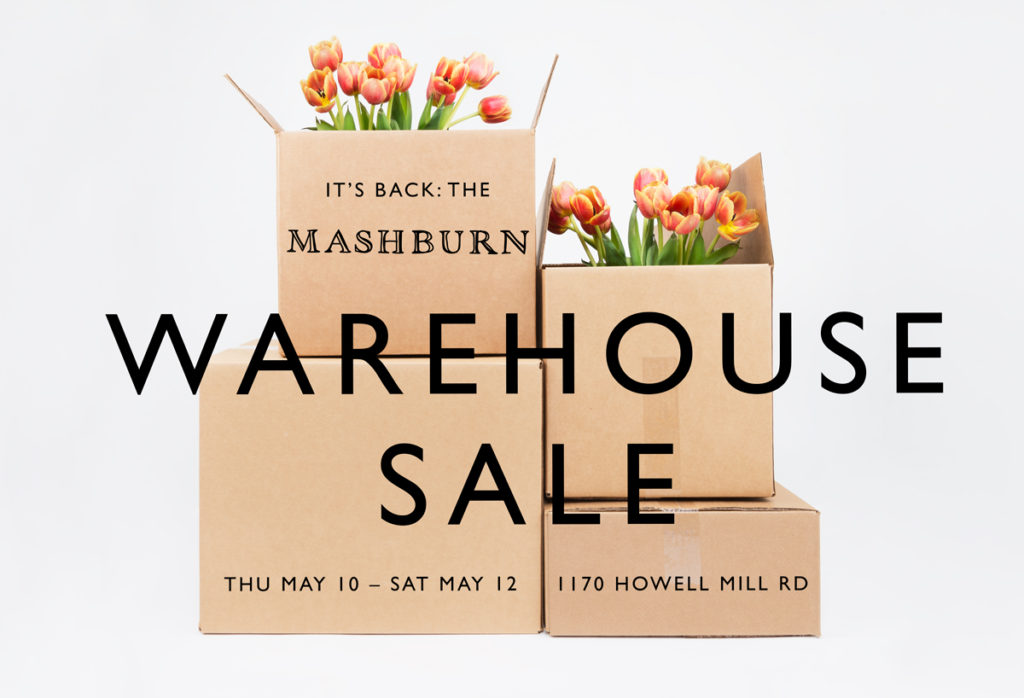 Team: Head's Up – the once-every-couple-of-years Mashburn Warehouse Sale is this week.  If you've been there before, you know…if not, it's worth the trip.  You'll find lots of older season stuff, returns, and goodies that never sold at a serious discount, in both the mens and ladies sections.
Details:
Thursday, May 10 & Friday, May 11
9:00AM – 6:00PM
Saturday, May 12
10:00AM – 3:00 PM
Westside Provisions District
1170 Howell Mill Road (**old J.Crew & Preserving Place shops)
Get there early…once it's gone, it's GONE.