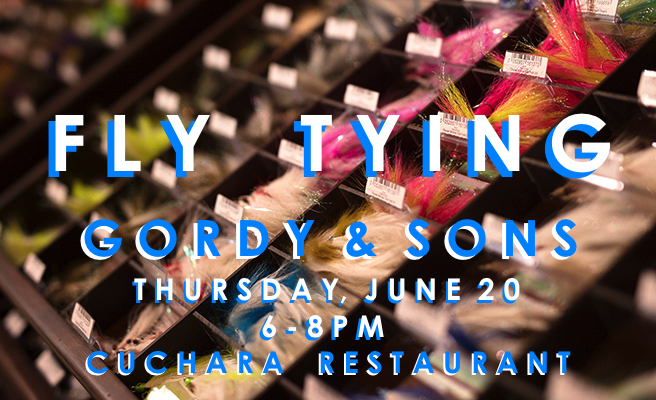 HOUSTON FOLKS: Join the Gordy & Sons team on their latest fly tying social. The gathering will happen at Cuchara Restaurant on Thursday June 20, from 6-8pm.
All you need to do is bring your own materials and vises and Gordy & Sons will have experts, like our very own Marcos Enriquez, on hand to show you the way in tying the best fresh and saltwater patterns.
Best part of this whole deal is that it's free to participate and includes a drink on arrival. Hope to see you there!
It's all in the details…
Where: Cuchara Restaurant, 214 Fairview St Suite #1, Houston, TX 77006
When: Thursday, June 20
Time: 6-8pm
For more information on this event contact Gordy & Sons at info@gordyandsons.com or 1 (713)-333-3474.