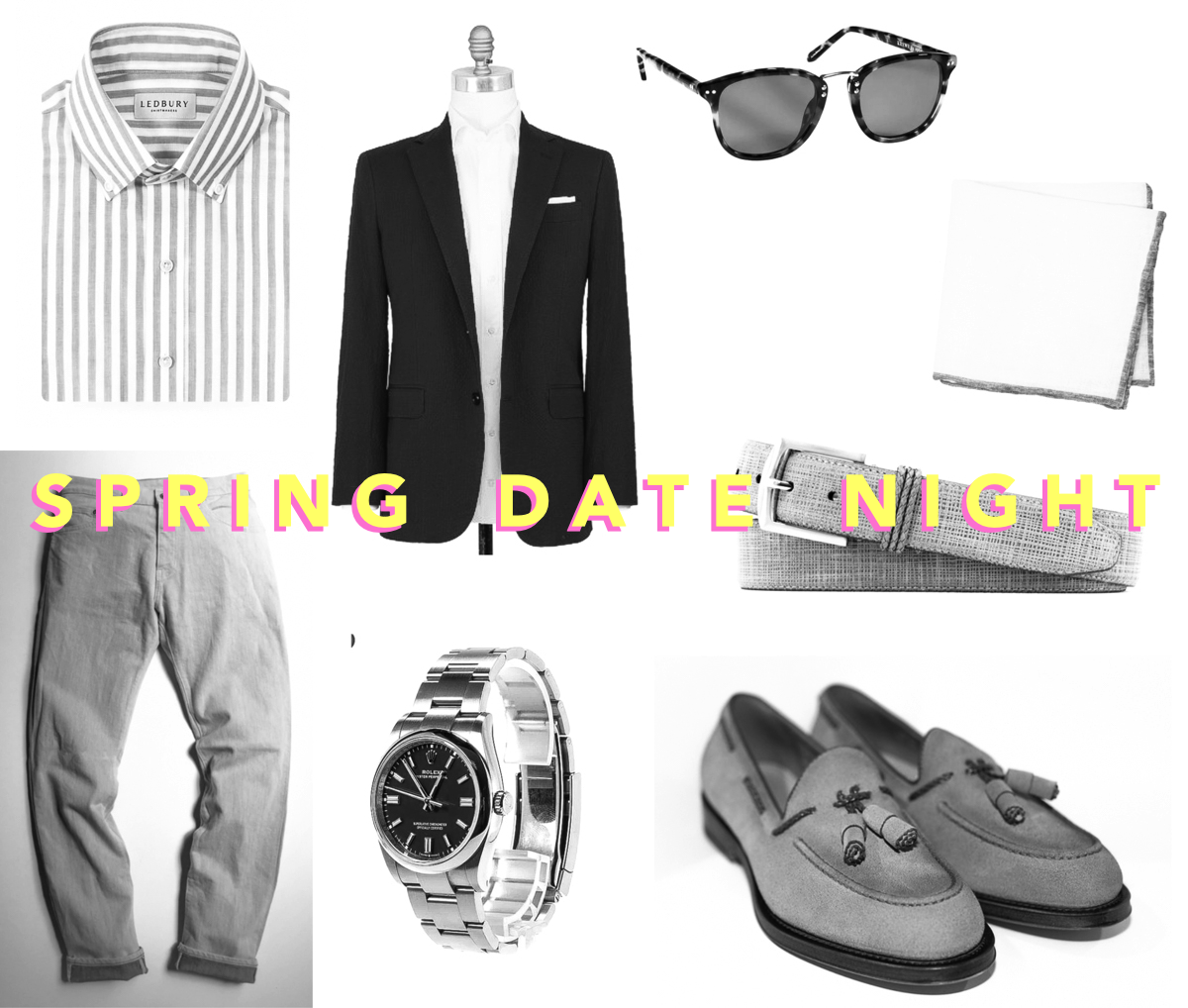 With Spring here in full force, those date night looks get a little more breezy.  While we don't have the crippling humidity just yet, we've got 90s in the forecast for this weekend.  Think about natural fibers, layering, and less-than-bold colors.  She's been looking forward to drinks on the patio for quite some time, so dress appropriately.
Here's what I like to sport for the date nights as we approach Memorial Day: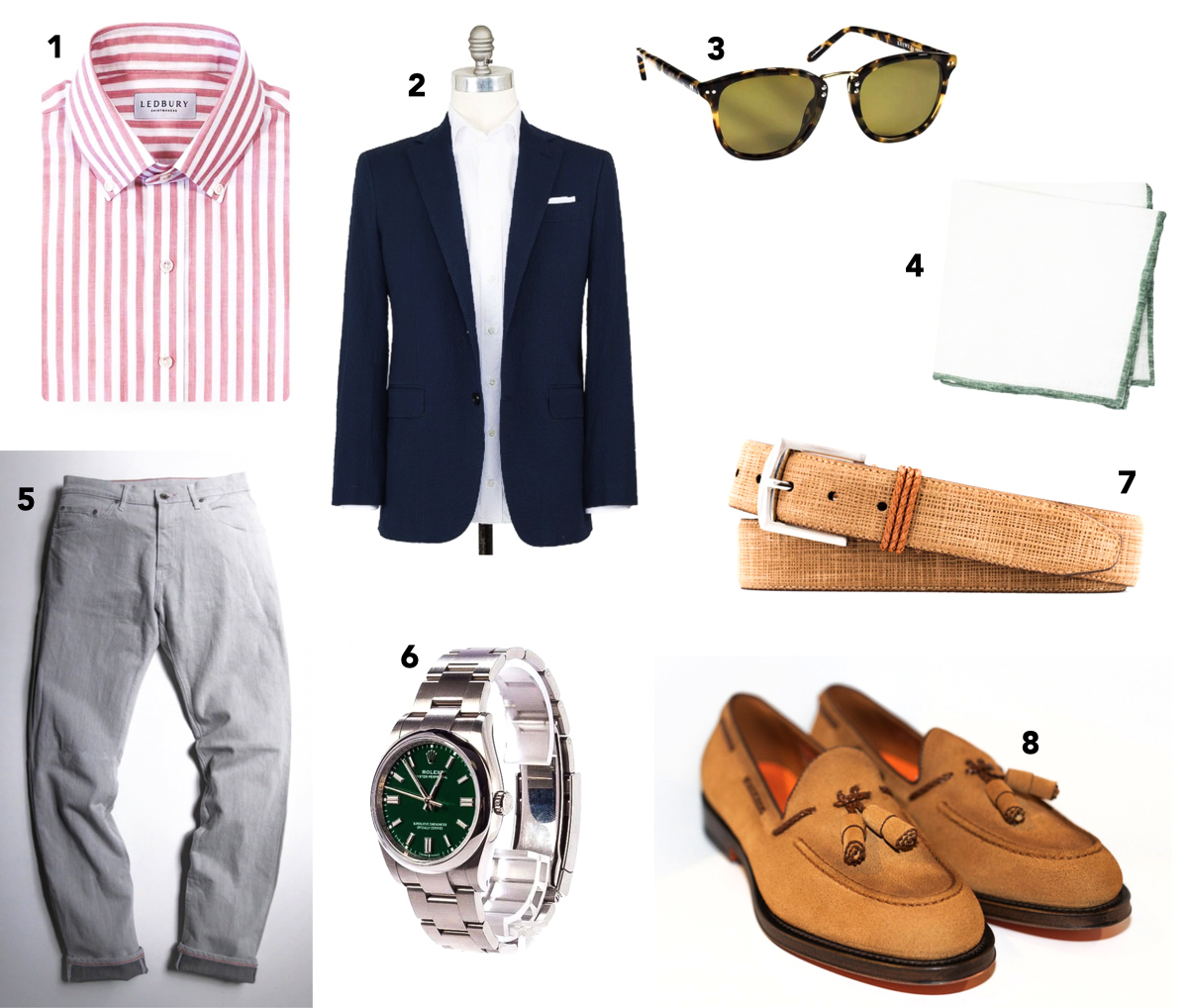 From top left:
1. Ledbury Heather Emerick Striped Shirt:  I am a big proponent of any cotton and linen blend shirt, especially an awning stripe.  It's a very Italian/Mr. Ripley look and wears better after an hour or so to get the stiffness out.  Ledbury crushed it with this one.
2. Sid Mashburn Navy Seersucker Jacket:  Solid seersucker.  I can't think of anything cooler.
3. Krewe Franklin Blonde Tortoise Sunglasses:  Leave your fishing glasses at home, guys.  Get something that is a little more dressy, and that doesn't require a set of Croakies.
4. Green Tipped Linen Pocket Square:  Just a simple fold.  Doesn't need to look like a blooming flower sticking out of your pocket.
5. Raleigh Denim 5-Pocket Pants:  A stone color, great cut – almost bespoke.  Get them hemmed to a no/very slight break and never wear socks.  Paired with #8 is an absolute killer look.
6. Rolex Oyster Perpetual Watch:  Bring out the big guns.
7. Martin Dingman Bermuda Braid Denim Nubuck Belt:  You'd be surprised how often you'll wear a lighter brown leather belt.  It's a very light look, and pairs well with any suede (except chocolate) and medium brown loafers.  Texture is a plus.
8. Santoni Suede Tassel Loafers:  I've owned a couple variations of these suede tassel loafers, and they are becoming my go-to.  Miller Brothers carries them and they have a hard time keeping them in stock for good reason…
What did I miss?