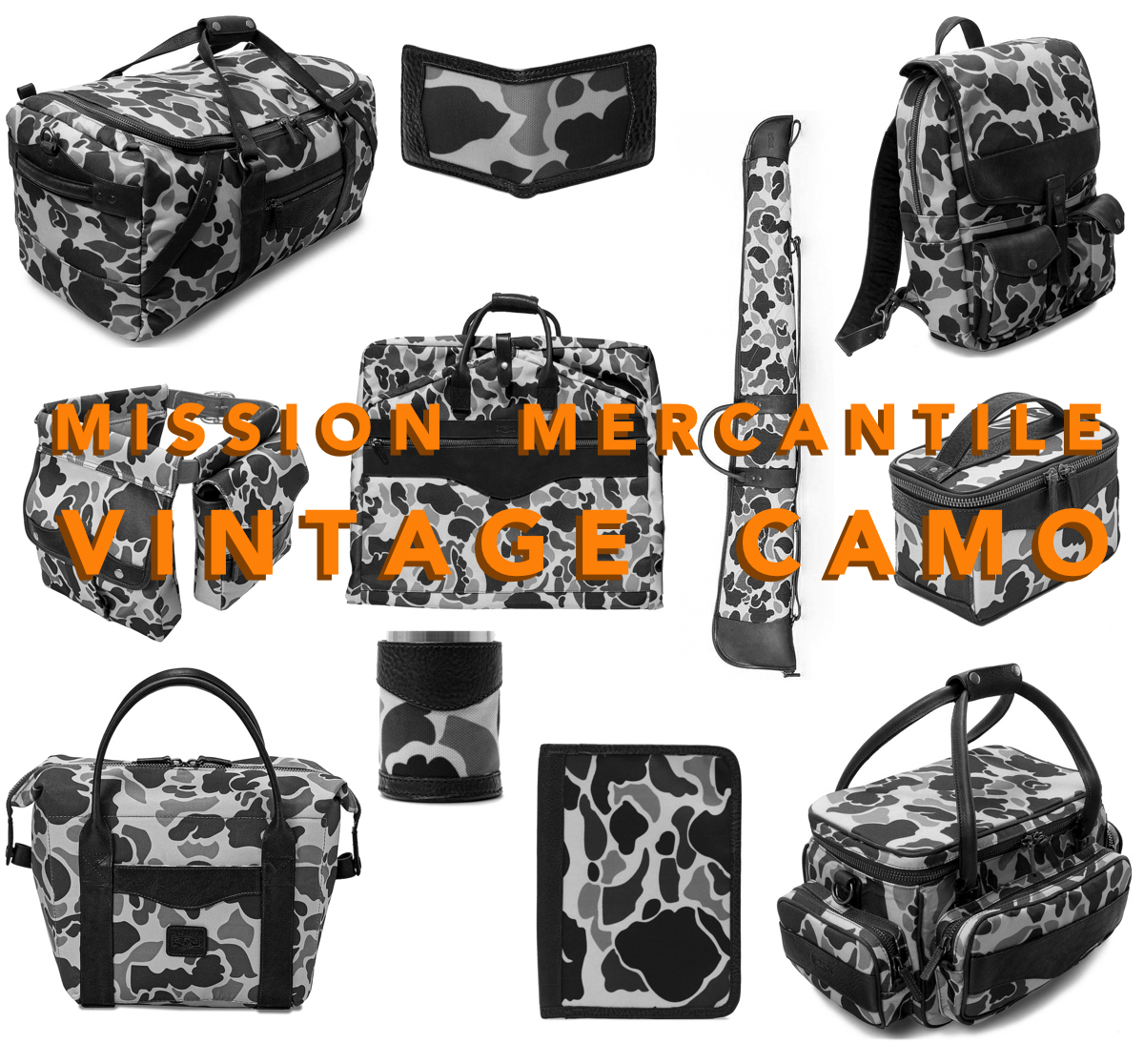 In time for Fall, our dear friends at Mission Mercantile just dropped a BOMB: a full collection of their White Wing waxed canvas options in vintage camo.  They've been teasing the camo colorway for the last couple of years, and I'm so happy to finally see all the vintage camo goodness – just in time for gun season.
I'll continue to preach the good work on Mission Mercantile bags – they are the best value proposition on the market.  I've been using their duffles, gun cases, guide bags, and accessories for years, and they have held up as well as any brand in their vertical, and the price points are very digestible.  And not to mention that they are some seriously great people.
Here is a rundown of the majority of the offerings: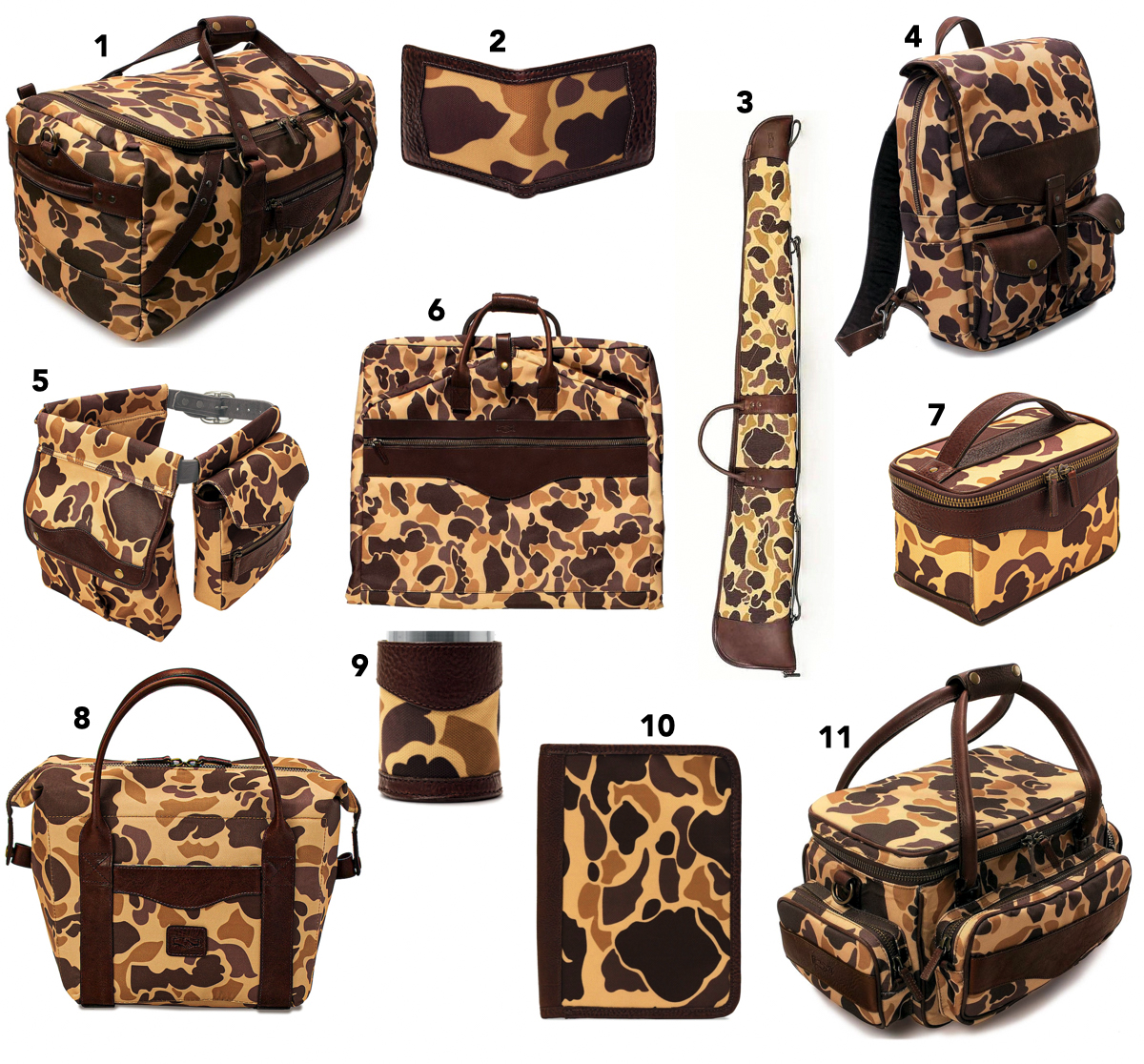 1. Large Duffle: they also have a medium.  The Large is good for a couple on a long weekend trip, paired with #6.
2. Wallet: A nice, lightweight option
3. Shotgun Case: You'd better order one of these quickly…they typically sell out.
4. Canvas Backpack: Your new work friend.  Or travel companion.
5. Hunting Game Bag Set: Good for those chasing birds out in the field.
6. Garment Bag: The most underrated piece of luggage.  Ever.
7. Shell Bag: Not only good for holding a couple of boxes of shells, but also a good lunch box.
8. Canvas Cooler:  The perfect size for a morning on the boat or to a kid's soccer game at the park.
9. Leather Can Koozie: This one is a keeper.
10. Journal Cover:  For us note takers and list makers.
11. Guide Bag: I've been using the brown version of this for about three or four seasons, and can't say enough great things about it.  However, it may be replaced with this camo version WAY before it needs to be…
Which do you like?