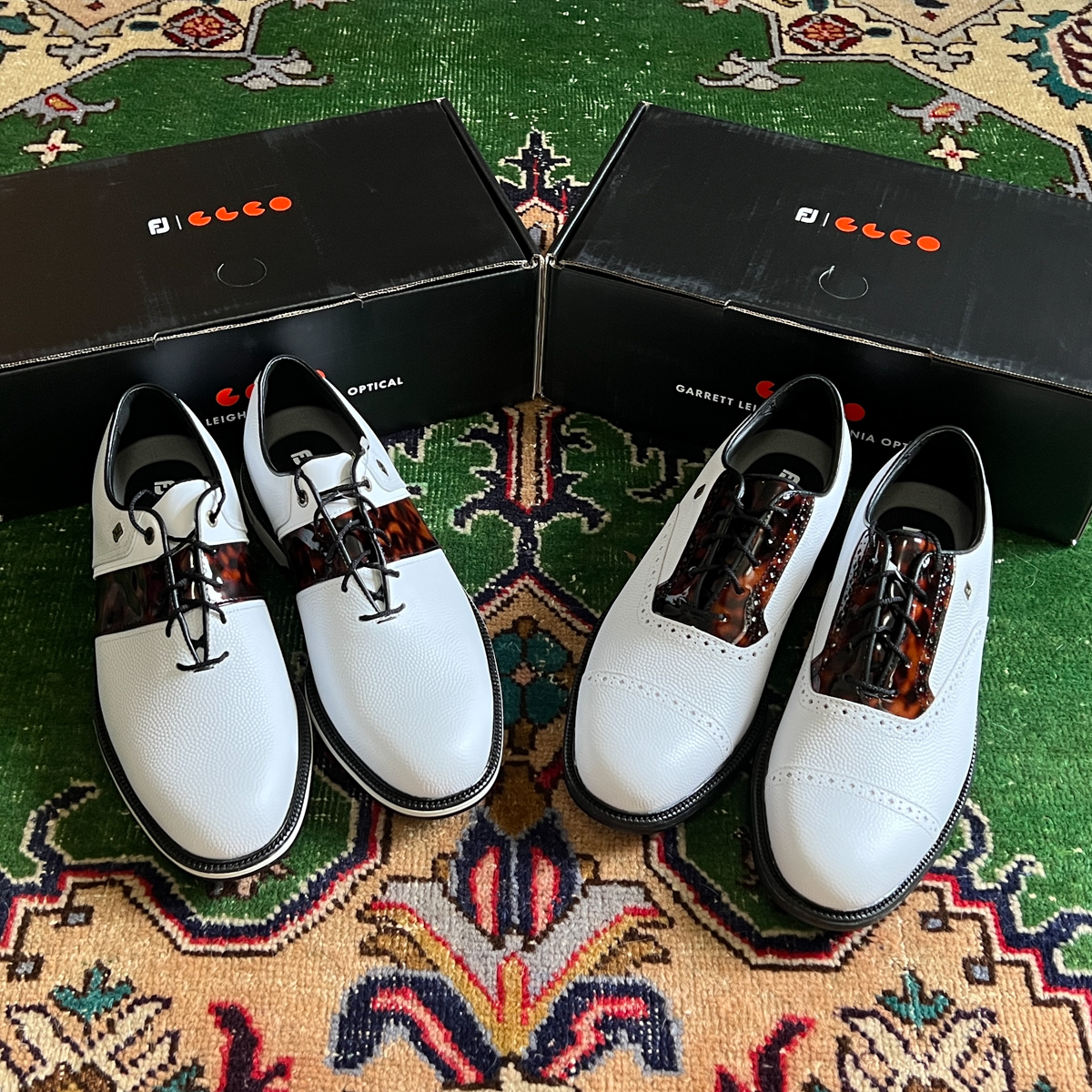 I'm extremely picky with my golf shoes.  I grew up wearing Footjoy DryJoys (the OGs) and more recently the Classics.  I have tried quite a few pairs of the molded soft spikes, but don't find that they provide the support or durability as a go-to on course shoes.  My most recent purchase was a pair of the all-white Footjoy Premier Packards.  I absolutely love them and have essentially worn them for almost every round I've played since I got them last Summer.  They are extremely comfortable, water-resistant, and clean up very nicely.
I've got to hand it to Footjoy.  Over the last year, they have made some seriously cool strides.  While they are embracing the tech look, they are staying true to their roots with more traditional leather golf shoe options.  Their Premier series is a great example.  It's what I see most often when I'm playing at our place and at other nice clubs.
In addition, Footjoy has done some fantastic collaborations that are both stylish and functional.  They did one with Harris Tweed during The Open, and another with Jon Buscemi during The Players.  Both were very well received and didn't stray too far from the traditional look of Footjoy's main thread.
However, the collaboration that really got me going was the most recent release around The Masters with Garrett Leight.  GL is an LA-based manufacturer of high-end sunglasses, so naturally, they outfitted the Premier series with tortoise detailing.  And wow – they look fantastic.  I couldn't resist – I pulled the trigger on both the Packard and the Tarlow.
I can't wait to put these bad boys to use: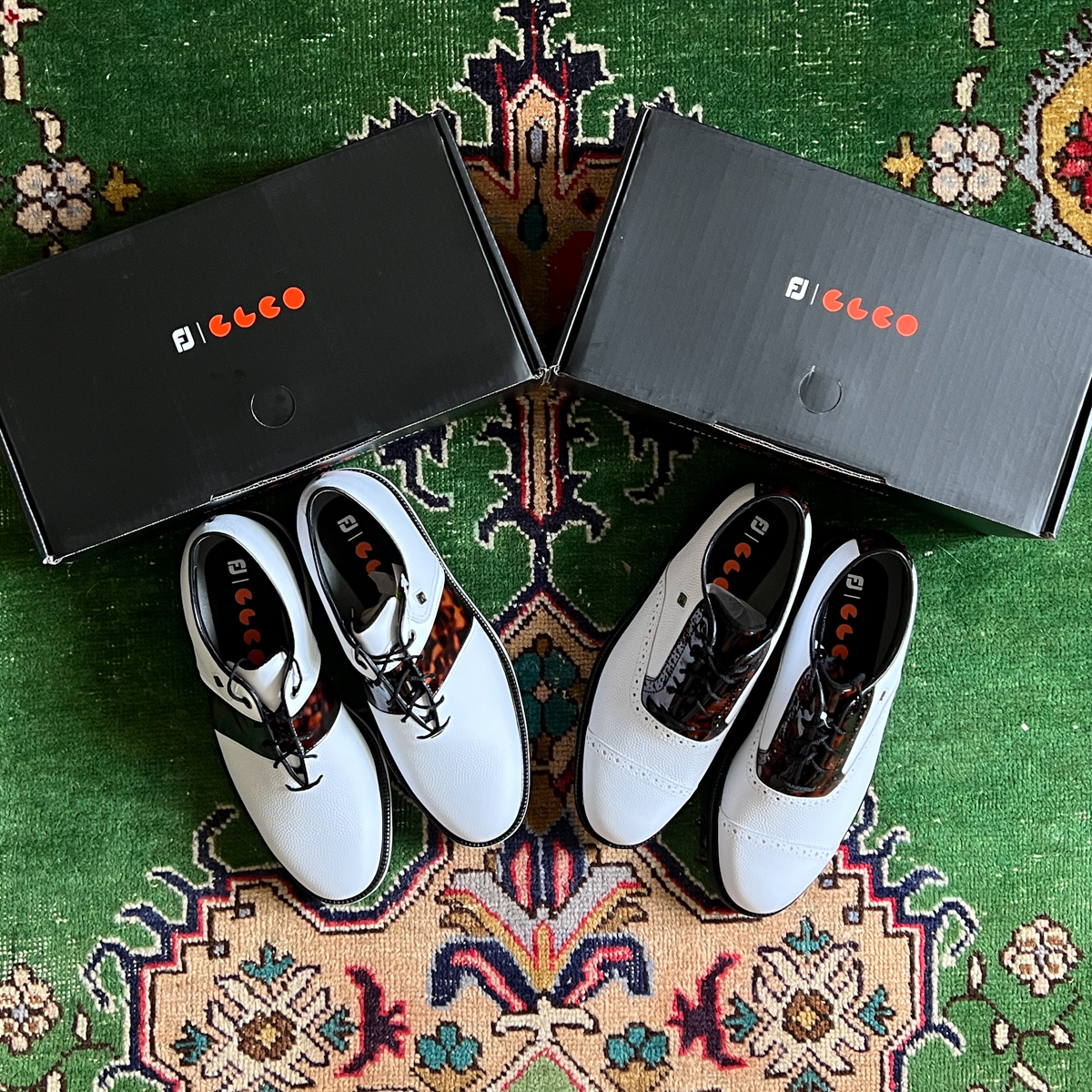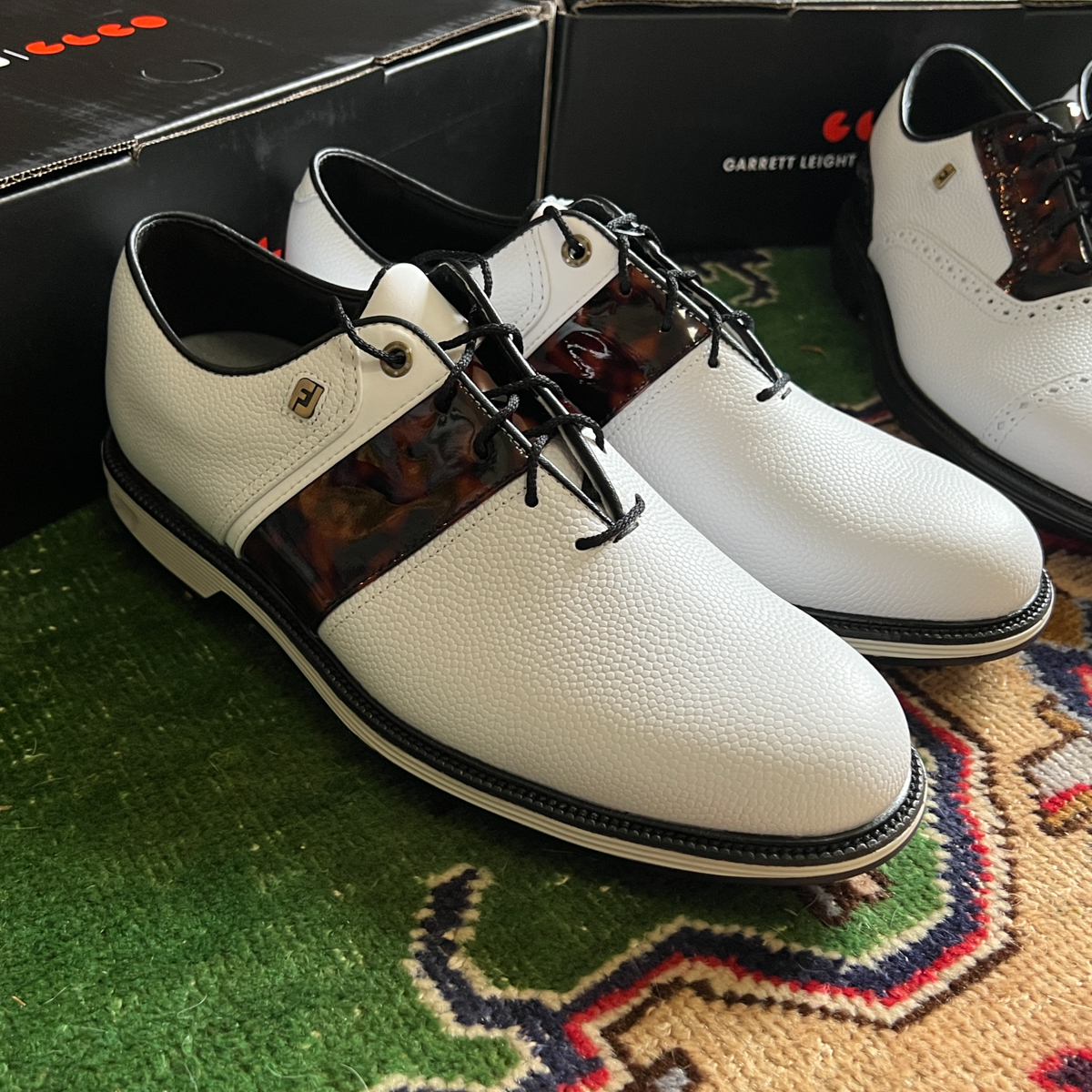 You dig?