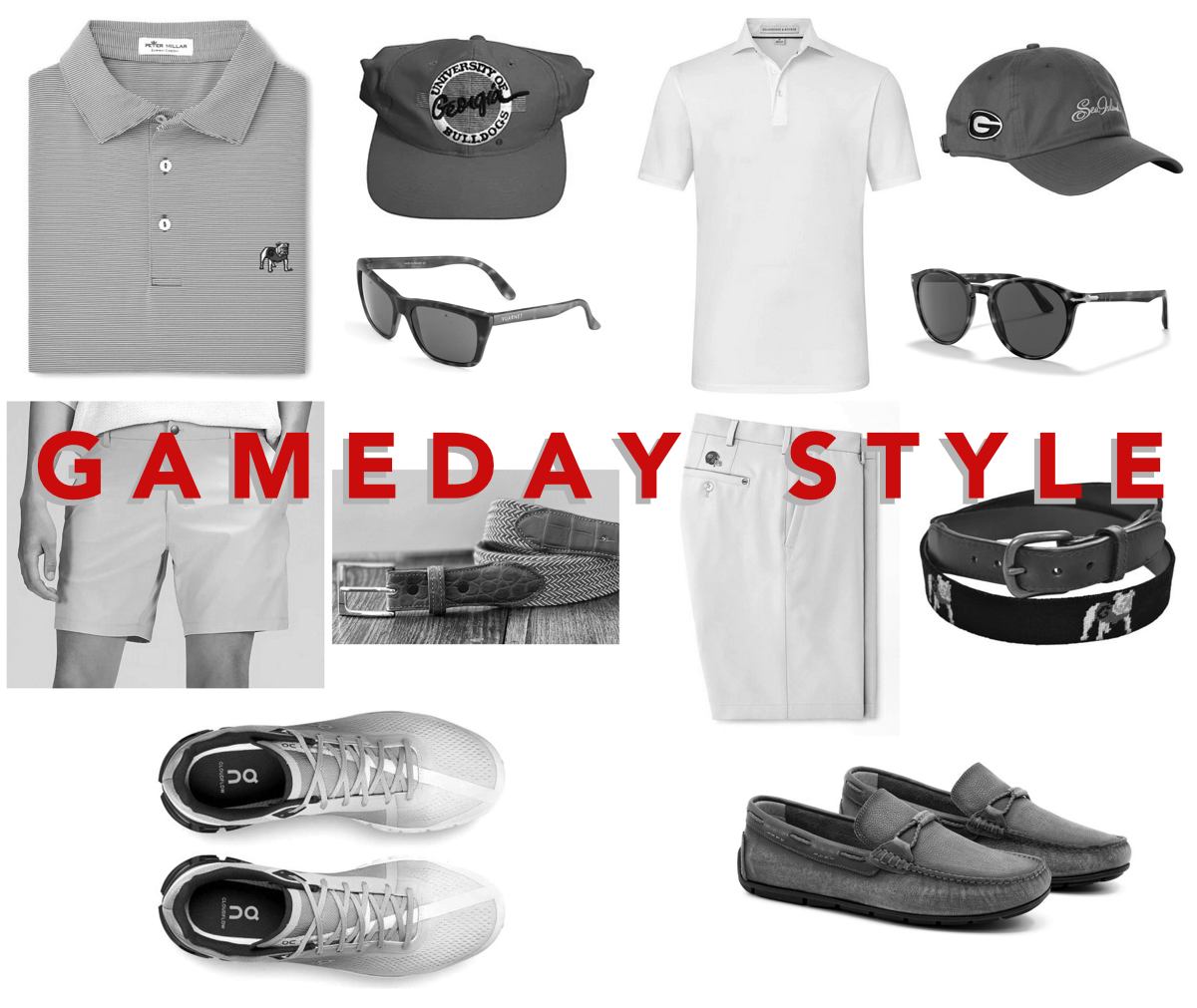 There are a few things to consider as we think about the kickoff game vs. Clemson in Charlotte.  First off, this is arguably the biggest opener since '13 when then #5 UGA opened against at #8 Clemson.  Second, it's in Charlotte, where there are a lot more hotel options vs. the farms around Clemson.  Lastly, it's going to be hot.  The surface of the Sun hot.
The look for the game will be pretty easy.  Like getting ready for a round of golf.  The best play here is to dress for comfort.  It's going to be a million degrees outside, so that and the nerves will put your Right Guard to the test.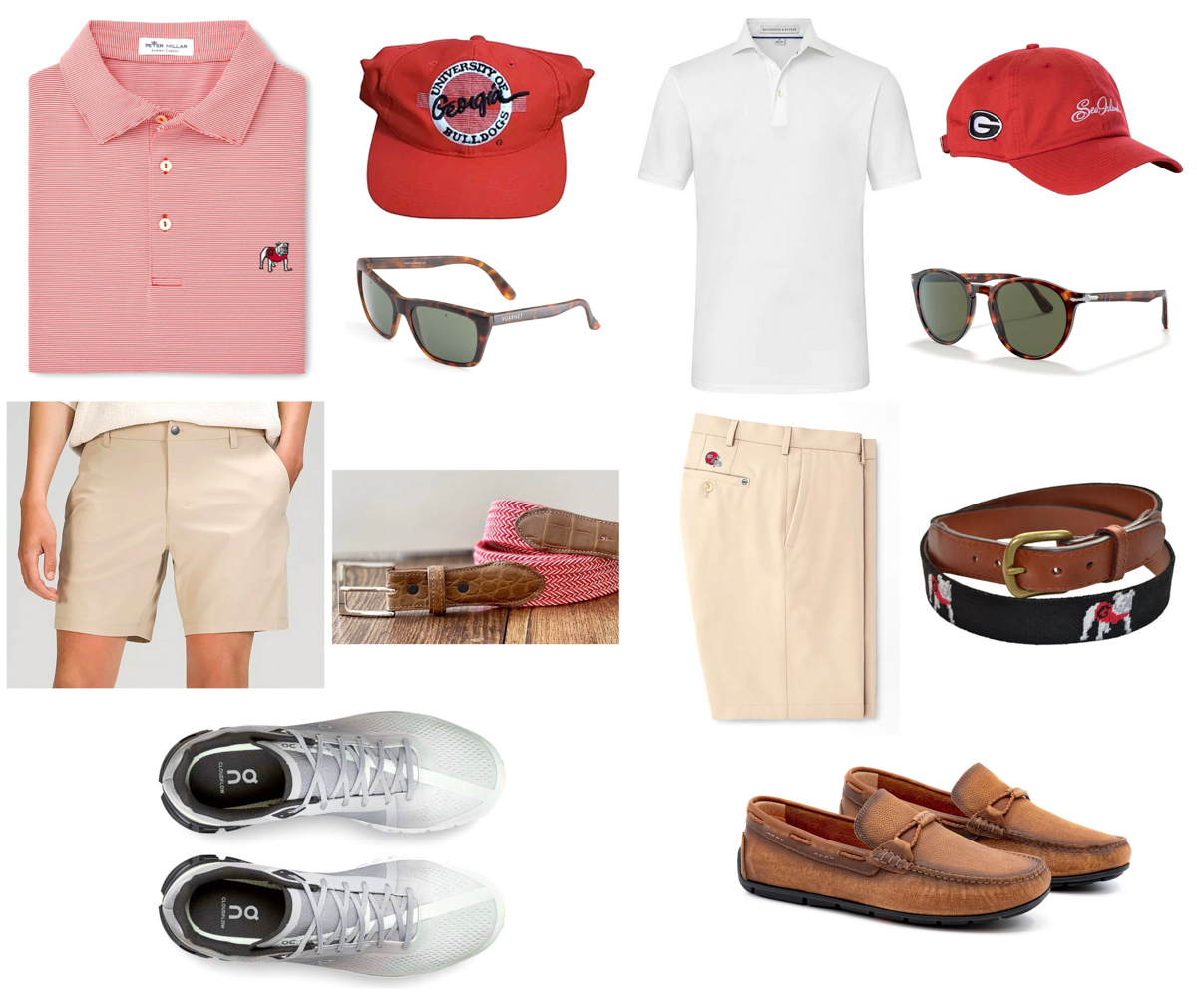 Start with a nice polo.  Millar has good options which relatively light on the logos.  If you must, go with a standing bulldog or something vintage.  Your club logo is fine.  Remember – you can always wear a white polo.  In fact, that's a power move.
Pair that polo with a good pair of shorts.  Something you'd wear on the course.  The Commission shorts from Lululemon are top shelf, as are the performance shorts from Peter Millar.  With or without the UGA tag…your call.
Flex a little with the belt, show off that new Smathers Needlepoint or the new Blair's Belt alligator flex.
For footwear, it all depends on how much walking you have coming up.  For those of you planning on racking up the steps, some sort of athletic shoes are good.  My guess is that roughly 140% of males will be wearing On Clouds.  Otherwise, a great pair of driving loafers or bit loafers are perfect if you are Ubering straight from the hotel bar or sitting in a suite.
Bring a hat, but avoid an ostentatious UGA logo, unless it's a 20+ year-old lid.
Even though kickoff is at 7:30, bring a pair of sunglasses, if only for the tailgating.  Don't think too hard on this, but avoid straps and no 'funny' glasses.  Don't be too attached, especially when you lose them celebrating a huge win during the post-game downtown jaunt.
Good gameday attire looks like it's part of your wardrobe, not a costume.
***I've been asked to contribute to the greatest UGA Football newsletter in all the land: Poor Man's Game Notes.  Head on over to see the rest***