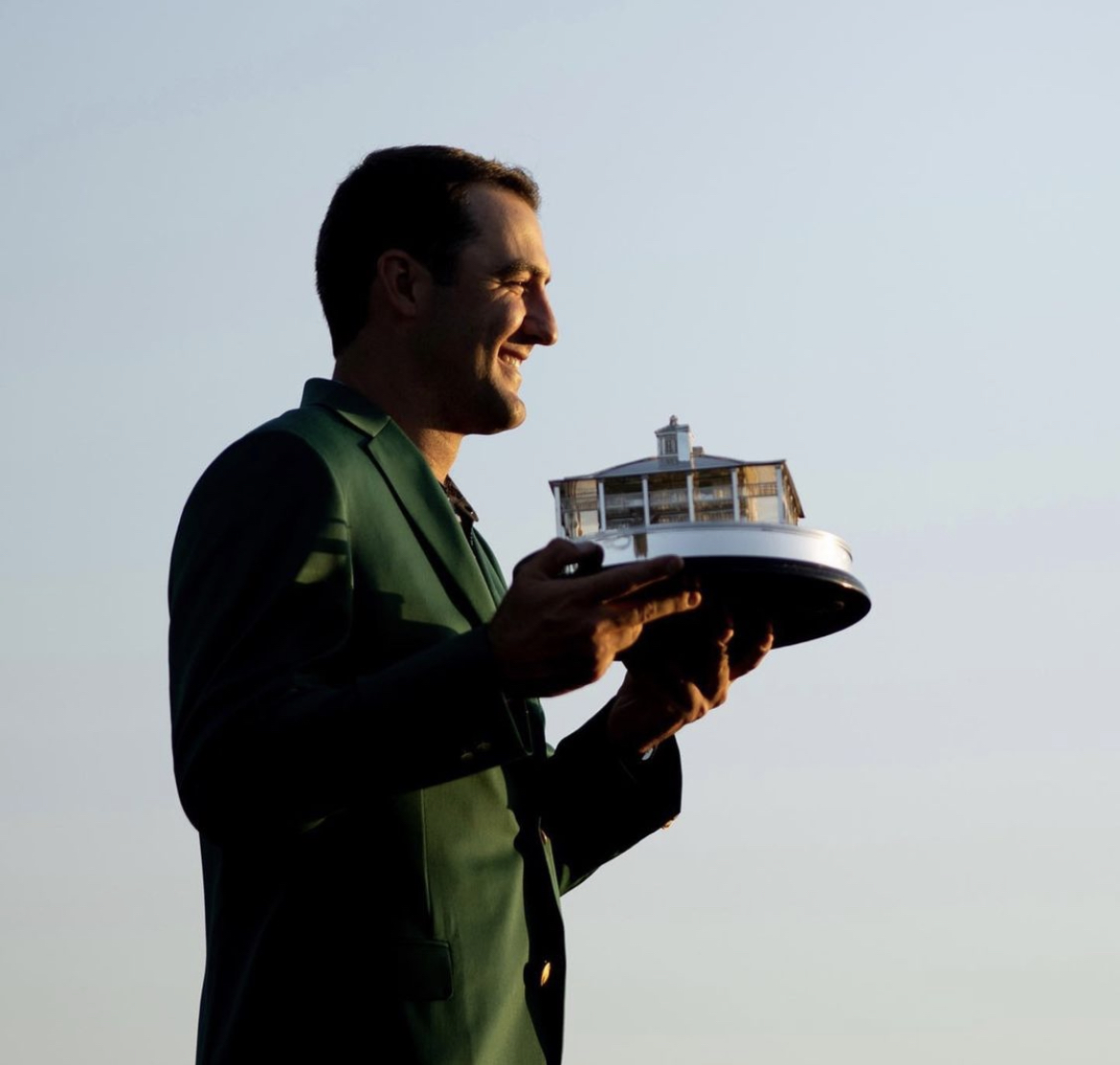 Scheffler is a great Masters champion.  He earned it.  He essentially held the lead for the vast majority of the tournament and didn't do anything to put that lead at risk.  He played relatively conservative golf, playing to his strengths.  It's probably the best wedge play I've ever seen.
I am impressed by how grounded and composed Scheffler seems to be.  The only emotion we saw from him all week was during his acceptance speech when he started talking about his faith and his family.  Very impressive young man.
I feel bad for Cam Smith.  He seemed poised to strike on Sunday – until Scheffler chipped in on 3.  He couldn't get anything going after that.
Rory's Sunday round was one of the best ever.  Remember – he lost the 2012 Masters by blowing up on Sunday afternoon back nine.  He shot 32-32 on Sunday, so I'd assume the curse is broken.  He'll take that momentum into future majors.
Justin Thomas' weekend looks were the best – by a mile.  Saturday's pink cashmere sweater/green pants look and Sunday's Palmer-esque Navy polo and yellow pants look were out of this world.
 Not impressed with the Masters merchandise this year.  A lot of what I saw felt very Dick's Sporting Goods, not keeping with the prestige of Augusta National.  A lot of trendy skateboarder hats and printed polos.  Hopefully they hear the feedback and return to the more traditional look(s).  Or at least keep that as a part of the merch tents.
The week-long Masters coverage is bad for my health.  It's all I watched, followed by the Braves games.  I have no idea what's going on in the world.  Golf Channel's 'Live at the Masters' is engaging, and the pre-CBS coverage on ESPN+ coverage of 'featured groups' is good enough – especially since they followed around Tiger on Saturday and Sunday.  I've got to imagine they CRUSHED subscription numbers this weekend.
Tiger Woods.  Simply amazing.  We are witnessing full Tiger 2.0.  At this point, I think he's shed all the issues with his past transgressions.  I found myself pulling for him on every shot.  Wincing when he was limping up and down the fairway, and trying to line up putts.  I really hope he embraces the impact he has on the game, the younger players, and the fans.  He shot 78-78 over the weekend, and he was smiling, gracious, and upbeat.   Good for him.
What did you think?