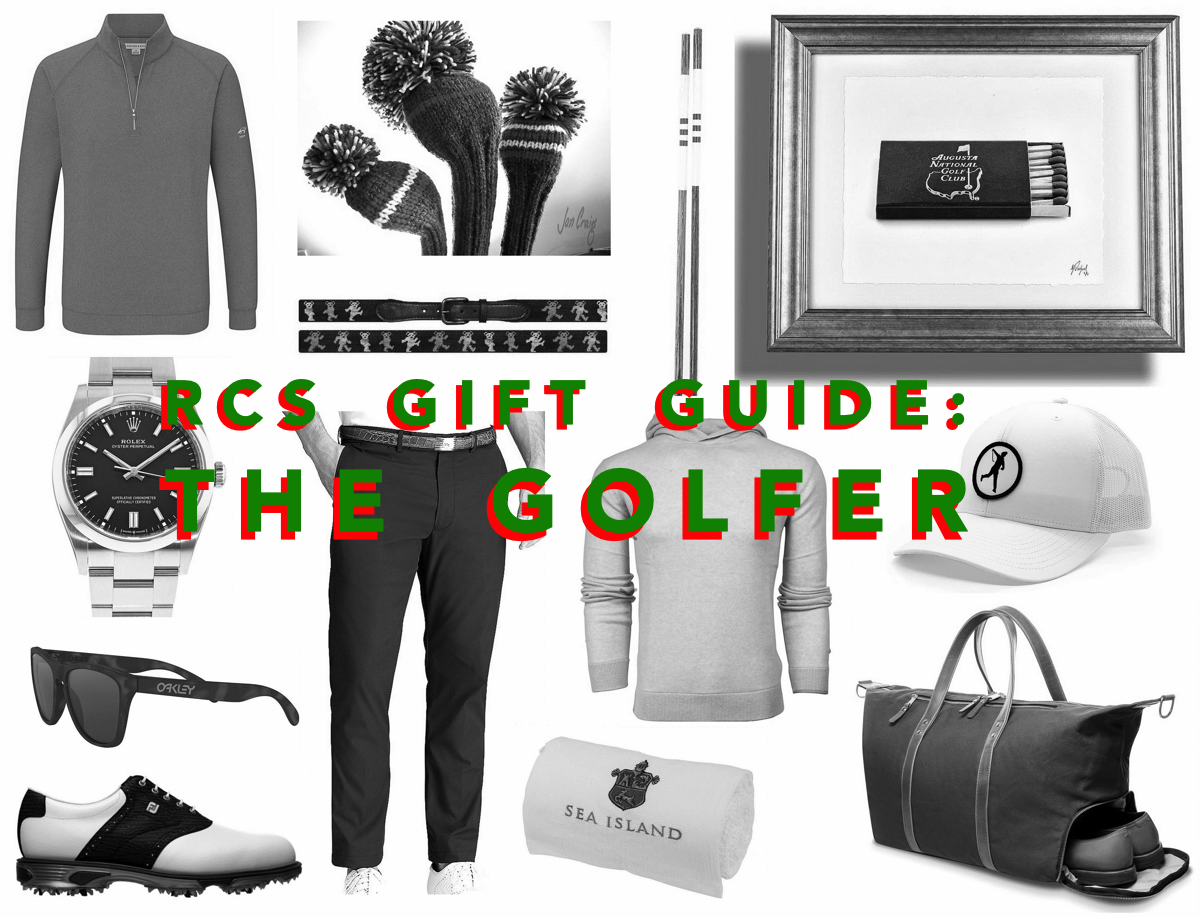 I hope everyone enjoyed The Masters as much as we did.  Really feel bad for Bryson.  He should room with Patrick Reed.  Considering almost all of you were glued to the Masters coverage all weekend, let's get do our gift guide for the golfer.
This year we aren't focusing on equipment, but instead on upgrades for your on-course and off-course golf obsession.  Lots of custom options, which we all like, but also add a personal touch.  If you've got a guy who likes to chase around the little white ball, here are some options for you: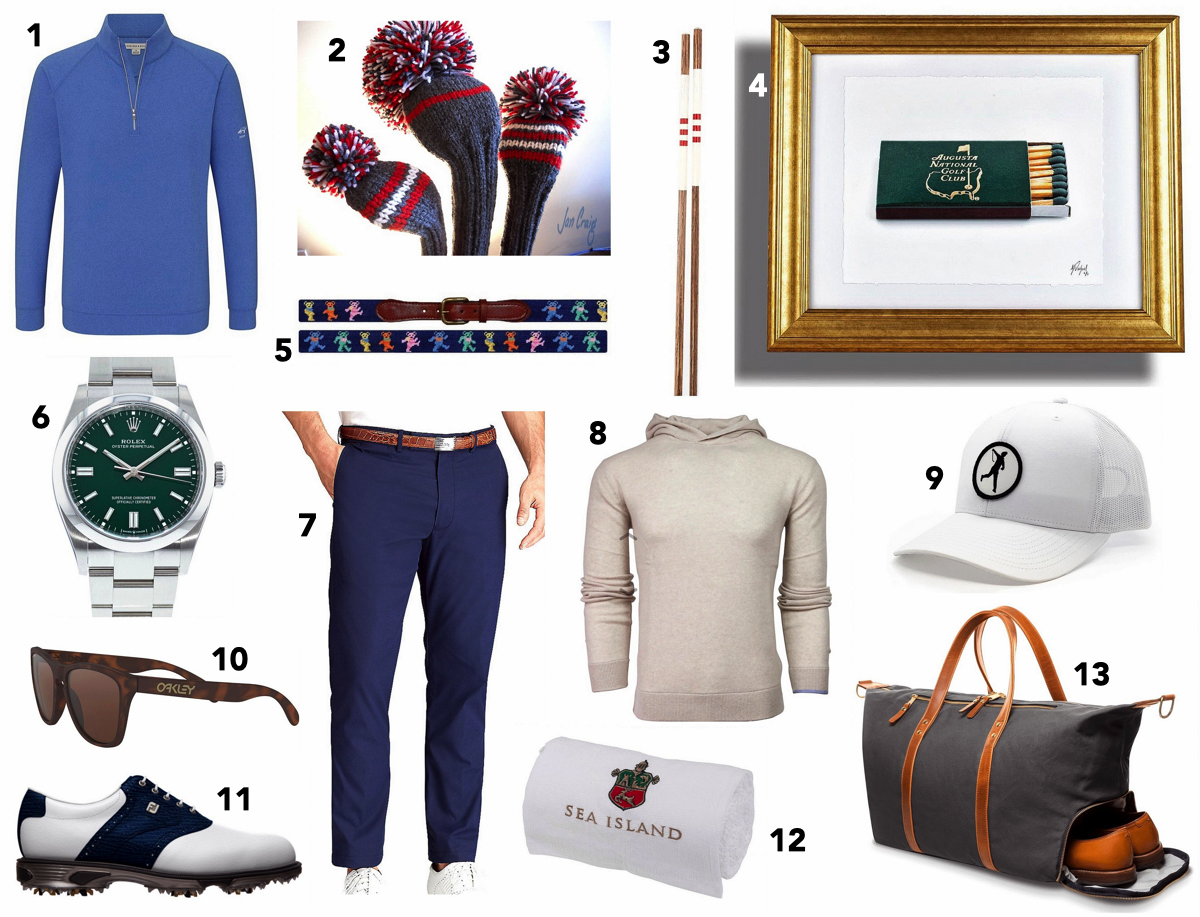 From Top Left:
1. (Of Course) the Holderness & Bourne X RCS Member Logo Quarter-Zip:  Frankly, the best quarter-zip ever made, or ever will be made.  It should take 4-5 strokes off your score, help you lose 15 pounds, and pick winning stocks.
2. Custom Jan Craig Headcovers:  A very cool, updated NOS look.  Pick a cool color combo from your alma mater, your home club, or the monochrome look.  Made in the USA.
3. Bubba Whips Alignment Sticks:  I was skeptical at first, but am completely sold.  And so is Mrs. RCS.  We both use these on the range before heading out, and the results are tangible.
4. Good Boy Originals Golf Print:  Good Boy Originals is absolutely outstanding.  Their catalog is something to behold…how great would this look in your office?
5. Smathers & Branson Dancing Bears Belt:  Show 'em what's happening on Shakedown Street.
6. Rolex Oyster Perpetual Watch:  The green face on this Rolex is something to behold, and pretty rare.  This would look outstanding on a golfer's wrist.  Greens in regulations are a good thing.
7. RLX Tailored Stretch Twill Pants:  RLX has been making serious strides over the last couple years.  It's hard to argue that JT isn't the best-dressed guy on tour…these pants actually look like professional pants, which every golfer should have at the ready.
8. Greyson Koko Wool/Cashmere Hoodie:  I've never played in a hoodie, but I'm not completely opposed to it.  Especially if there's cashmere involved…
9. LFG Golf Quintessential Dusty Hat:  More to come on these guys…but it's a logo that we can all relate to.
10. Oakley Frogskin Sunglasses:  Retro style with updated lens technology.  They are lightweight, they fit, and the price point is very attractive to the potential punishment these could take on the course.  I'm all in.
11. Foojoy Dryjoy Custom Golf Shoes:  I've looked at so many different golf shoes and unless you are having Classics re-upped by my man Bill, these are my go-to's.  They have a classic look, they are extremely comfortable, they keep your feet dry, and they can be cleaned up after every round.  If it ain't broke…
12. Sea Island Caddie Towel:  A great addition to any golfer's bag.  Remember to wash with bleach so that logo gets a little patina…
13. Hudson Sutler Duffle Bag:  A great upgrade for the guy who gets to steal a round during the week.  Akin to the labor and delivery 'go bag', keep it stocked with shoes and your golf outfit, and leave it in your trunk.  You never know when the call may come…
What am I missing?