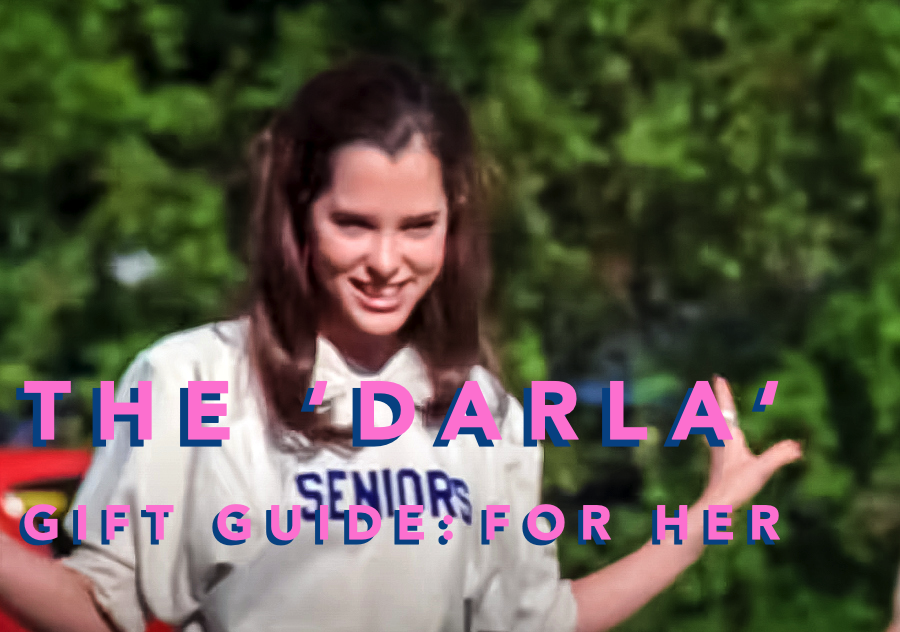 "You love us.  Smile.  You love us."
We are happy to announce that Mrs. RCS has imparted her wisdom for all of us guys who have NO idea what to get our better halves.  In the theme of the coolest girl in 'Dazed & Confused', Darla knows what's up.
Get moving guys, guaranteed Christmas delivery window is quickly closing…here we go: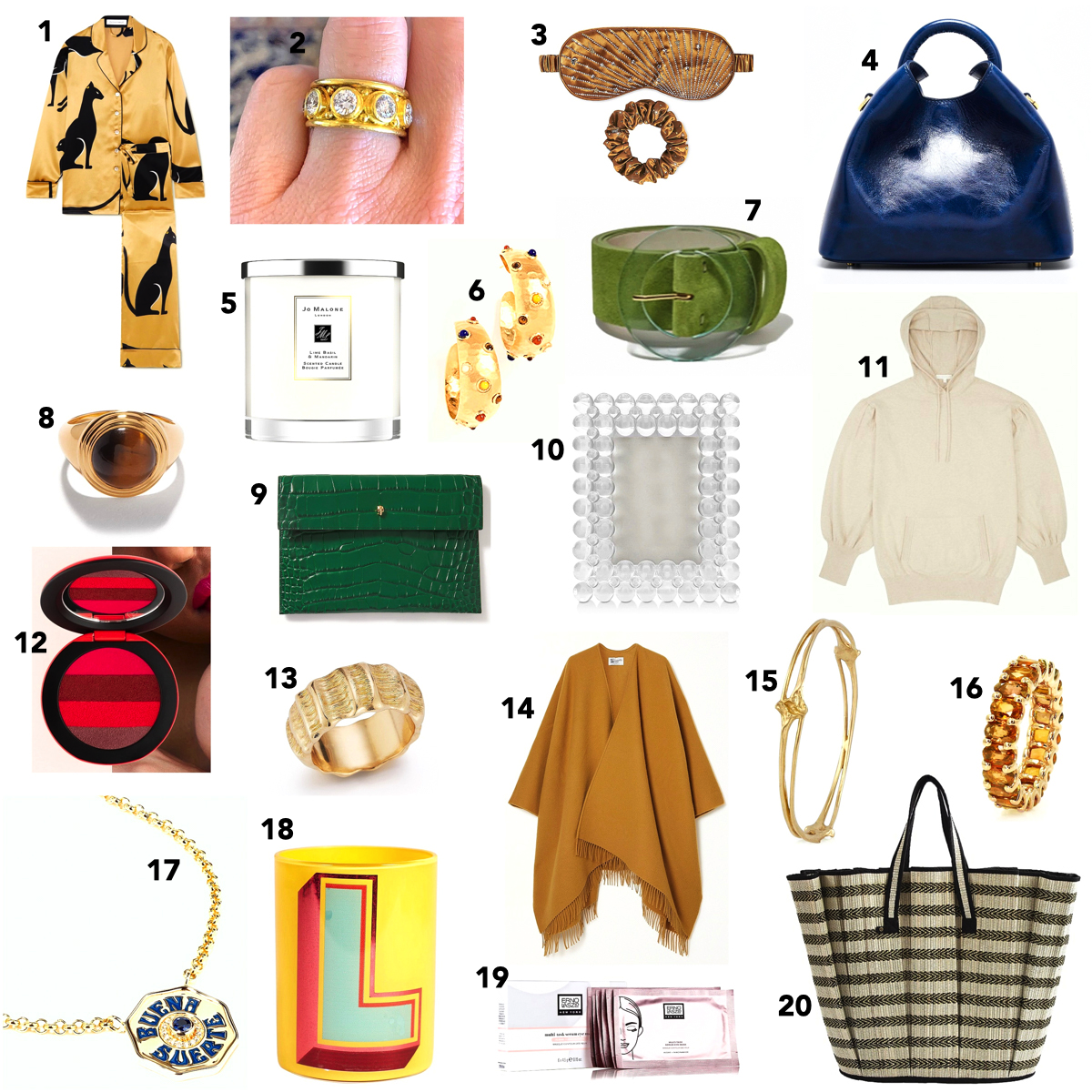 From top left:
1. Lila Printed Silk Satin Pajama Set: Olivia Von Halle can do no wrong! Snag her a beautiful silk mini robe or the ultimate lux cashmere tracksuit.
2. Dear Southern Lady Cinderella Fit Band: This had better be tucked into my stocking, Mr. RCS.
3. Disco Fever Sleep Set: The Breakfast at Tiffany's vibe of this set is super chic. Great stocking stuffers, or gifts for family members.
4. Baozi Bicolor Bucket Tote Bag: This was a gift to me earlier this Fall, and the brand has a cult following of those gals in the know for a reason. The one with white with black handles is next on my list.
5. Jo Malone Basil and Mandarin Luxury Candle: Yes, this is the big version of everyone's favorite candle.
6. Gas Bijoux Leontia Earrings: Pick a piece, any piece!
7. Lizzie Fortunato Louise Belt: Ladies love belts too, and this one makes a splash! I have 2 other large LF belts and find I wear them more and more, and no doubt she will too.
8. Missoma Matches Tiger's Eye Ring: This is such a fun little bauble, and at this price, you can give one to anyone without breaking the bank.
9. Alexander McQueen Envelope Croc-Effect Leather Pouch: This bag! That discrete little gold skull! The color! The size!
10. Blue Print Crystal Bubble Frame: Add a recent picture of your kiddos and you have a thoughtful gift for their mother, grandmother, aunt, etc.
11. Ann Mashburn Lilou Hoodie: BRB, buying one in every color.
12. Westman Atelier Lip Suede: Again, a thoughtful little something that she will never buy for herself. I have a few that I keep on hand for gifts when I'm in a time crunch, and they are always well received.
13. Jamie Geller Elba Cigar Band: Can you tell chunky gold rings are having a moment? I've never met a woman that wouldn't want to slip this pretty bauble on her finger.
14. Johnstons of Elgin Fringed Wool Cape: Why yes, yes she does need a cape.
15. Gogo Jewelry Rattlesnake Bib Bangle: Anything Gogo is a go go, but I am really into these bangles- molded after 6 intertwined rattlesnake ribs- stacked or solo.
16. Maisonette Aleli Orange Sapphire Eternity Ring: Round and round we go…
17. Marlo Laz Buena Suerte Necklace: I have a Marlo Laz "Agape" bangle that I am obsessed with. Now I have my eye on one of these chic chic chic necklaces! Who couldn't use a little buena suerte…
18. Pentreath & Hall Alphabet Brush Pot: I use these bright catch-all cups for my makeup brushes, pens on my desk and even have 1 for each of our boys for their toothbrushes. Great gift for any gal that takes no effort but looks like it did.
19. Erno Laszlo Multitask Serum Eye Mask: Stocking stuffers, stocking stuffers, stocking stuffers.
20. Kaimu Tropez Tote: Highly suggest booking a getaway to her favorite slice of paradise, and then packing this bag with Items 3 and 11 and a postcard of said paradise. That's how you win Christmas, guys!