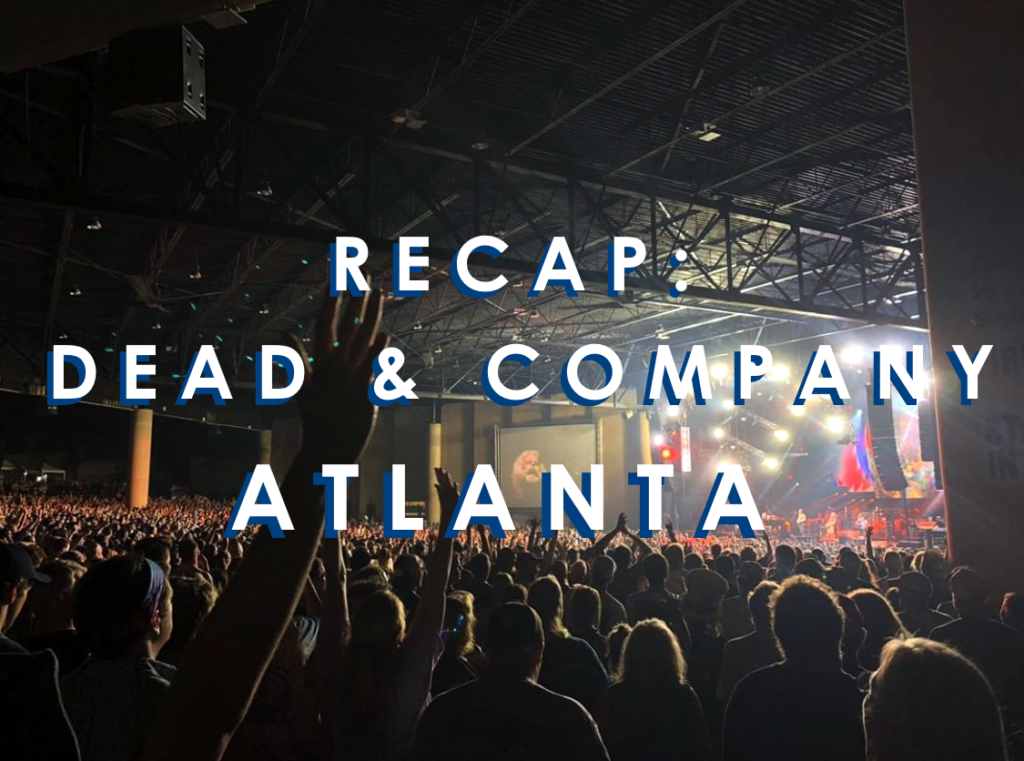 It was with great anticipation that we headed to see Dead & Company for their annual stop in Atlanta last weekend, and they did not disappoint.  I have been looking forward to this show for quite some time.  Being a Dead fan since my youth, it's really great to see them in action.  I don't want to have the Jerry vs. John discussion – it's not worth it.  Dead & Company do an outstanding job of carrying on the legacy.  They don't need to make any new music – just play what's already been played.
The Atlanta show was at Lakewood, which was the de facto concert venue for me back when I was in high school and it was still called HiFi Buys.  Honestly, I hadn't been in years, but once we walked in, I was flooded with some great old memories.  Anyone that has been down there knows that there are two Lakewoods:  The paved lots, and the unpaved lots.  The paved lots are reserved.  The unpaved lots are chaos.  Upon our arrival, we immediately headed to the chaos.
With an insulated bag stuffed with Miller Lites and ice, we headed to what is affectionately known as 'Shakedown Street': the merch heaven for Deadheads.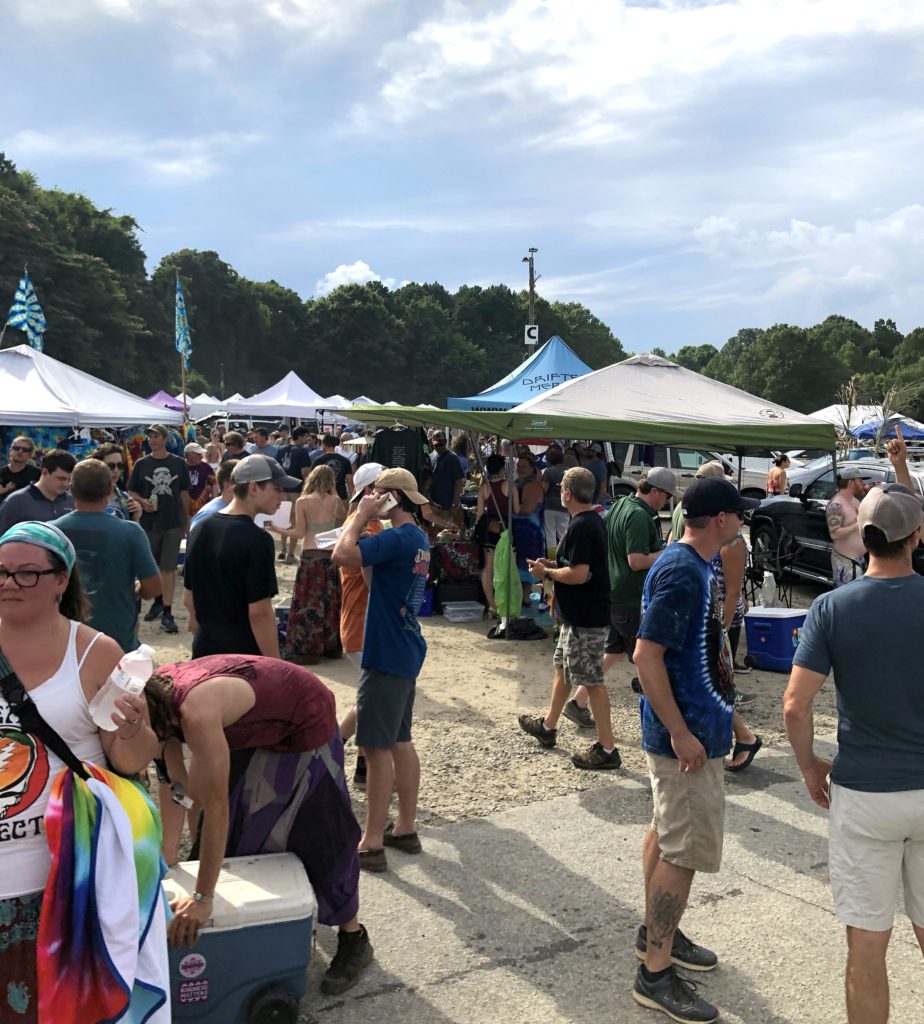 There must have been over 100 tents with different vendors selling all kids of wares.  You could find anything Dead related, as well as grilled cheese sandwiches.  I'm a lot shirt guy, and was on the hunt…I saw my buddies from Pesca Muerta, Uncle John's Brand, and a few others, and landed a couple cool shirts for me and my better half.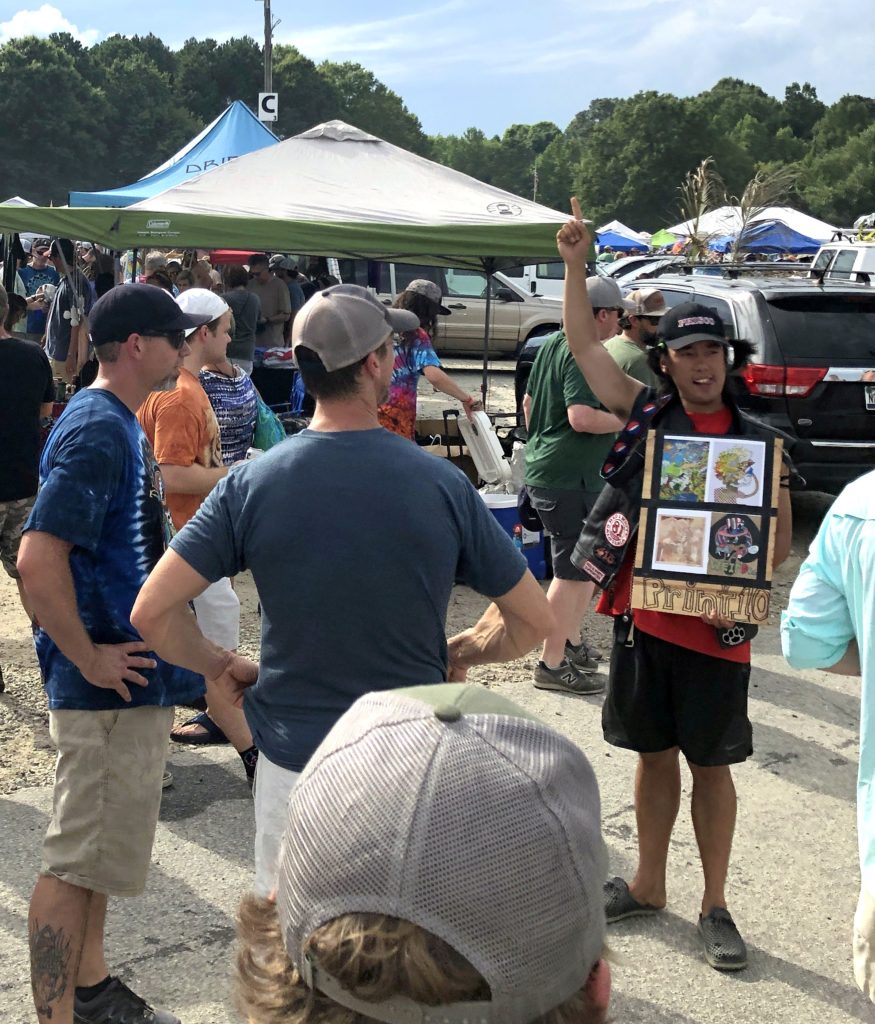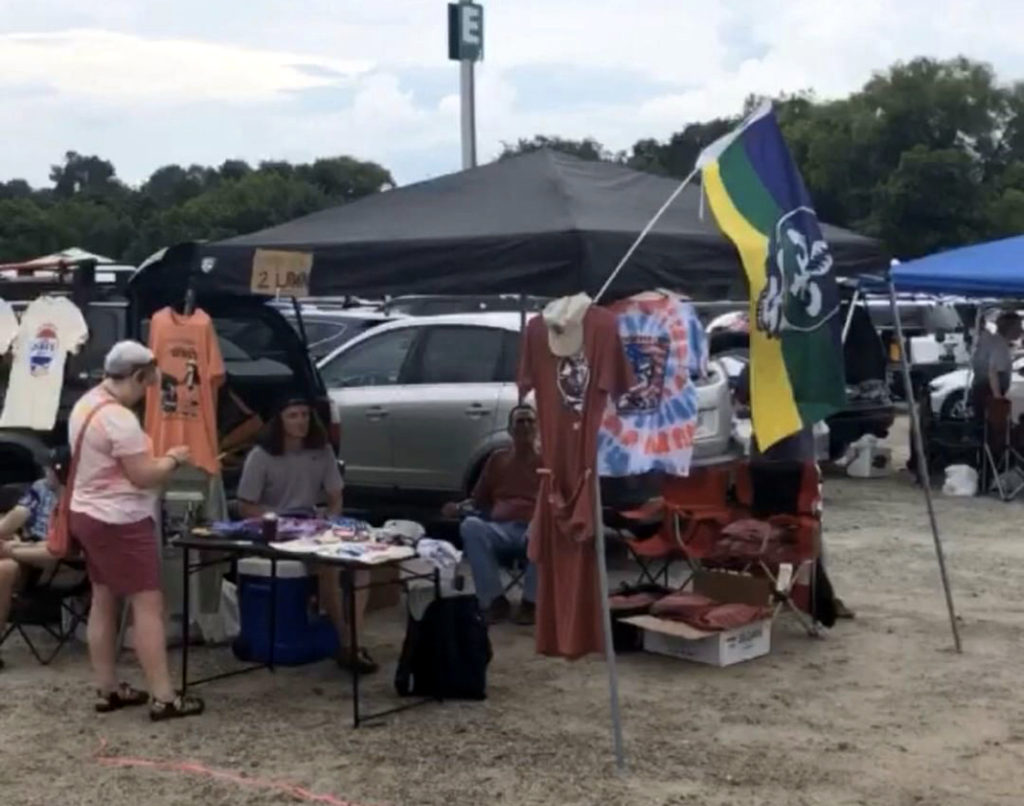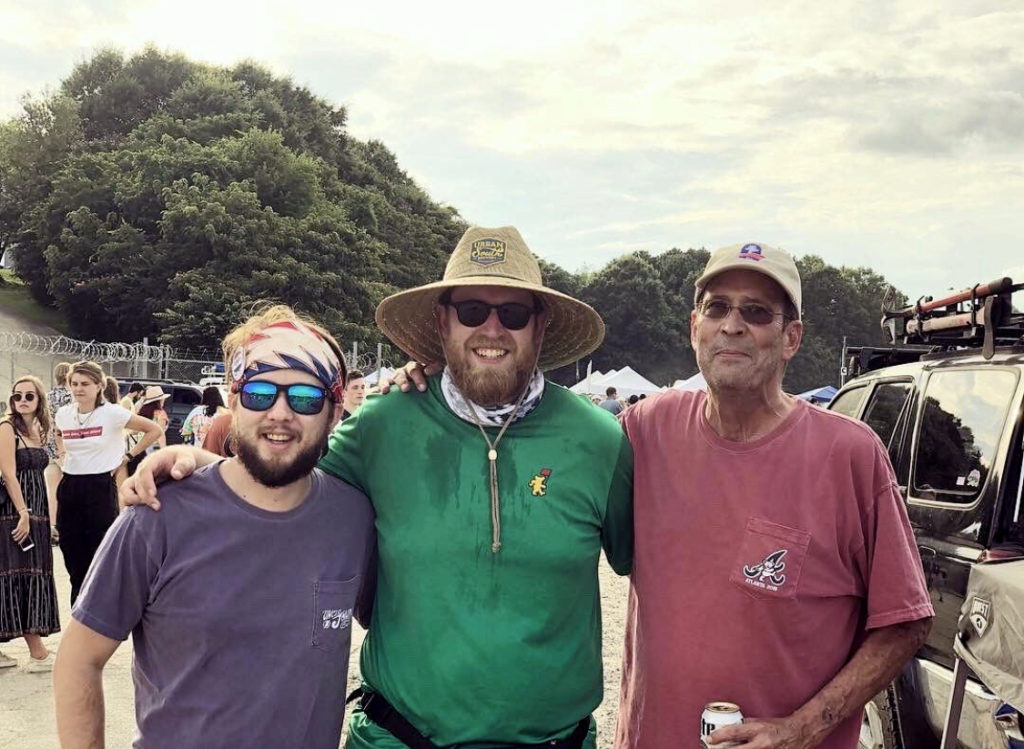 In an effort be somewhat of an adult, we bought reserved seats.  Section 207.  I've done the lawn countless times at Lakewood, and decided that a seat back would be the preferred method of watching.  Our view was just fine: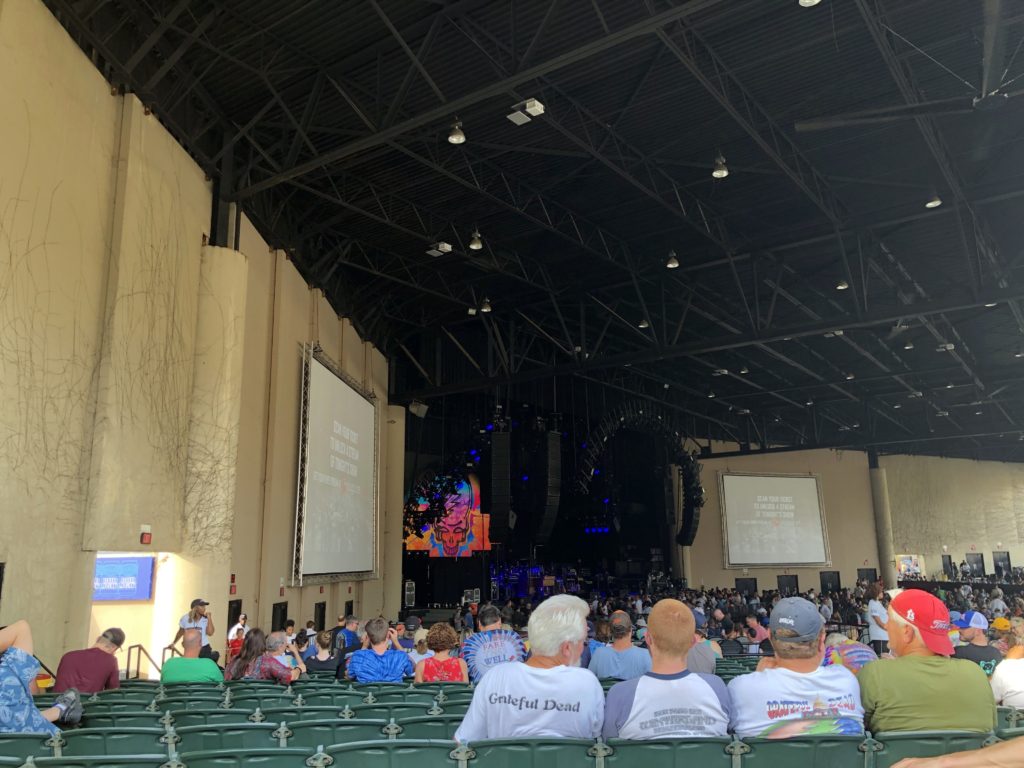 Here is a nice collection of pictures from RCS readers at the show: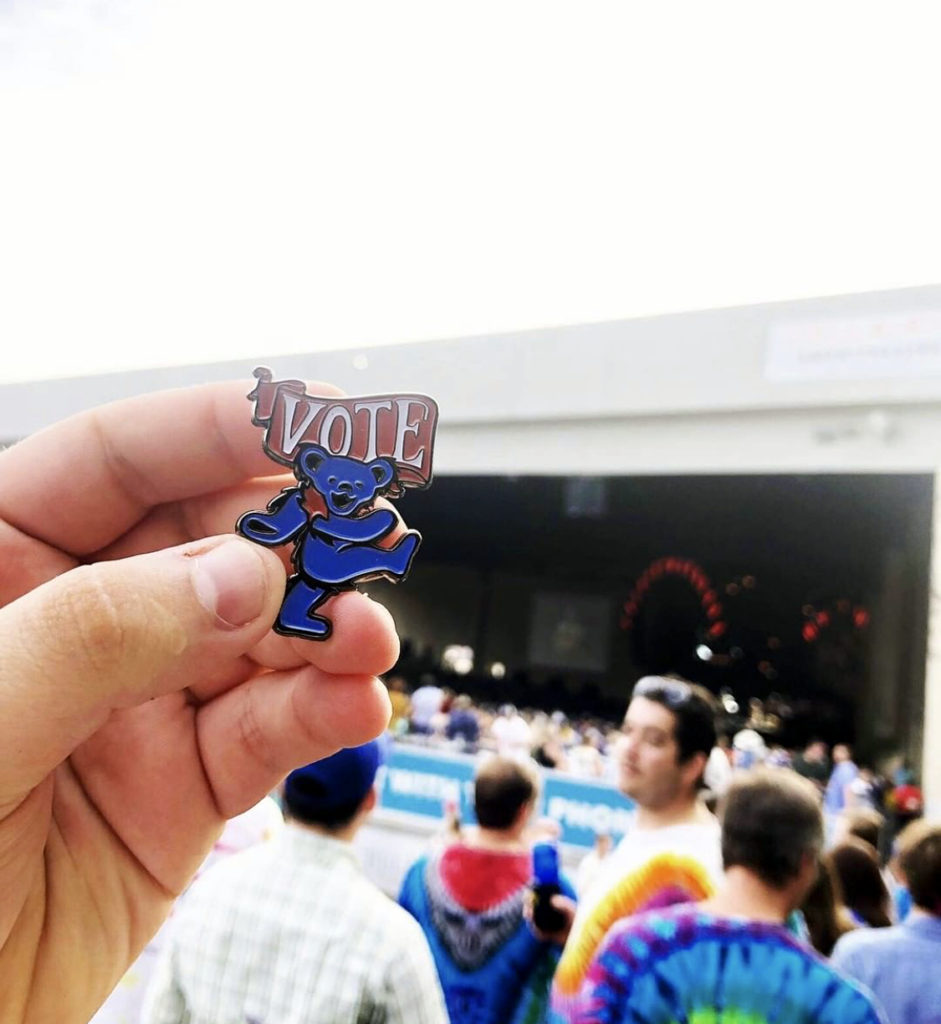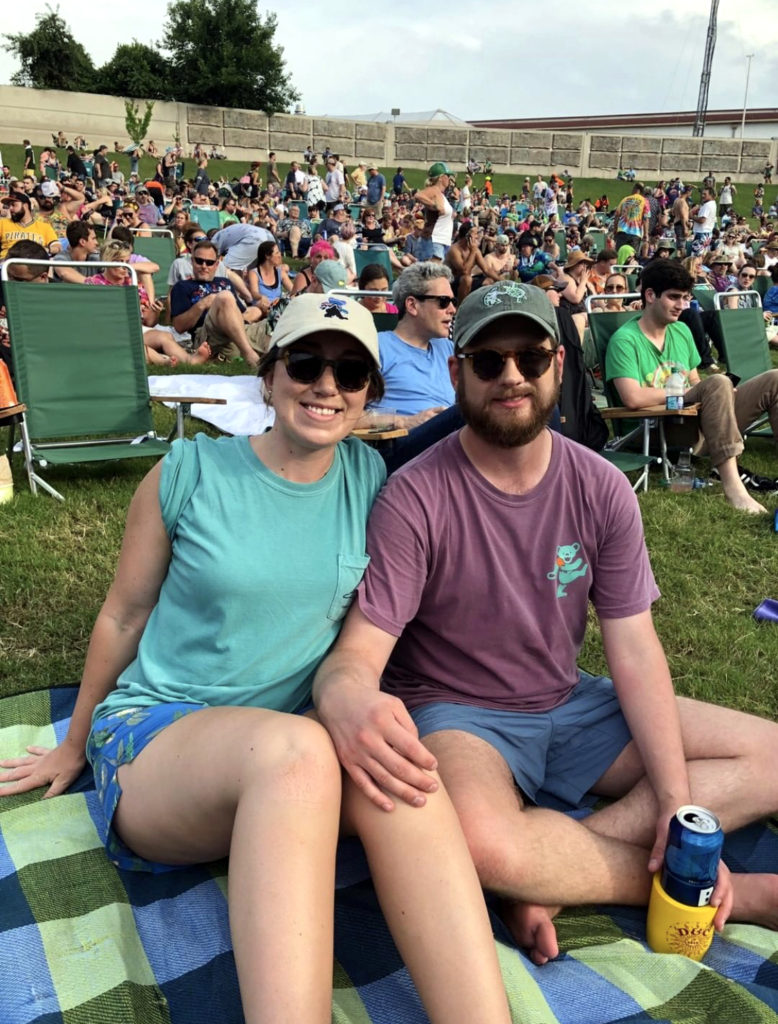 I reached out to my buddy Brett of Nothin's Shakin to get his take on the show…he has a great way explaining it:
"Stopped in Charlotte and bypassed Rock Hill, and we never was a minute late.
We was ninety miles out of Atlanta by sundown, rollin' 'cross the Georgia state,"
…came Bob Weir's voice over the radio of my 1997 Toyota affectionately dubbed "The TourRunner." And that we was.
After a couple of weeks on the road, seeing big new cities, meeting fascinating new people, and hearing incredible old music, I couldn't help but be glad to be heading home. Not because I wanted anything less than to stay on the road forever, but because there's nothing more fun than a red hot Dead show in your hometown. And boy, do they bring the heat in Atlanta.
It felt like a little homecoming on the lot at Lakewood. College classmates, tour friends, coworkers, fellow vendors, old pals from back in the day—they were all there. My buddies and I set up shop and sold t-shirts all afternoon, sweating bullets, drinking lot beers and laughing in the sun while we did. There are very few other touring artists who can bring out a small village of hippies and vendors in the venue parking lot in 2019. But get inside the venue and listen for 5 minutes and it all seems to make sense.
It feels like stepping back in time a little. The crowd is alive; dancing and full of energy, from old tour heads who recall hundreds of shows across the country to youngin's like me who didn't get to see Jerry. But that doesn't seem to matter here. Everyone gets a little touch of the magic that has hooked so many people over so many years. Set 1 was a blissful tour de force in muggy, rocking Dixie Dead. A ripping Scarlet opener gave way to a crunchy Music Never Stopped, before the band started name checking states throughout the south: Tennessee Jed, Alabama Getaway. Add in some cowboy tunes like Big River, the first West LA of tour, a slow and groovy Loose Lucy and an ethereal Bird Song, and yep, the setlist was as hot as the weather.
Set 2 flowed into a screaming The Other One, which would serve as a recurring piece of a huge jam-filled sandwich, with a uniquely placed Franklin's, the first Crazy Fingers of tour, a lifting Terrapin Station serving as the filling. An enormous Drums/Space section gave way to a barn burning Althea, an emotional Standing On The Moon, and a venue rocking One More Saturday Night.
The boys brought it home to close the show with a rich Fire On The Mountain to close out the 16 song Scarlet>Fire sandwich. The show was one of my favorite of the tour, and not just because I got to dance with all my friends under the southern skies of home. Atlanta is always a killer show, and this year was no different. For a couple hours at a time, a few times a year, time stands still and that last little slice of hippie Americana comes back to life. At least for one more Saturday night.
And lastly, thanks to all that submitted some photos (@crund91, @nothinsshakinco, csharp74, @dthomashunt, @collins_davis, @laurenski13, and @noladeadhead).  Got any more photos from the show?  Shoot me a DM on Instagram…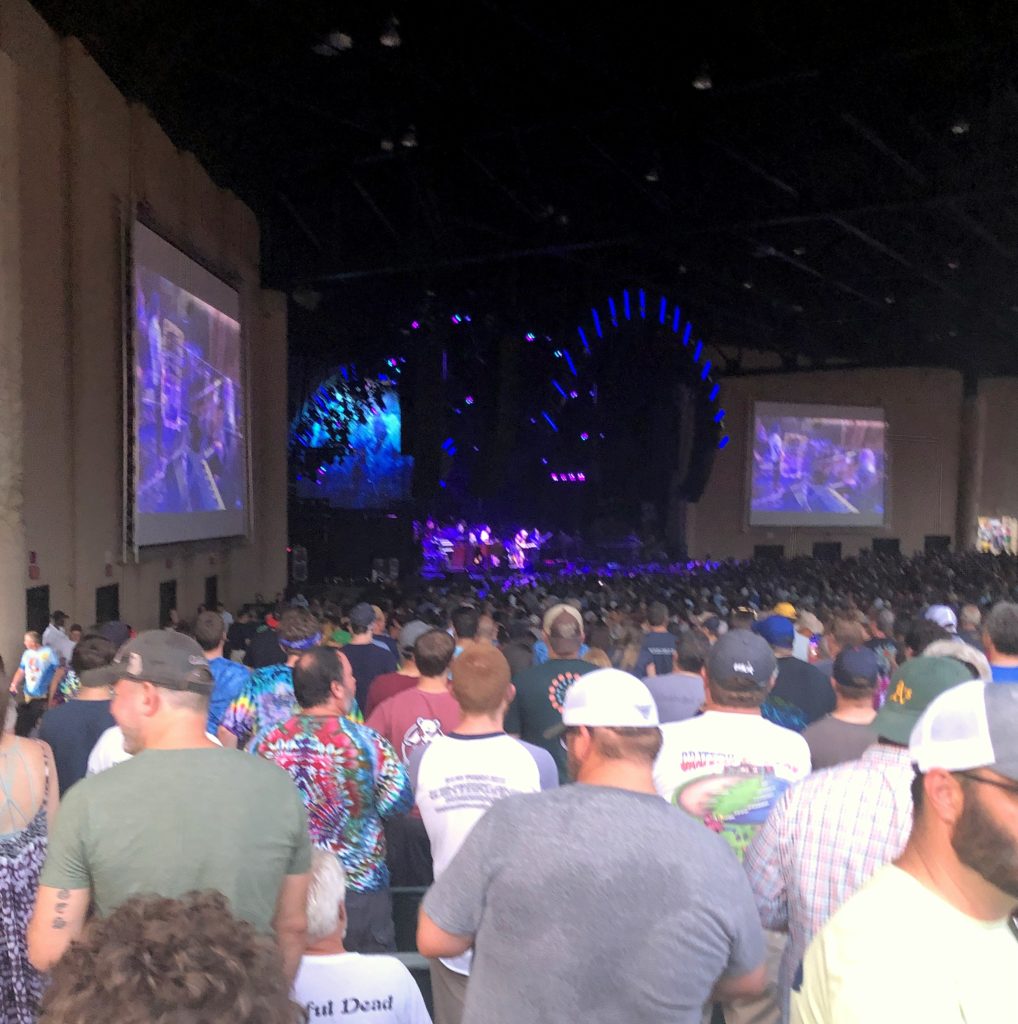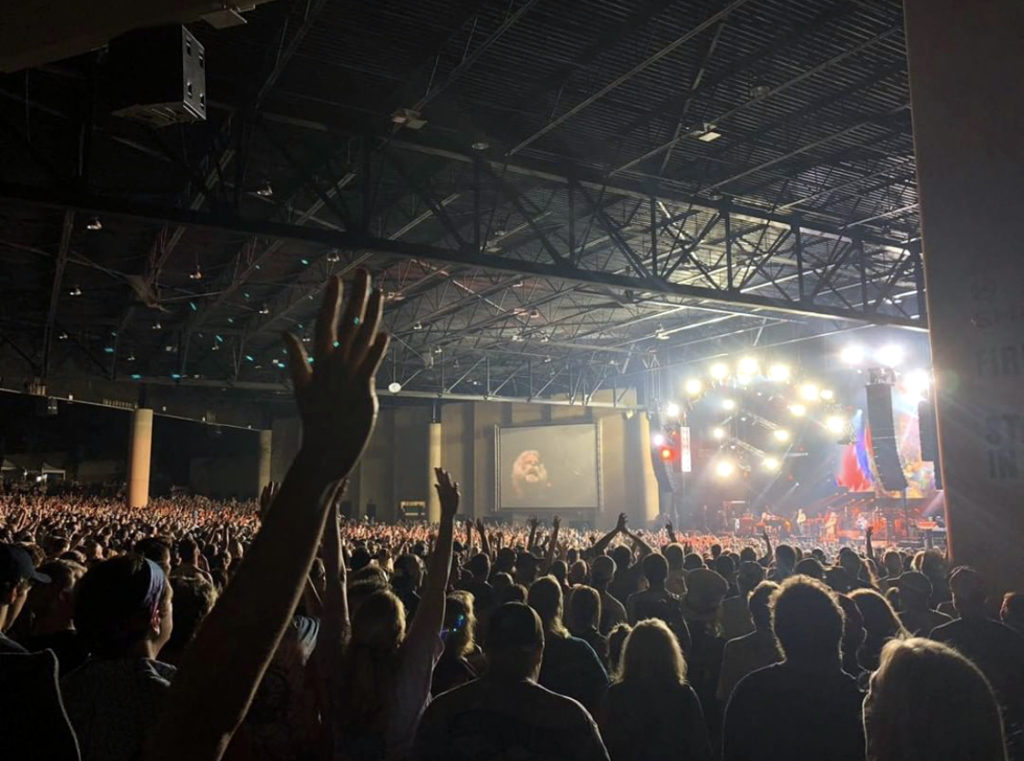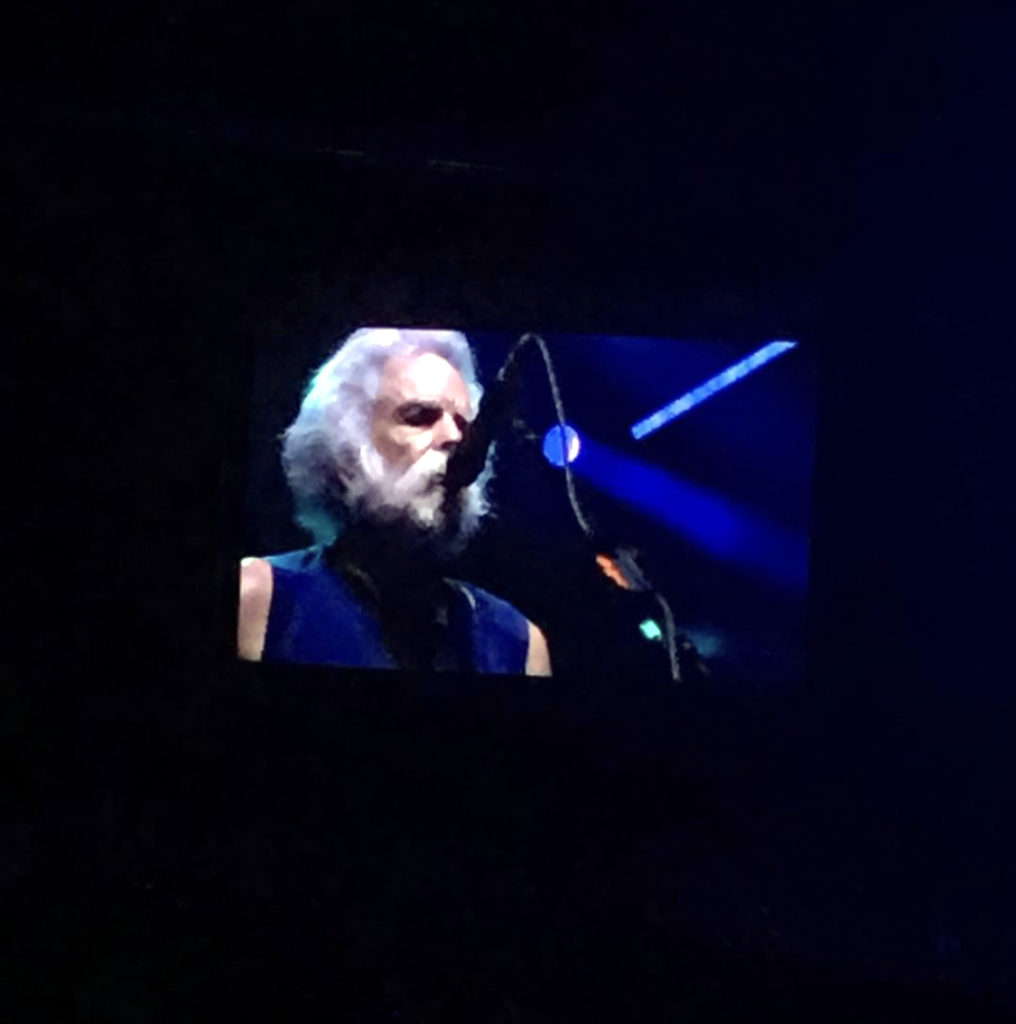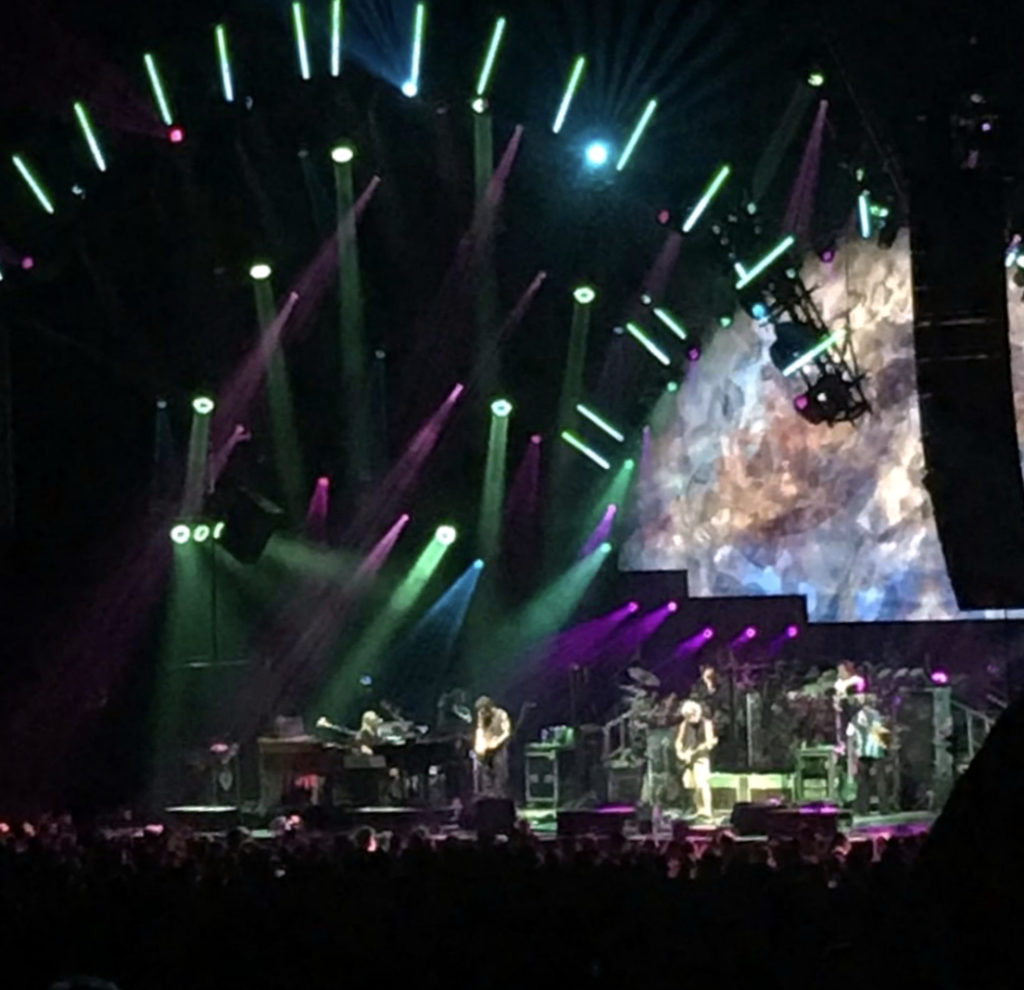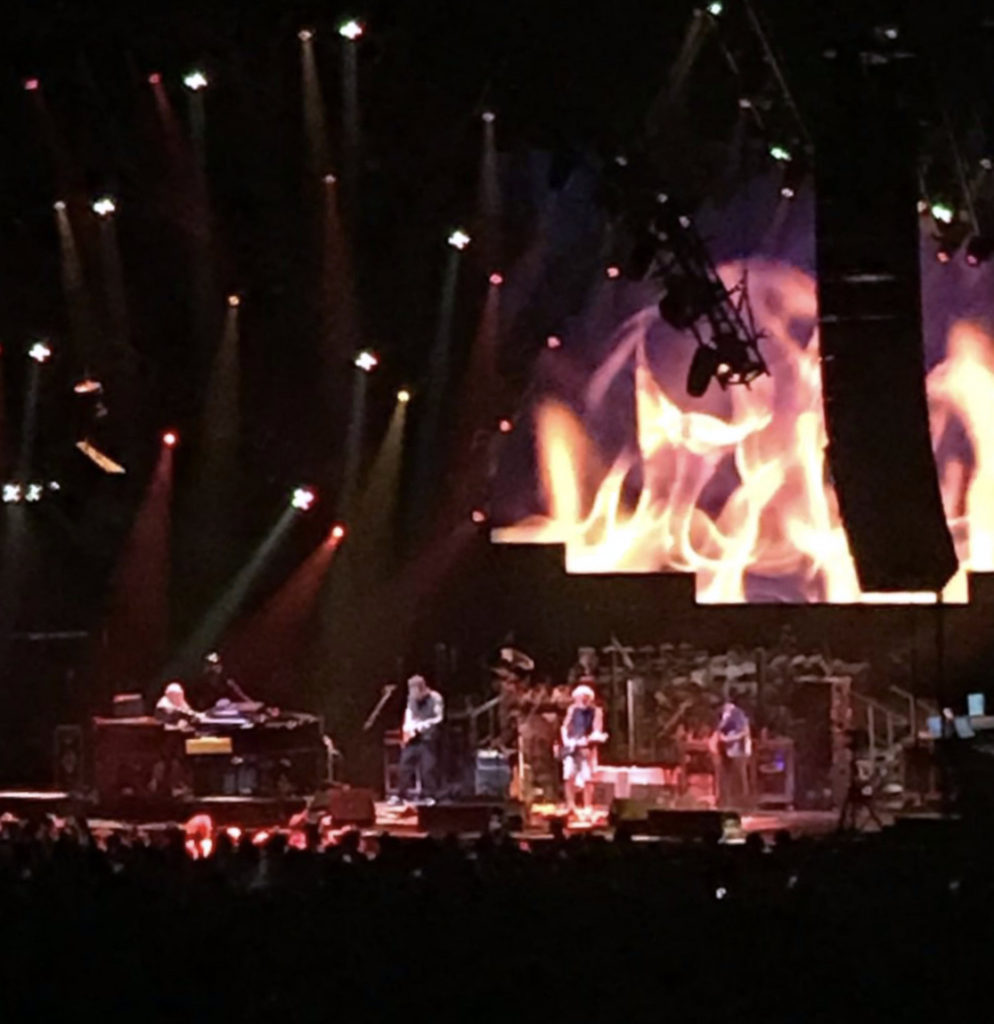 There were a lot of comments about the bicep competition between these two (from @deadandcompany):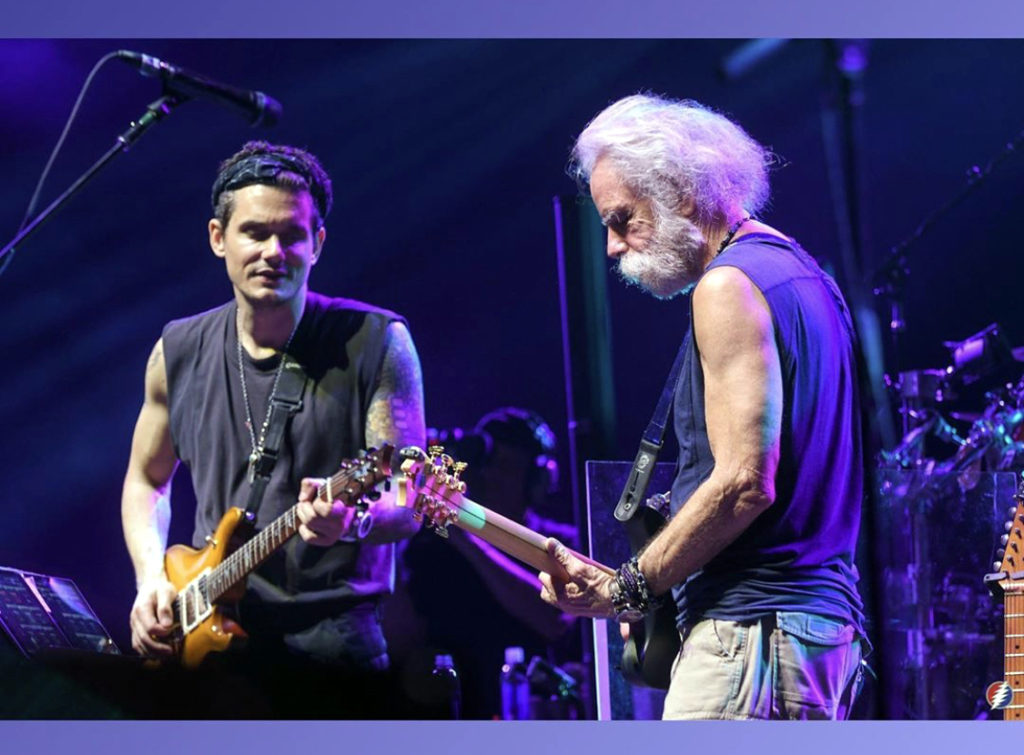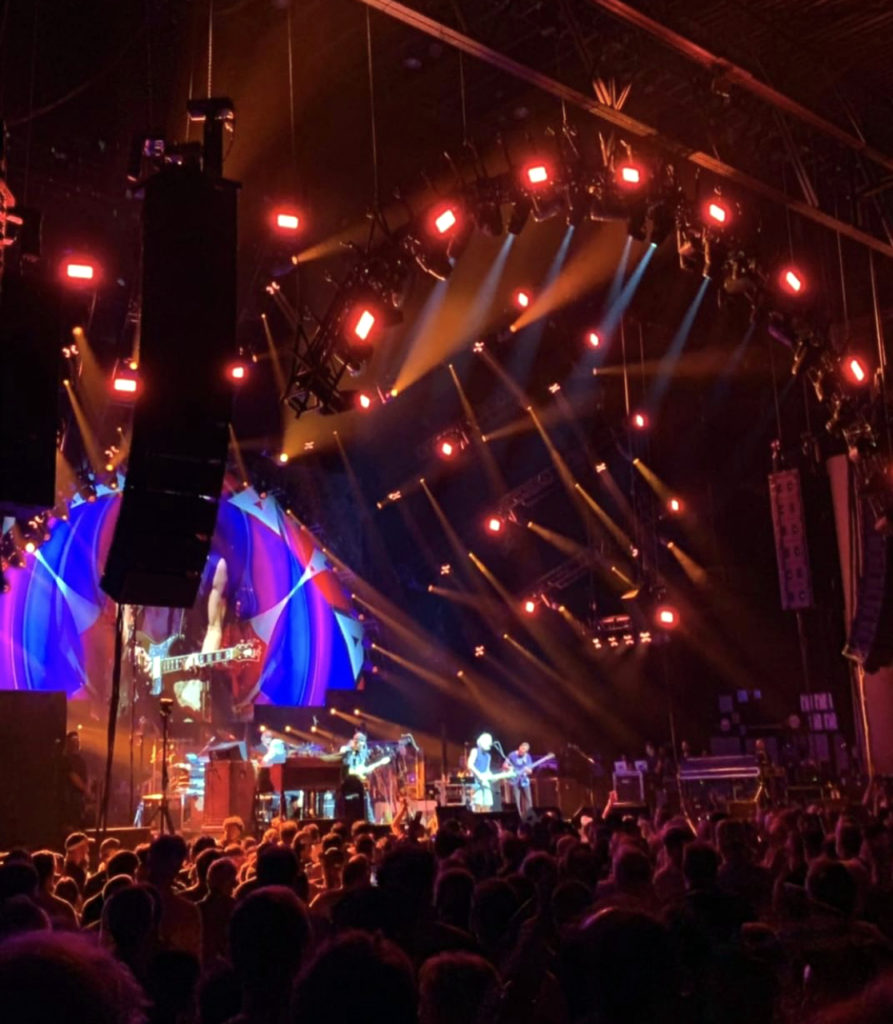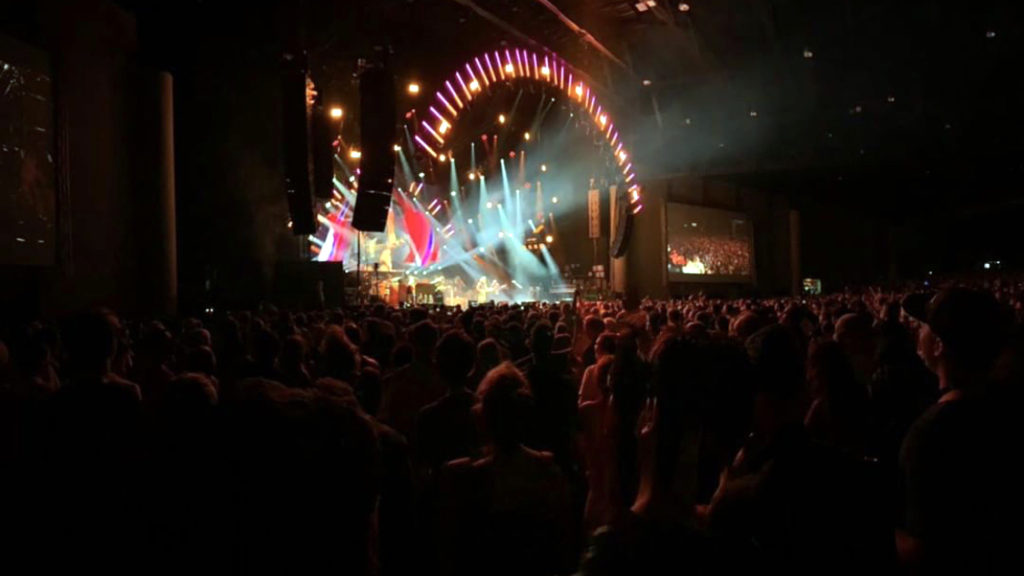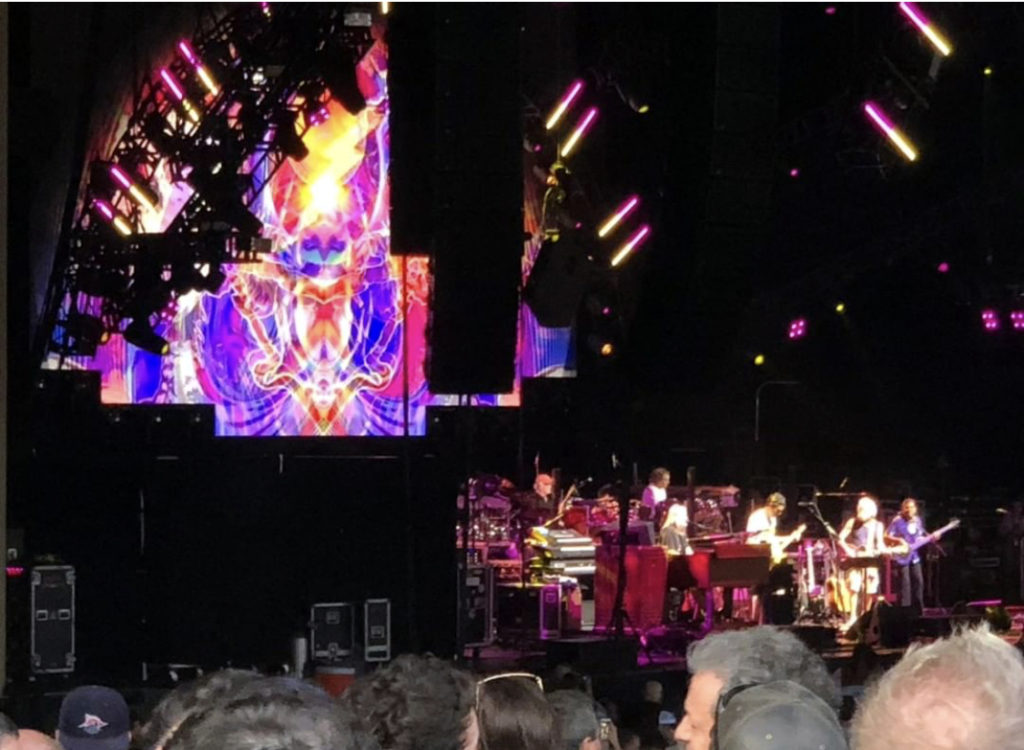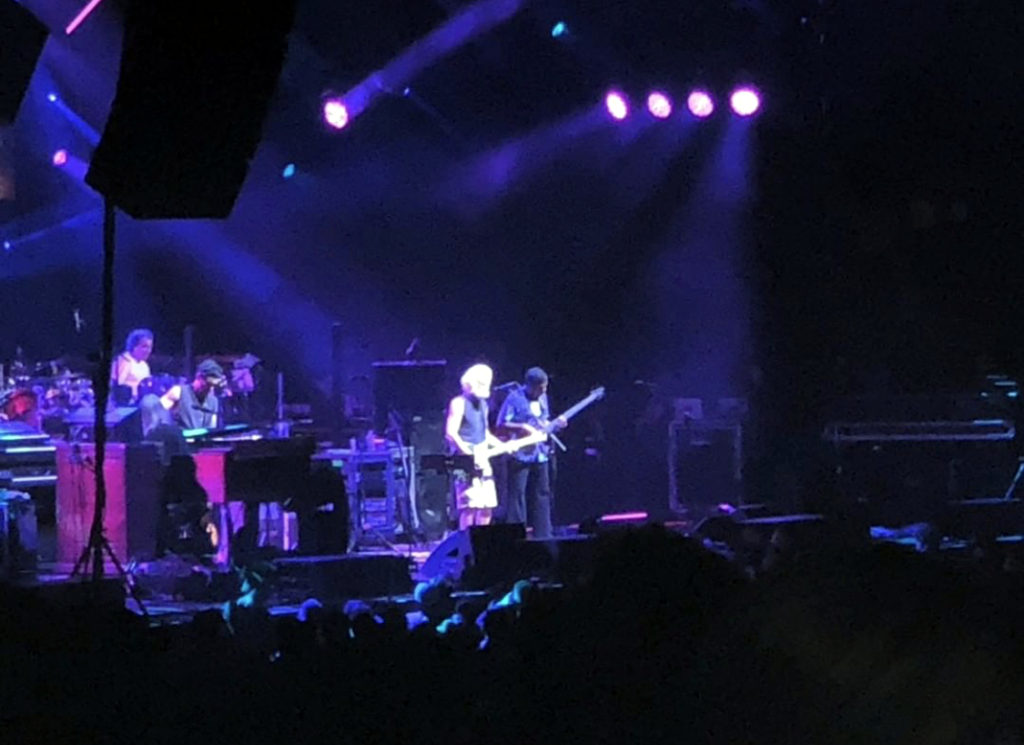 On to the next one…part two we'll talk about more Dead: the merch and how to get going with a couple of playlists.
P L E A S E    S U P P O R T    O U R    P A R T N E R S :