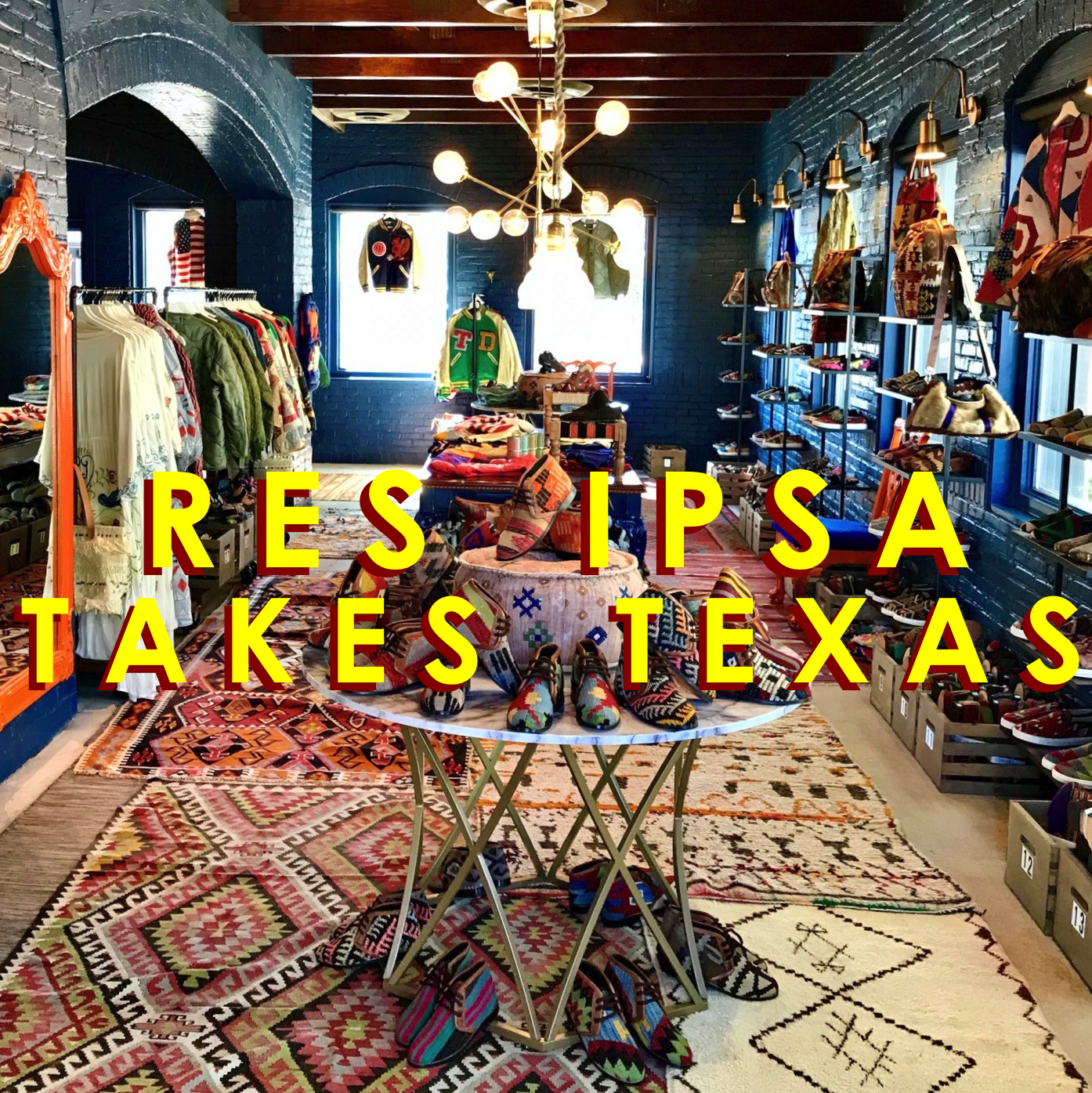 Dallas, Texas. Lifestyle brand RES IPSA opened its first ever pop-up store just in time for the holiday season in the Knox District in Dallas. RES IPSA currently has two strongly performing flagship stores in world premier travel destinations Nantucket and Aspen. A second pop-up in Los Angeles recently opened.
The pop-up space is housed in the former One the Border space at 3130 Knox St. The Res Ipsa store is 1100 square feet – situated adjacent to the Apple Store, Lululemon, Yeti Coolers and many other unique merchants and restaurants. The pop-up features the complete RES IPSA collection of slippers, sneakers and chukka boots made from vintage Turkish kilim rugs as well as luggage, bags and other small accessories such as wallets and key chains.
Notably, the Dallas pop-up will also highlight RES IPSA's expansion into sustainable and up-cycled apparel designed by the owners and co-founders Josh Moore and Odini Gogo. Drawing comparisons to cult brands like Kapital, RES IPSA's one-of-a-kind apparel collection includes upcycled vintage pieces like Vietnam-era military liners reimagined as Japanese sukajan jackets, M-65 Military Jackets, Varsity Jackets & Sweaters, Quilt Jackets, Levi's 501's & Military Fatigues, Puffer Vests and more.
"We noticed in our Aspen store that we had a huge number of customers from Dallas," said Moore, "And Dallas is one of top five online markets. We know Dallas is a great city for retail, and a pop-up store will
allow us to give Dallasites an opportunity to experience our brand firsthand."
The Knox District is a dynamic area located steps off the Katy Trail, and home to a diverse group of retail tenants, from apparel to home decor, offices and restaurants. "We are known for repurposing, so opening
our store in a repurposed building is perfect," said Moore.
RES IPSA takes its name from the Latin phrase res ipsa loquitur ("the thing speaks for itself"). It was founded in 2013 by lawyers-turned-entrepreneurs Joshua Moore and Odini Gogo. The brand is focused
on sustainability and "making new things from old things."
The Dallas pop-up features one-of-a-kind pieces that cannot be found anywhere else.