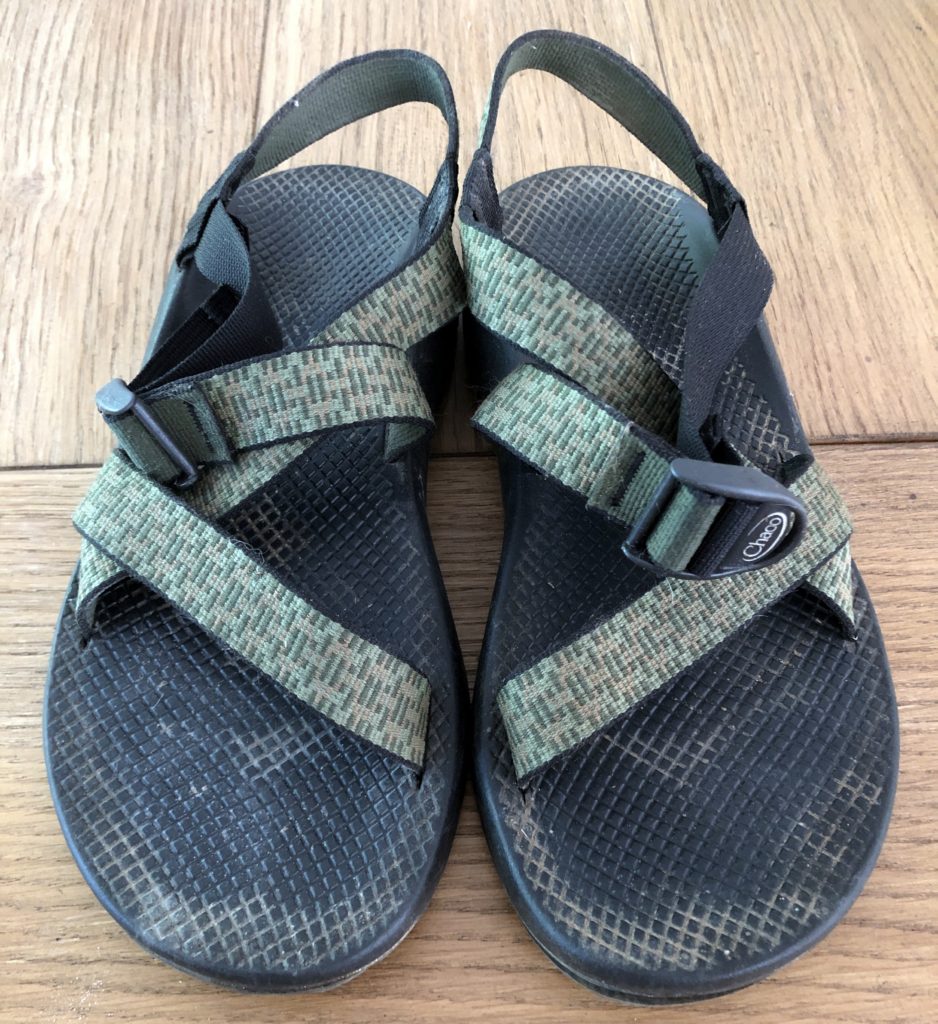 Earlier this year, I broke down and bought a pair of Chacos Z1s.  I got these second hand for a good deal.  I was looking for something to wear when fishing in a jon boat, as I do quite a bit in the Spring/Summer/Fall, and flip flops can sometimes get a little cumbersome.  My Father in Law almost exclusively wears Chacos in the Summer, so he vouched for them.
So far, so good.  I've had a lot of luck with these.  They are super comfortable, and provide great support in the boat.  I prefer to stand when fishing, and I'm usually in the boat for hours at a time.
I came home from a fishing trip about a week ago, and noticed something: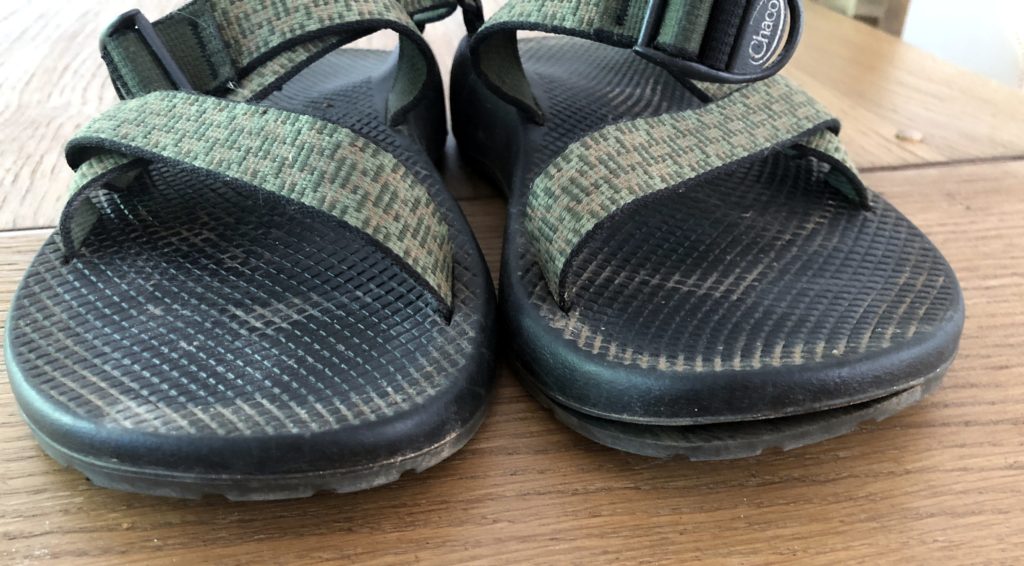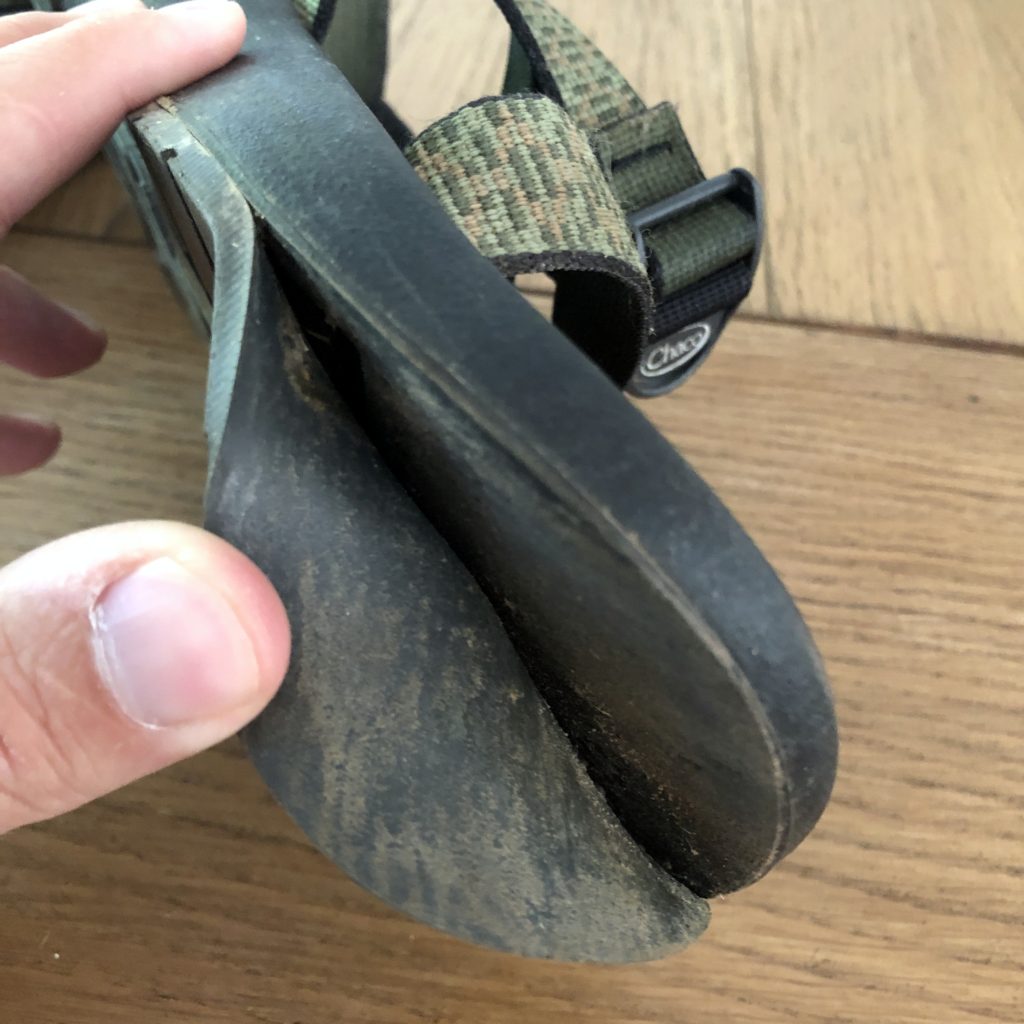 And more: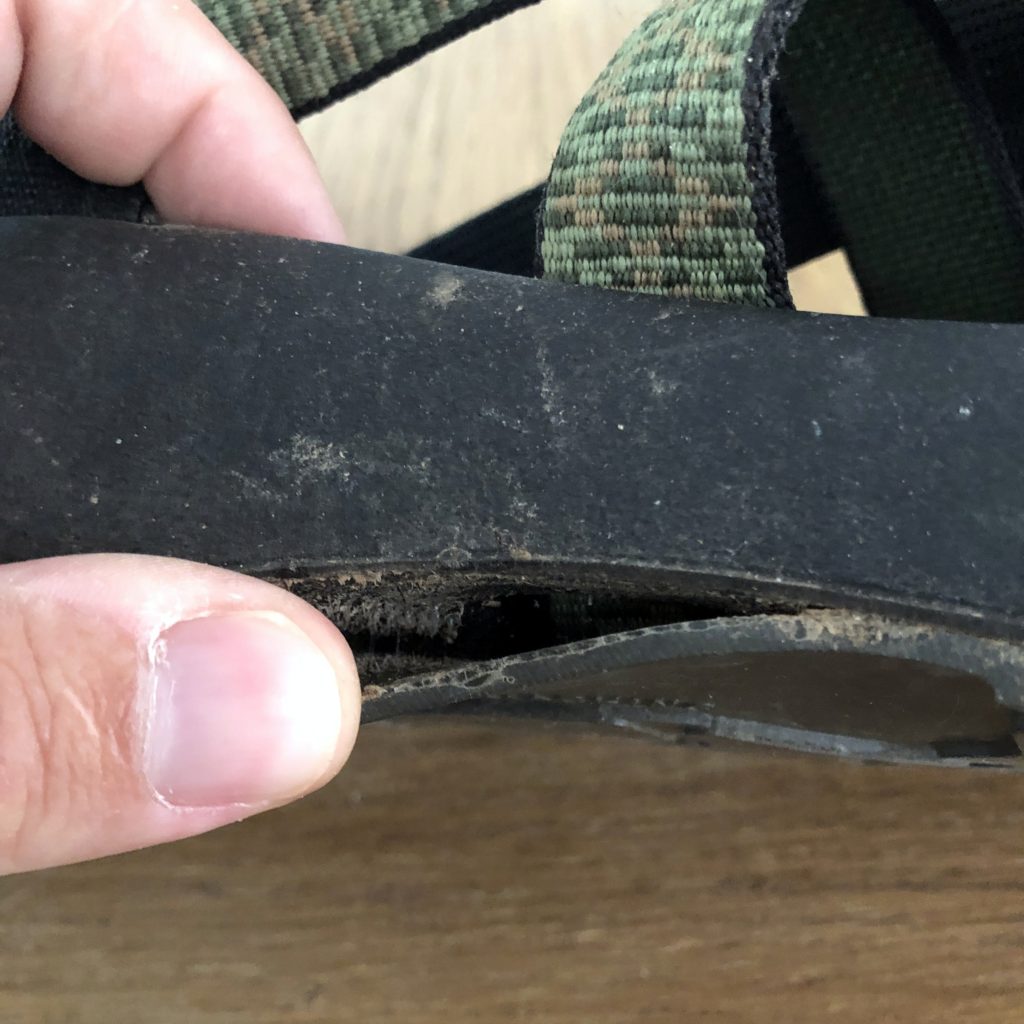 On the other shoe…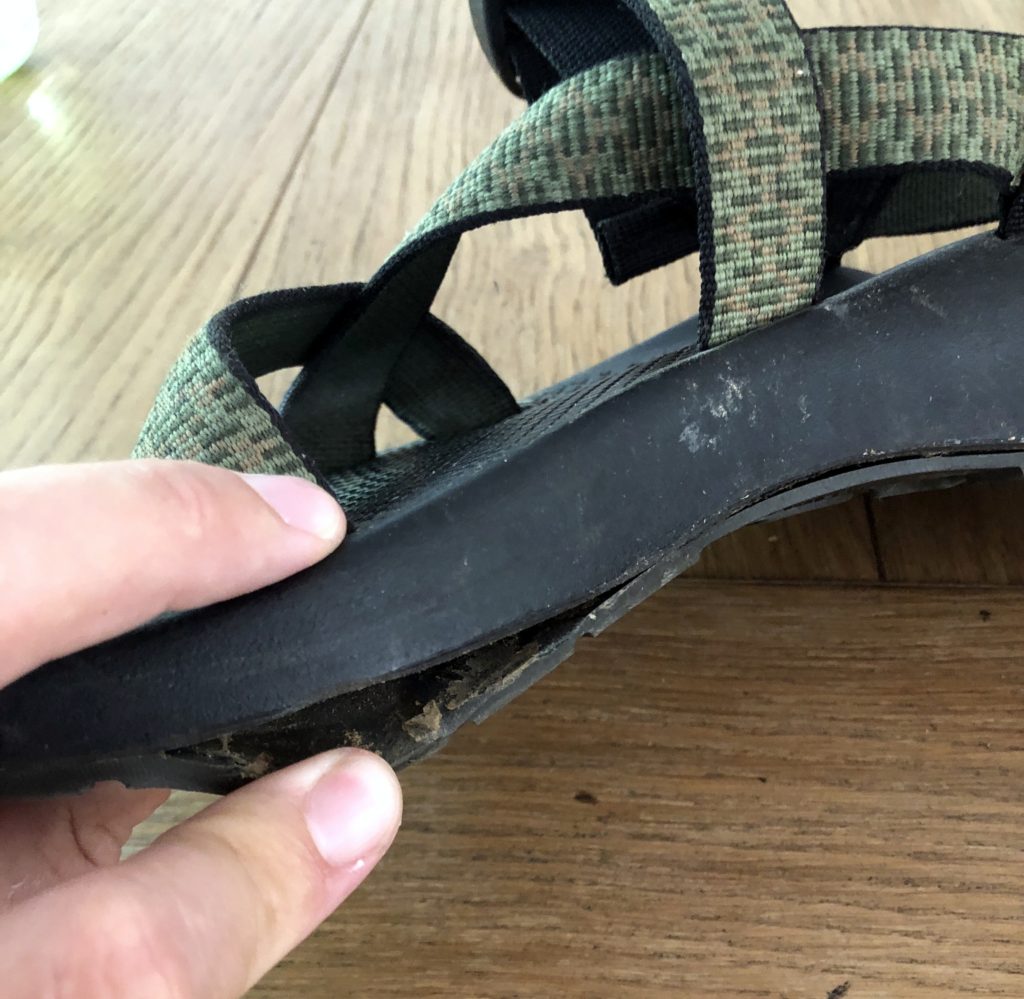 The soles were starting to separate from the shoes.  Keep in mind I have about $30 invested in these, so it wasn't that big a deal, but it got me thinking, could I just glue these myself?  It's a risk, but a $6 tube of glue worth it?
I sent out the question to the RCS Hive Mind on Instagram, and the OVERWHELMING response was to spend the $40 and send them in for a resole.  I know there are some Chaco Cult folks out there, and I really appreciated all the feedback.  I also heard that I'll have them back within two weeks…that's good news.
So here are the 'before' images.  I've got them packed up and ready to go – I'll do a follow up post once they come back.
Do any of you have any experience with Chaco resole?  I'd love to hear it in the comments…