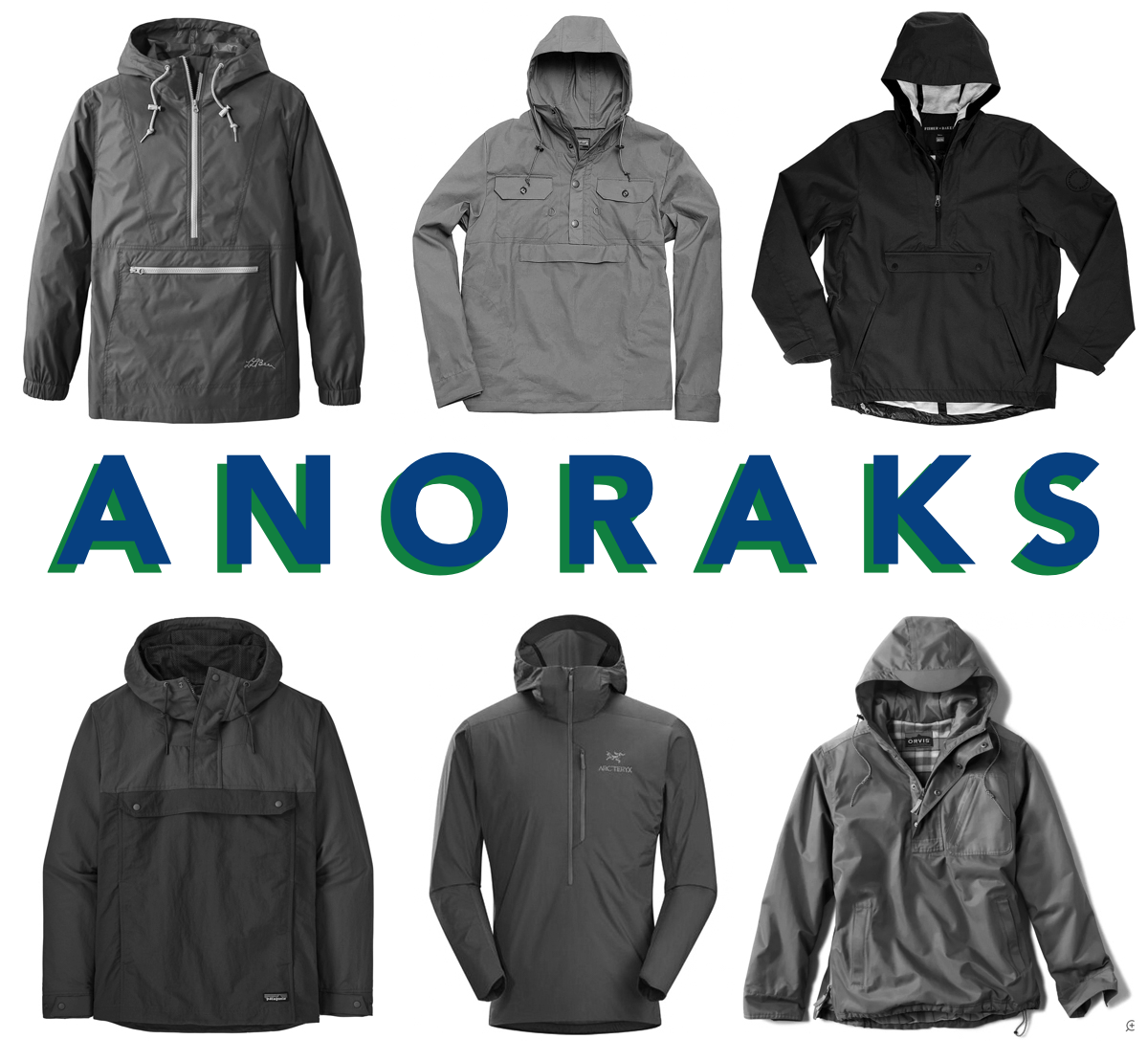 I like to think that my draw to outdoor gear is a result of when I came up…  We all wore Vasque boots and Snap-Ts in high school and college which helped define my style.  One unique piece that I had was an old anorak rain jacket.  It was from a smaller outdoor brand – I think it was either Lowe Alpine or REI.  It didn't survive college, but it helped me realize the coolness of an anorak.
I love anoraks.  I have a few and wear them pretty frequently.  They are essentially a pullover rain jackets with a big kangaroo pocket on the stomach.  The fit is a little slimmer and comes in all types of thickness options (I typically prefer the unlined or lightly lined options).  I'll wear an anorak when bass fishing in the Spring and on cool mornings, or under waders when fly fishing.  They are also great as a packable jacket to keep with me when running the kids around.  That kangaroo pocket is great for playground trips or sports at the park. It'll hold water bottles, snacks, cell phones, sunglasses, etc.  The functionality is tough to beat.  Here are a few that are worthy of your attention: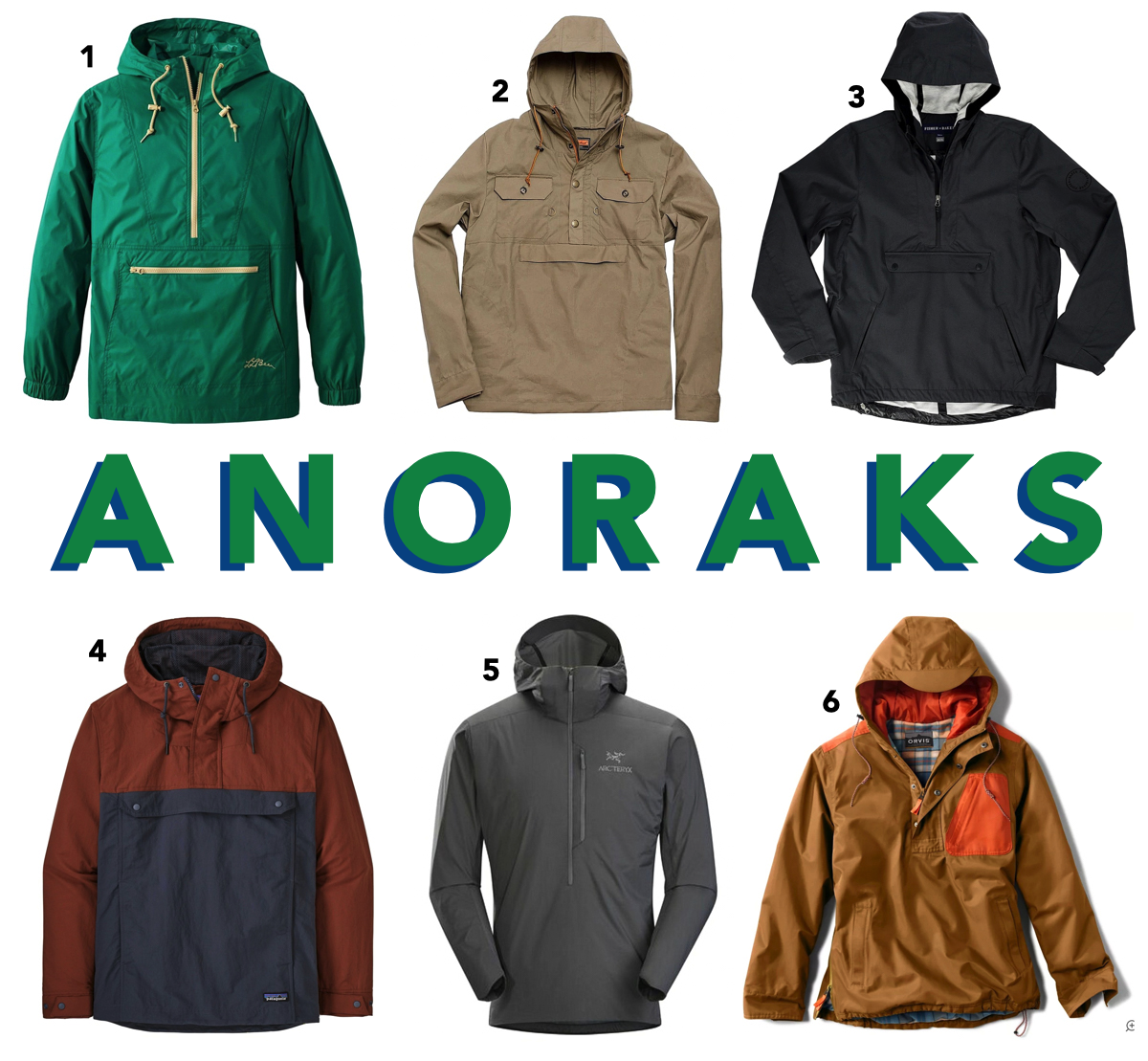 From top left:
1. LL Bean Signature Anorak:  The classic.  The Nike ACG/John Mayer/OG anorak.  LL Bean has kept it this way for years and is a must if you are looking to join the Anorak club.
2. Ball and Buck Active+ Anorak 2.0:  A more technical option – specifically built for fly fishing.  It has all the right pockets and loops, and the dry-waxed cotton is a really cool look.
3. Fisher + Baker Greenwich Anorak:  I have this one, and it is absolutely outstanding.  It is very lightly lined, so it's good for cooler mornings.  Designed in Seattle – it is REALLY good at keeping you dry.
4. Patagonia Isthmus Anorak:  I'm so-so on a lot of Patagonia's stuff, but I'll give them props for the Isthmus.  It's a super cool piece, with the color block style that harkens back to the 90's Patagonia style.  Bold.
5. Arc'teryx Atom SL Anorak:  It's Arc'teryx.  It's awesome.
6. Orvis Colorblock Anorak:  Don't sleep on Orvis – they've been doing it as long as anyone, and the functionality of their gear is second to none. This is a GREAT option, especially for the Upland set.
What did I miss?