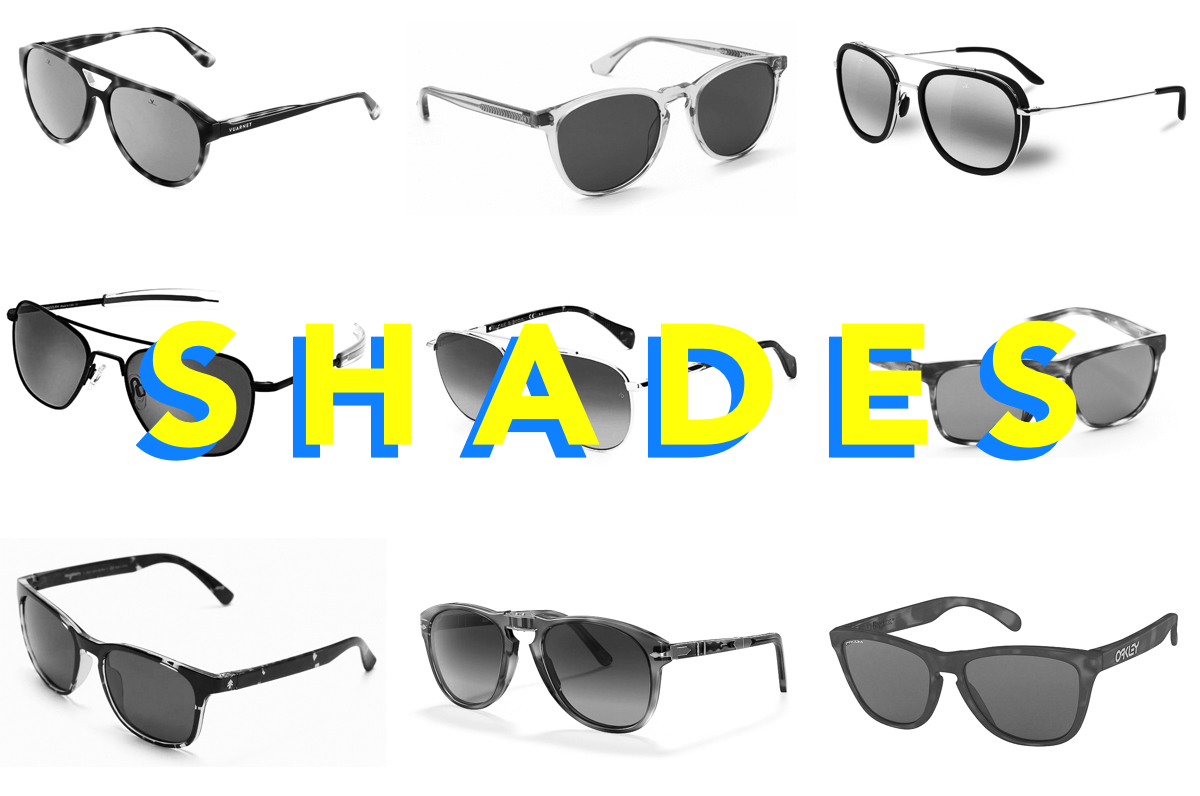 As we come into Spring, there is quite a bit to cover…from head to toe, as it were.  I'm working on a few of these roundups to show off all the good goods that are coming to market after a year of ho-hum releases.
Let's start with sunglasses, shall we?  It's fair to say that the sunglasses market has migrated away from guys wearing sport/fishing glasses with Croakies 90% of the time.  Sure, they have their place (I have a few pairs that I absolutely swear by), but in everyday settings, there are so many good options that provide all the technology and UV/polarized protection, but look a million times more 'dressed up'.  Here is a rundown of what has my attention: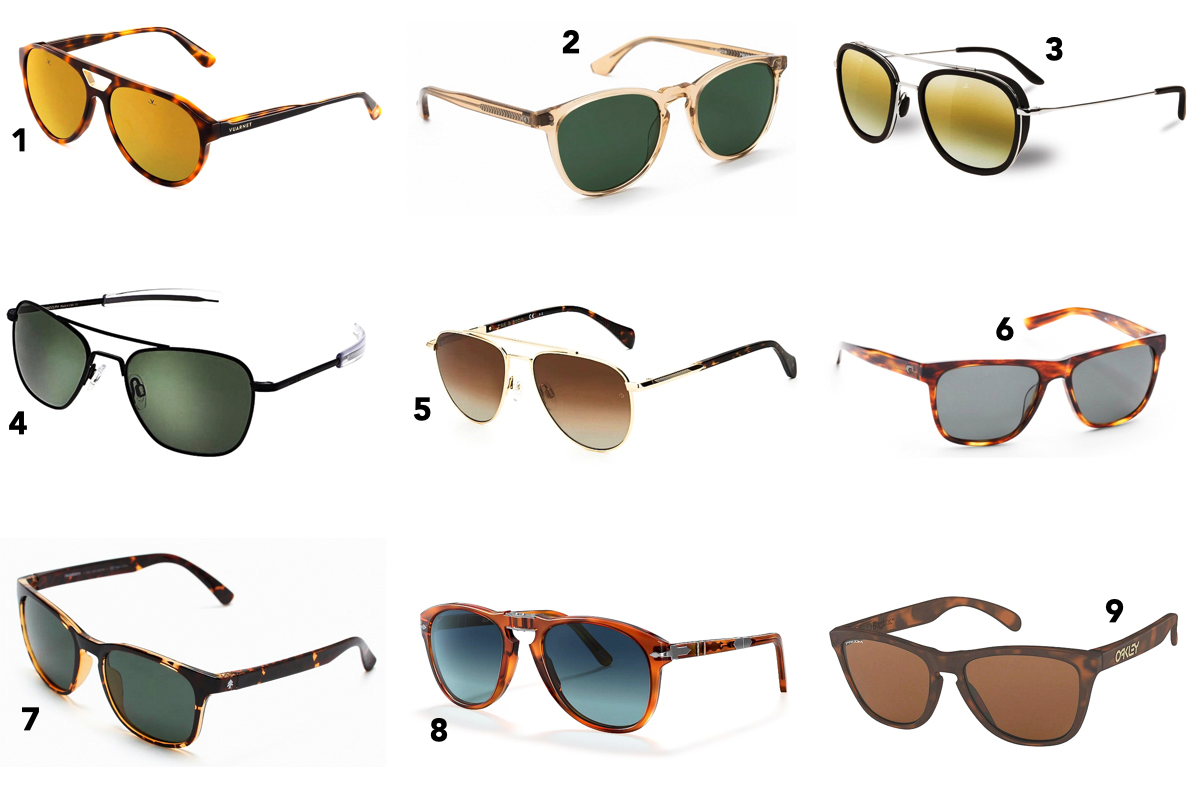 From top left:
1. Vuarnet District 1908 Sunglasses: Vuarnet has been making HUGE strides over the last year.  This list could have been their Spring catalog.  I absolutely love the Carrerra-style sunglasses, and they knocked it out of the park with their District 1908s.
2. Krewe Press Sunglasses:  Krewe has made big headway in the women's sunglasses category (I can attest: Mrs. RCS has a couple of pairs that she loves).  Don't sleep on their men's selection.  These Press sunglasses in a color called 'Sweet Tea' are super cool and could be worn to a concert or to a wedding.
3. Vuarnet Edge 1615 Sunglasses:  An updated version of Aviators with some serious style.
4. Randolph Aviators:  Randolph gets a lot of well-deserved love here on Red Clay Soul, as they have stayed tried and true to their roots.  By now you all have a pair of gold aviators – but do you have their matte black version?  Same superior technology (and warranty), but in a more sleek style.
5. Rag & Bone Polarized Aviators:  The adult version of the Ray Ban aviators.
6. Costa Apalach Sunglasses:  Costa has to get some play in a rundown on sunglasses.  Their focus over the past couple of years has been away from the old-school 'Fathom' styles and to a more casual approach.  these Apalach are a great example of glasses that are sporty but don't look it.
7. Huckberry Weekenders Sunglasses:  An OUTSTANDING price point for some tortoise sunglasses.  Highly recommend.
8. Persol 714 Sunglasses:  The classics.  You'll be hard-pressed to find a cooler pair of shades than these foldables from Persol.  They'll literally never go out of style.
9. Oakley Frogskins:  I'm so happy to see these still on the market.  For $100 you get a throwback pair of sunglasses (with a super cool logo – don't know why they ever changed) that work with almost everything.  These are what an investment banker who is also a massive Dead Head would wear.  They get it.
What shades are you sporting this year?