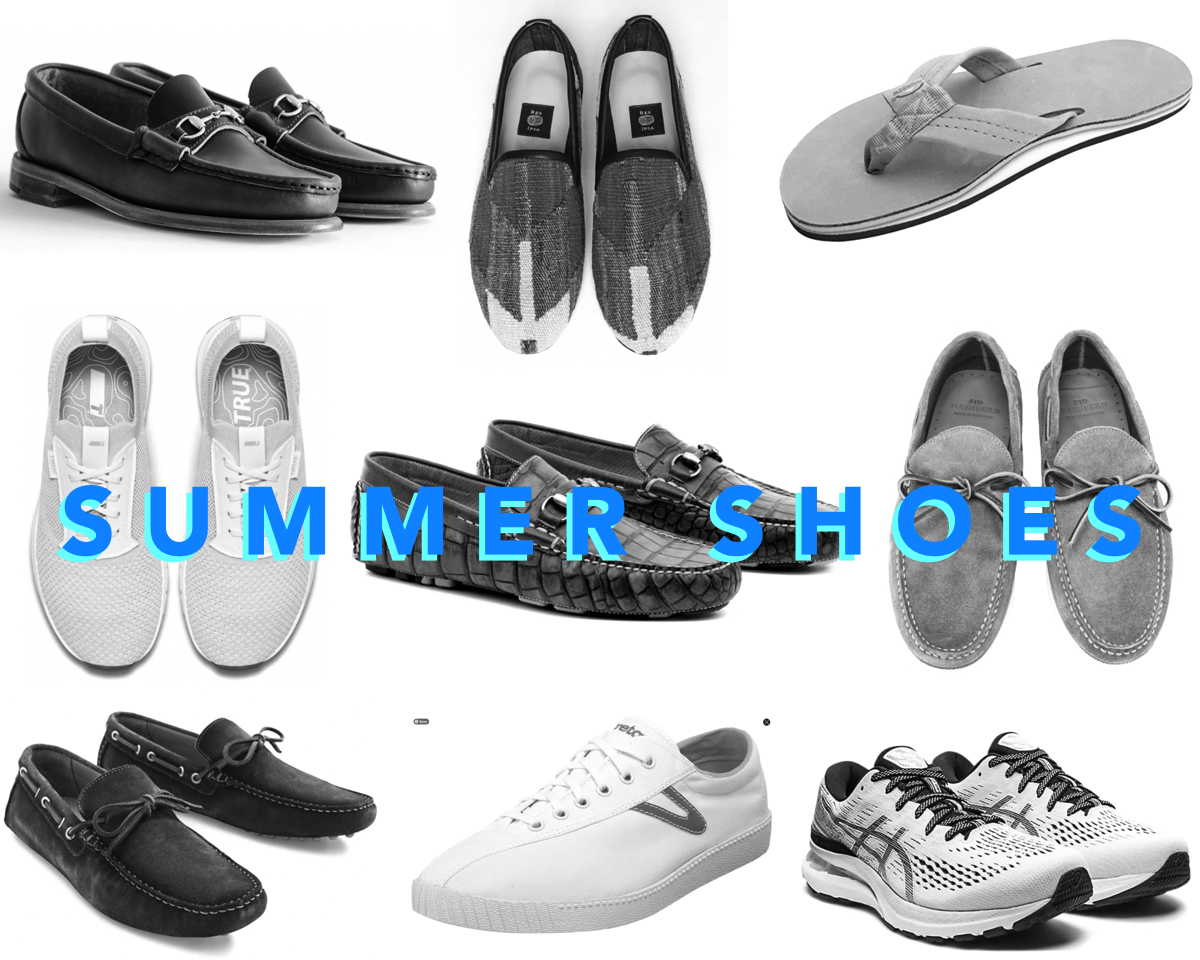 Shoes in the Summer.  That almost sounds like an oxymoron.
Since I've been out of the office over the last couple of years, I've been wearing out Rainbows.  Literally a pair of year.  But don't despair – there are so many great footwear options that work in these hot months.  Dressing up an otherwise polo/shorts outfit with a great pair of drivers or a pair of Nylites makes a world of difference, and adds some variety.  Color is another way to add some juice.  Don't shy away.
Essentially intended to dress up an outfit, these are choices that are comfortable and cool.  This is what my rotation looks like: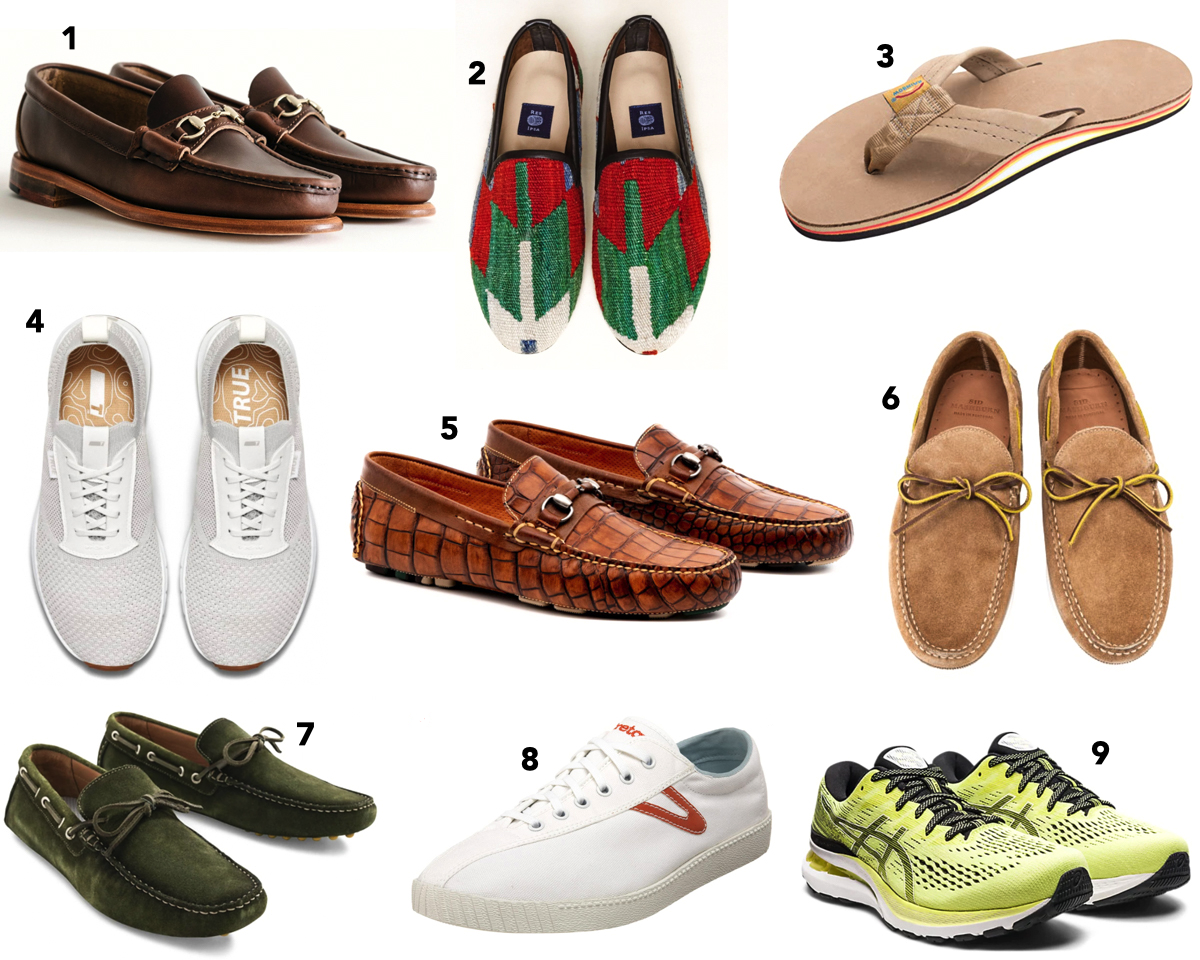 From Top Left:
1. Oak Street Bootmakers Brown Bit Loafers:  Unless I'm wearing a suit (rare…), these are about as dressy as I'll get.  Usually with a cuffed pair of lighter chinos or 5-pockets.
2. Res Ipsa Kilim Loafers:  My obsession with these continues.  They are such a cool spark of color.  The key is to let these be the star of the show…solid pants/shorts and a white shirt.
3. Rainbow Single-Layer Flip Flops:  The reigning champion…is there another option?
4. True Linkswear All Day Knit IIs:  These fit in the 'casual sneakers' category for me.  Comfortable enough to wear around all day, but stylish enough to go out on the town.  Additionally, they are good for a quick session at the range…
5. Martin Dingman Monte Carlo Bit Drivers:  Drivers are still a great option in the summer.  There are so many varieties.  Martin really swung for the fences on these: the alligator grain, the bit, and the camo treads immediately get these on the All-Star ballot.
6. Sid Mashburn Tan Suede Camp Mocs:  I am at the point where I wear camp mocs all year-'round.  Plenty of options these days, including these tan suede jobs with white soles (gasp!).  Hey – they look good!
7. johnnie-O Getaway Drivers:  Another seriously cool driver option.  Color is your friend.
8. Tretorn Nylites:  Canvas shoes have gone all over the place over the years, but the Nylites have stayed the course.  I've had the white/green pair for years and wear them all the time.  Great casual options that are an upgrade to flip flops.
9. Asics Kayano 28s:  Working on your fitness.
What did I miss?