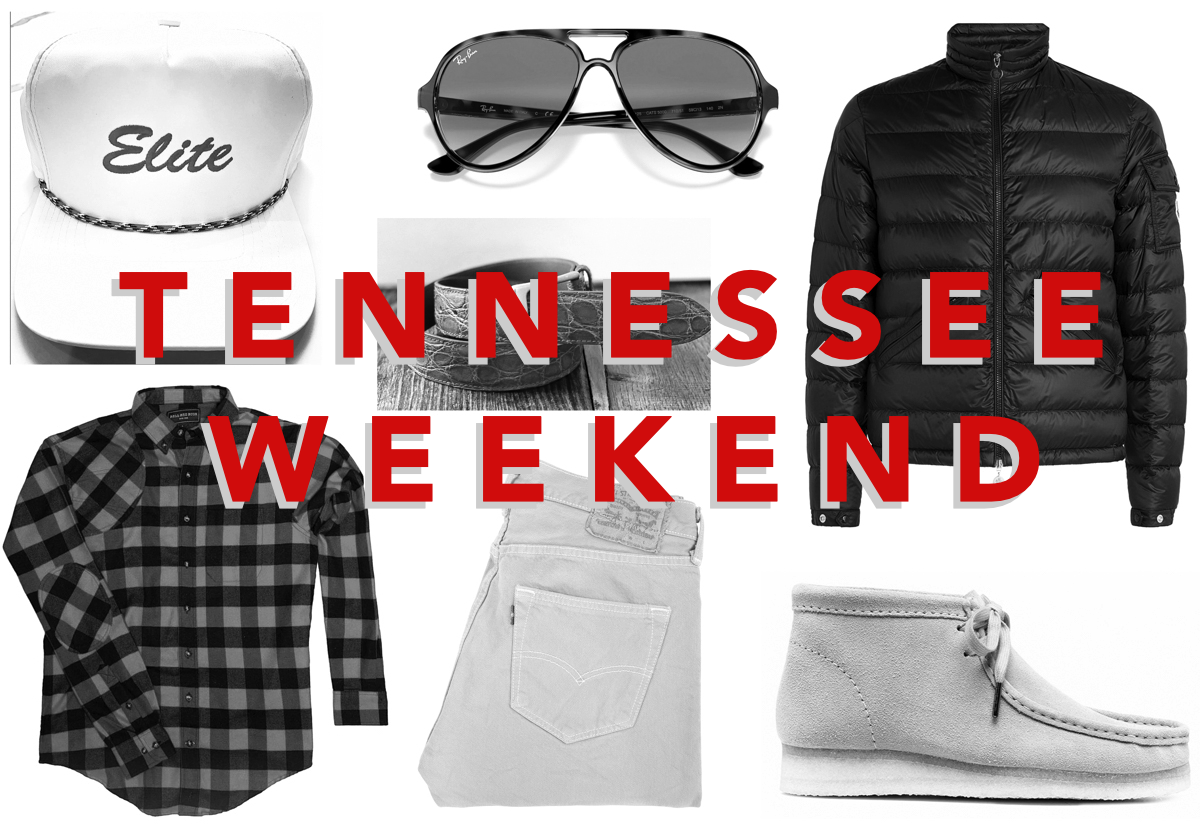 I've seen quite a few games at Neyland Stadium.  It's a typical SEC venue: huge, picturesque, and has it's unique characteristics just like every other stop on the SEC tour.  Tailgating is good, but the strip is better.  Gas stations and churches will rent out space in the back so Billy Jo and Bobby Sue can party.
There's one thing about games in Knoxville that really gets to me: all the orange.  And it's not even real orange…it's faded orange.  It's orange that has been sitting in the window getting sun for a year.  And it's everywhere.  The fans embrace it (respect).  We've all heard the 'straight from the deer stand to the stadium' (which is true), but it's all over the spectrum.  You'll have guys in 25-year old Tennessee Orange jumpsuits to ladies in orange mink coats.  It's incredible.
As an away fan, take a little inspiration from the Chattanooga >> Knoxville drive. The mountains.  The cold air.  The rocks.  The million 18-wheelers.  It's like an 80's country song…but dress it up a little, like I know the Dawg fans can do: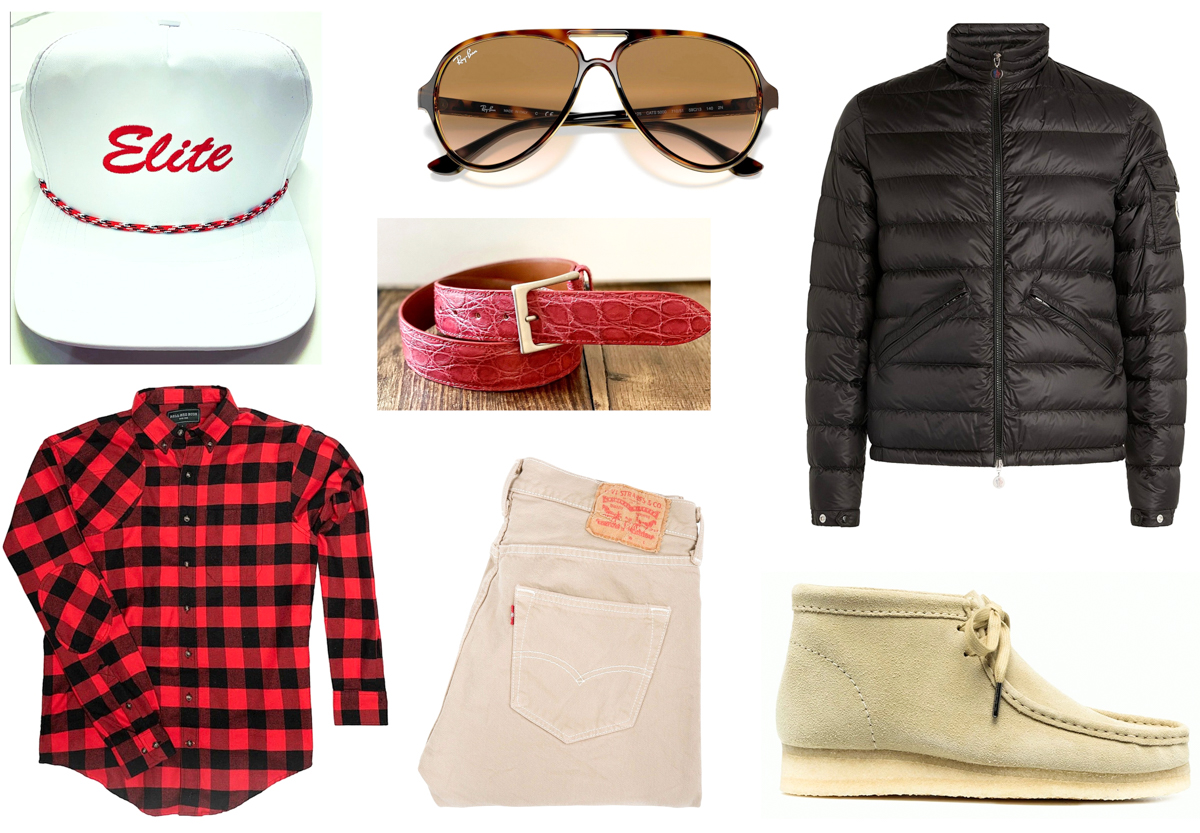 From top left:
'Elite' Hat from Buckhead Brim Co: Show them who means business.  This hat should get some 'Peyton' or 'Fulmer' comments .  Retort with 'Hobnail Boot' and 'current ranking'.
Ray Ban Cats: A cool, vintage style that should pair well with the rest of the look.
Moncler Down Jacket: In Knoxville, there is a 100-degree temperature drop as soon as the sun drops behind the upper deck.  Prepare accordingly.  Of course you should show out.
Matte Crocodile Belt from Blair's Belts:  Red crocodile.  Bring the heat.
Buffalo Check Sportman's Shirt from Ball and Buck:  Buffalo Check.  Red and Black.  Make it work.
Tan Levi 501s:  These are quickly becoming some of the most worn pants in my closet.  They go with everything, and being that they are Levi's, they won't break the bank.
Clarks Wallabees:  Extremely underrated.  We all had them back in the day.  Give these boots their due: they are perfect for walking around Knoxville, and give the gameday look a set of throwback stones.