Look what arrived, ten days after I sent them up to B. Nelson in NYC?  My Alden 662 loafers, resoled and polished.  I did a 'before' post here, showing their current condition.  I'm proud to say, the results are outstanding.  I'm very happy.
To recap, I opted for a resole, and upgraded the soles to the JR leather soles.  They are super nice, and everything you'd expect from a high-end shoe repair company.  The polish job is great.  I should caveat that I really like the patina on these loafers.  I didn't want brand new tassels, especially in this shade.  I wanted them to keep the look they had, just shined up.
I would definitely recommend B. Nelson for a resole job.  The time to repair, and the job are first rate.  Here are the results: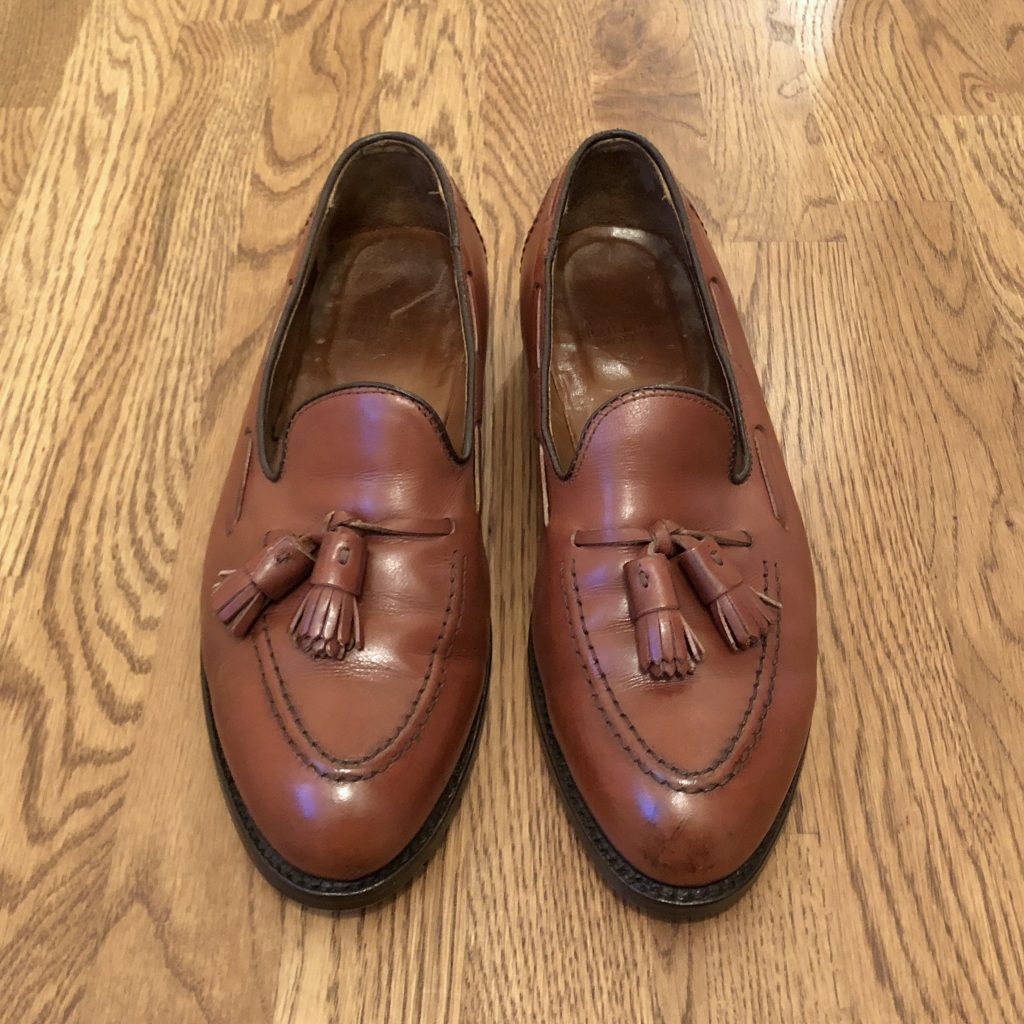 Do you have any experience with B. Nelson?  I'd love to hear your story.
=====
Please support our partners: