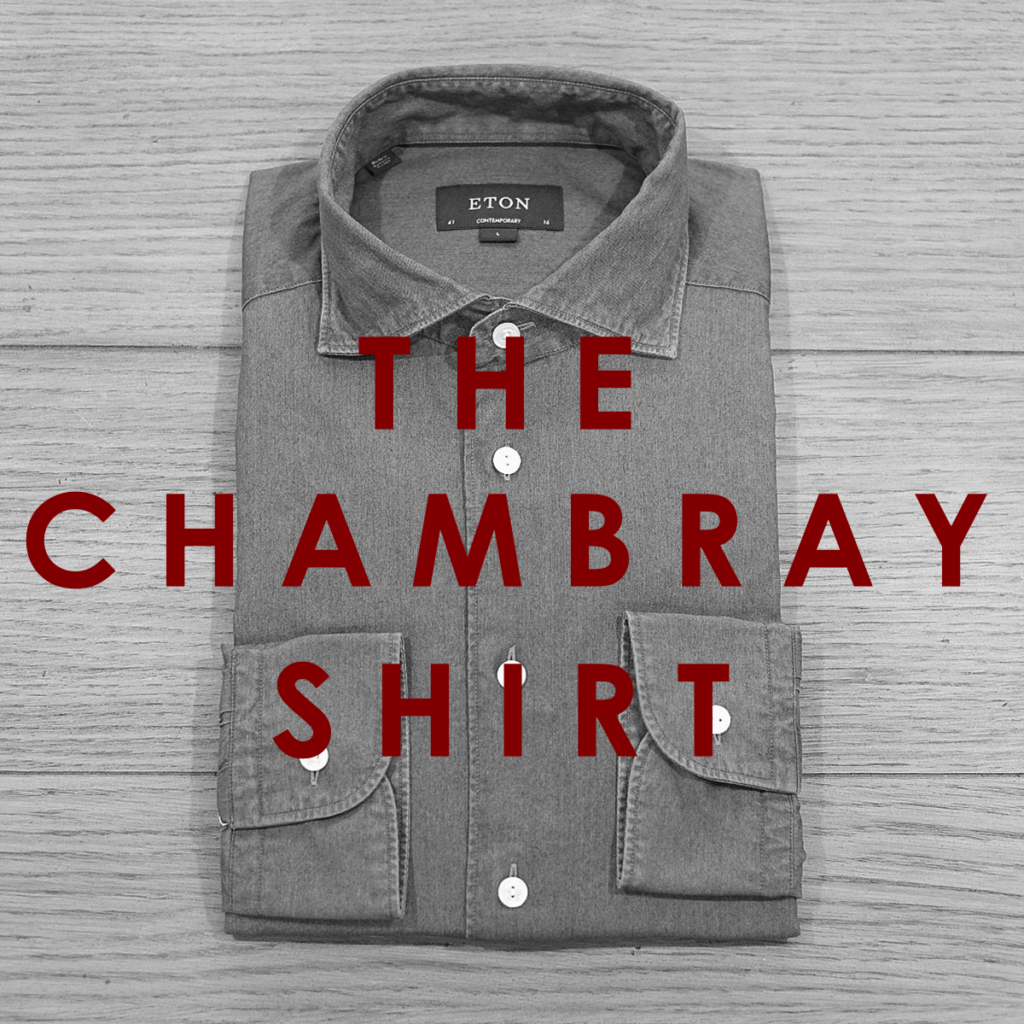 One area that I haven't burned a lot of calories is in Chambray.  I actually really like the fabric.  It's very versatile, and has a vintage Ralph Lauren feel to it when done right.  I've tried a few shirts here and there, but honestly, I haven't found the right one.  And it's not for a lack of trying.  I've searched high and wide.  Nothing.  They are either too rugged, or too Structure.
My idea of the right Chambray shirt is that it's basically a dress shirt that's been washed.  Unlined collar and cuffs, a good, medium blue, high quality buttons, and most importantly: the fit.  Given all this, I knew it would be tough to get one made, as I would have to wash it 100 times to get the worn-in look I want.  I don't want an off-the-rack look.
I plan on wearing this in a business casual to business professional environment, so this is going to get paired with anything from tan/green 5-pockets to brown/light grey trousers.  This will get a lot of work with tan and cream jeans.  Under a blazer or alone with the sleeves rolled up. I look at it as a very versatile piece in my rotation.
After thinking about it, I decided it was worth the investment to pull the trigger on a nice one.  I went to see what they had in stock at Miller Brothers, and found a winner.  Robby is the Chambray expert.  Rumor has it that he owns 300+ chambray shirts…  I told him what I was looking for, and he walked me right over to this Eton.  Perfection.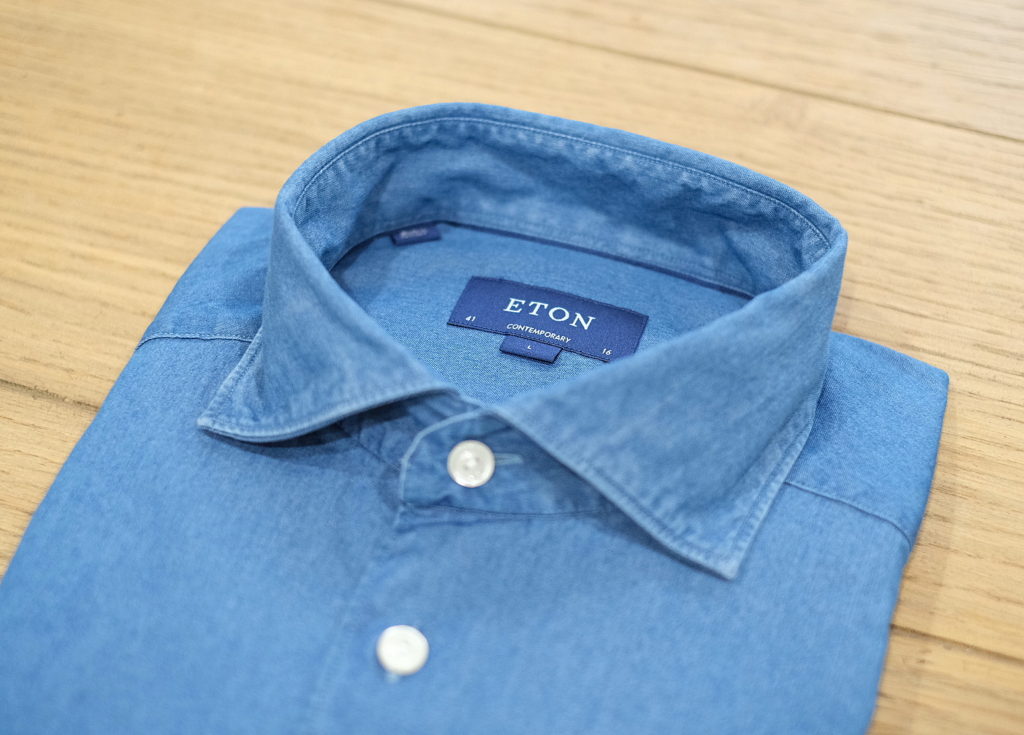 It has everything I was looking for.  The price tag was a little steep (a little over two bills), but considering how much I plan on wearing it, it's worth it.  I've run it through the wash a few times, and am going to have to get the sleeves taken up an inch, but I can't wait to get some road wear on this bad boy.  Very happy.  More images: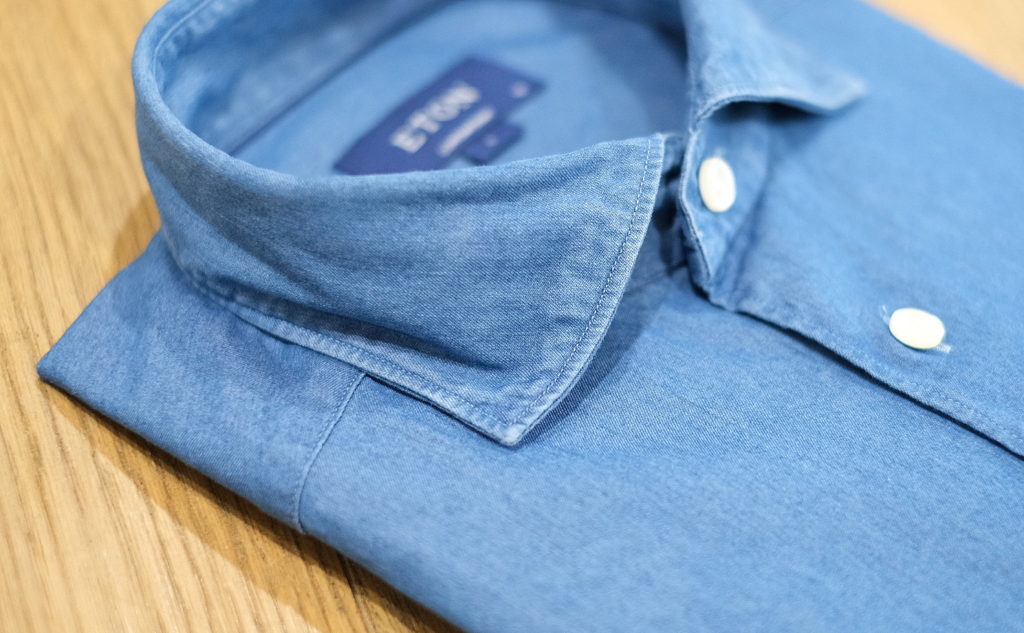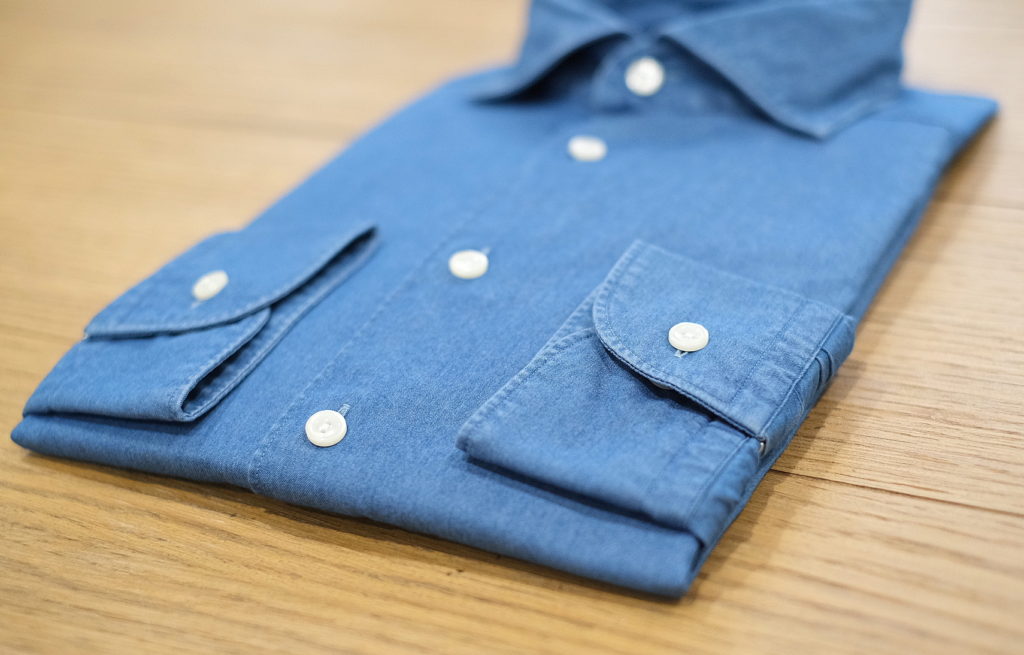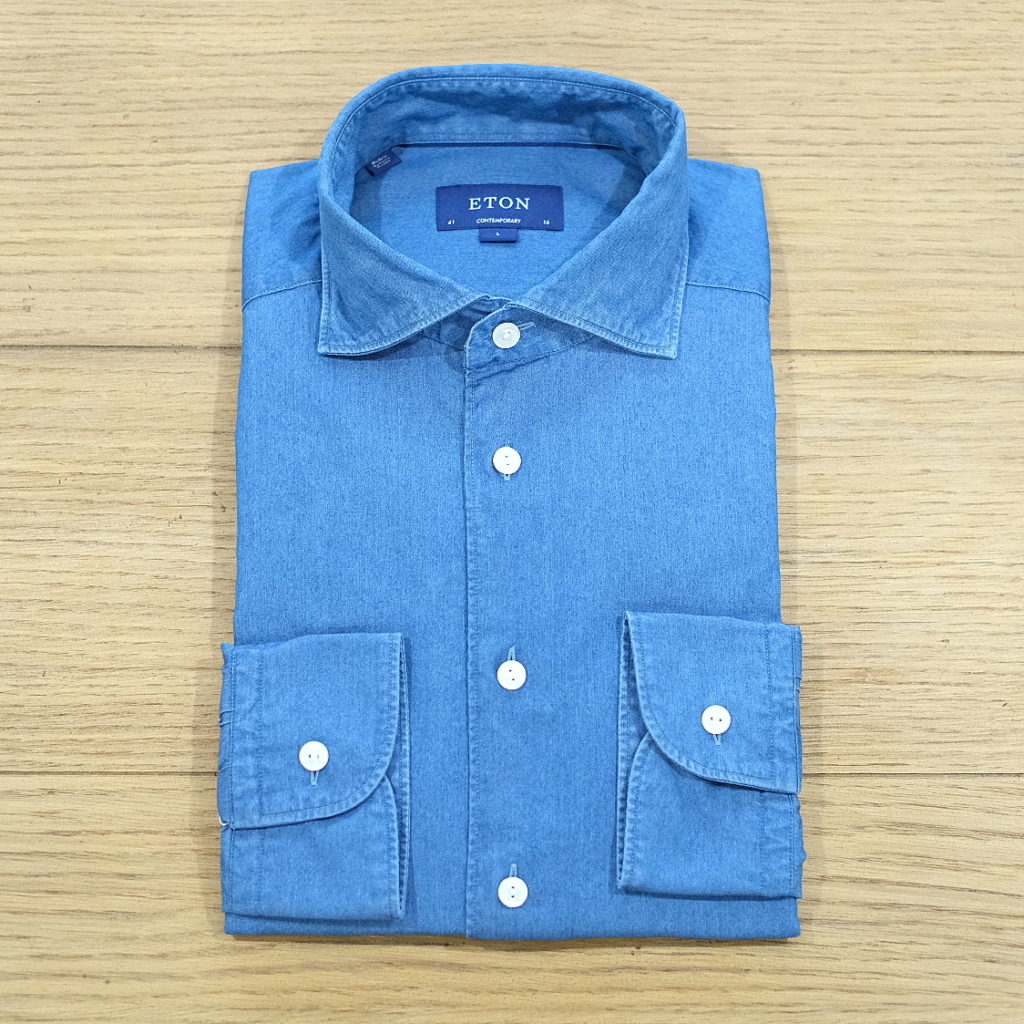 Are you a Chambray guy?
P L E A S E    S U P P O R T    O U R    P A R T N E R S :