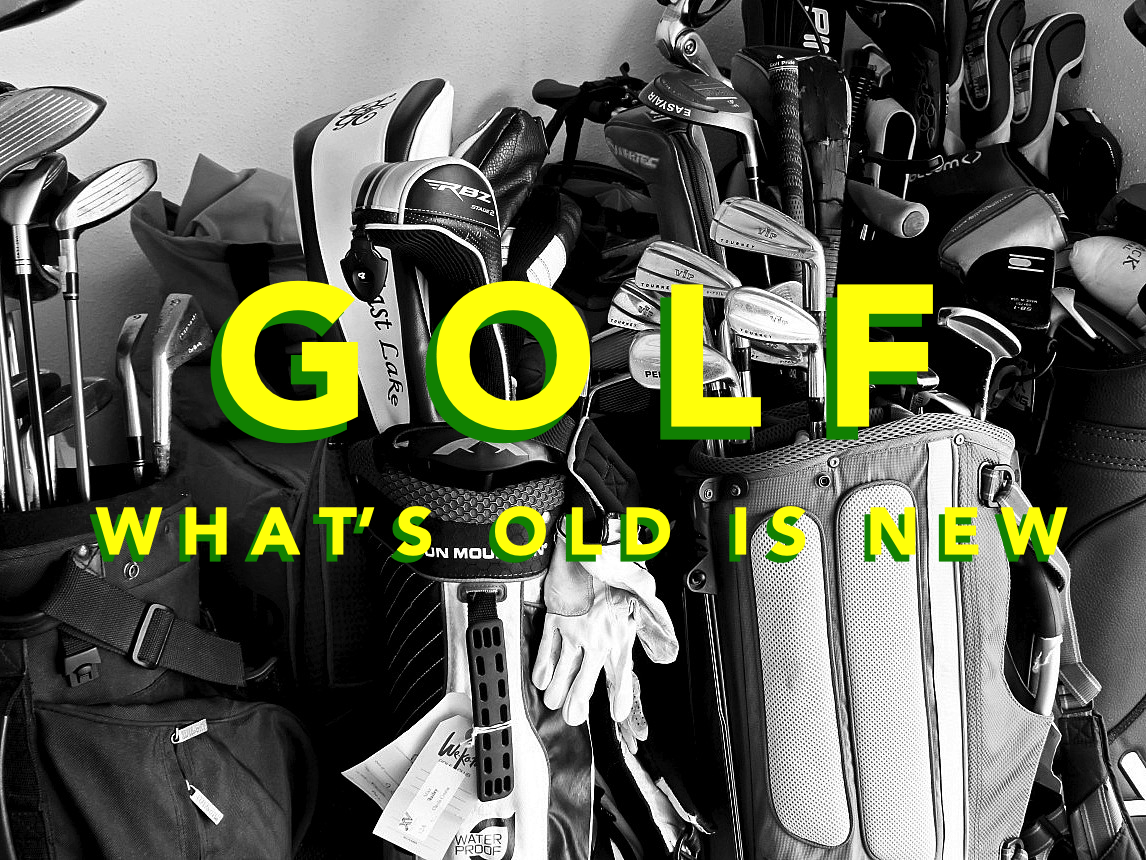 Golf is funny.  Especially golf equipment.  I've seen people show up with the latest and greatest PXG irons and see an improvement in their game.  I've also played with people who hit 1994 Titleist DCIs that carry a single-digit handicap.
It brings up a great question: for those of us that aren't pro (read: hit golf balls for eight hours a day), does the equipment make a material difference?  There are arguments on both sides.  Let's level-set: this argument assumes that the golfer has had some professional instruction and/or club fitting (which I highly recommend), and formally tracks a handicap index.
On the one hand, there's a confidence element in having the latest and greatest in the bag, knowing that there's nothing else that can be done to get the most out of your shots.  At least from an equipment standpoint.  While this is a heavy financial investment, golf has a tendency to suck your wallet dry.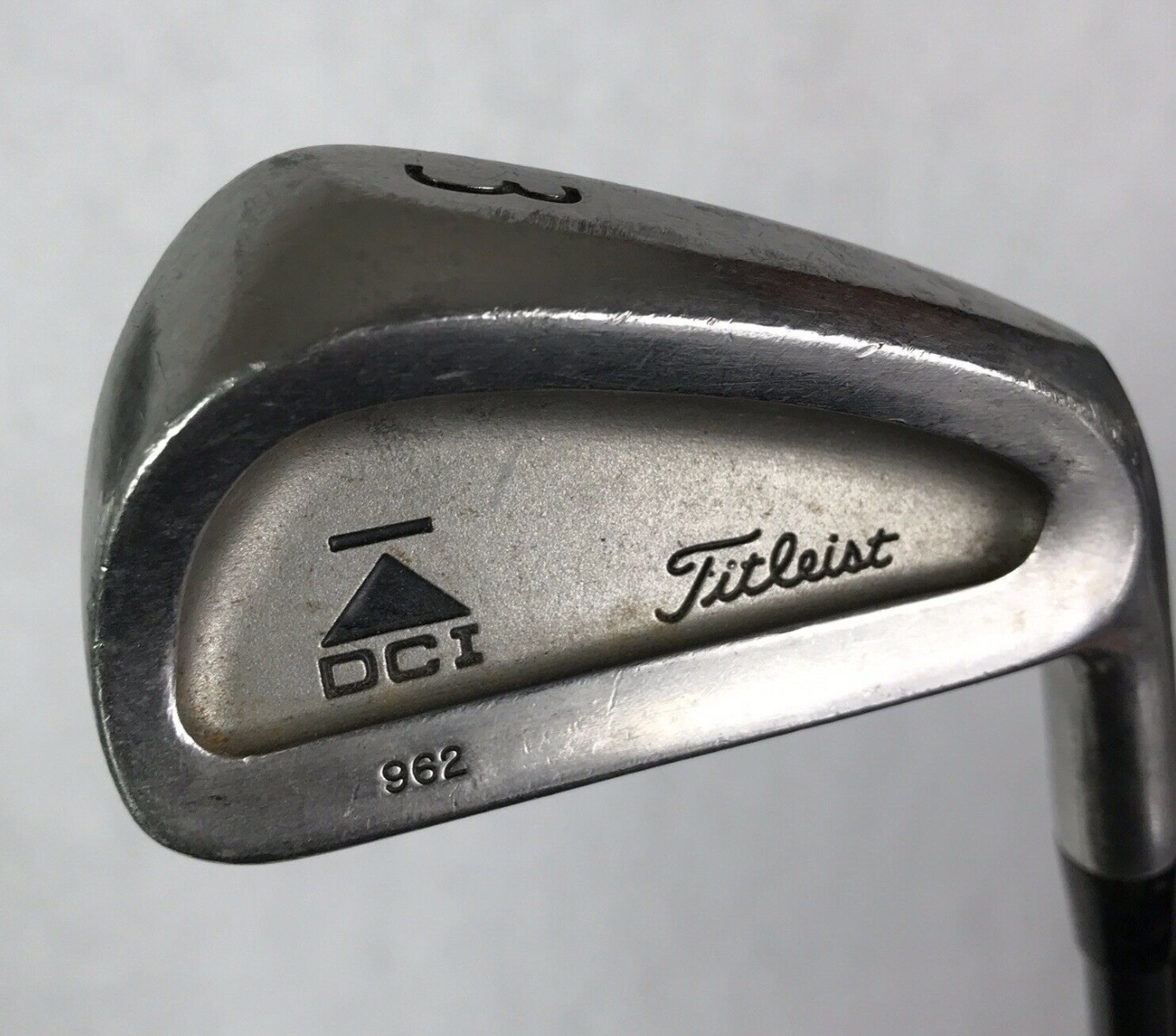 On the other hand, there are those that are confident in their swing and don't have an equipment problem.  Most of these people usually take pride in what's in their bag and take care of it to survive the long haul.  I've seen plenty of bags at nice clubs with older DCIs, older Ping irons, and Hogan Apex irons.  The classics, if you will.
My golf game has suffered over the last year.  Having our second boy a year ago has sucked a lot of time from my weekend schedule, and COVID/working from home has hurt the weekday schedule.  I do, however, see light at the end of the tunnel.  We're getting into a groove where taking a couple of hours here and there during the week will be easier, and I plan on taking advantage.
You've all seen what's in my golf bag, and as of now, I'm pretty happy.  I like my woods (Titleist), and really like my wedges (Titleist SM5s).  My irons are some older AP2s that I hit well, but as of now, they are subject to an annual review.  I'm planning on getting fitted either later this year or early next, and we'll see what comes of it.  I've always been a Titleist guy and really love the new T100 irons.  That's where I'm leaning as of today.
Bringing all of this full circle, there is one club that causes more frustration and glory than any other: the putter.  There isn't a club that rotates more in and out of a bag…it doesn't matter if you are the new equipment guy or the old equipment guy.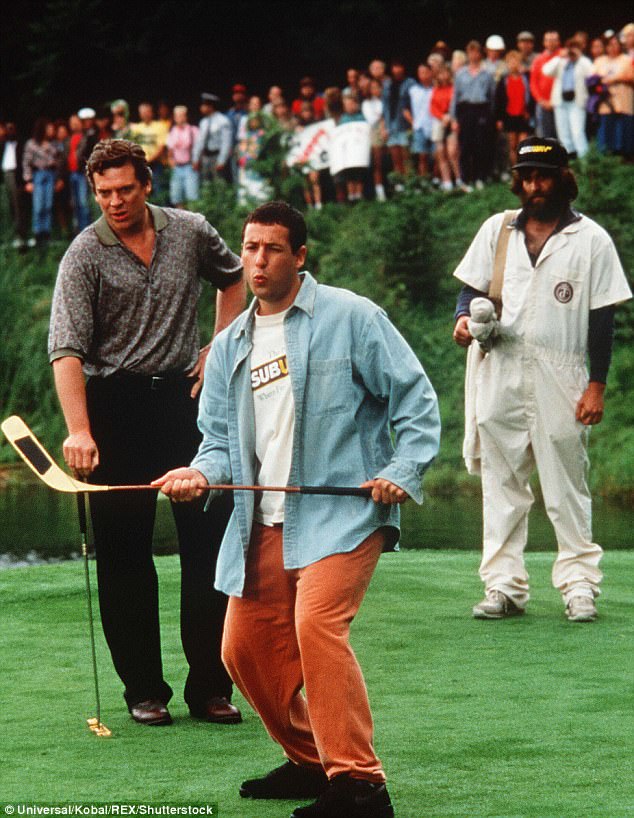 Scotty Cameron leads the pack.  No doubt their putters are works of art, and new releases are highly anticipated.  What's interesting is that *new* is not necessarily better.  I've had multiple conversations with players that echo this sentiment…  Folks that bought a Newport 2 back in 2004, and keep going back to it, even though they might have purchased numerous putters between then and now.  It's like your first love.  There is an emerging market for used putters and refinishers that has become much more than window dressing or Instagram art.
I have a love/hate relationship with my putter, which is why I bought and restored a second.  Both of my putters were bought second hand, and I restored them both to a subtle, timeless colorway.  I did a little research, and it seems that this is a trend that is catching on: the aftermarket prices for older Scotty Camerons have gone up significantly in the last year or so.  I remember when a Tei3 could be found on eBay for around $100-150 (today you'd be hard-pressed to find one for under $300).  Granted they needed some work, but the aftermarket buy baked in a $100-150 refinish into the cake.  The good news is that there are some GREAT aftermarket shops that do a fantastic job.  Check out Putnam Putting's latest work on this bad boy:
Before: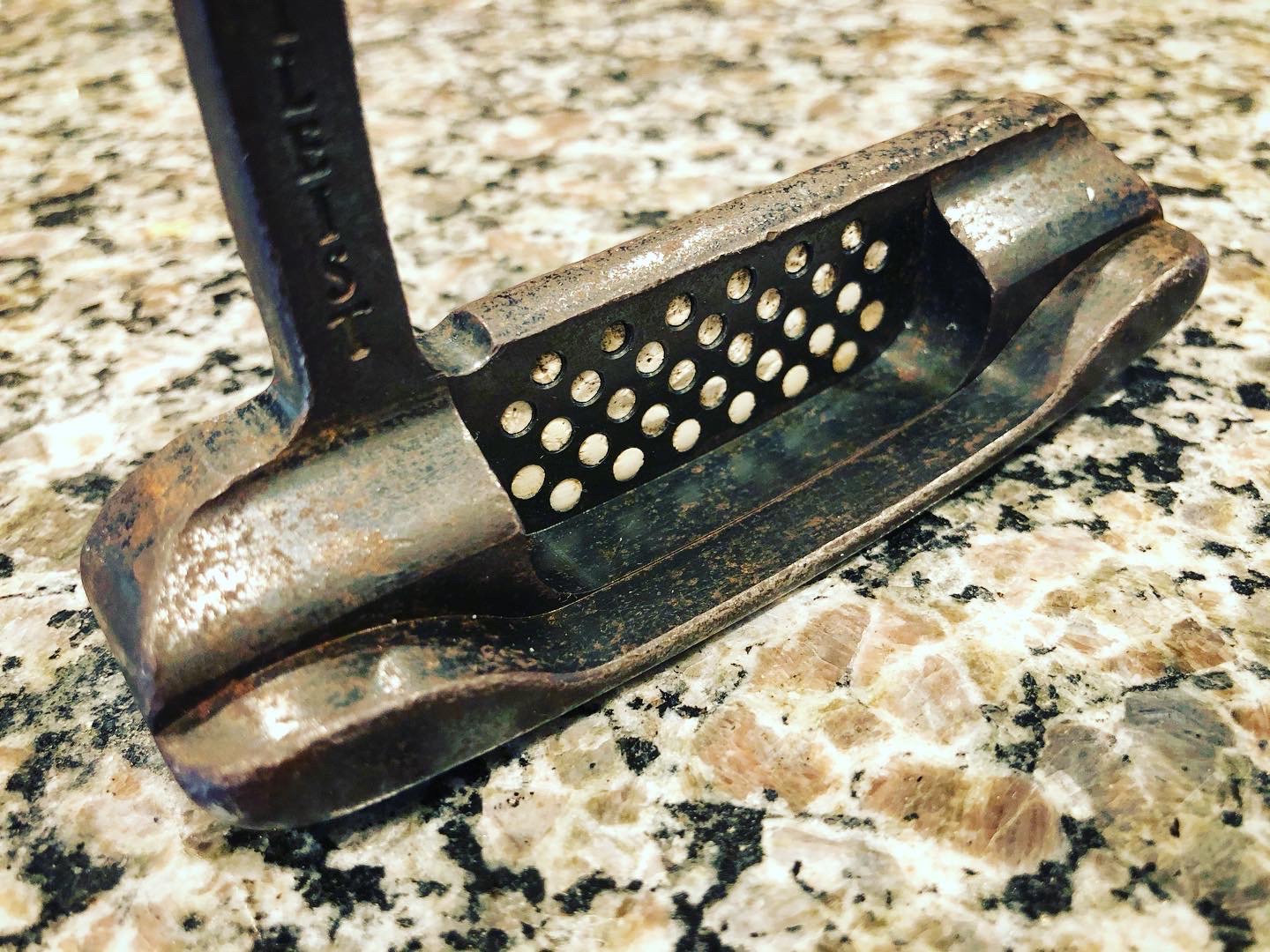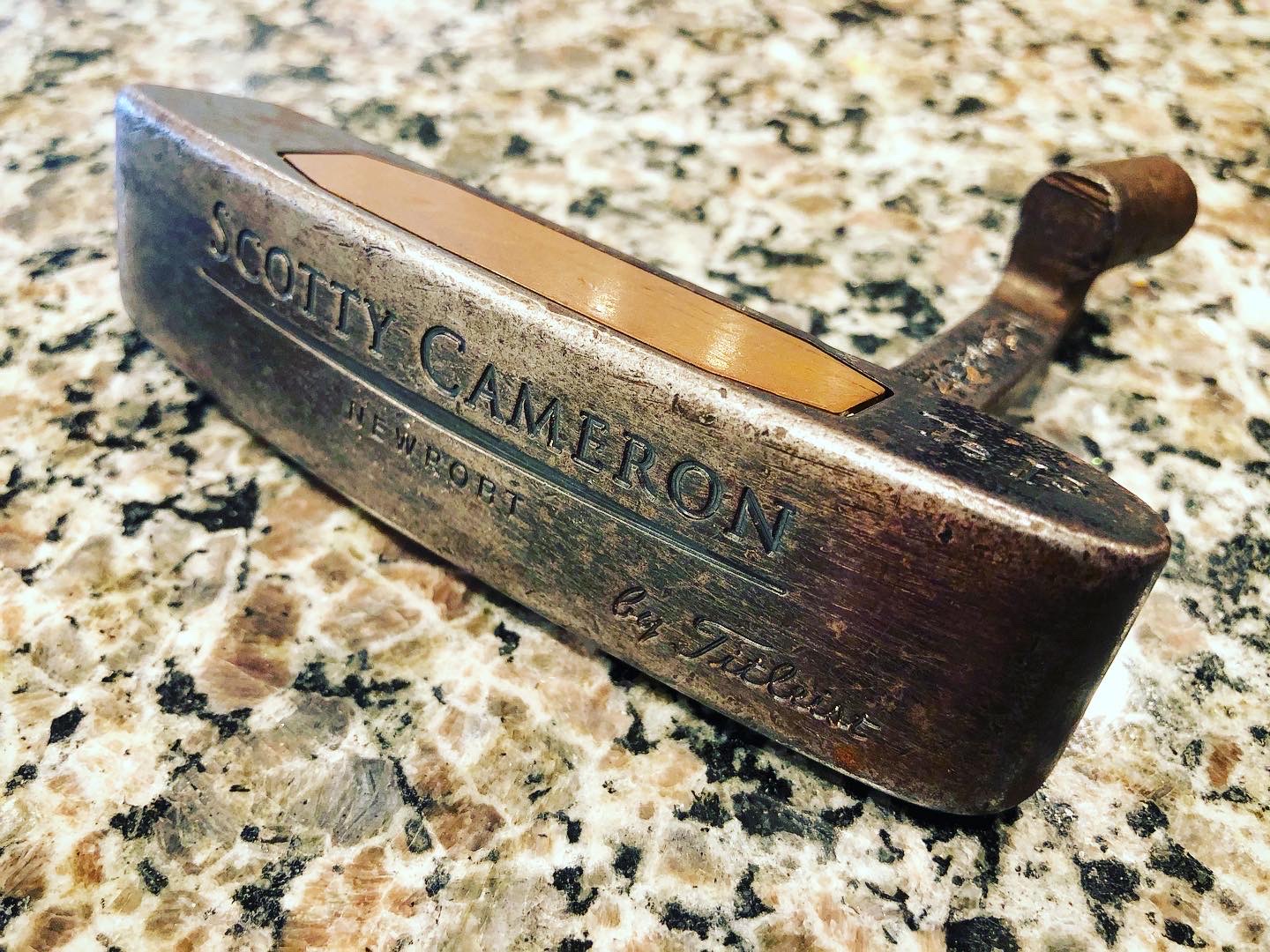 After: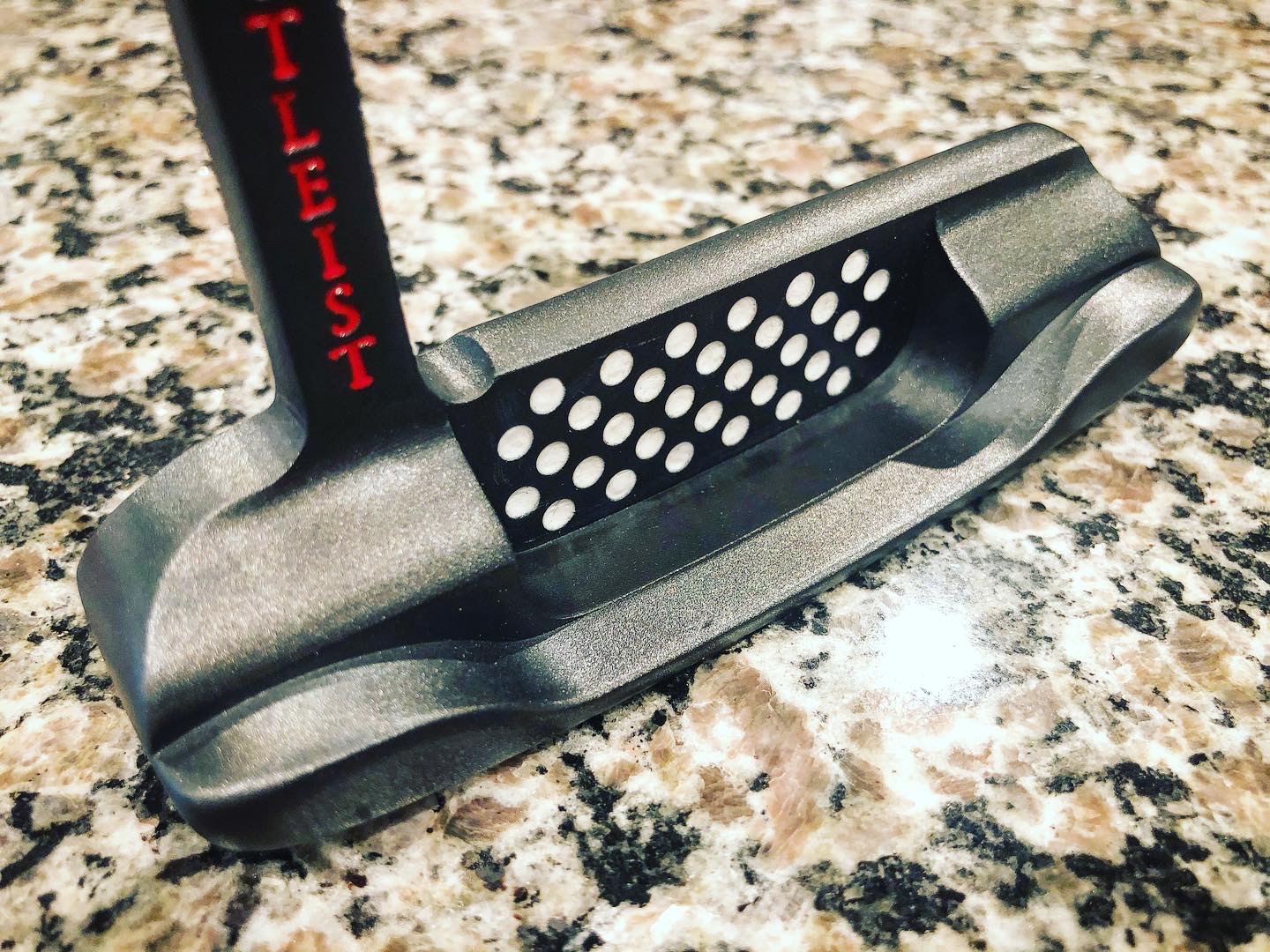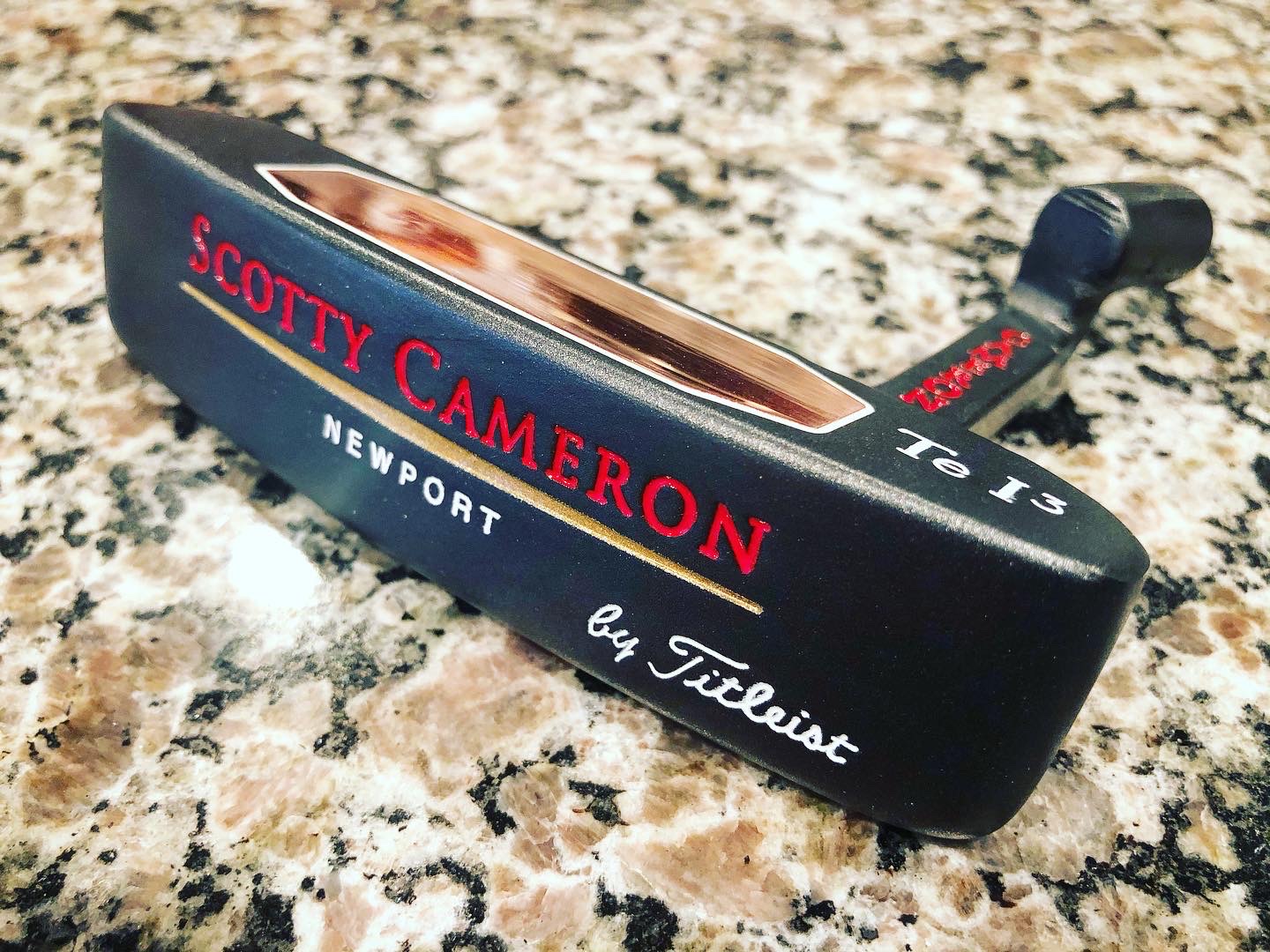 I'm all for this trend.  Maybe it's because I'm getting older, but seeing these beauties restored and back to work is a good thing.  I like looking down and lining up a six-foot putt and know I'm striking it with a club that has been cared for and will hopefully treat me right.  It makes all my three-putts a little more bearable.