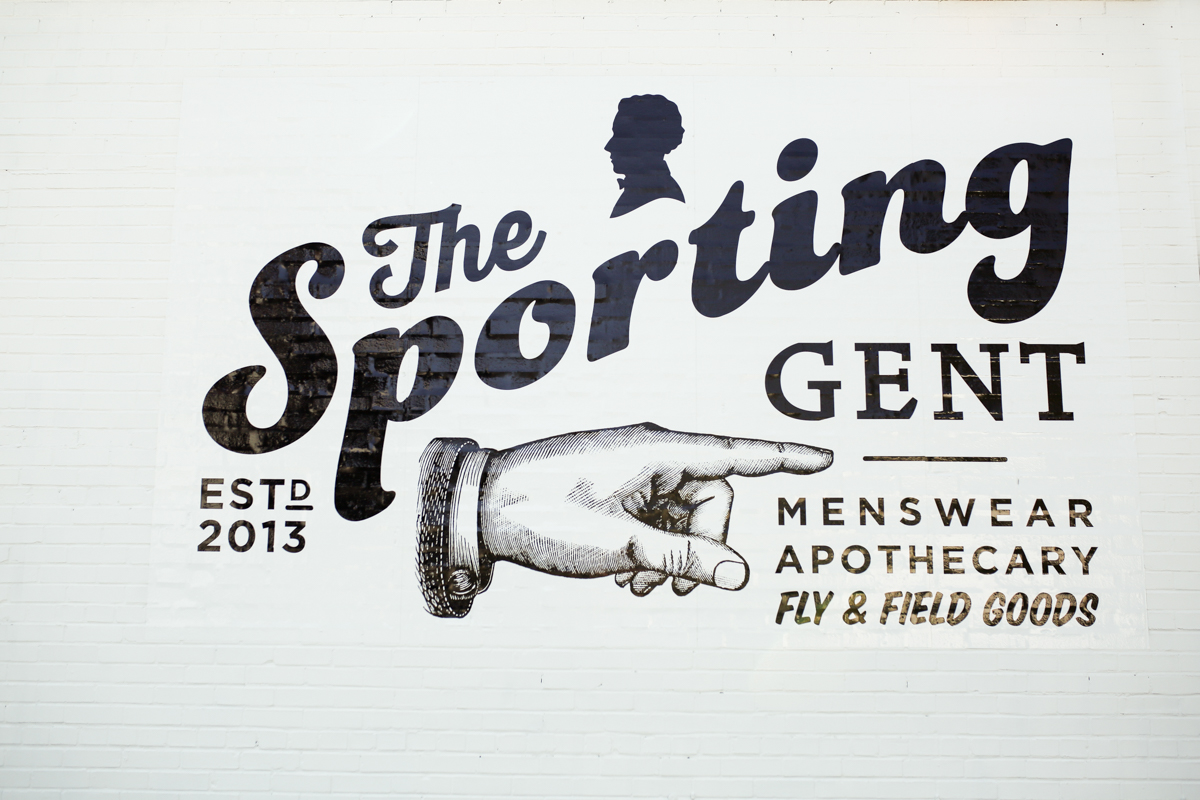 Over the past couple of years, I've developed a friendship with Marc Williams, the founder and head shirt folder at The Sporting Gent.  He's an idea guy that decided to open his shop in Charlotte back in 2013.  It's a fun store.  They carry all the goodies that most of you use and enjoy, as well as his own brand: TSG.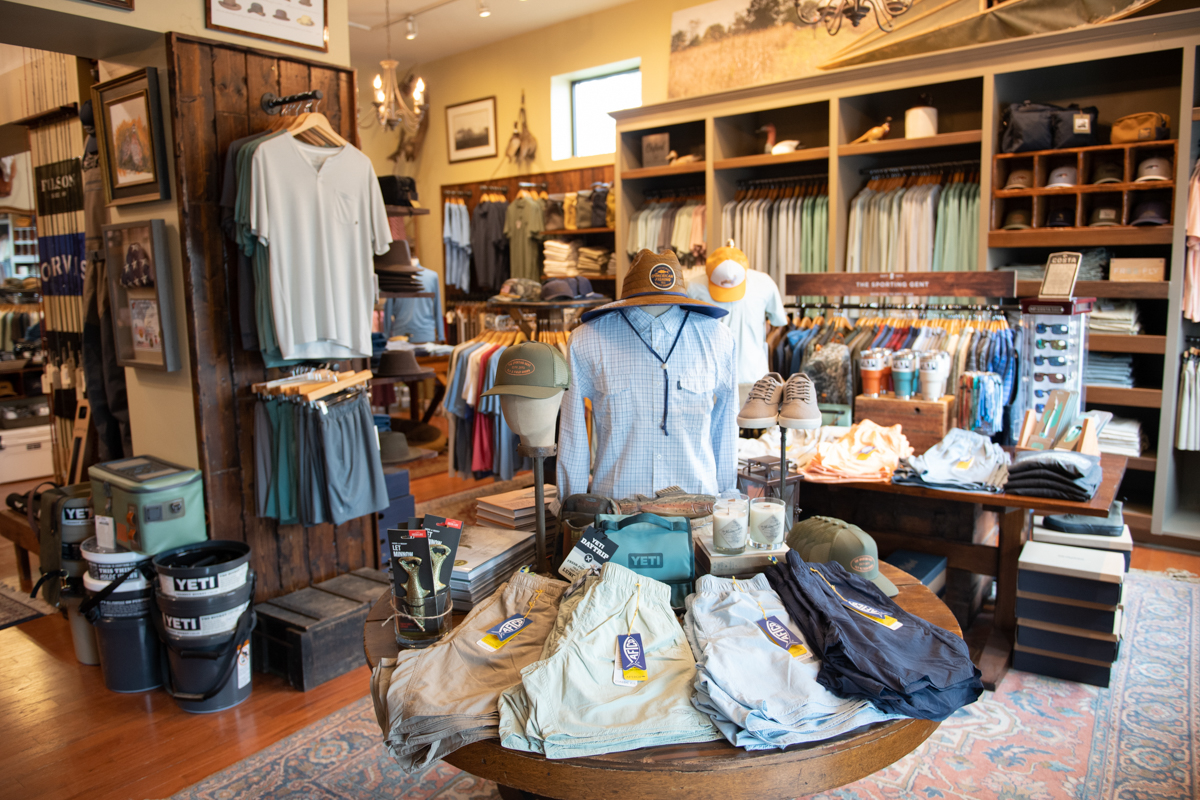 Marc can get obsessive, in a good way.  He was laser focused on getting The Sporting Gent off the ground with a special feel.  He knew there are a bunch of guys that appreciate good looks and good gear, and he wanted all of us to feel at home.  Not only with the brands that he carries, but also with his own brand.  He has extremely high standards when designing the next 5 pockets, polos, or his old-school camo design.  Marc knew that this would create a group of friends that use his shop as a home base.  So far, it's working.
Guys like Marc took the COVID quarantine as a chance to hunker down and reassess his business.  Everything.  From the brands he carries to the direction of his business.  His Spring releases have been home runs, like the Barrier Polo, and without tipping his hand, I can assure you that you are going to see some really cool things the Fall.  Until then, here's a little insight from the man himself: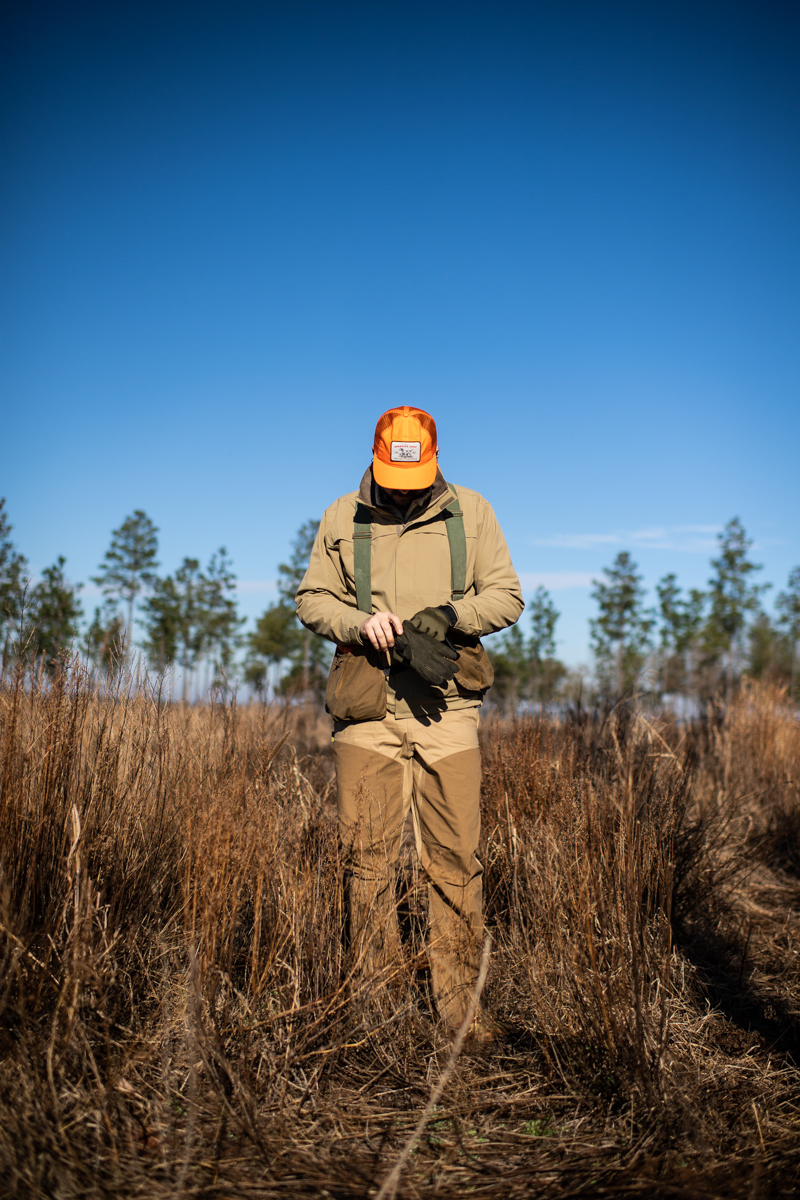 What is the history of The Sporting Gent?  This whole thing started in late 2012 with an idea and opportunity to bring a sh**ton of great brands, both new and well-seasoned, under one roof to a brick-and-mortar shop in Charlotte. I wanted to create what I thought was lacking in the market in a clubhouse-atmosphere that stocked and promoted both the gear and the sporting lifestyle. We always knew that a well-rounded brand was our goal, we'd want to develop our own goods, but we took our time learning and listening….a wise man once told me – 'you have two ears and one mouth, use them in that proportion'…before starting to develop our gear alongside the well-tested and respected brands we already stocked.
How would you define your store/brand?  Woods, water, or wing – and for good measure: whiskey – is our spectrum as a brand, an apparel company and as a shop. A big part of that is we also understand that while the carrot of our brand is the sporting aspect – one we don't get to engage in 24/7 – we have to work and spend time with our families. And that's why we also focus on building and sourcing goods which are smart for your "everyday" not just the adventures. As we build the brand outside of the shop's four walls we understand what our ethos is: smarter, purpose-driven designs aimed for the adventures in your life, for both work and play. Let's say we define ourselves as a one-stop-shop.
How does Charlotte play a role in TSG?  It has a huge influence across the board for us. It's my home, the company's home, and a melting pot of southern tradition and "new". We love Charlotte and I hope it's my home for a long time to come….unless y'all start buying up our awesome gear like crazy and I can retire to a ranch somewhere.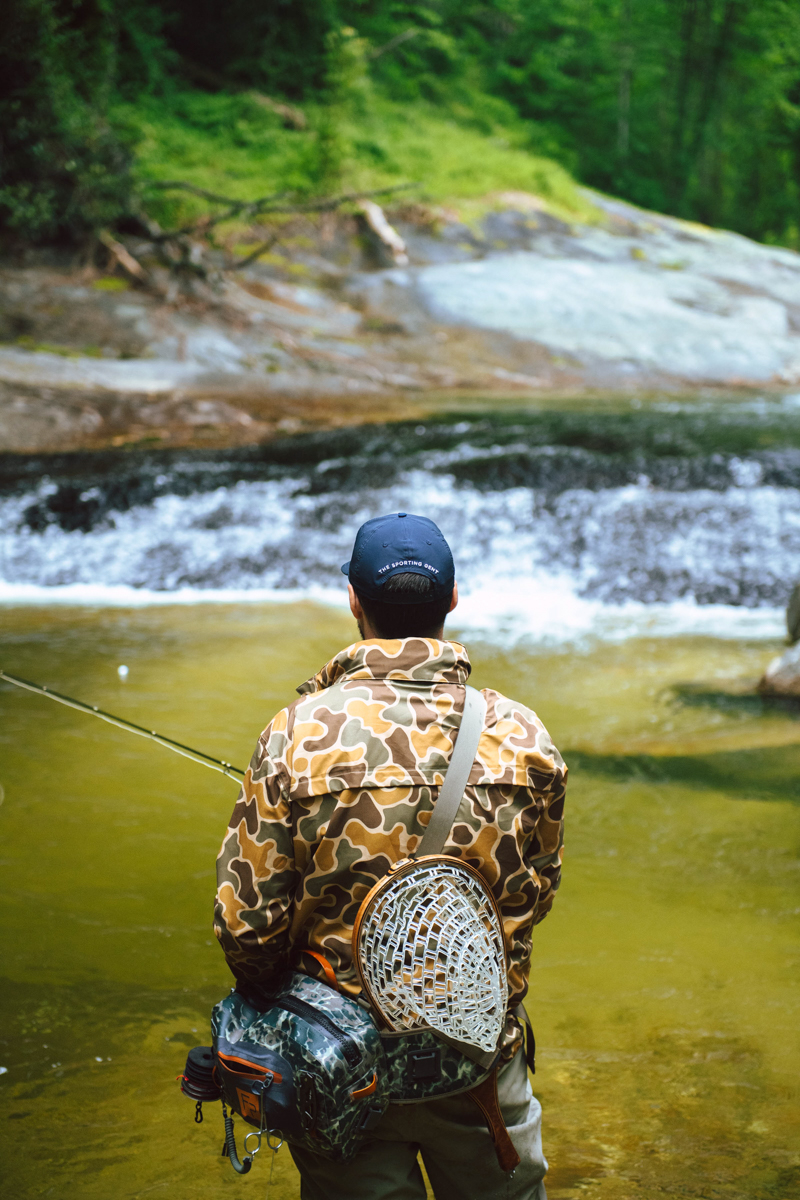 What kind of guy shops at TSG?  We don't have a "guy" but a spectrum of folks who hang out with us. Not all are outdoorsmen. Not all appreciate the outdoors like we do, but I think they appreciate the thought put into our gear and selection and also the desire to be the best, not the biggest. There's a huge distinction there. Our goal is to be really damn good at what we do. And I think that rubs off on all kinds of people. You spend 100 days a year outside in a stream or in the woods? Great, we have you covered. You spend two days with some buddies at a quail lodge once a year? Great, we have you covered too. It's not about alienating, but opening our brand and goods up to anyone who wants to jump on in.
I'm seeing more TSG gear pop up. What's it like running a brand, as well as a store?  Zero days are alike. One day is non-stop production meetings and testing and design work, and the next day is hanging out in the shop and showing folks the fruits of our labor. I've been having a ton of fun building and testing our apparel catalog but when I need a break the shop is a damn good place to take it. I have my hands in almost every bit of the day-to-day, so it's a crazy ride some days. But the best part, barnone, is hanging out with our folks here at the shop and coming up with the crazy ideas that we ride the growth of our brand on. Getting invited on a bunch of awesome trips is pretty legit too.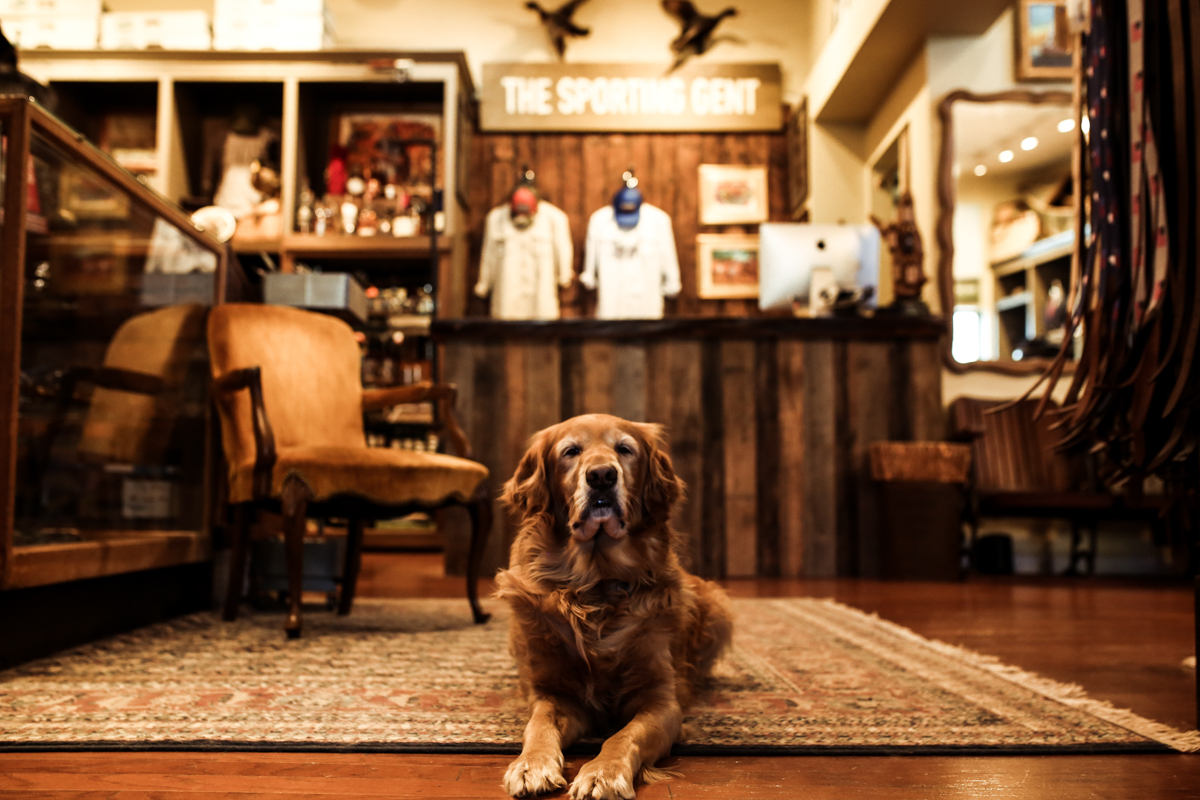 What do you like to do outside of running TSG? Hanging out with my beautiful wife and my two field goldens…in that order (…just in case the wife reads this….take notes here, fellas).
What's on your Spotify playlist? Mac Miller a lot lately and Leon Bridges (thanks again to my lovely wife). Plus a bunch of random stuff from Sting to Snoop.
Next time you are in the Queen City, be sure to stop by and say hello.