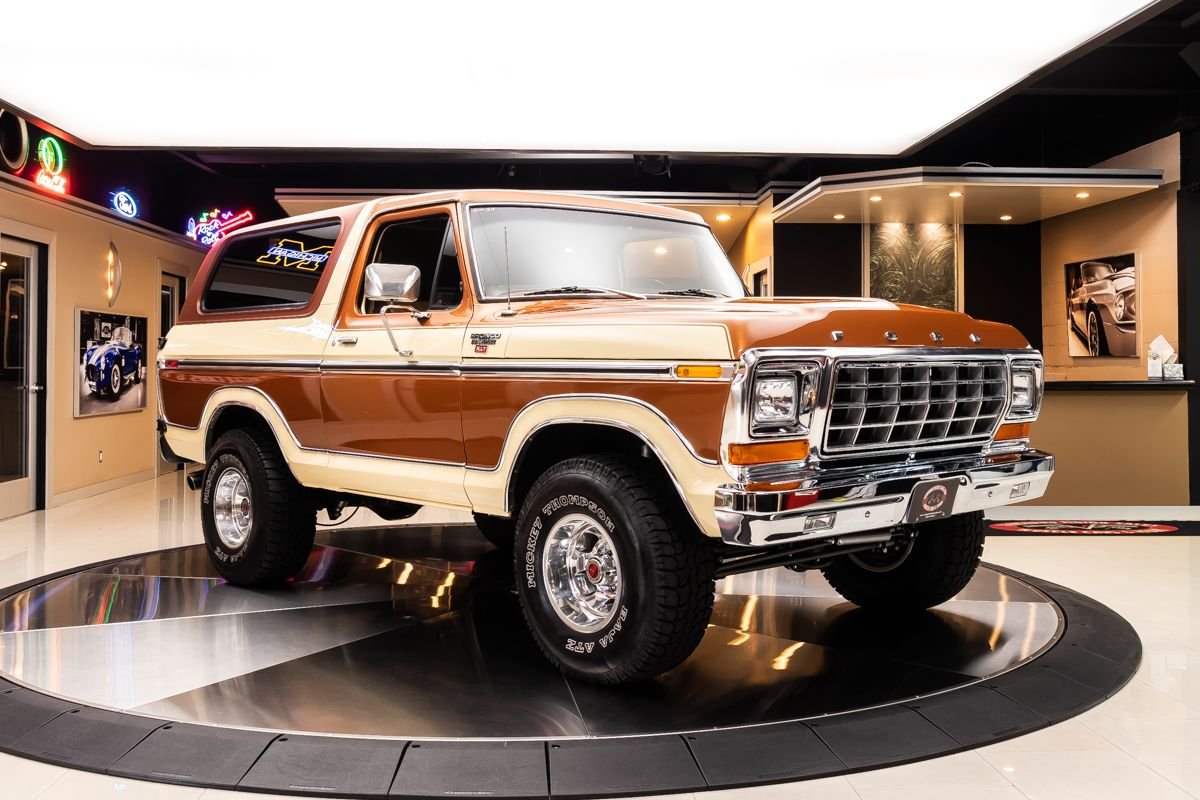 Came across this bad boy, and had to share.  Check out this 1979 Ford Bronco Ranger.  Being sold by a collector in Michigan (via eBay), he's asking a BIG price, however, it's essentially a nut and bolt restoration.  She is basically perfect.  You know I'm a sucker for two-tone…
Since I've gotten Bertha, I've had a TON of conversations about vintage SUVs, my process with Bertha, etc.  Judging by the current prices of pre-'75 Broncos, Jeep Scramblers, FJ40s, and old Defenders, there's a 'what's next?' question floating around.  My opinion?  I think the values of the aforementioned vintage SUVs/trucks have topped out.  I don't know how the market sustains those options going much higher.
Today, I think there are two vintage SUVs models that are ripe for the picking.  Trucks that you can find at an affordable price, and should see significant gains in value over the next 5-10 years:  FJ60-62s and full-size Ford Broncos ('79-'96).  When looking for Bertha, I wanted to find something that needed some work and wasn't overvalued.  I was VERY close to buying a '94 Bronco, but couldn't make it work for a variety of reasons.  Bertha was the right one for us, and we are very happy.
Back to this brown beauty: this is a great example of the iconic Ford Bronco.  Let this wet your whistle and then start scrolling Autotrader…