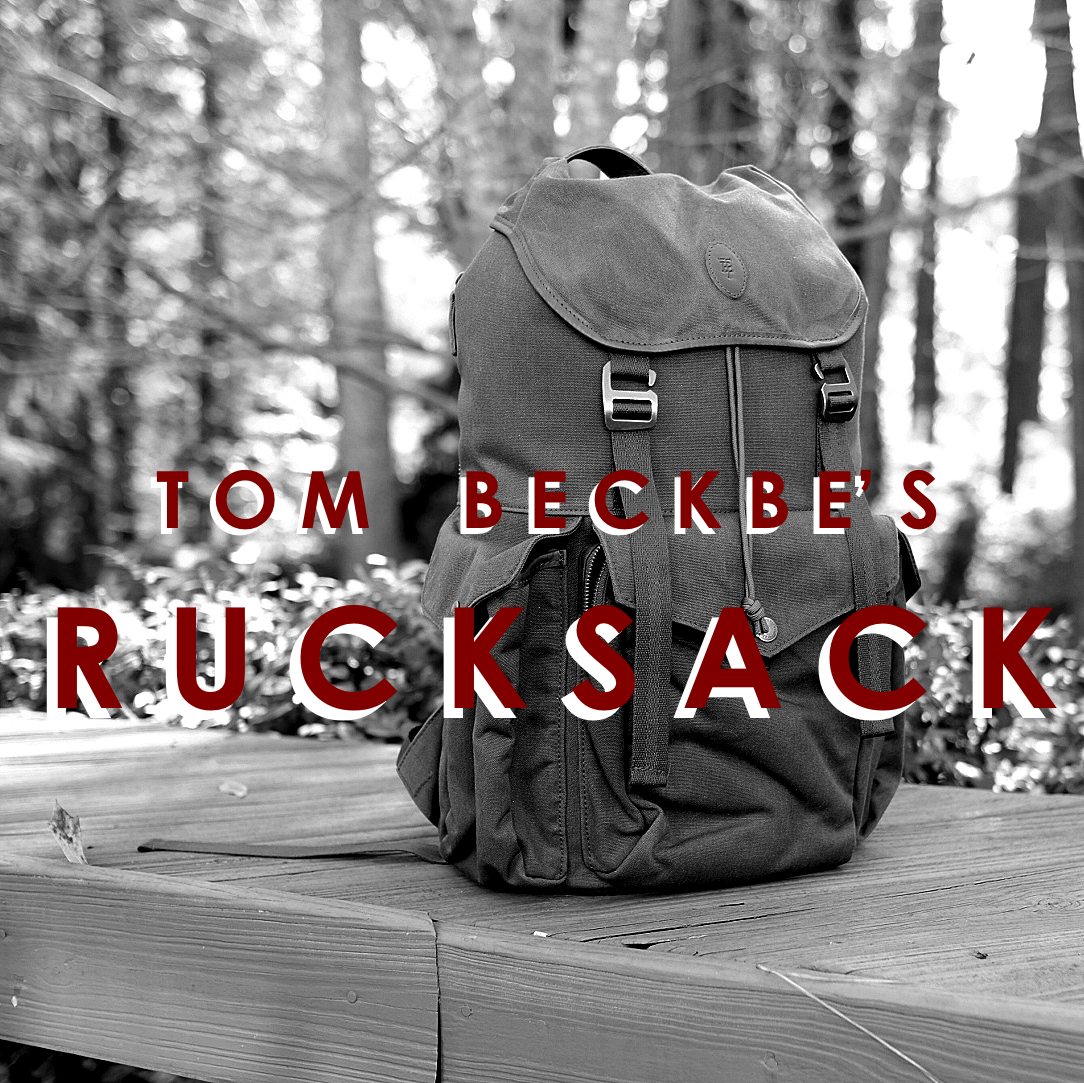 "Backpacks" are a funny subject.  My first thought would be the green JanSport with a leather bottom that I carried in middle and high school.  I think it is still in my parent's attic.  Good stuff.  There are quite a few folks in the professional world that carry a backpack – it's usually a black nylon of some 'Swiss Army' variety that carries their laptop and other accoutrements.  While this isn't my preference, I get it: the reality about backpacks is that they are super convenient.
Recently Rucksacks have become all the rage, mainly because they are something different, and in our consumer cycle, there need to be new and exciting offerings.  I think it's a good exercise, as it pushes companies to keep things fresh.
Tom Beckbe is a company that has done great things in the world of rugged, yet refined outdoor gear.  Their Tensaw jackets are actually hard to find as they are getting scooped up left and right, and after a successful launch of their duffle last year, they have expanded their luggage line to include a field bag, and their Rucksack: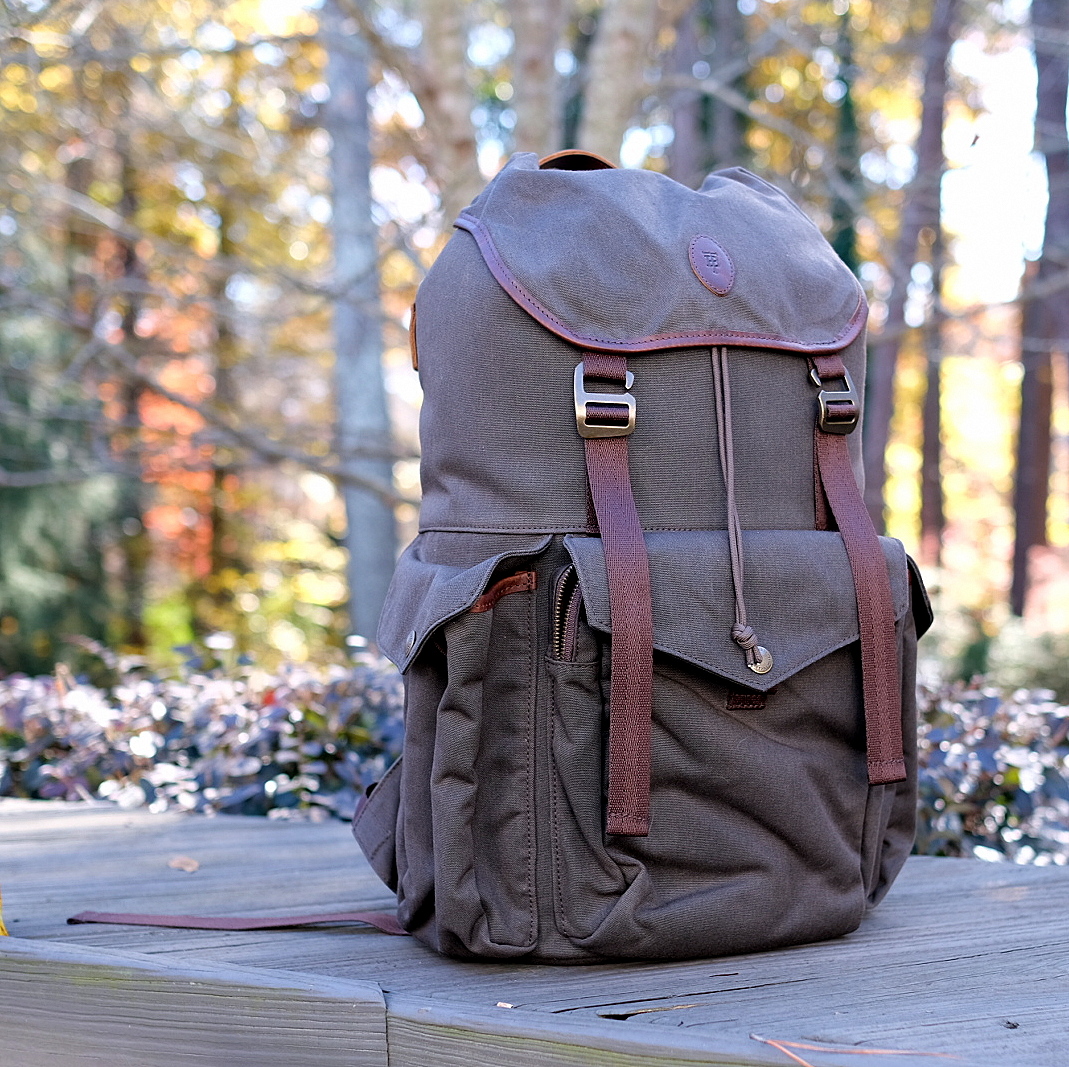 They sent one over to Atlanta for me to check out.  Here's what I like about it: it's a good size.  Not too big like a mountaineering backpack, but not so small that it loses it's function.  It measures in at 16L, which is great for overnight travel.  The fabric is a cotton canvas/nylon blend, which will repel the elements just fine, and patina very nicely.  The leather lining around the flap and pockets is a refined touch that enhances the elegance of the bag.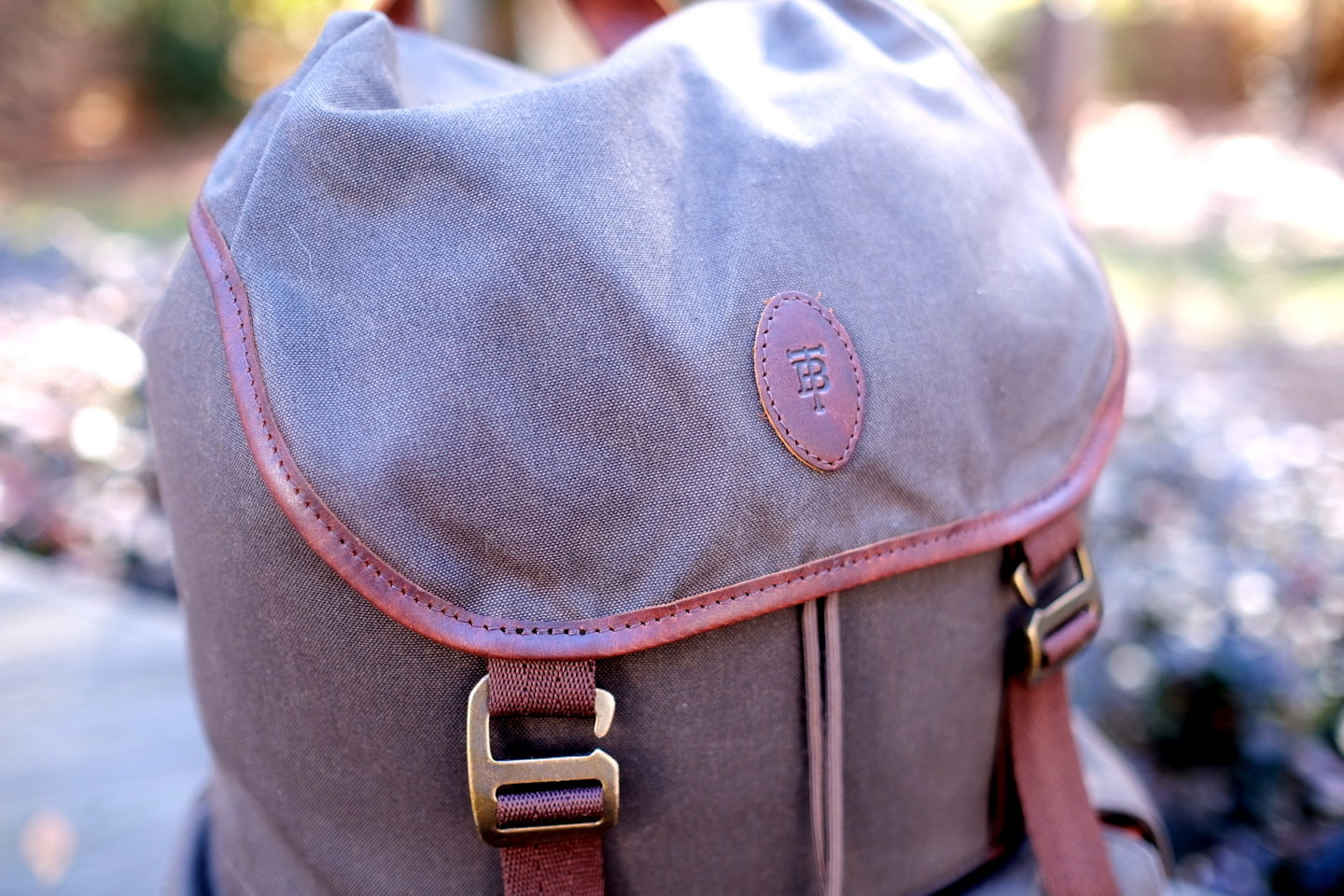 It is built as a traditional rucksack, in that it has a pull string and flap for the top entry, but the thoughtfulness around the design makes carrying this bag very easy.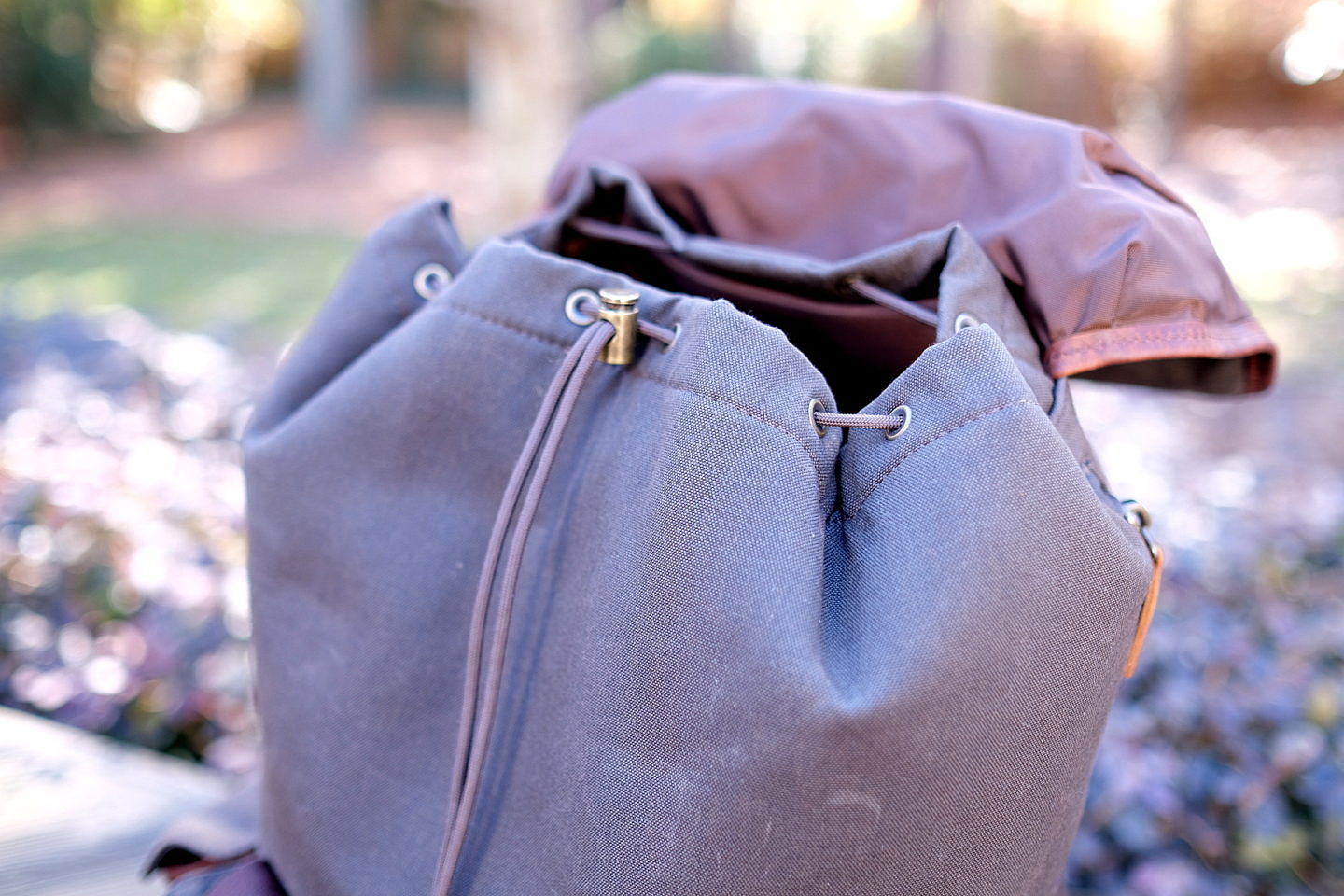 There are two length-wise zipper pockets for exterior accessibility: one is for a padded laptop sleeve, and the other is direct access to the main compartment.  This makes access to what's inside really easy, and quick.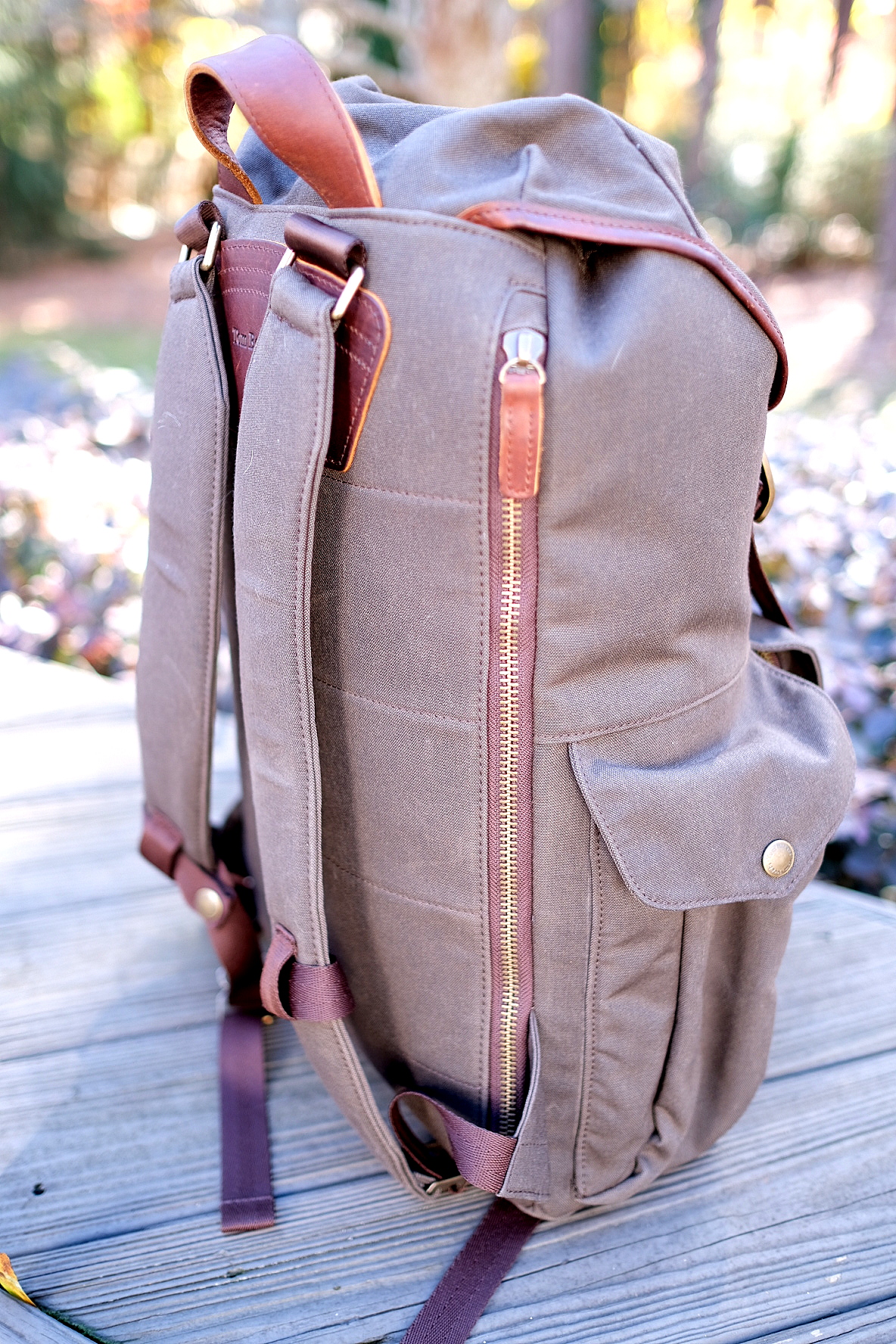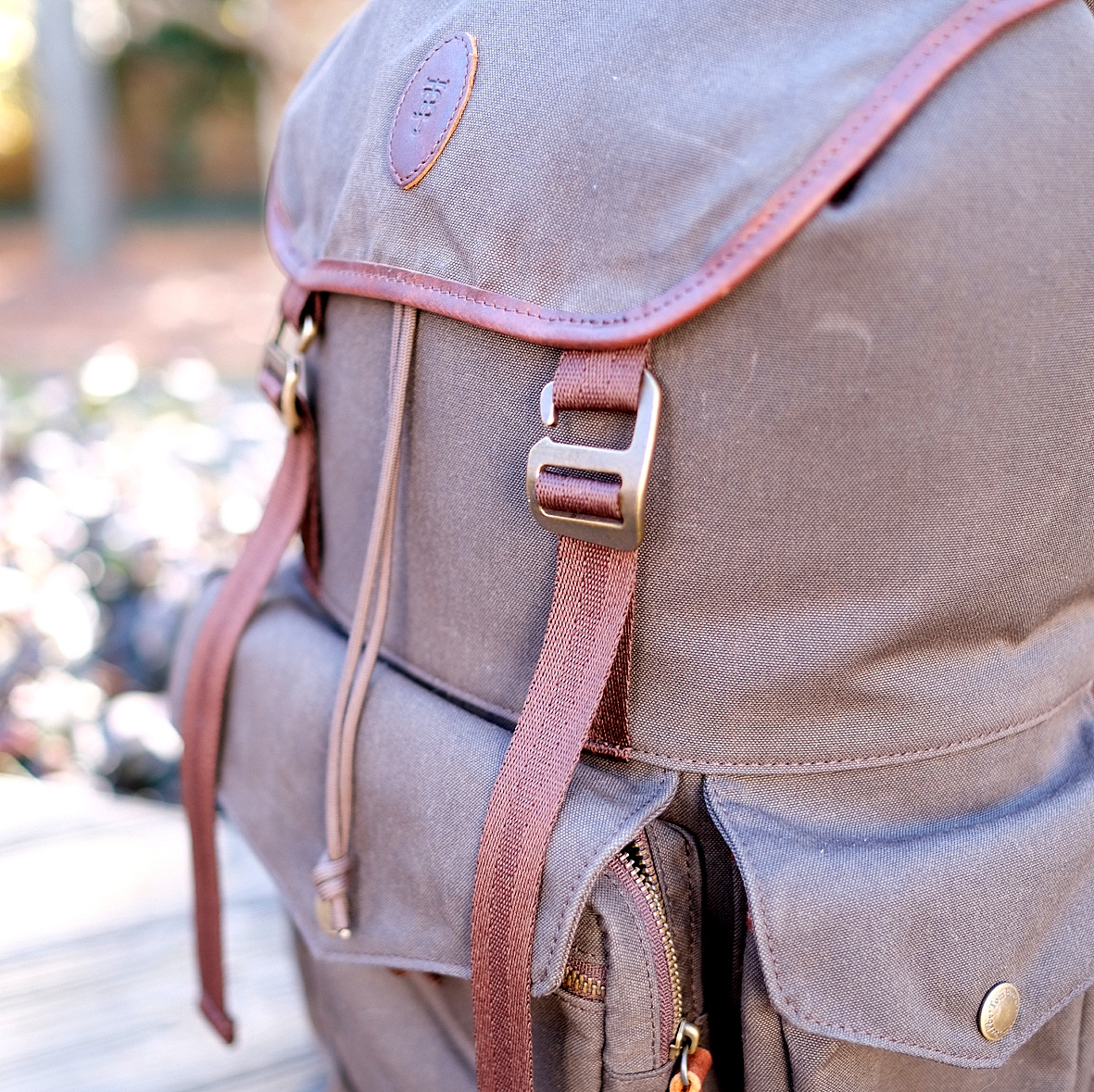 There are three big exterior pockets that'll hold just about anything you want.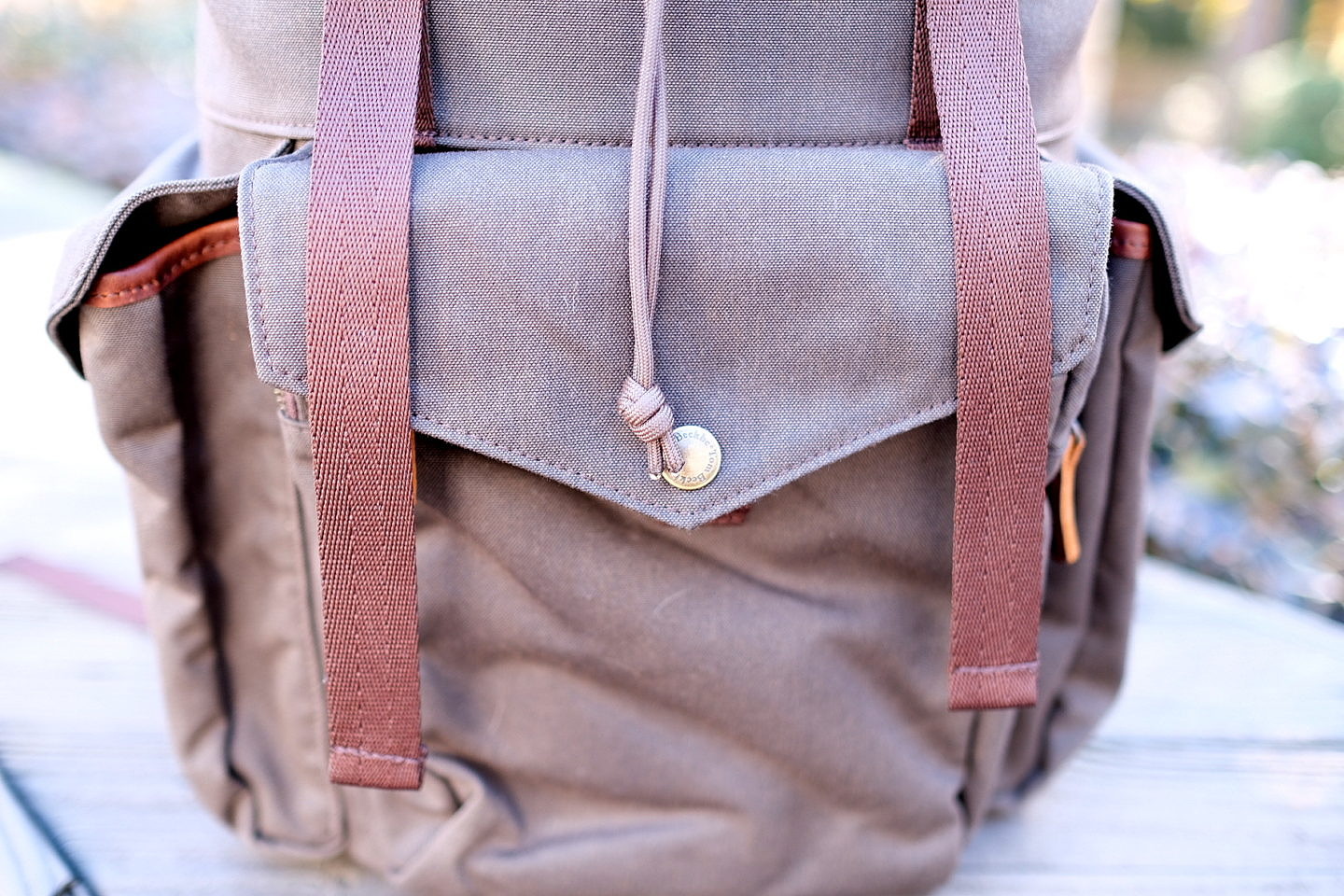 The heavy duty top handle works great when carrying through the airport, or hanging on a nail in flooded timber.
From a value proposition perspective, the $349 price tag is in line with the quality and sturdiness of this bag.  I would be surprised if this thing didn't last 15-20 years without missing a beat.  It'll probably look a lot cooler than as well.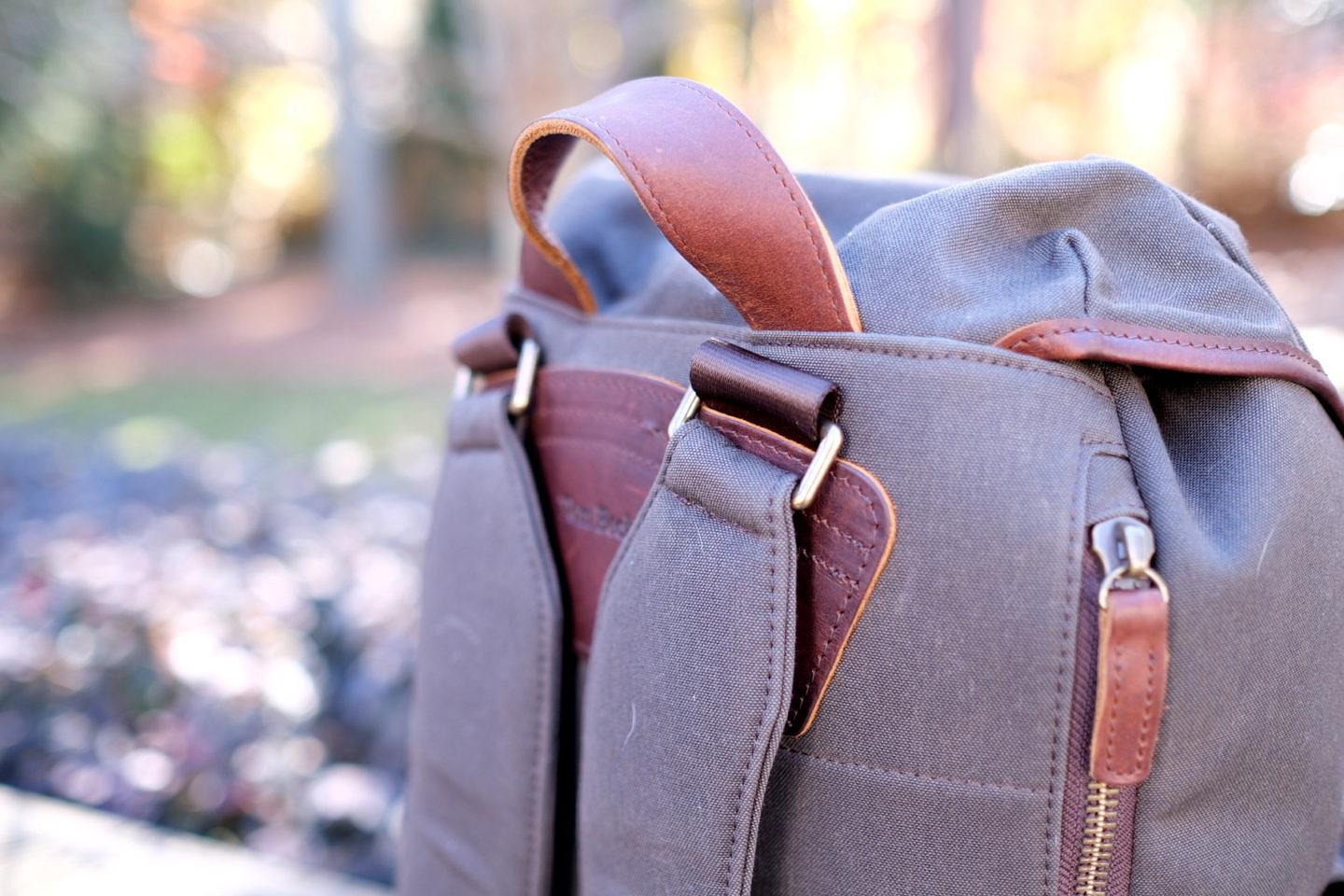 As a dad of two boys, I find that having my hands free is really important.  This is a great, functional bag that I plan on putting to use as a weekender, taking on hunts and fishing trips, as well as taking my boys to the zoo.  There are plenty of situations where this Rucksack should come in handy.  It's definitely an upgrade to my old green JanSport.