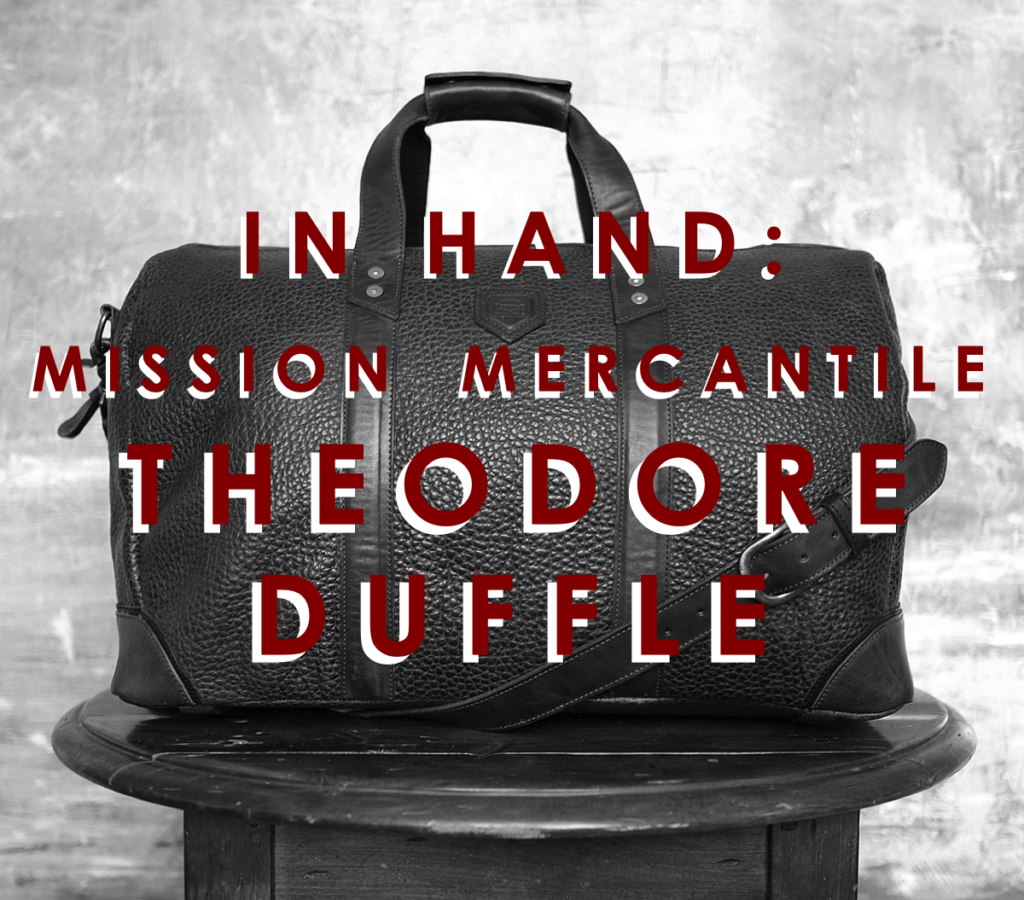 Buying a leather duffle is a gulp moment for most of us.  It's actually not an easy purchase.  Sure, there are plenty of very affordable "leather" options on Amazon (read: cheap), but I'm talking about a real leather duffle that is built to be used and enjoyed for years.
First off, know that to get what you want, it's going to be an investment.  That's on the table.  Research will be involved and you can assume that this is a 'buy it once' purchase.  You'll want to consider style and pick something that really works for you.  And you'll want quality.  High quality is table stakes.
I've had my hands on Mission Mercantile and White Wing goods for about a year.  As I've mentioned in a few reviews, their White Wing Legacy waxed canvas gear is absolutely top notch.  When Chuck Bowen, the founder of Mission Mercantile, was in town for the Homegoods show, we met up and he showed off their suite of offerings, including his flagship line: the Theodore Collection.  I was blown away by what I saw.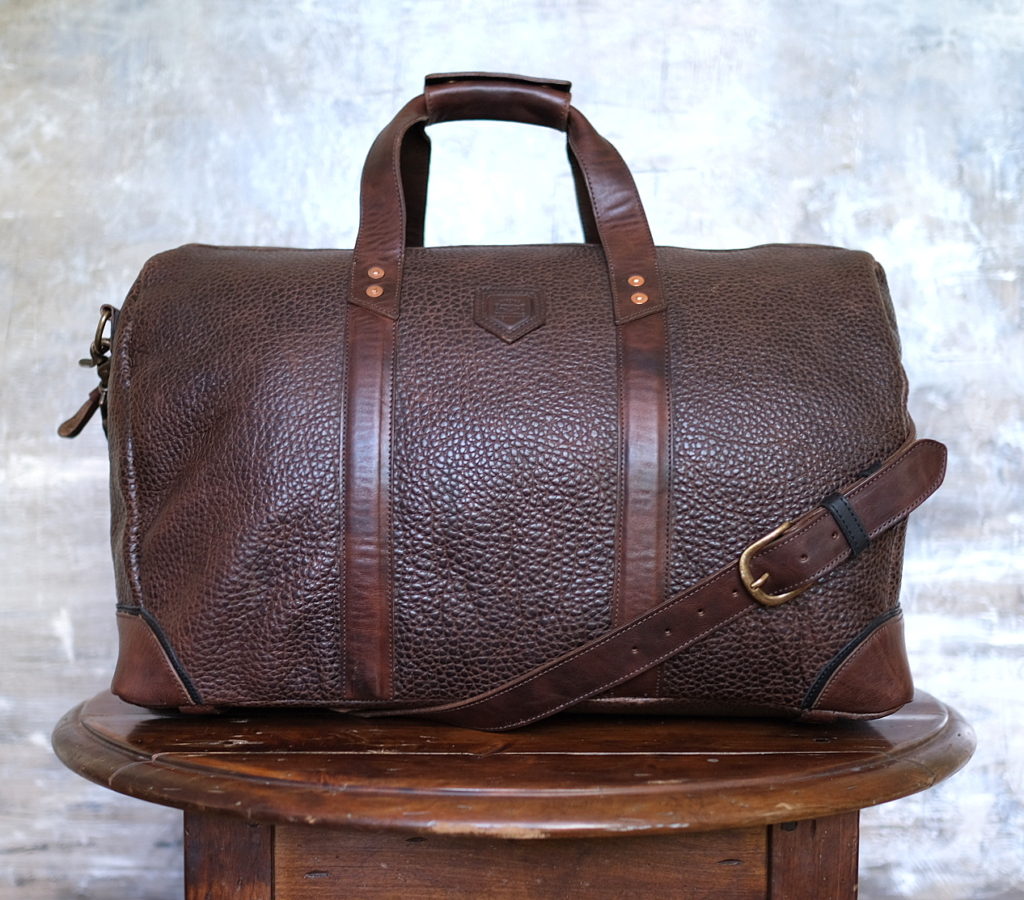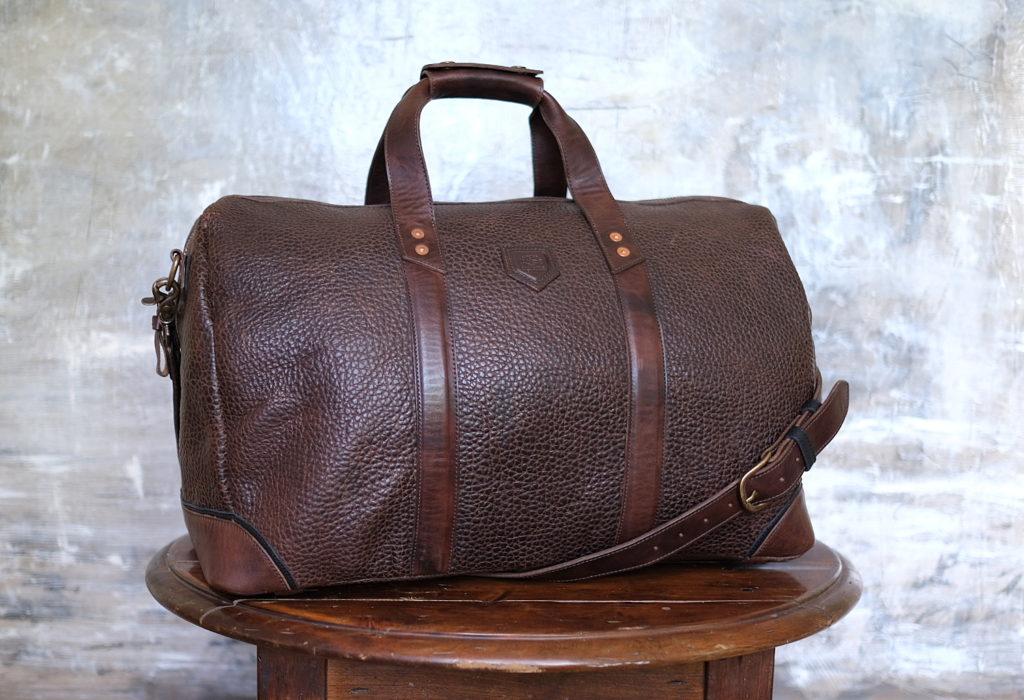 The Theodore Duffle checks all the boxes for me: a great price, my style, and high quality.  The espresso pebbled leather from US cowhides is fastened with antique brass and copper fittings and is handsome, classic, and timeless.  Ready for patina.
From a price perspective, I can't believe this bag is only $567.  I've shopped around for leather duffles, and this is well below what I've seen for similar bags.  $1000, even $1200.  At this point you should be intrigued…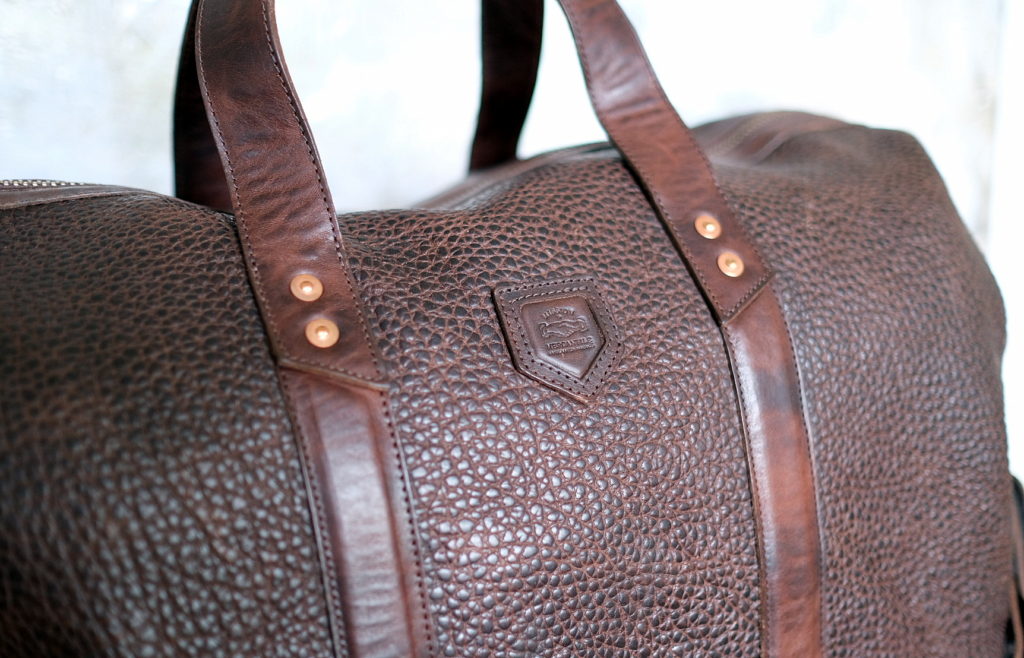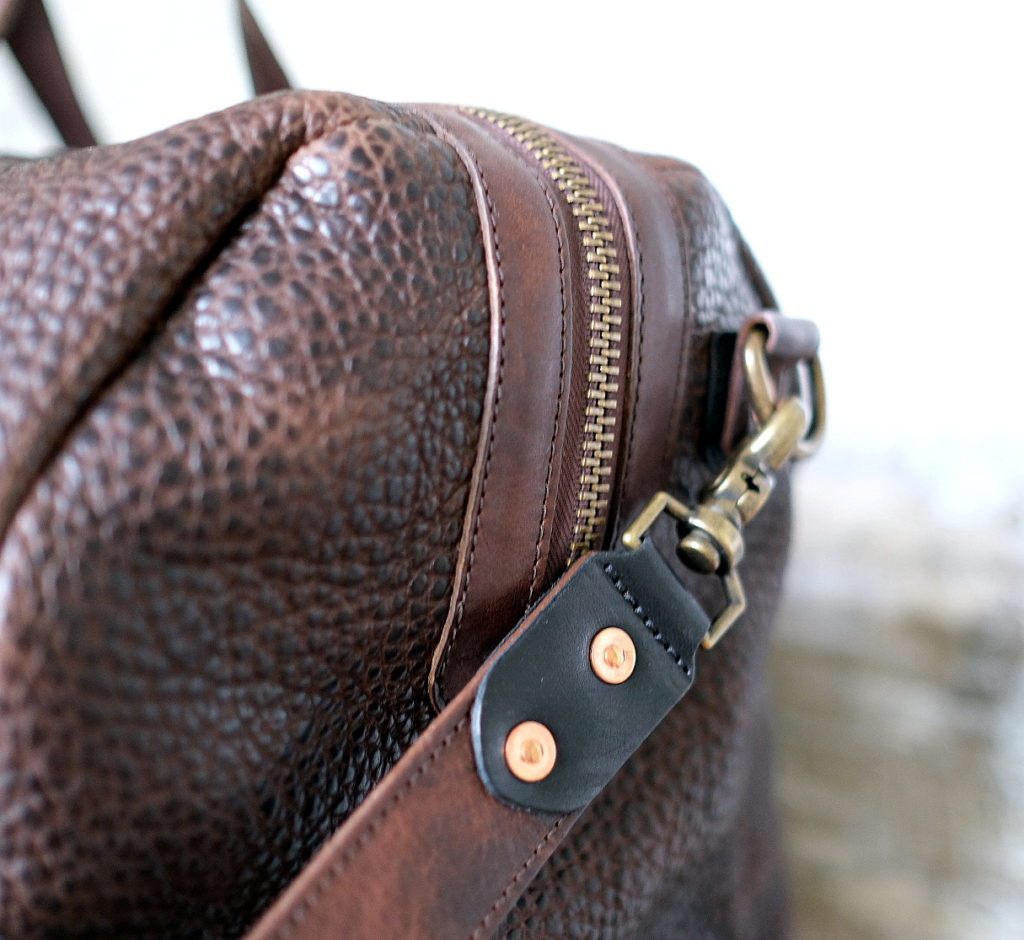 From a style perspective, I wanted a leather duffle that is relatively simple, but thoughtful.  What I like about this bag is first and foremost: the look.  I really like the espresso colored pebbled leather.  It is classic enough to fly to New York (it meets the airline carry-on size restrictions), but rugged enough to take to hunting camp.  The bag is made exactly how I would have made one: fully lined linen interior, with four interior slip pockets and a large interior zip pocket.  I'm a clean packer – like to be organized.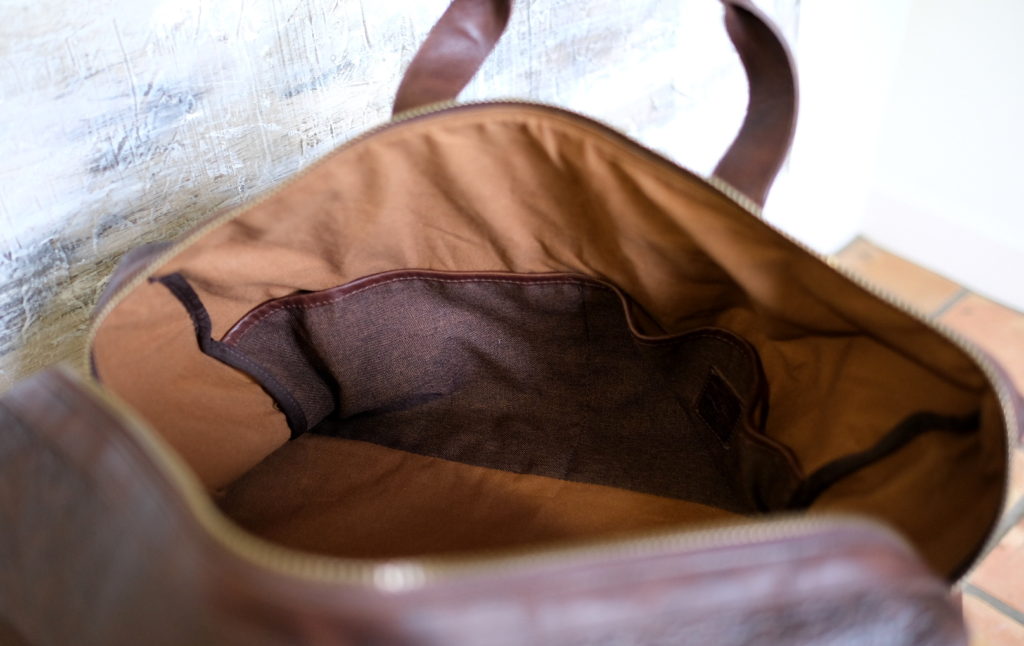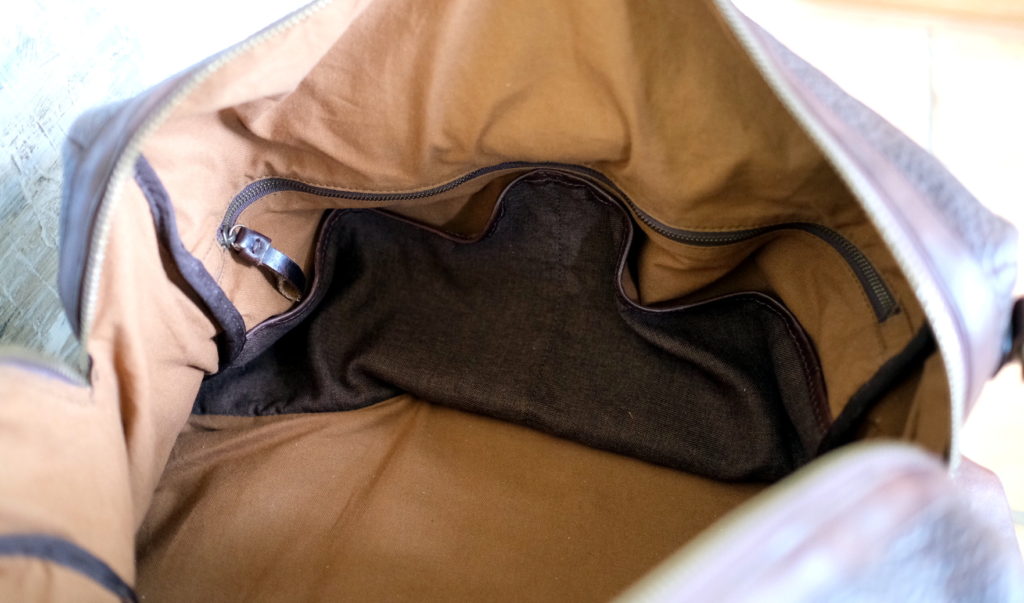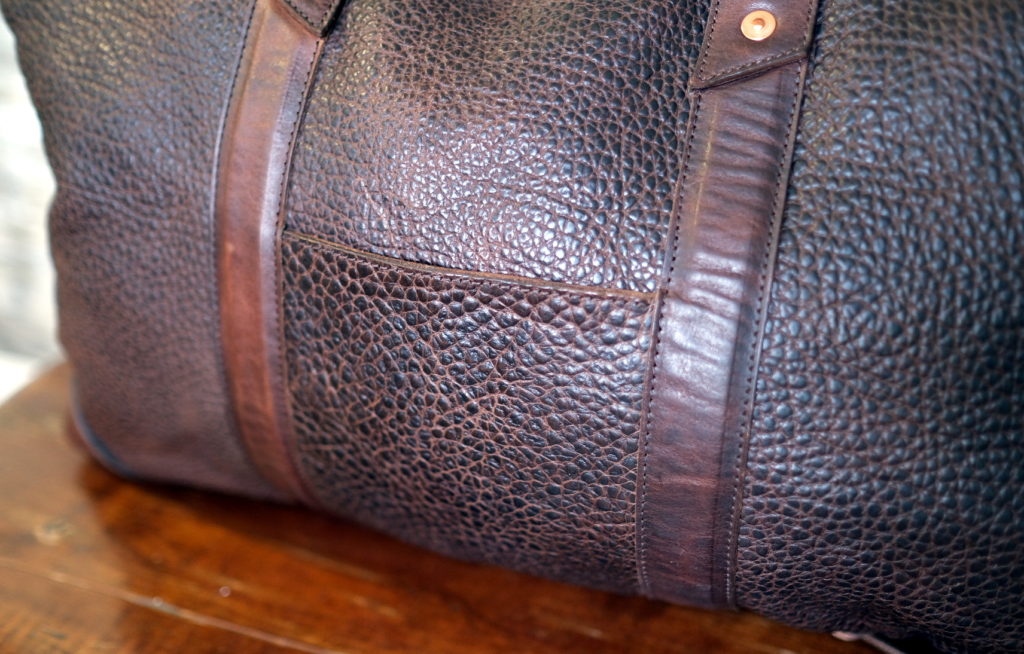 From a reinforcement standpoint, the corners and the bottom are well taken care of, so there isn't much worry of wear and tear.  The copper rivets are also a nice touch.  The bag is designed so that each stress point is fitted with a copper rivet to improve durability.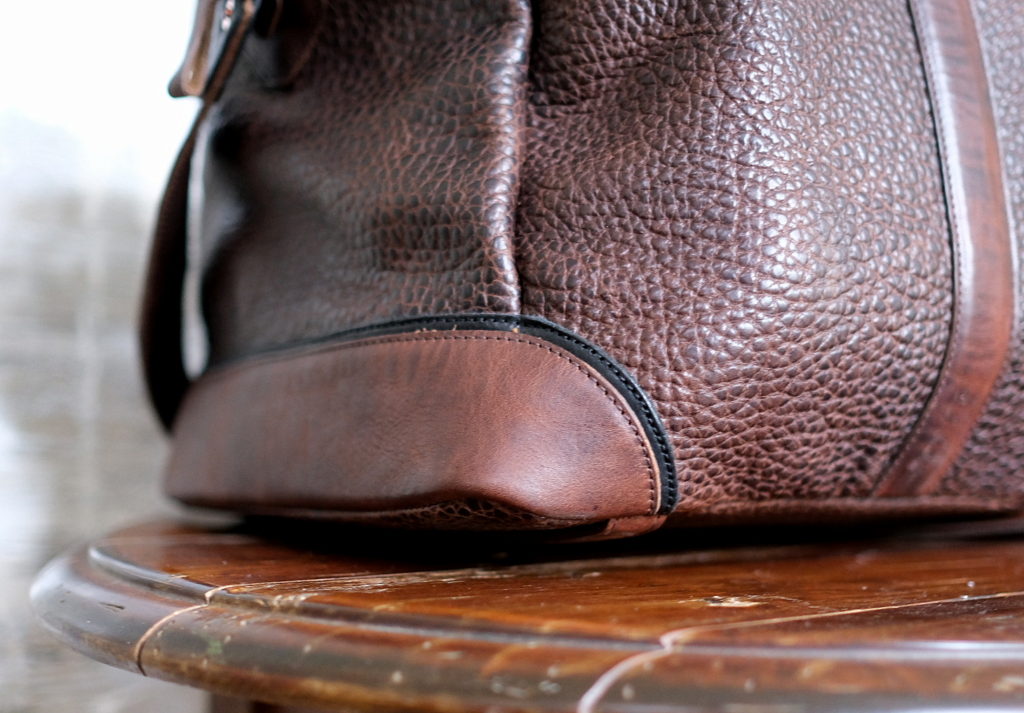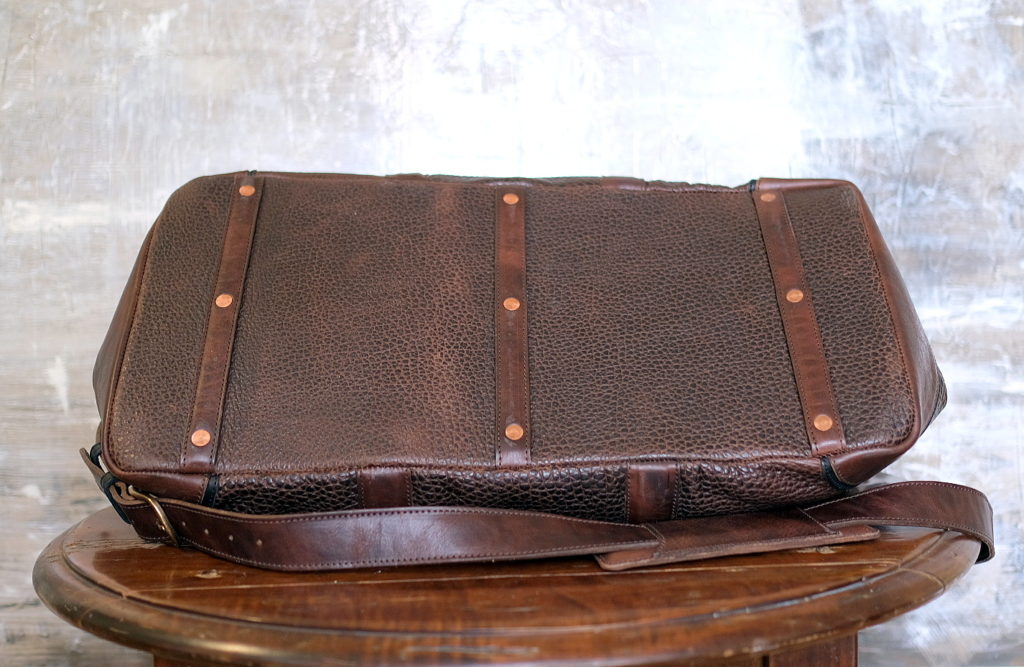 The bag has a great feel to it.  The leather is extremely sturdy, but not stiff.  Mission Mercantile took steps to ensure that this bag will last – with rolled leather handles, the full grain leather shoulder strap, and the little touches like the leather pulls on the zippers.  It's a grand slam.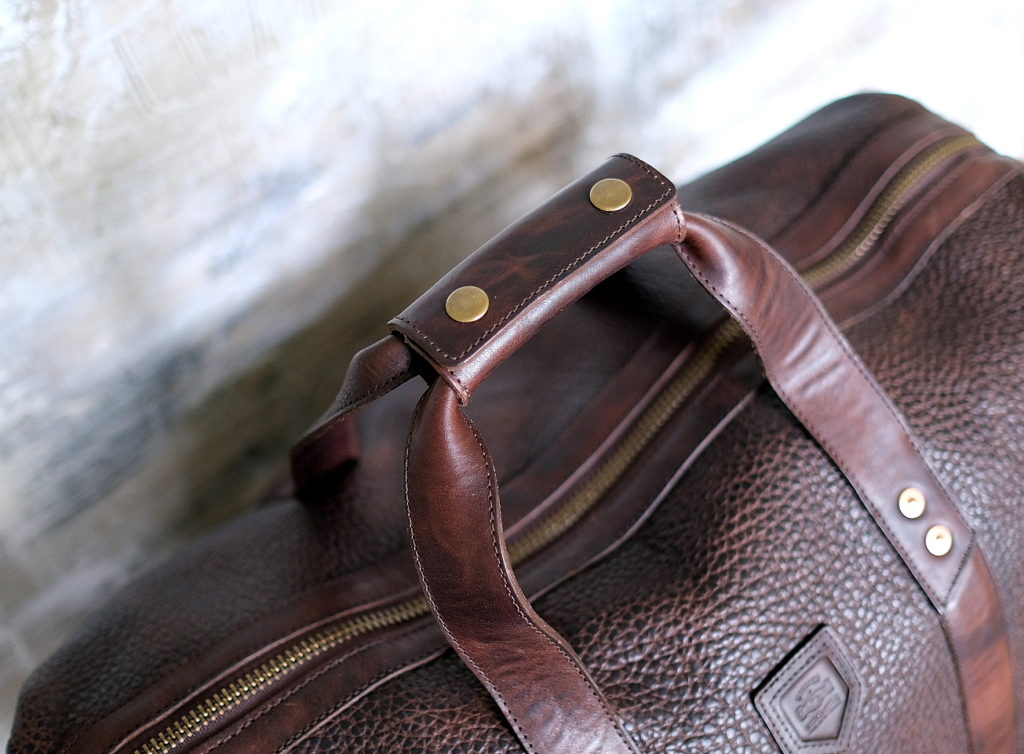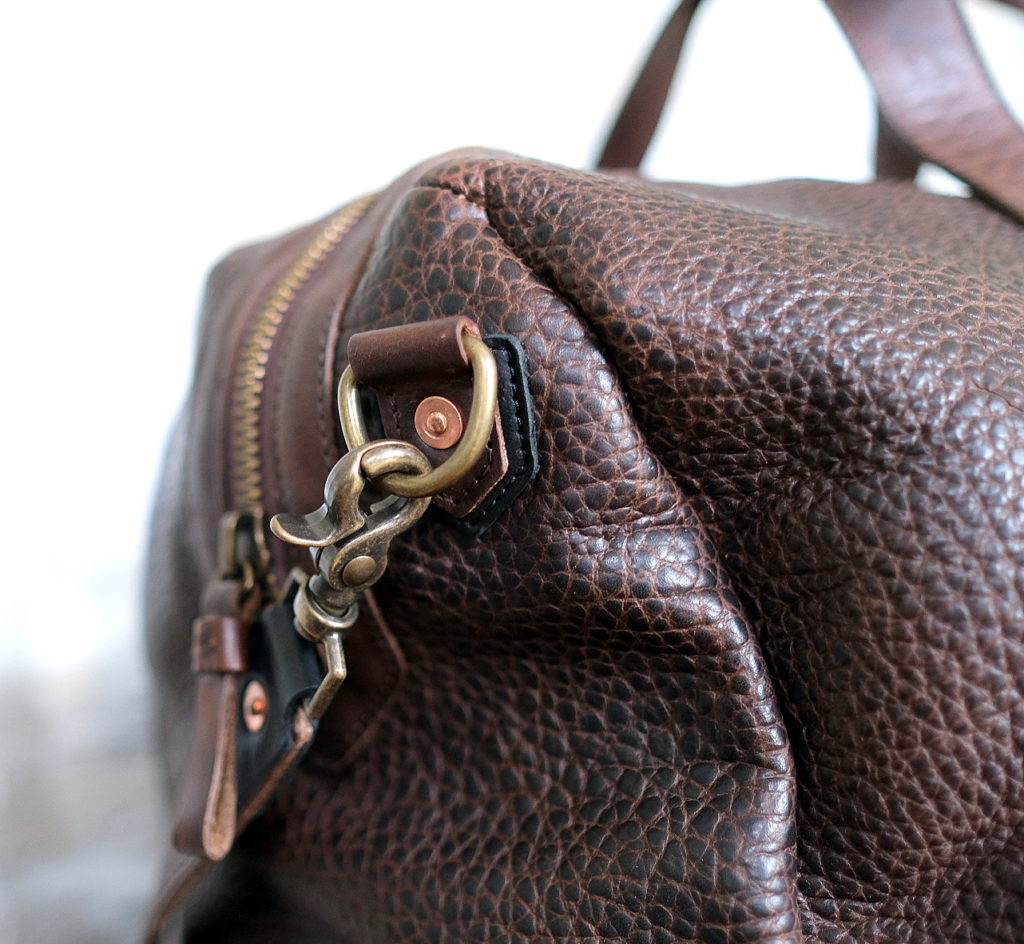 The bag also comes with a handshake guarantee.  Built in insurance.  If something goes wrong, they'll fix it.  That's how Mission Mercantile operates, and that's the type of folks I like to do business with.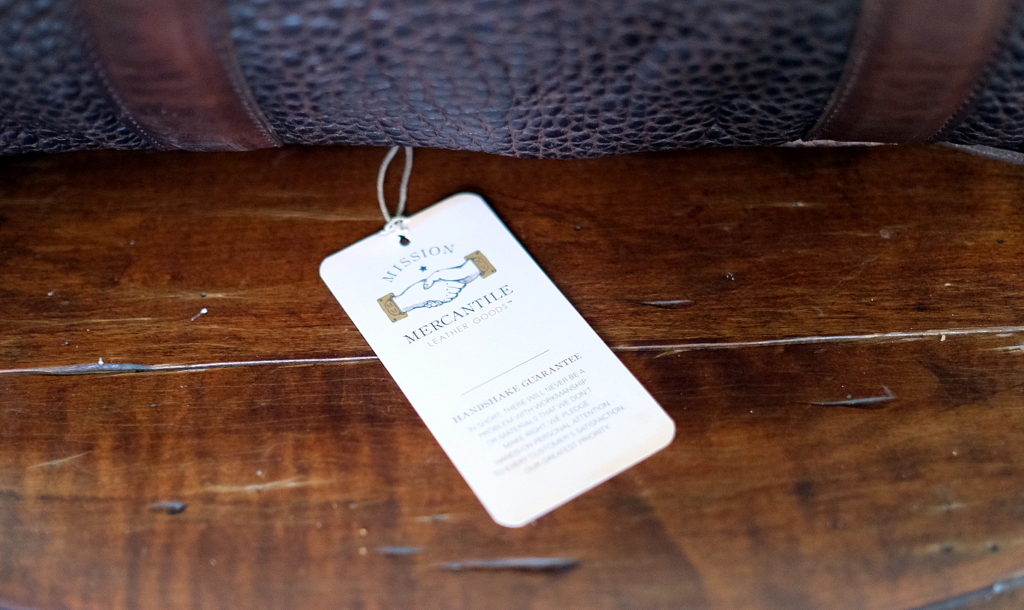 You can see the entire Theodore Collection on the Mission Mercantile website.