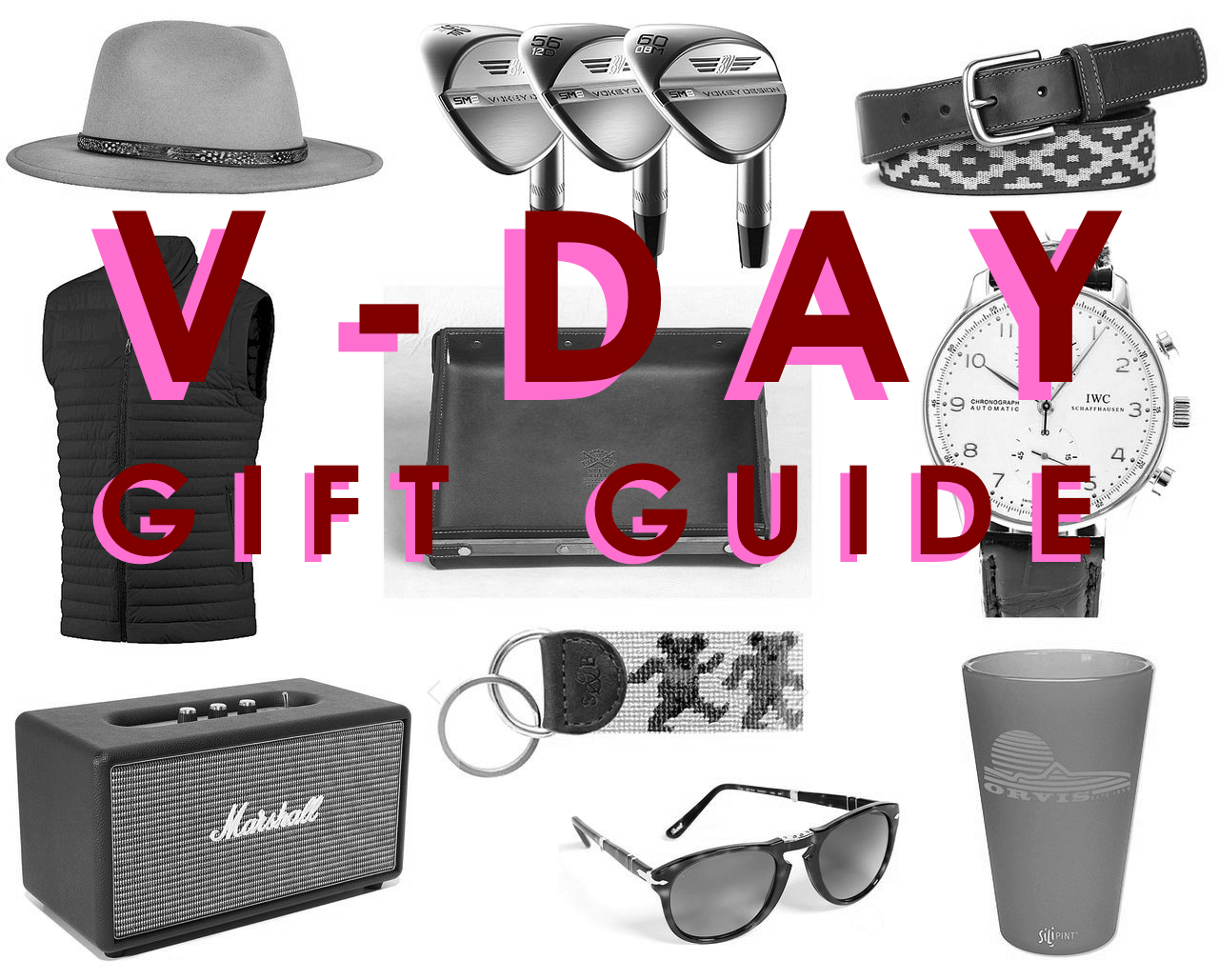 Alright, ladies.  Your boy is here for you.  Valentine's Day is few short weeks away, and I'm guessing you need a little help in finding something great for your guy.  I'm here for you.  Guys – feel free to forward this to your better half.  Thank me later.
This year, get him something he probably wouldn't buy for himself.  Whether it's a bit of a style stretch, an expense stretch, or just a stretch in general, if the gift comes from his girl, then it also comes with a seal of approval.  Here we go: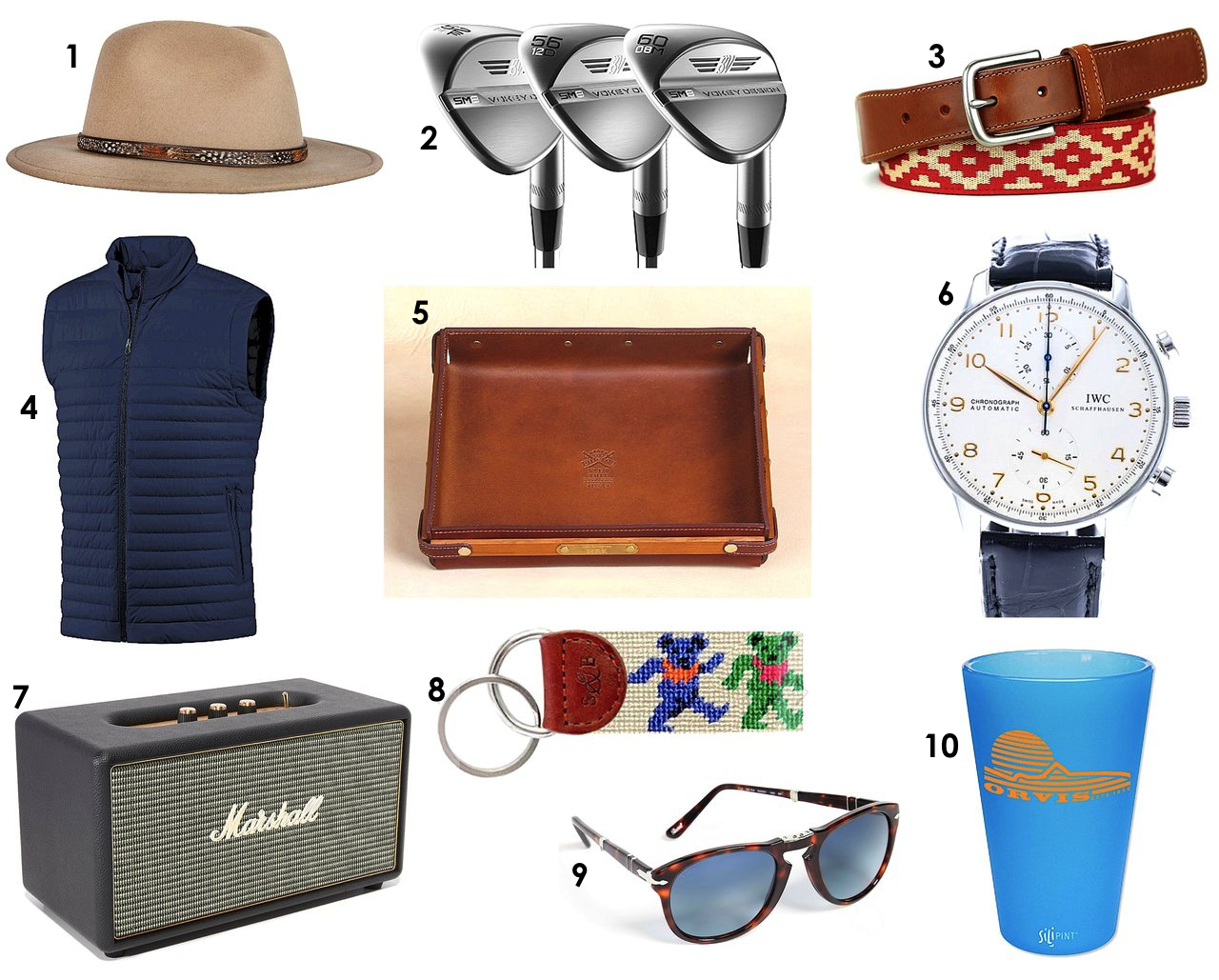 From Top Left:
1. The Broadfield Stetson Hat from Onward Reserve:  He's probably been a cap guy for his whole life.  Try out this Stetson instead…high style for a cool guy.
2. Titleist SM8 Wedge:  He's probably been using the same wedges for the past ten years.  Well, they wear down, so an upgrade is a great play.
3. La Matera Mendoza Belt:  How about a cool woven belt in the color of love…  The best part?  It goes with just about everything, and he'll be the coolest guy in the room.
4. Fisher + Baker Passage Vest:  There are vests, and then there are Fisher + Baker vests.  While this may cost a bit more than others in the category, F+B produce the Top-Shelf Margarita of outerwear.
5. Colonel Littleton No. 120 Valet Tray:  Every man's office should be adorned with something this handsome.  The personalization is the icing on the cake.
6. IWC Portuguese Watch:  For the guys that deserves some extra Good Lovin'…he may not feel comfortable pulling the trigger on a nice watch by himself, so a little V-Day encouragement could go a long way.
7. Marshall Stanmore Speaker:  Pump up the volume…nothing wrong with bringing some cool noise to his office.  This speaker looks as good as it sounds.
8. Grateful Dead Key Fob:  Because sometimes it's not about the cost of the gift, but the thought.  Dead Heads get it.
9. Persol Foldable Sunglasses:  He's probably got a pair of beat up Costas and a pair of worn Aviators.  Time to move to the Major Leagues.
10. Orvis Silipints:  The gifts that keep on giving, all summer long.  These are legitimately the best cups on the market…apologies to the souvenir cups from The Masters…but you get it.
What did I miss?